Juventus lost their UEFA champions league round of 16 first-leg, after a 2-1 defeat by Portuguese team Porto. The Italian team conceded minute into each half of the game before putting one back by Chiesa toward the closing stages of the match.
Pepe is one of Ronaldo's best friends, as they have played in three different teams, Sporting Lisbon, Real Madrid, and the Portuguese national team. But their friendship didn't extend on the pitch now they are rivals, as both of them clashed in the UEFA champions league game between Ronaldo's Juventus and Pepe's Porto.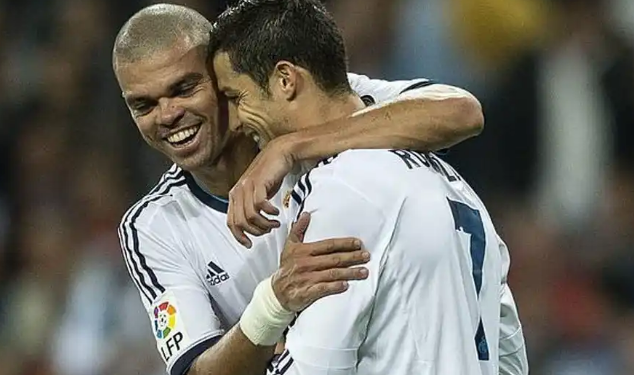 Ronaldo and co were denied a late penalty by the referee, after the Portugal captain went down in the box after being brought down by Pepe, but the Porto captain didn't find it funny as Ronaldo kept complaining to the referee that it was a penalty. Pictures shows that Ronaldo was frustrated and surprised by the referees decision not to award a penalty.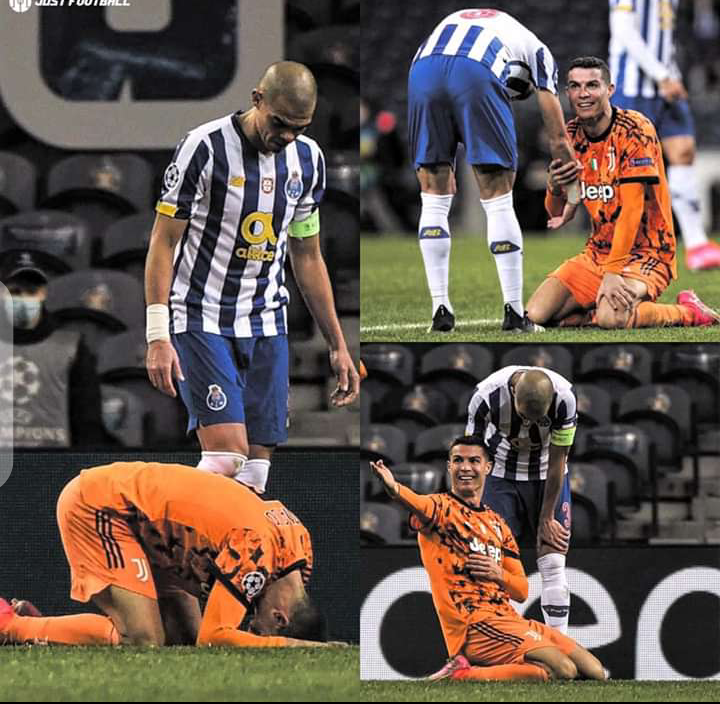 This is what Pepe said about the clash with Ronaldo.
" It's my job to frustrate strikers, and this time I did it to my friend Christiano, he kept complaining to the referee, bit the referee knew I had control of him, I wasn't harsh on my tackles, till me meet again with my bro".
Content created and supplied by: Dannykelechi131 (via Opera News )