It is no more news that Sunday Igboho and Nnamdi Kanu have reacted to the ongoing Herdsmen crises in the country.
Sunday Igboho had issued an Ultimatum to Fulani Herdsmen to leave Oyo while Nnamdi Kanu sent the Eastern Security Network to Fulani Settlement. The ESN destroyed some Fulani properties and the news went viral.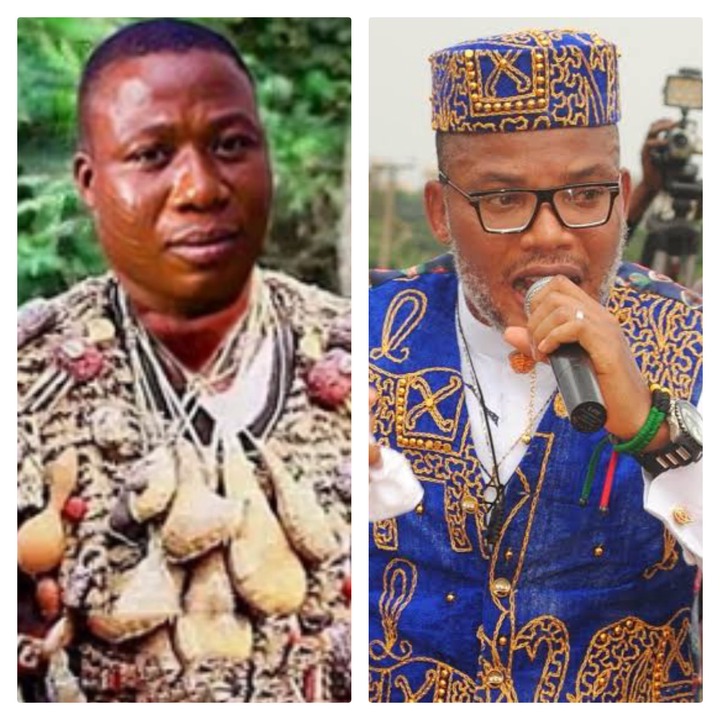 An Open Letter of Advice to Igboho
Sir, I want to advice you to retreat from the fight against Fulani Herdsmen. Some Fulani Herdsmen might be innocent and anything you do might affect the innocent.
I want to suggest that you forgive all Fulani Herdsmen no matter what they have done.
An Open Letter of Advice to Nnamdi Kanu
Sir, I want you to stop sending ESN operatives to Fulani Settlements to destroy their properties.
Sir, let us live in peace and unity with Fulani Herdsmen. Thank you.
If you have anything to say, visit the comment section and say it.
Content created and supplied by: Dabliz (via Opera News )