Cristiano Ronaldo Breaks Another World Record As He Becomes The First Player in The History of Football To Score 25 Goals in 14 Straight Seasons.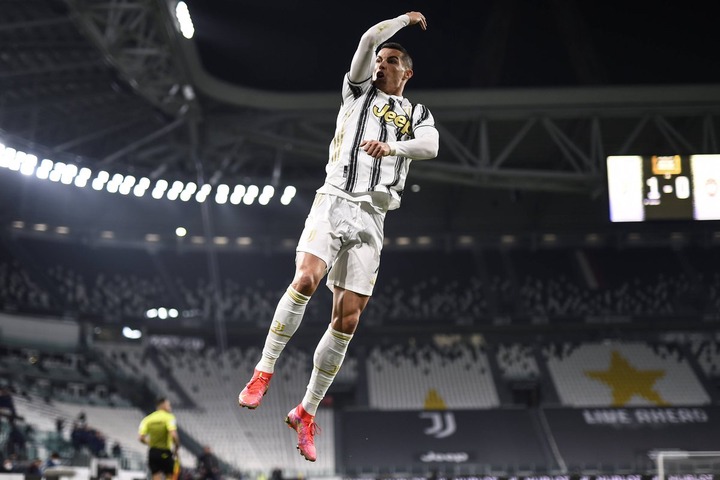 Juventus and Portuguese superstar forward, Cristiano Ronaldo has yet again broken another football record after his brace helped sealed a much needed victory for Juventus on Monday night. Ronaldo was the star man of the night after he headed in 2 beautiful goals to ensure his team came out victorious in their Seria A league game against Crotone at home.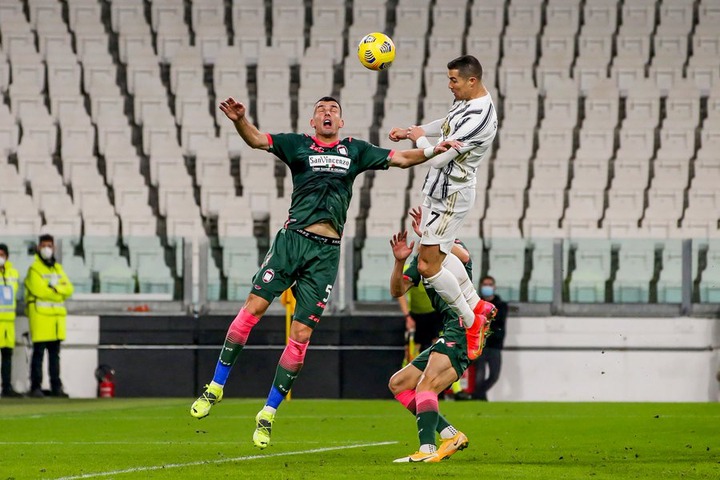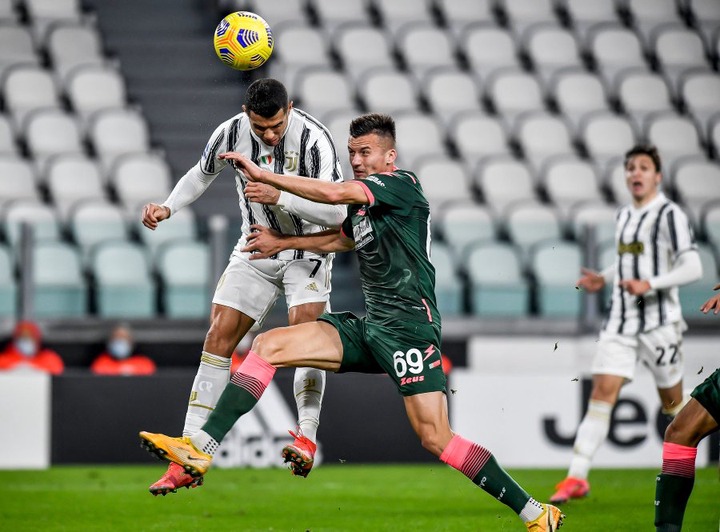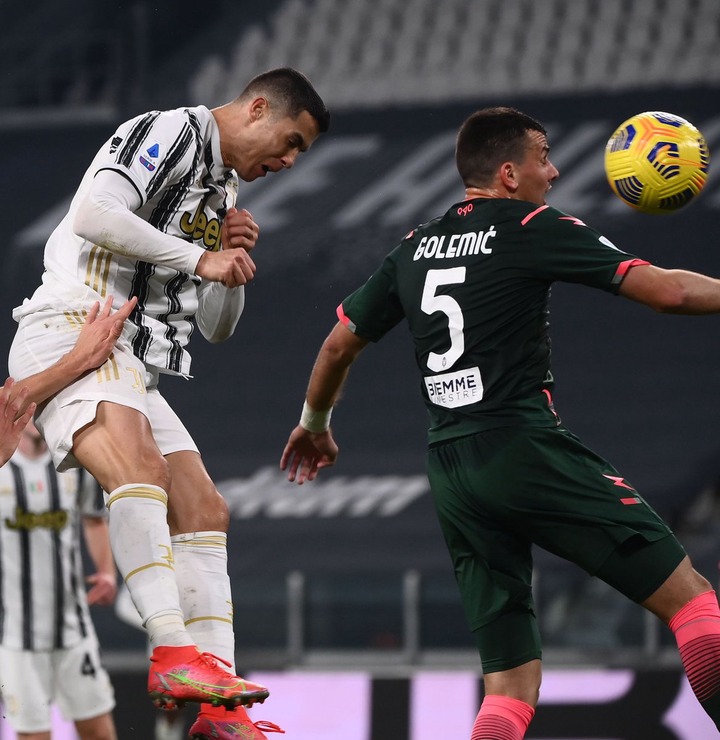 His double goal was another record breaking night for the former Madrid man as he continue to show no signs of slowing down even at the age of 36. He has reached to this point in his career that with every single goal he scores, he is likely to break a record. Against Crotone, he is now the fastest player to score 70+ league goals in Italian football. Since joining Juventus, he has scored 70 league goals and rendered 8 assists in 83 games.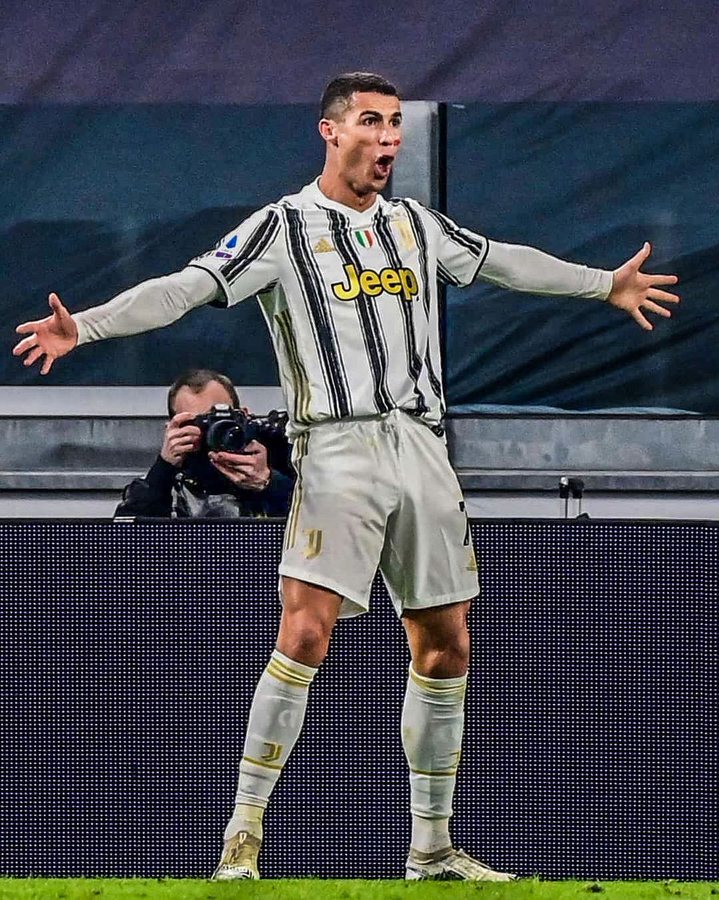 The Portuguese captain also reclaimed his number spot as the Seria A top scorer after he was briefly overthrown by Romelu Lukaku. Ronaldo have so far scored 18 league goals in 19 games, with Lukaku in 2nd position with 17 goals in 22 ames and Immobile completing the top 3 with 14 goals in 21 games.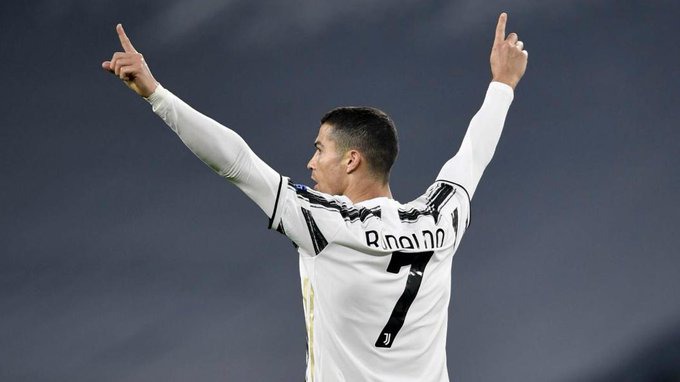 His goals on Monday night means that Cristiano Ronaldo has now scored 90 goals for Juventus in all competitions, making him the club's 15th top scorer. Crotone was the 78th opponents Ronaldo has scored against in the top 5 league. Out of his 765 career goals, Ronaldo has now scored 133 goals with his head.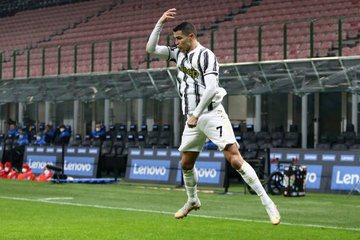 His goals against Crotone on Monday means that Ronaldo has now scored against every single team he has played against in Seria A this season in just 19 matches.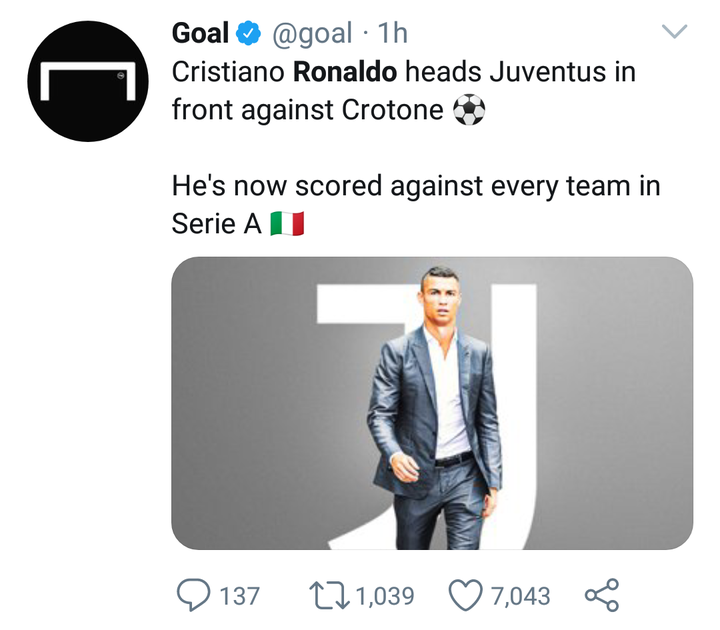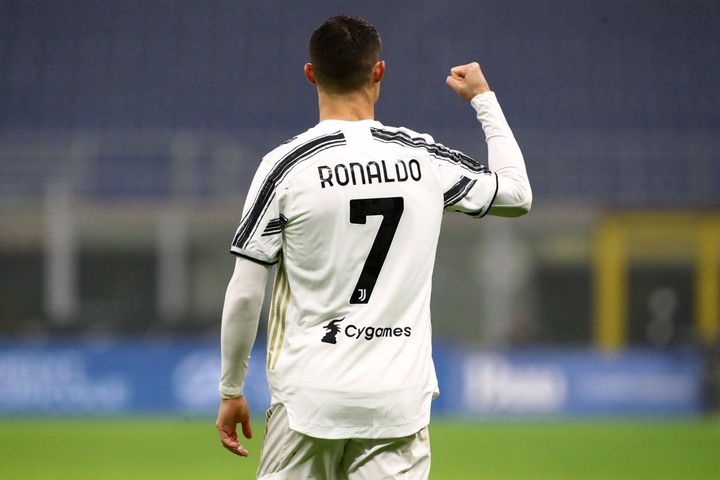 The goals also made him the first player in history the history of football to score at least 25 goals in 14 consecutive seasons.H He scored 42 in the 2007-08, 26 in 2008-09, 33 in 2009-10, 53 in 2010-11, 60 in 2011-12, 55 in 2012-13, 51 in 2013-14, 61 in 2014-15, 51 in 2015-16, 42 in 2016-17, 44 in 2017-18,  28 in 2018-19, 37 in 2019-20 and he is currently 25 in the ongoing 2020-21.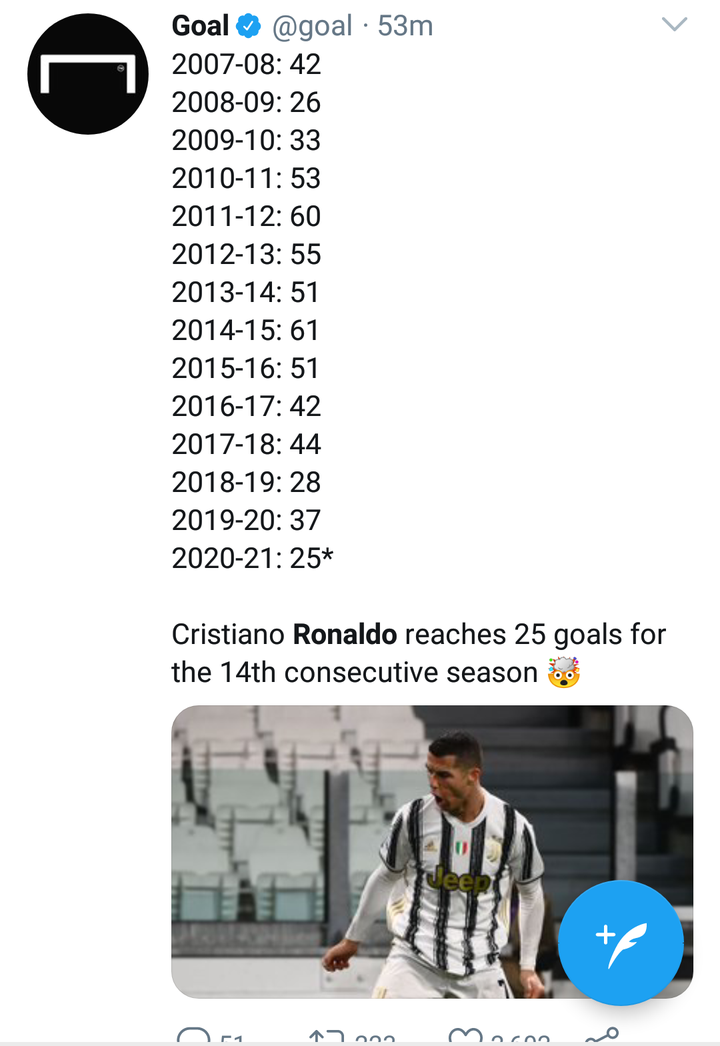 Here's how the football world reacted to his record breaking night.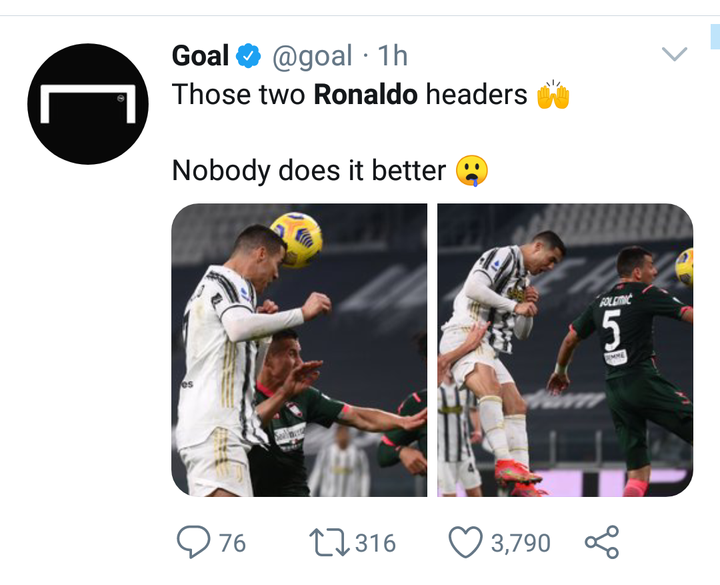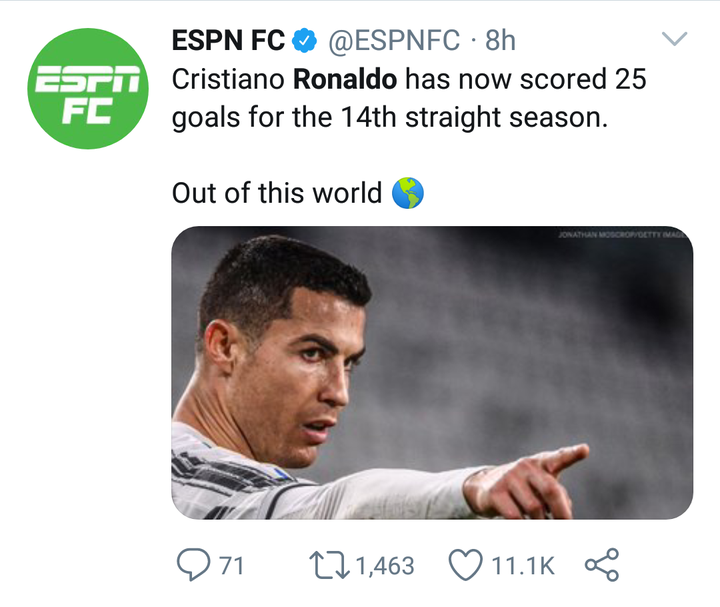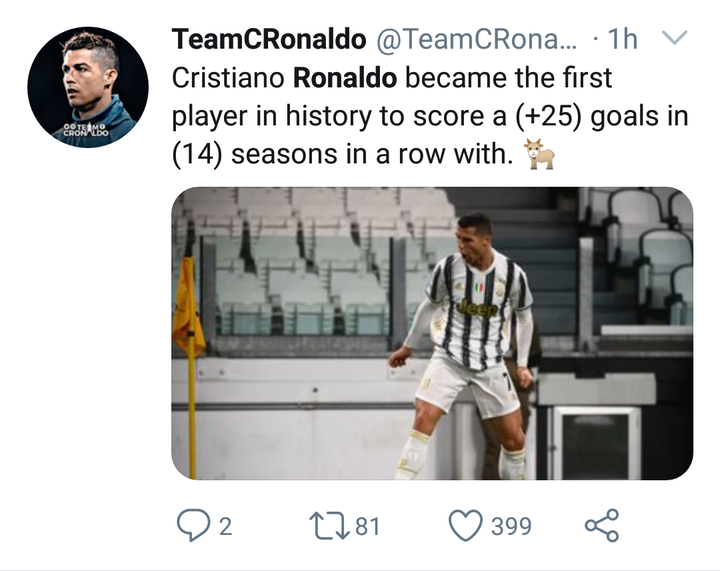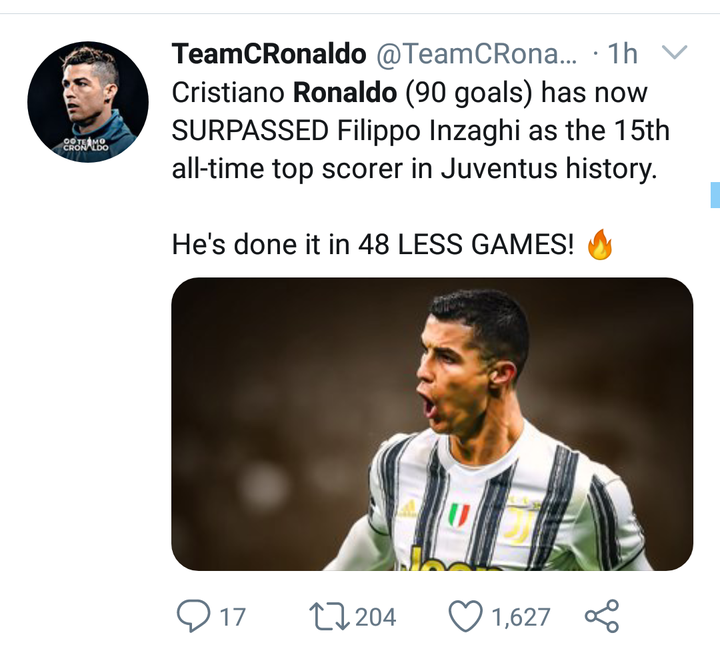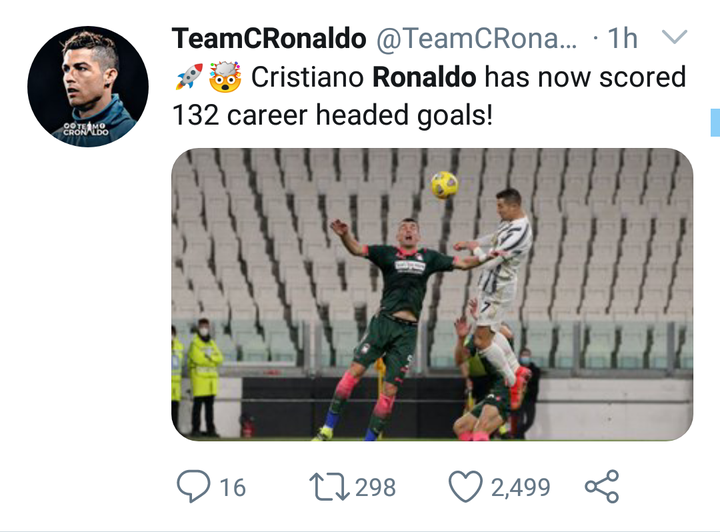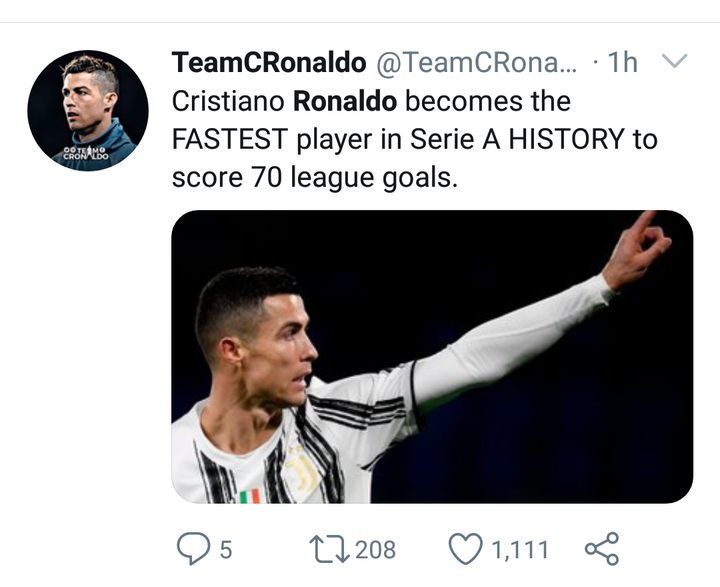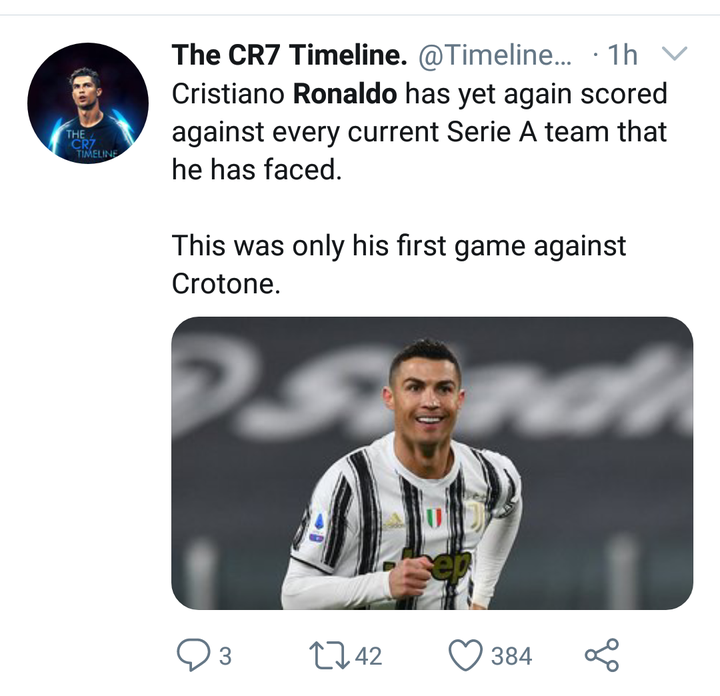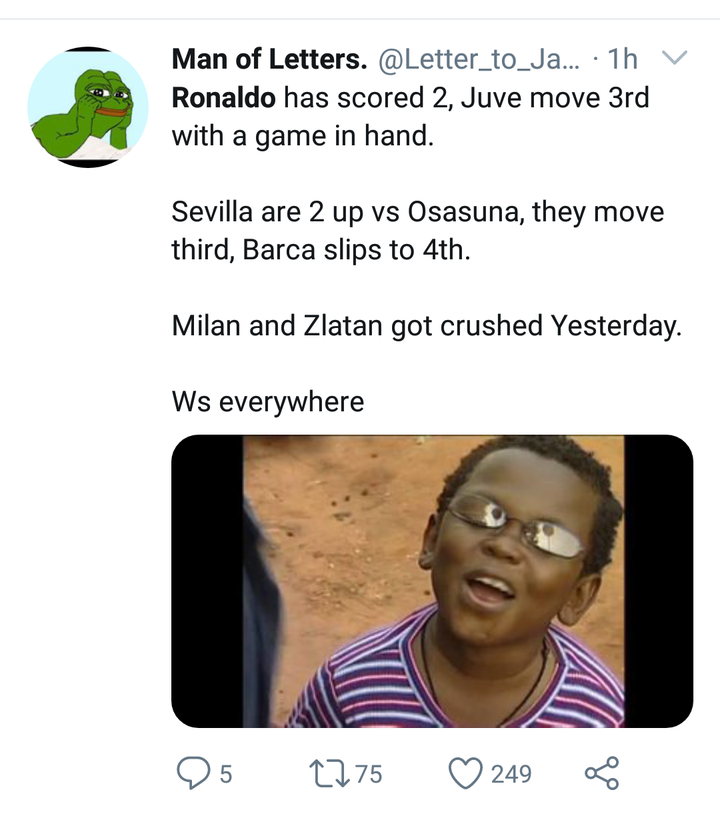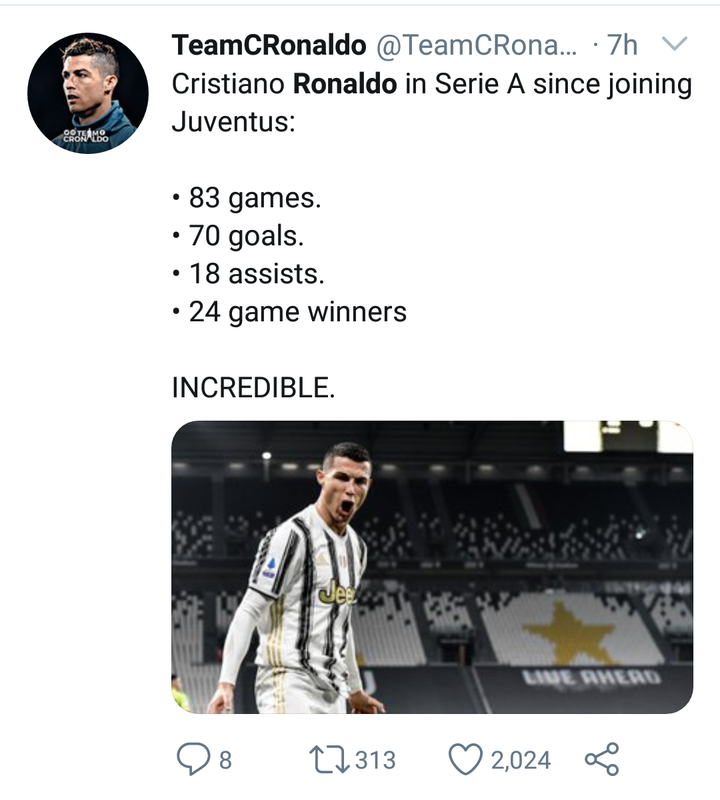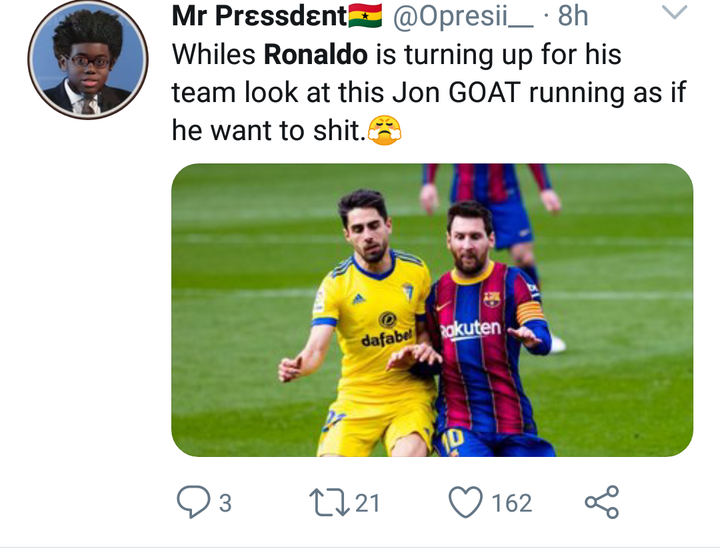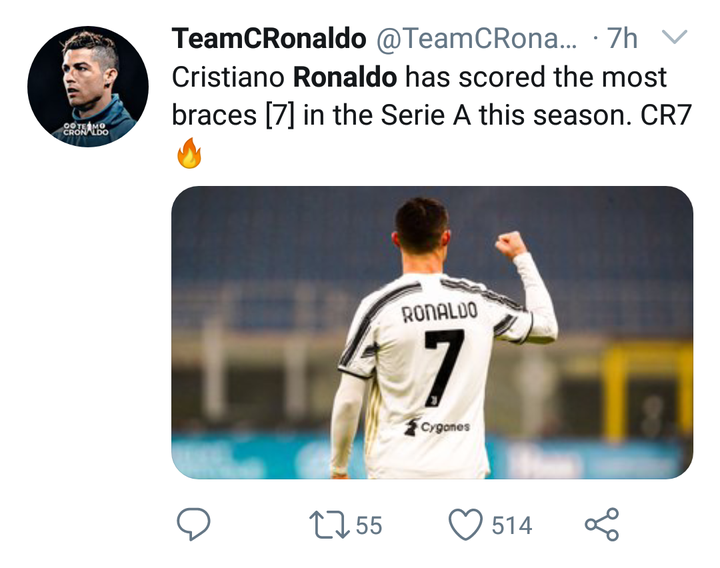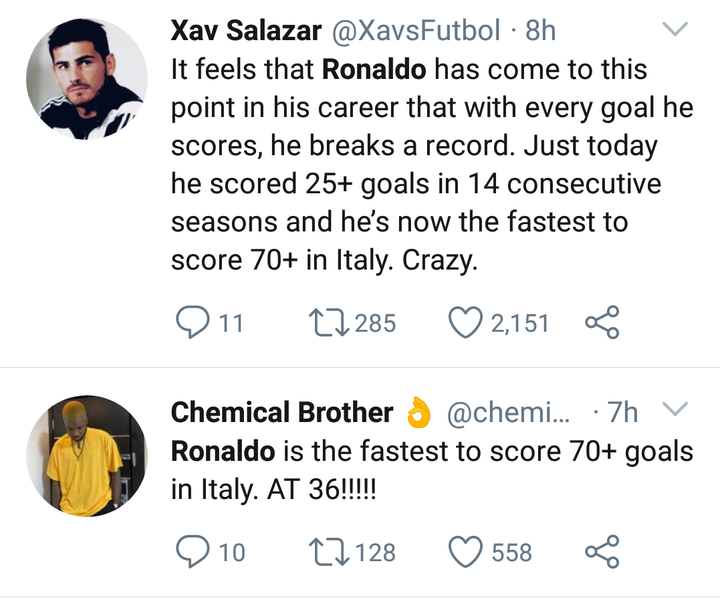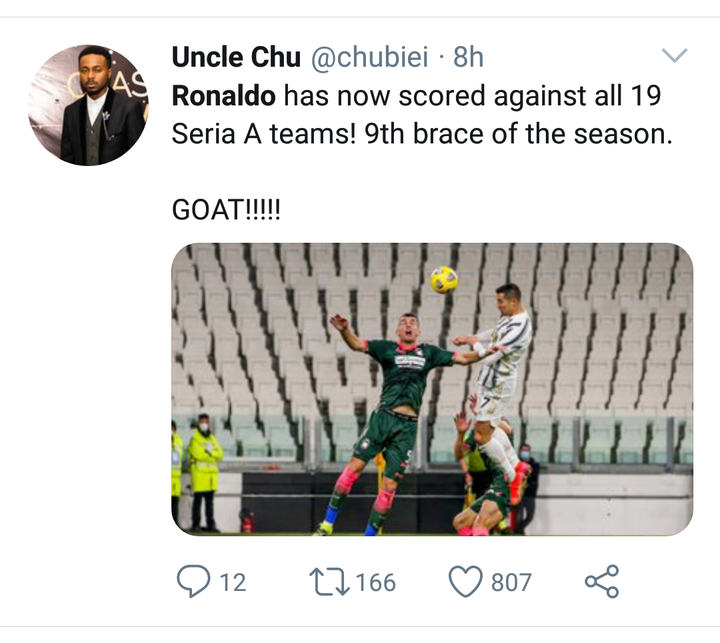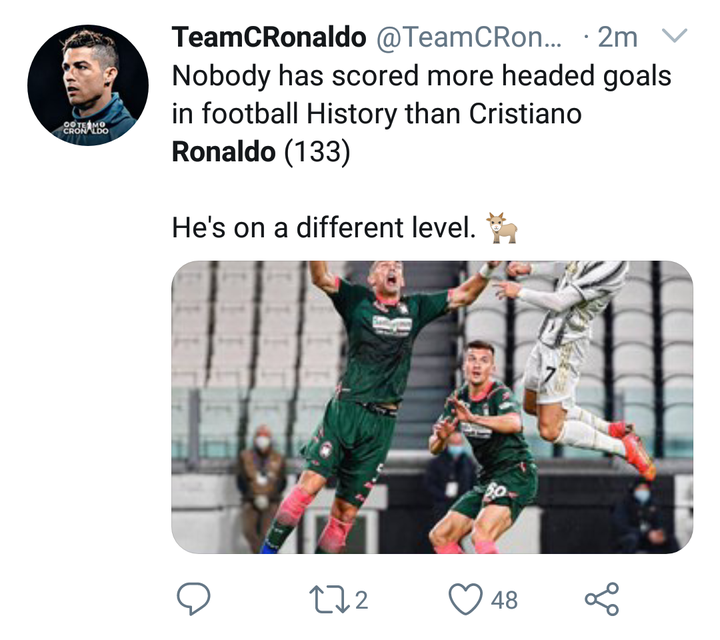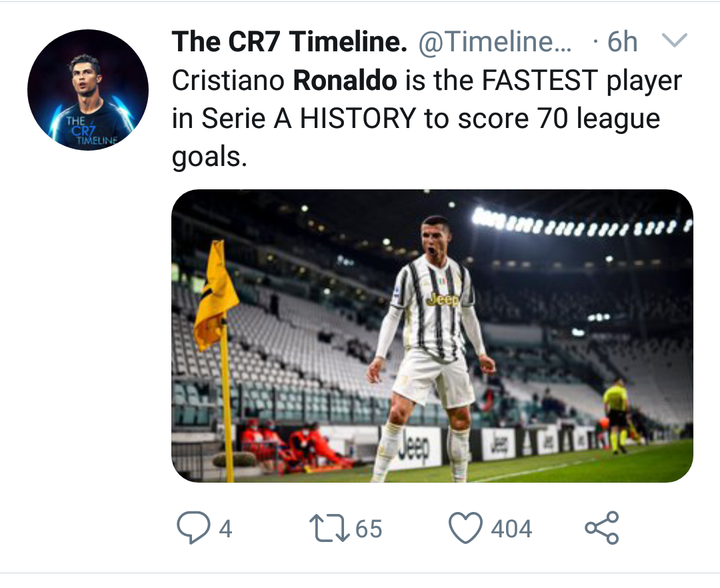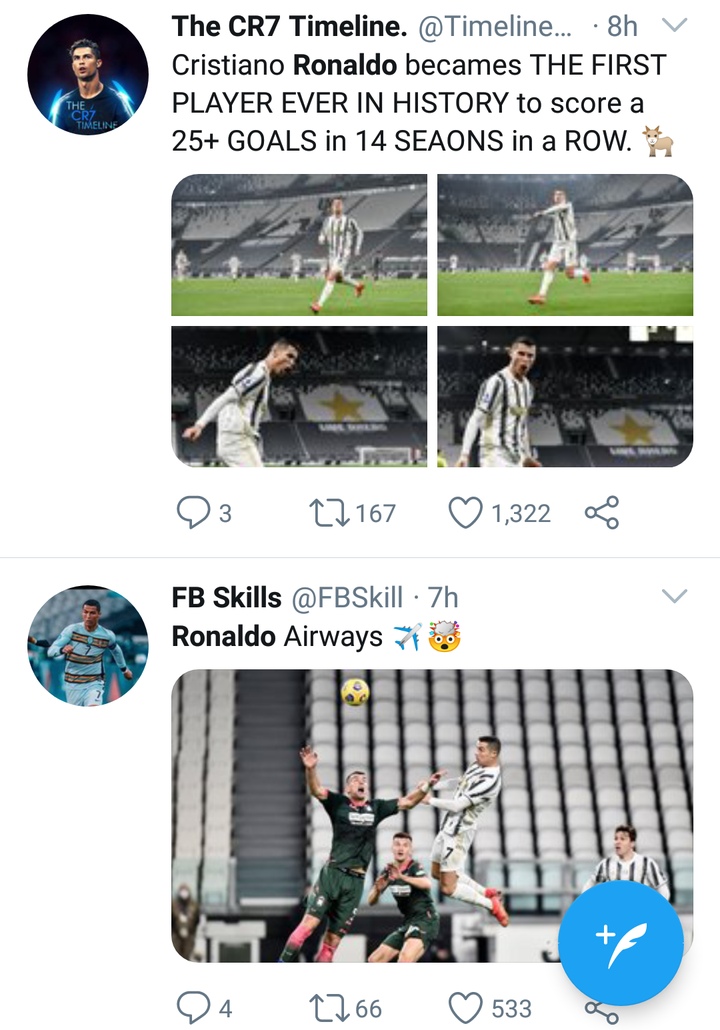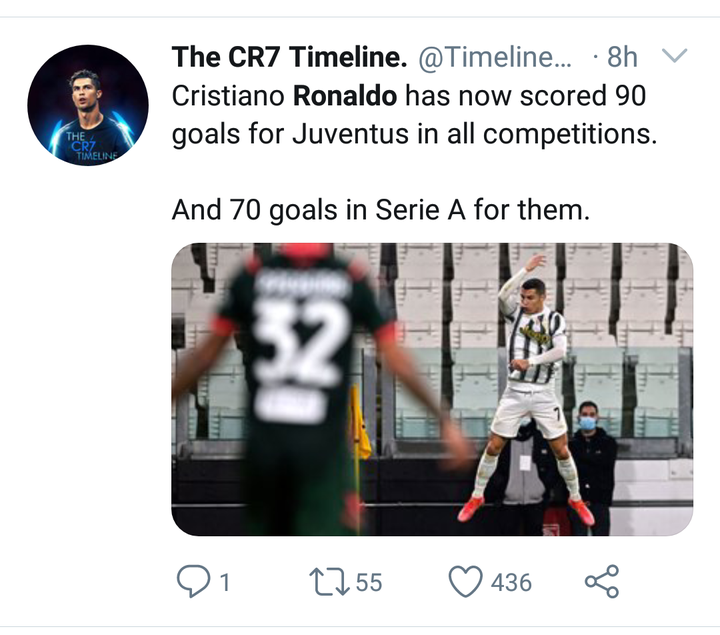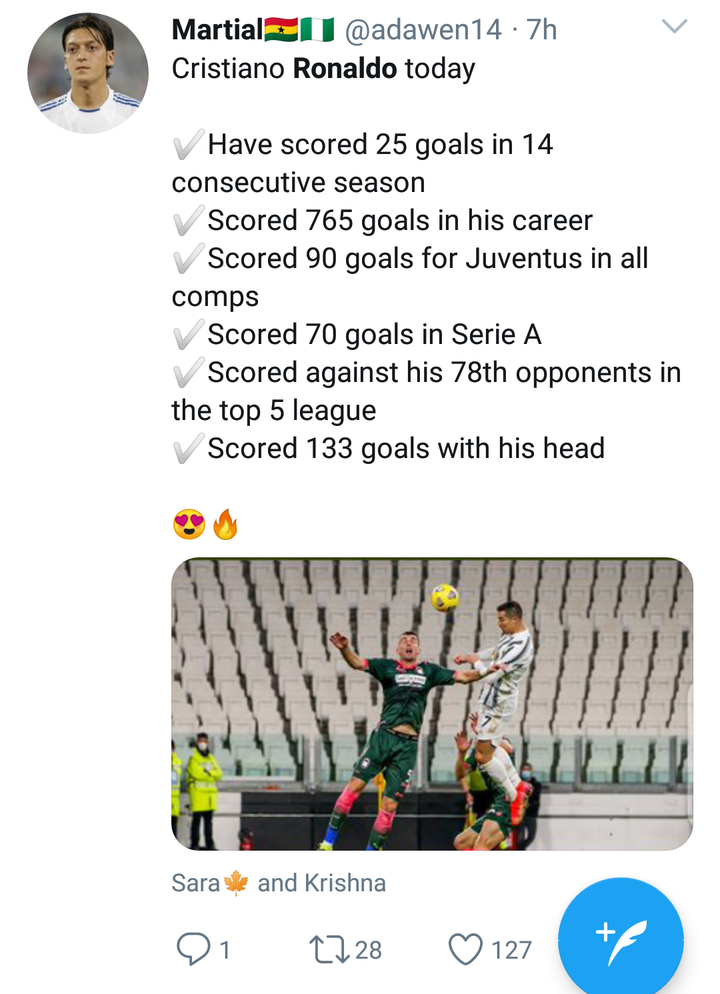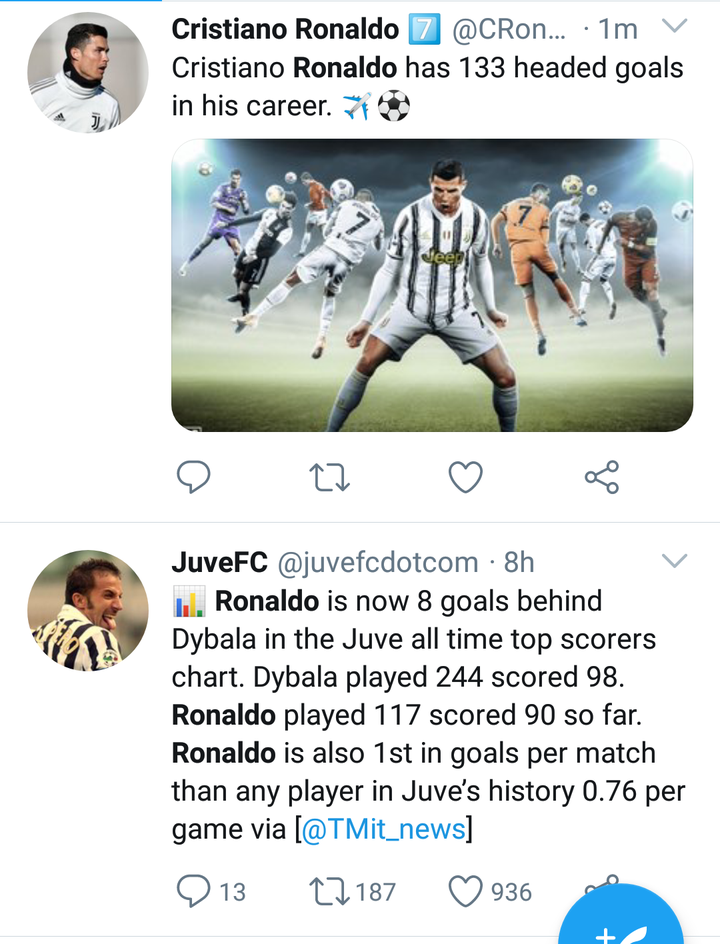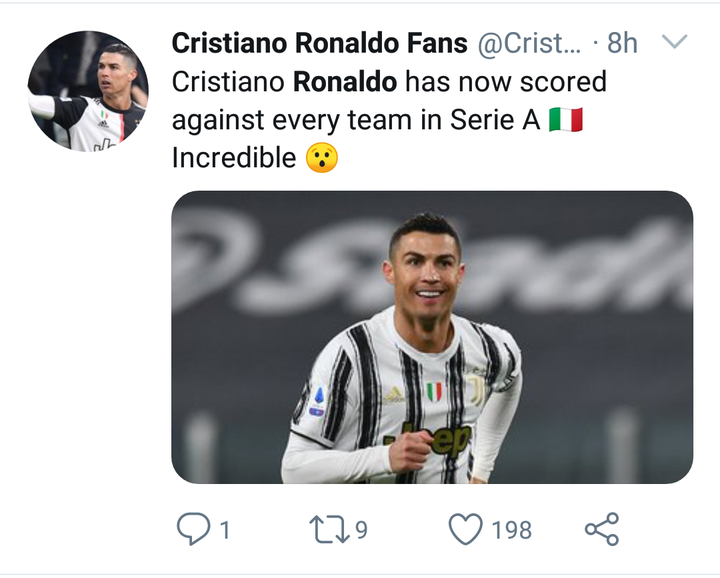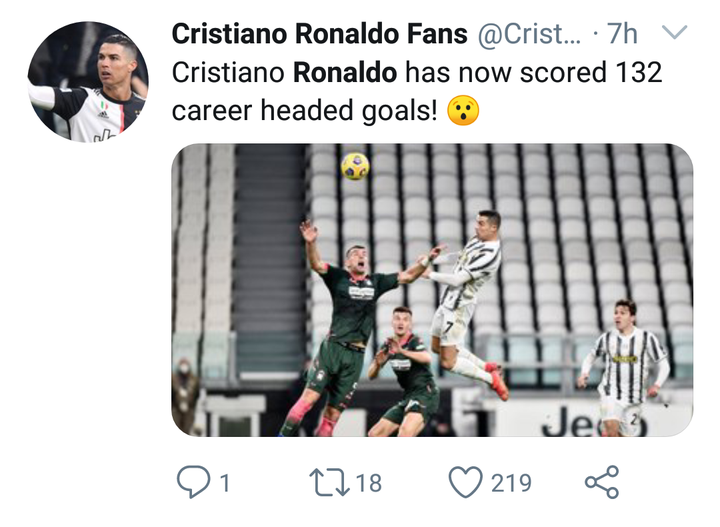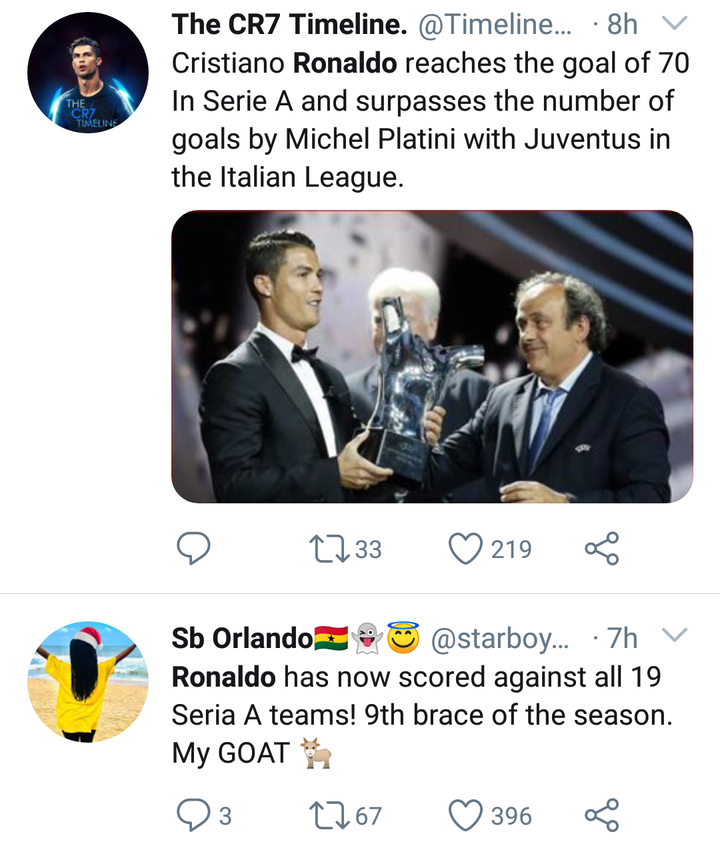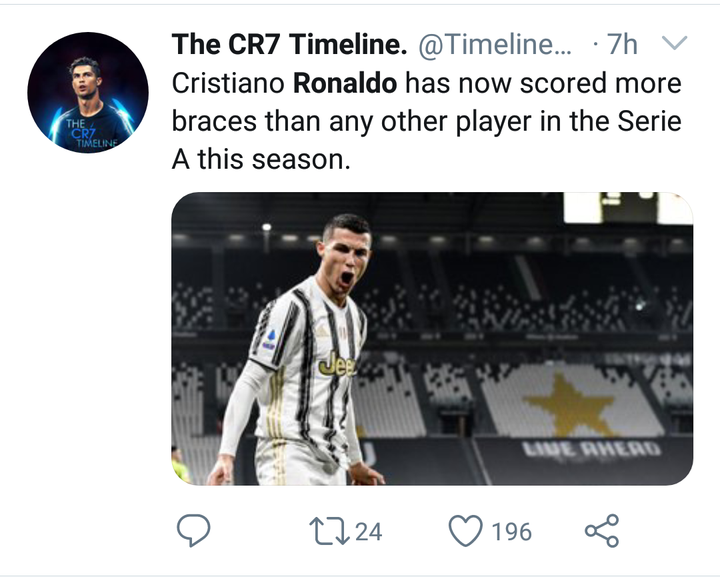 Watch the ighlight of his first goal of the night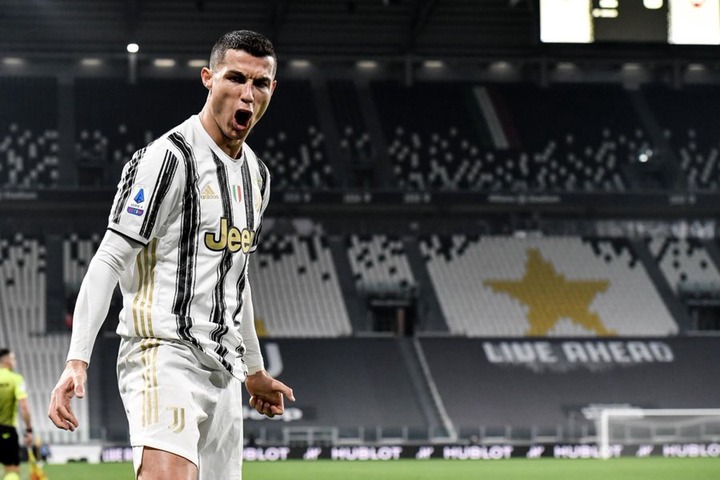 SHARE THIS ARTICLE IF YOU BELIEVE RONALDO IS THE GOAT!!
Content created and supplied by: KendroidReport (via Opera News )