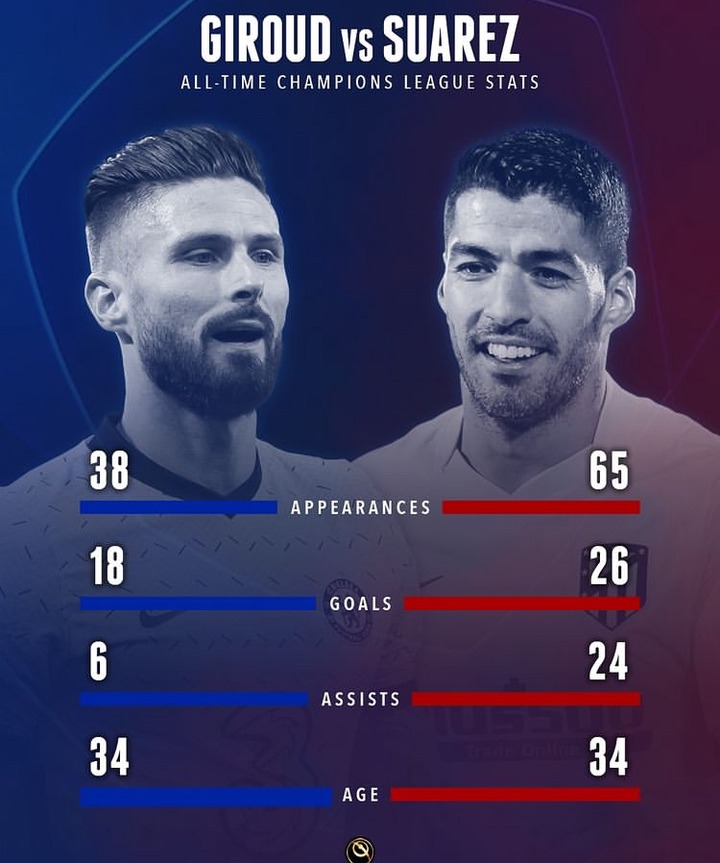 As Chelsea And Atletico Madrid Clashes in the UEFA Champions League competition tonight, let's quickly take a look at the most strikers of these two clubs and compare them. Giroud have always been a good striker and most of all, he's a Champions League material. He have scored several goals in this season and he's among the top 10 scores in UCL this season. However, Luis Suarez has a very fantastic record in the Uefa champions league as well. During his time at Barcelona, he scored lots of goals and currently he's at the Atletico Madrid, he might have more amazing records with time. Let's take a look at both Giroud and Suarez all time UEFA Champions League statistics.
Giroud;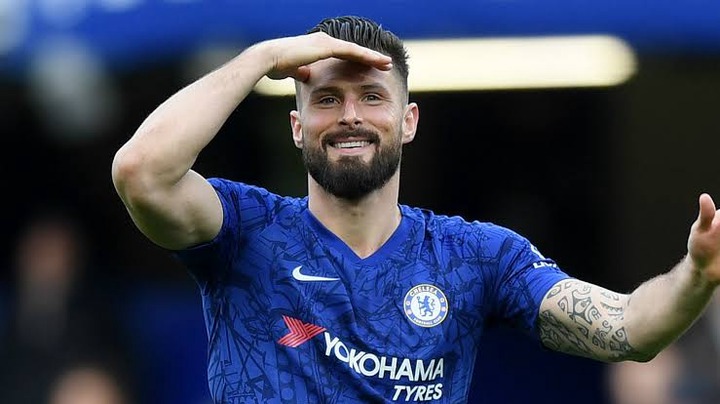 Giroud has made 38 appearances in the UEFA Champions League and was able to score 18 goals in all competitions with 6 goals assists. However, Giroud is 34 years and might score more goals before the end of his career as a player.
Suarez;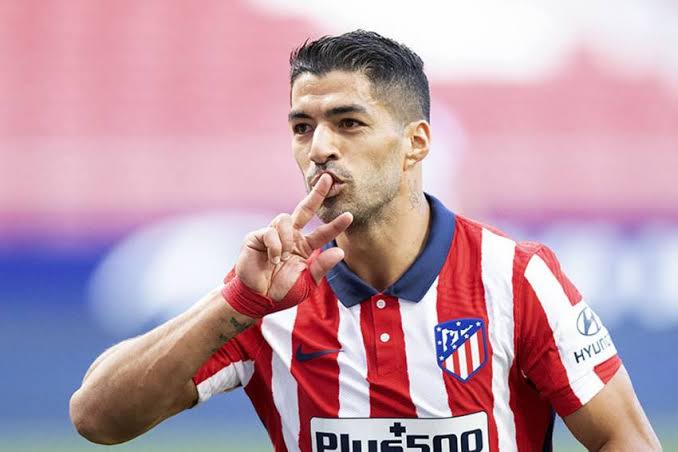 Luis Suarez has made 65 appearances in the UEFA Champions League competitions. And have scored 26 goals in all competitions and 24 assists. However, Suarez is currently 34 years as well.
Content created and supplied by: FunNaija (via Opera News )