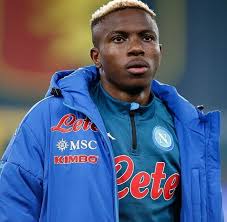 SSC Napoli of Italy striker, Victor Osimhen is recuperating from a near fatal fall he suffered at the weekend and his club have sent a heartwarming message of gratitude to the medical crew at their Italian Serie A rivals, Atalanta for saving the youngster's life.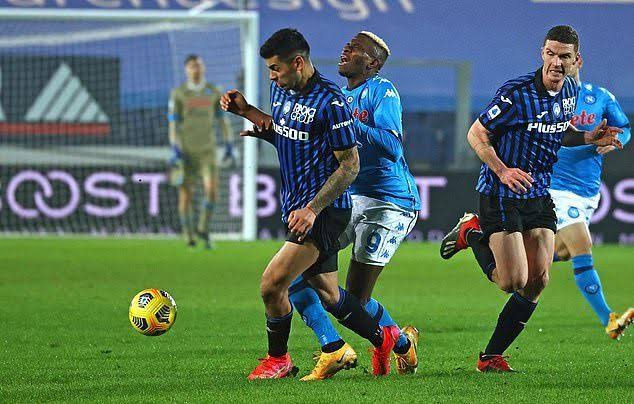 In a rare show of adept sportsmanship and camaraderie with an avowed foe, the media unit at Napoli issued a message thanking their immediate past opponents for rising to the occasion when it mattered most on Sunday.
The message from Napoli came alongside updated information about Osimhen's condition, following his collapse during action against Atalanta on Sunday, which saw him rushed to hospital and he could not immediately return with his teammates to their base in Naples.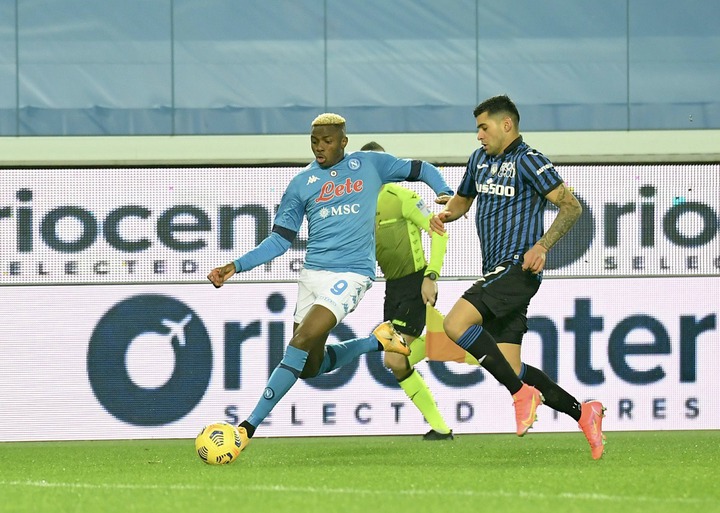 While acknowledging the role played by the medical crew at Atalanta and the hospital where the striker was rushed to minutes after slumping at the tail end of his side's 4-2 defeat, Napoli expressed gratitude to everyone who helped in reviving Osimhen and enthused that he will make a speedy recovery back at their base in Naples.
He will, however, miss this Thursday's UEFA Europa League return leg clash against Granada of Spain, in which Napoli will aim to overturn a 2-0 deficit to reach the round of 16, following which Osimhen could then be available for selection for the Serie A home game against Benevento at the weekend.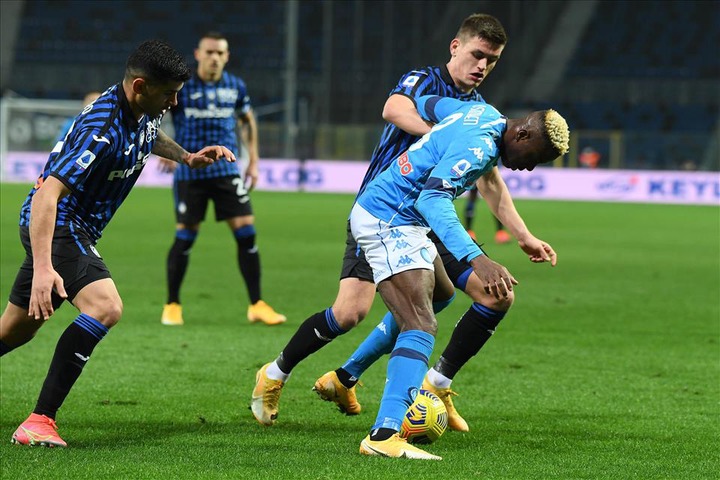 Before then, Osimhen was set for further assessment of the head injury he suffered, following scary scenes when he lost consciousness in the closing stage of Sunday's game, as he collapsed on the pitch and was stretchered off after hitting his head on the turf from the impact of a challenge by Cristian Romero.
The former Ultimate Strikers Academy of Lagos, VfL Wolfsburg of Germany, Sporting Charleroi of Belgium and Lille Metropole of France sensation regained consciousness in an ambulance that rushed him to Papa Giovanni 23 Hospital in Bergamo, where is was confirmed that he had suffered a head injury and he remained overnight as a precaution.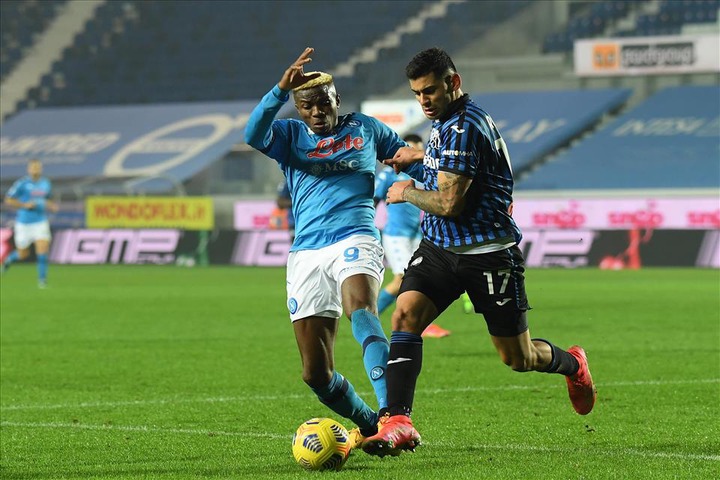 Napoli, though, have now expressed strong hope that the lad, who only returned to action on January 24 after being sidelined for over two months with a shoulder injury and coronavirus, will make quick full recovery.
The Naples-based club took to social media to announce that Osimhen returned to their base the following day, but further disclosed that he will still have to undergo further checks, even as they stated profound gratitude to the role played by Atalanta's medics.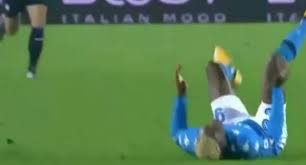 Napoli's media unit disclosed: "Osimhen underwent further tests, with all coming back negative. The striker will now rest for a period of a few days before gradually returning to training. His condition will be monitored on a daily basis.
"The club and doctor Canonico would like to thank the Atalanta medical staff, the resuscitation team at Gewiss Stadium and the A&E staff at the Papa Giovanni XXIII hospital for their professionalism. The player will be undergo further assessment."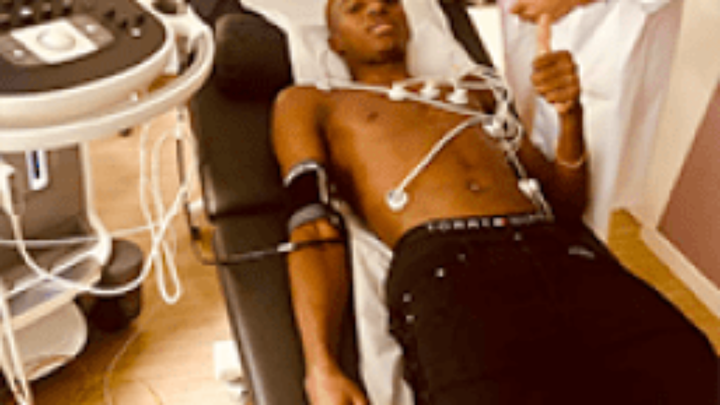 NB: Please share this story and add your comment below. 
Content created and supplied by: SpeedFingers (via Opera News )