Football is a beautiful game that is full of emotions. One of the best feelings when watching a football game is seeing a player who is exceptional. Such a player can either defend his team with all in him or be a terror to the opposing defense. Whatever the case, the importance of exceptional talents cannot be underrated. 
Those who have watched Enyimba's games recently would surely have a name to remember: Anayo Iwuala. Anayo Iwuala joined Enyimba from Delta Force after a fine season with the Delta based club. Enyimba saw the potential in him and they did not waste time in getting him to join the People's Elephants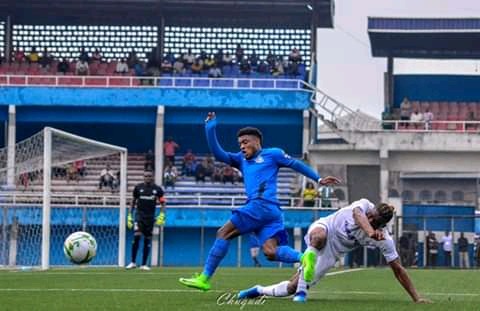 Since he joined the People's Elephants, Anayo Iwuala has been a household name in Aba and in the NPFL. Thanks to NPFL TV, fans could see him on TV and applaud his exploits
Anayo Iwuala played for Benin Warriors FC and was also exceptional for the Edo side. Anayo was the highest goal scorer in the 2016 Edo league as he scored 10 goals in five games, including a hat-trick in 15 minutes against O'Legacy FC of Auchi. There and then, a star was born. 
At Kada City FC, Anayo was a joy to behold as he thrilled the fans with his trickery and pace.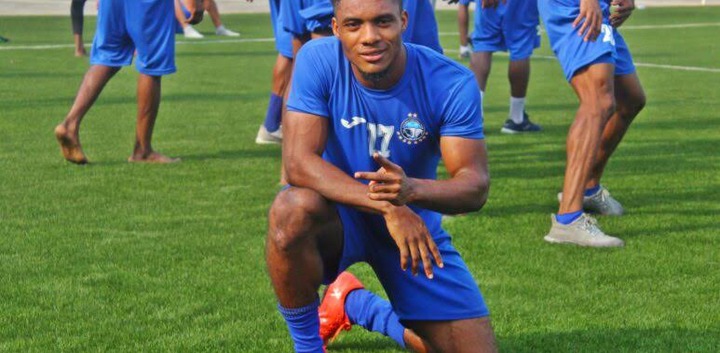 At Enyimba, Anayo has established himself as arguably the best winger in the NPFL, at least in the 2020-2021 season. His performance for the team has raised calls for him to be invited to the Super Eagles. 
Anayo's strength is in his blistering pace and trickery. The petit winger is versatile as he can play from both the left and right side of attack. 
Anayo tears teams apart with ease. He has a good understanding with the midfielders. It not surprising then that when Oladapo and Olisema have the ball, they look for that "destroyer" who would boldly take his forays into the opposition's box to tear them apart. In fact, coach Fatai Osho has given him more responsibilities as how now takes corner kicks for the team; Tosin Omoyele scored from one of his corner kicks with a fine bullet header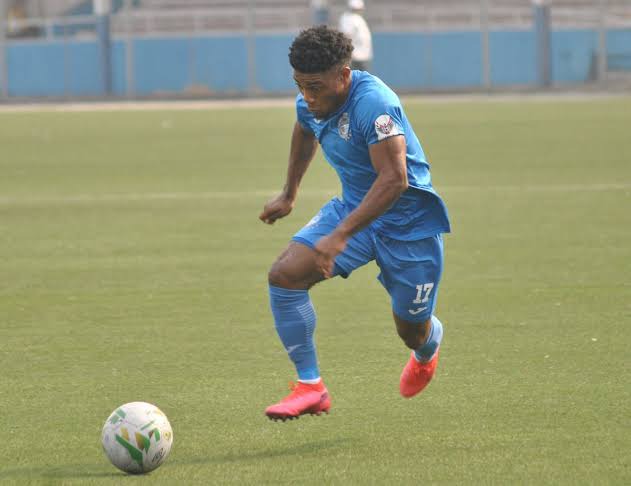 In the CAF Competitions this season, Anayo has got two assists and he has 2 goals and 3 assists so far in the NPFL
On Sunday, Enyimba beat Rivers United 1-0 in the CAF Confederations Cup and Anayo covered himself in glory and he drew kudos to himself. The winger, in his usual style, bulldozed his way into the Rivers United danger area and released a sublime pass to Olisema who repaid the favour with a calm finish past Afelokhai
Fortunately for the lad, coach Gernot Rohr has watched him play through NPFL TV and recently, the German said he was impressed with the games he has seen in the league so far. 
There has hardly been a game this season that Anayo Iwuala has played that his name won't be a song on the lips of fans who have had to watch the league through NPFL TV. At this point, coach Gernot has nothing against the pacy winger who would give him options in attack, especially as the team have found it difficult to score in recent games
Anayo Iwuala has proven himself as one of Nigeria's finest players at the moment, and he plays for Nigeria's biggest club, Enyimba FC. He has not scored cheap goals or given ordinary assists, there have always been a touch of class in all he has done for Enyimba 
Anayo is definitely the next big star winger for the Super Eagles. Those who have watched this young man this season would agree that the young winger has a bright future with Enyimba and the national team. He has been coach Fatai Osho's most potent weapon in attack and he is part of an attacking trio which Osho refers to as "the fantastic three".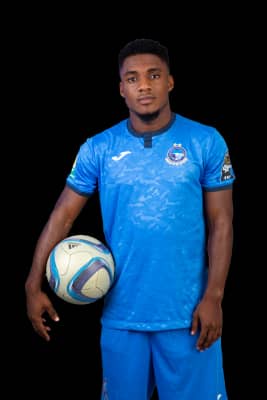 As the clamour for Gernot Rohr to include exceptional home based players in his squad gathers support from home and abroad, it would be a sin to overlook such a promising talent.
Anayo's invitation to the team would boost the confidence of the league players as it was during late Stephen Keshi's era and we saw the results: a home gave player gave Nigeria the AFCON trophy with a classic and memorable goal
The time to wait has passed, it is time for the best winger in the NPFL to get a chance to prove his worth. Definitely, he is the next big star winger for the Super Eagles
Content created and supplied by: ZephaniahBethelKalu (via Opera News )