Why is der Raumdeuter getting more goals this season compared to the previous seasons?
His performances are only testimony to the fact that Thomas Müller is back to his very best under Hansi Flick, but here are the tactical pointers as to why he's scoring so many goals:
1.Positioning And Movement: When we go by the player's average positioning, Müller mostly plays a free form role in the team. While last season he would often push towards the far left in order to create space in the box or deliver a good pass or cross, he has been playing more towards the centre-right this season giving him a more direct chance on goal. (Picture 1: Müller occupies a commanding role in the centre-right side vs Hoffenheim and Freiburg scoring on the first and assisting in the second)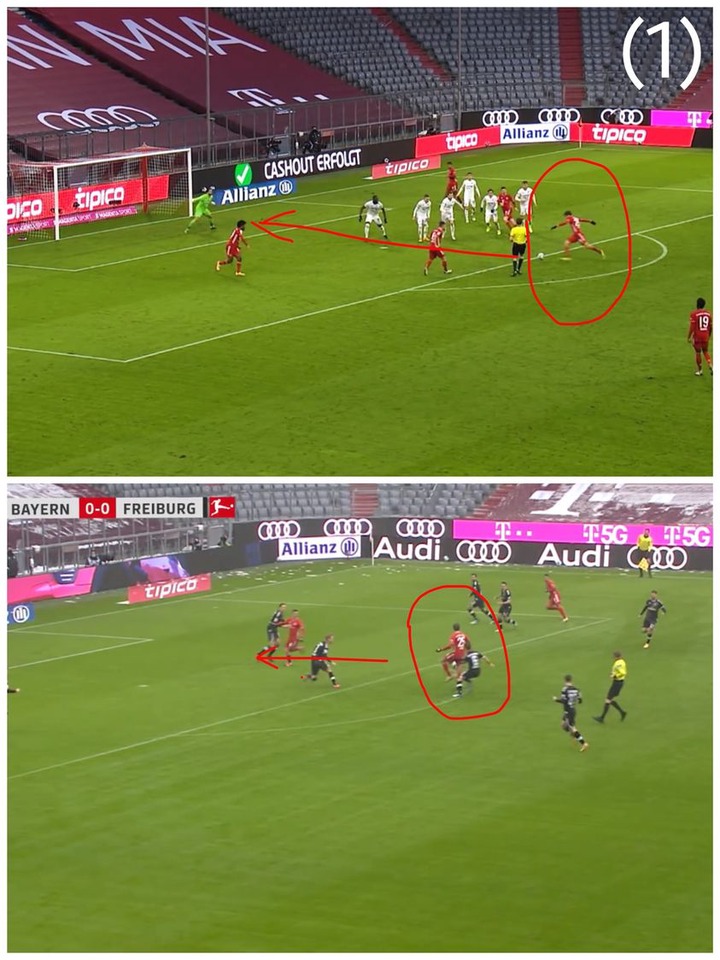 2. The Master of Space: The word 'Raumdeuter' (literally: space interpreter) is only testimony Müller's excellent play off the ball and ability to find the smallest pockets of space behind the defense is key to his goal scoring prowess. What he lacks in pace, strength and skills, he makes up with his intelligence. His brilliant movement within spaces means that he's more involved in the final third. (Picture 2: Müller makes a brilliant run between RCB and RB against Bielefeld in the centre-right and Müller receives Coman ball from the space behind Upamecano vs Leipzig. Both of these chances result in goals)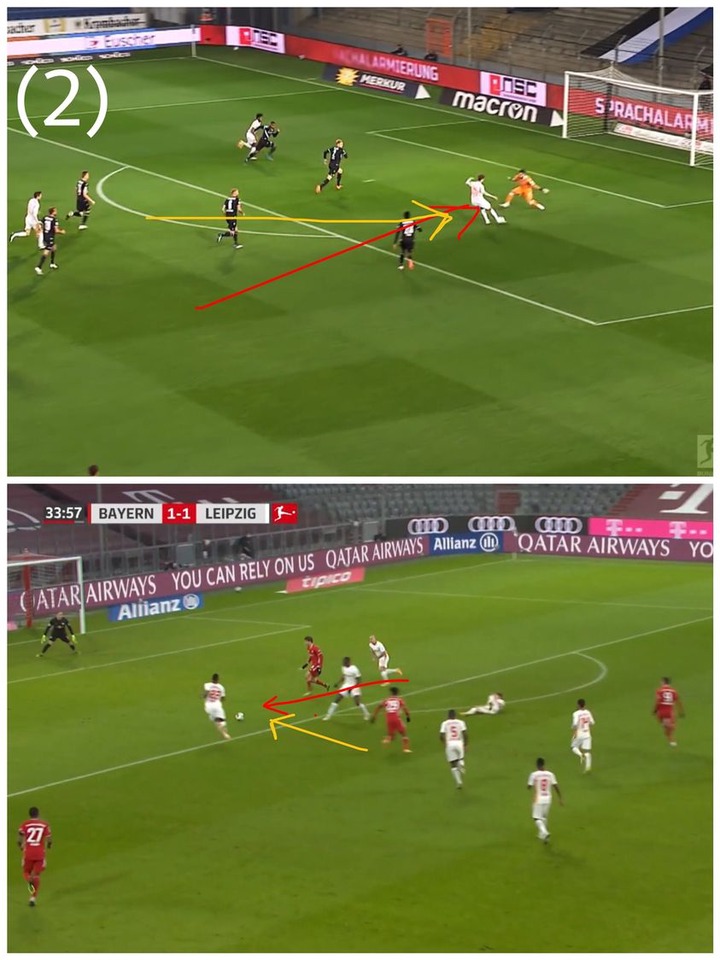 3. More Central Role In The Final Third: With good wing reinforcements and departures of central players, it means that Müller now has to play a tactically central role instead of shifting to the flanks. This gives Müller a key role in passing, chance creation and even shooting on goal in the final third. With a higher number of touches and passes inside the final third increasing, its only logical that he scores more goals. His chance conversion has shot up from 16.33% per 90 last season to 43.48% per 90 this season. (Picture 3: Müller shoots and scores from a Sané lay-off vs Freiburg and converting a Lewandowski rabonna cross vs Schalke)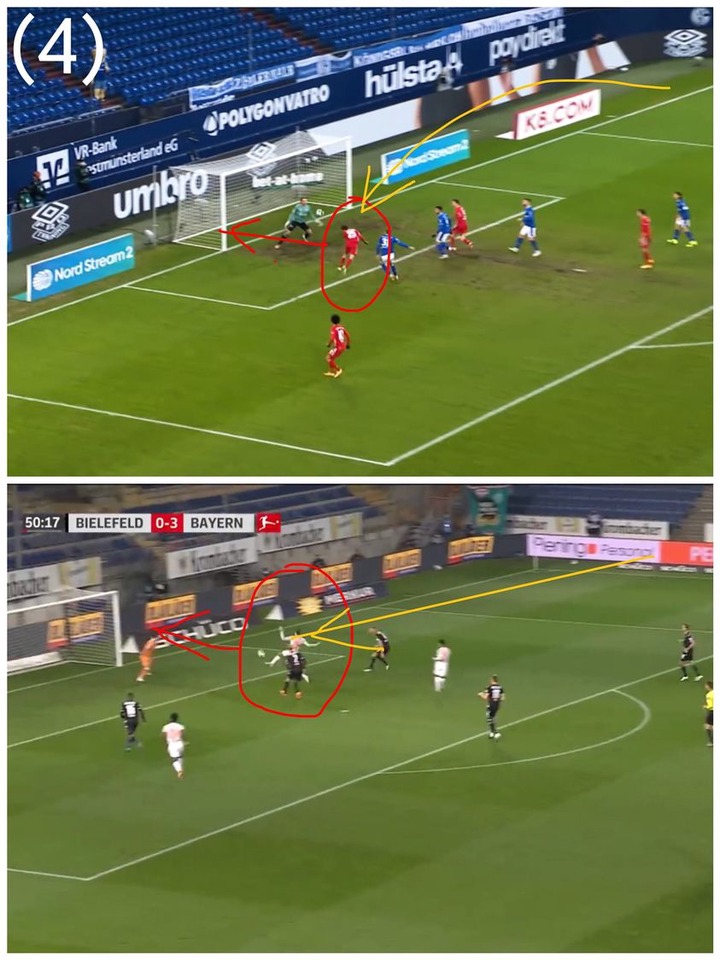 4.Muller The Target: With a more central role up front, comes a higher responsibility to shoot on goal and score. Most of the time, he is one of the targets in the box instead of being a provider to the target. (Picture 4: Müller heading a Kimmich cross vs Schalke and Müller with a one-touch finish to a Lewandowski cross in the centre-right size vs Bielefeld)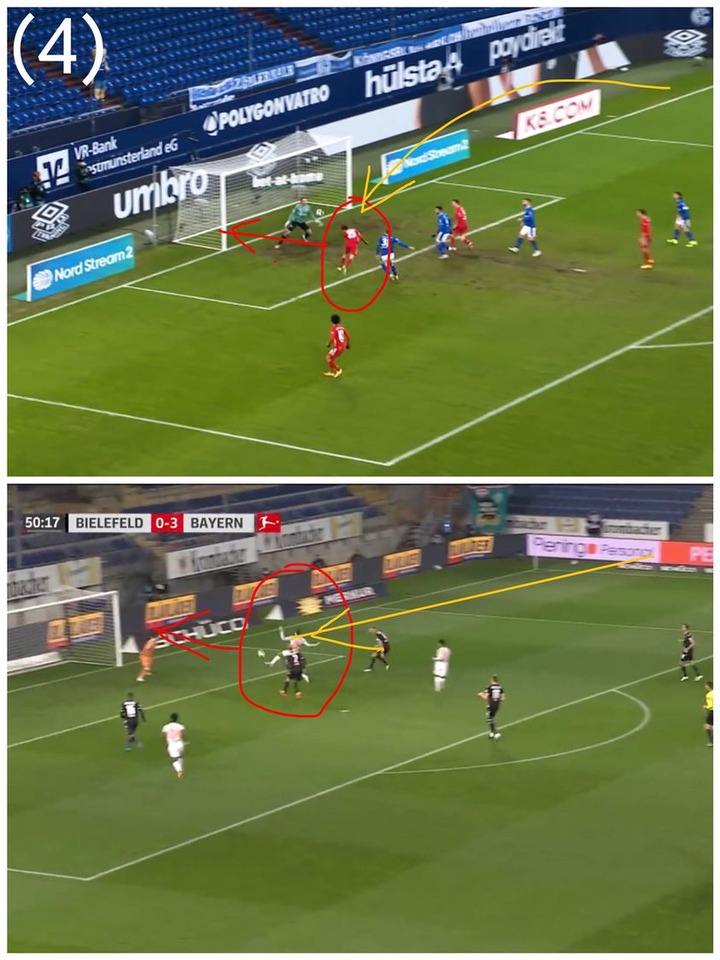 5.Renewed Confidence Under Flick: Lastly under Hansi Flick, Müller has assumed a pivotal leadership role in the team. He dictates the play, guides his fellow teammates and leads the attack. His renewed confidence in himself also translates into sublime performances on the pitch, the result of which is a lot of goals.
Can't wait to see more of Mr. Bayern Thomas Müller in the remainder of the season.
Content created and supplied by: Abbeyunited (via Opera News )