When Mikel Arleta's Men looked like they were returning to their normal form after the performance they put up against Manchester United on Sunday, Arsenal were forced to a humiliating defeat in the hands of Wolverhampton Wanderers.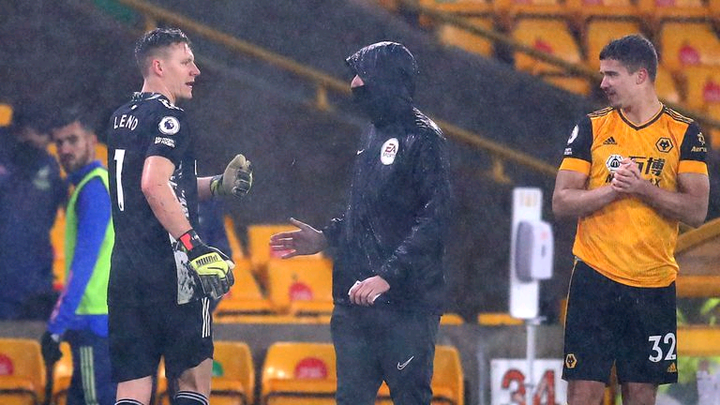 Arsenal opened the score sheet with a goal from Bukayo Saka but after a VAR check, the goal was disallowed forcing the scoreline to be level once again. Didn't take too long for The club record signing Pepe to find the back of the net, putting the Gunners ahead.
After the break, didn't take too long for former Chelsea player David Luis to receive a red card after a wrong tackle on the wolves man, his rough tackle earned Wolverhampton a penalty which they didn't hesitate to convert the chance to level the scoreline from the spot.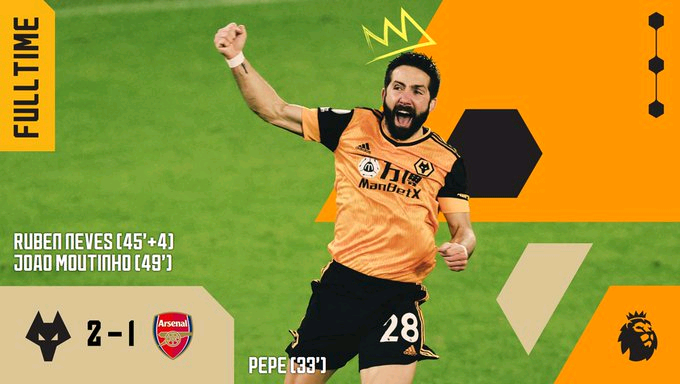 Before long Wolverhampton took the lead after a long range shot from Joao Moutinhothat couldn't have been stopped by Leno.
When it looked like it that was the last draw, Arsenal were forced to lose one more man as the German goal stopper Leno was shown the red card for using his hand to hit the ball outside the 18 yard box.
This was a very humiliating match for the gunners who
Content created and supplied by: Gblizz (via Opera News )