The 28 years old United Kingdom based star Frederico Rodrigues also known as Fred, is a Brazilian professional Footballer who plays as a Midfielder for the English Premier League club giants Manchester United, and also Brazil's National senior Football team.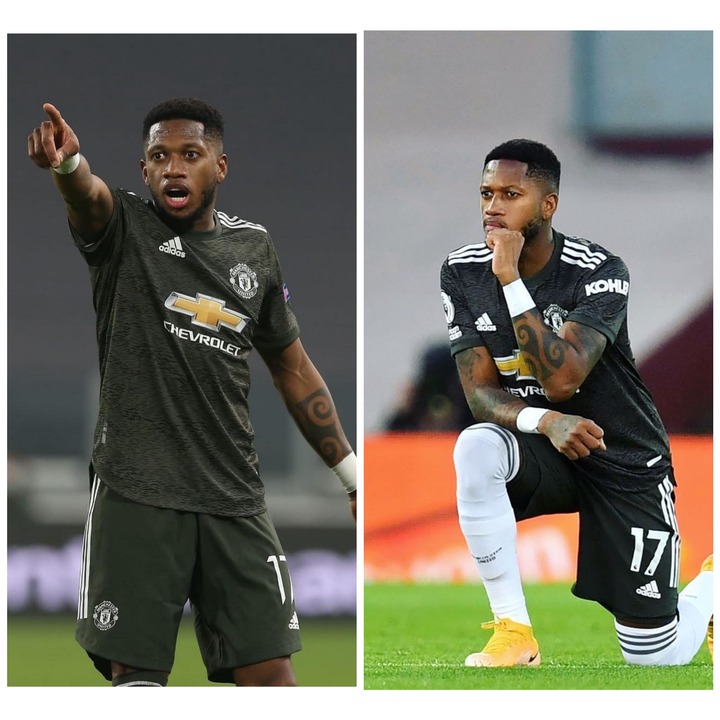 The handsome South American Footballer who is black skinned by complexion to his official Twitter page to speak on Racism.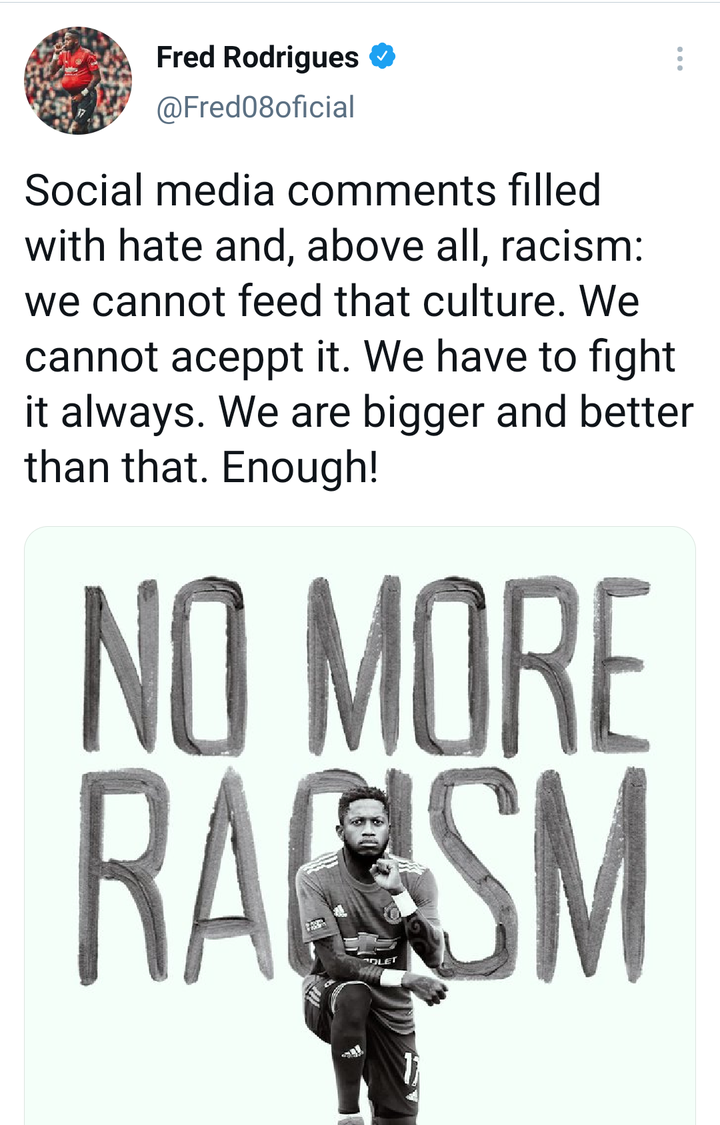 As written by the Brazilian Midfielder;
"Social media comments is filled with hate and, above all, racism. We cannot feed that culture, We cannot accept it.
We have to fight it always. We are bigger and better than that. Enough!"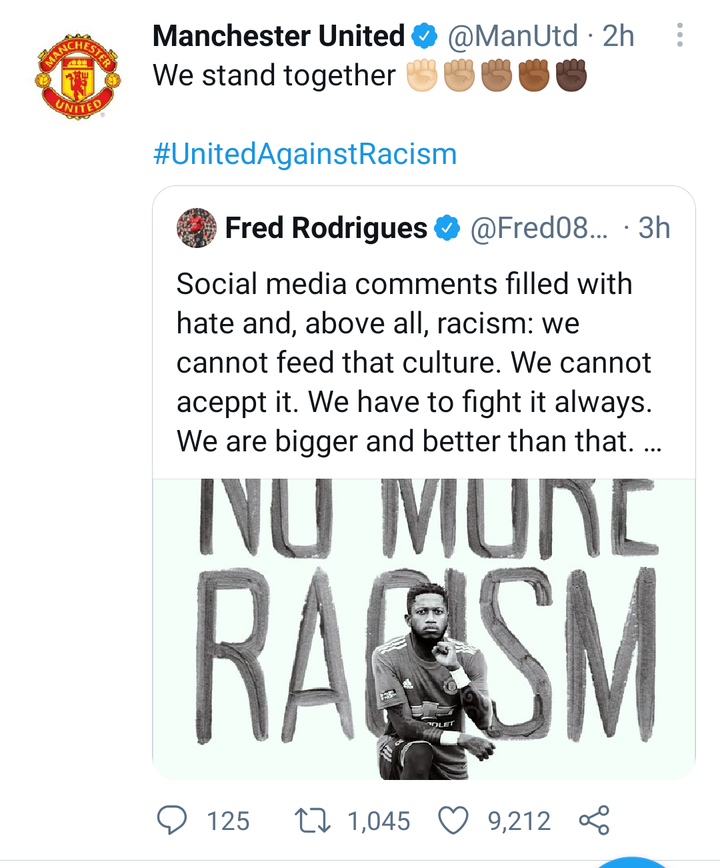 The English Premier League club Manchester United showed their support by retweeting the Midfielder's Tweet with a caption saying "We Stand Together".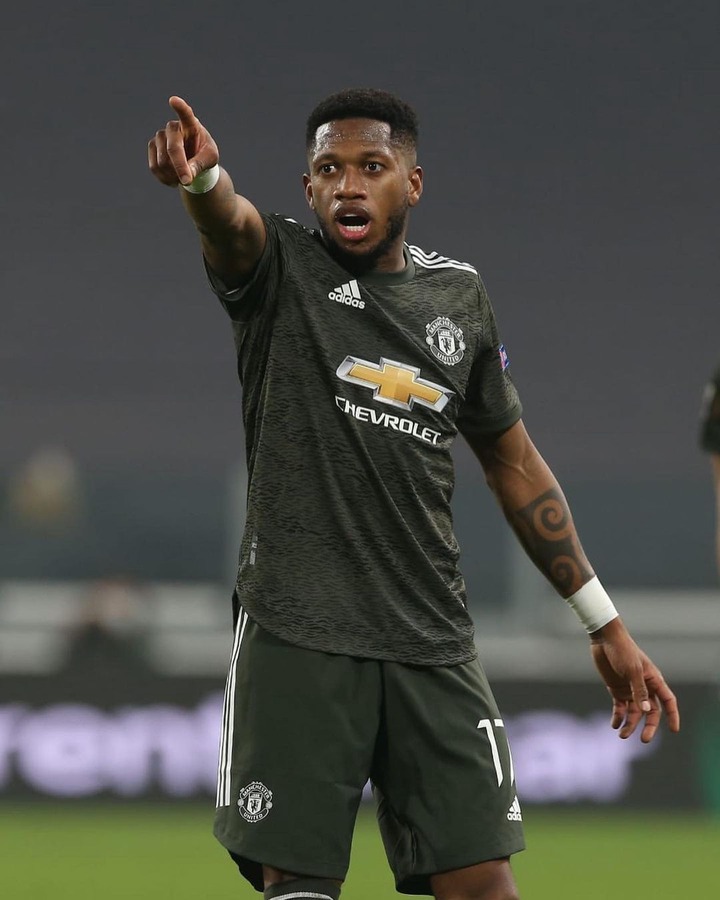 Racism is a term used to describe the belief that groups of humans possess different behavioral traits corresponding to physical appearance and can be divided based on the superiority of one race over another.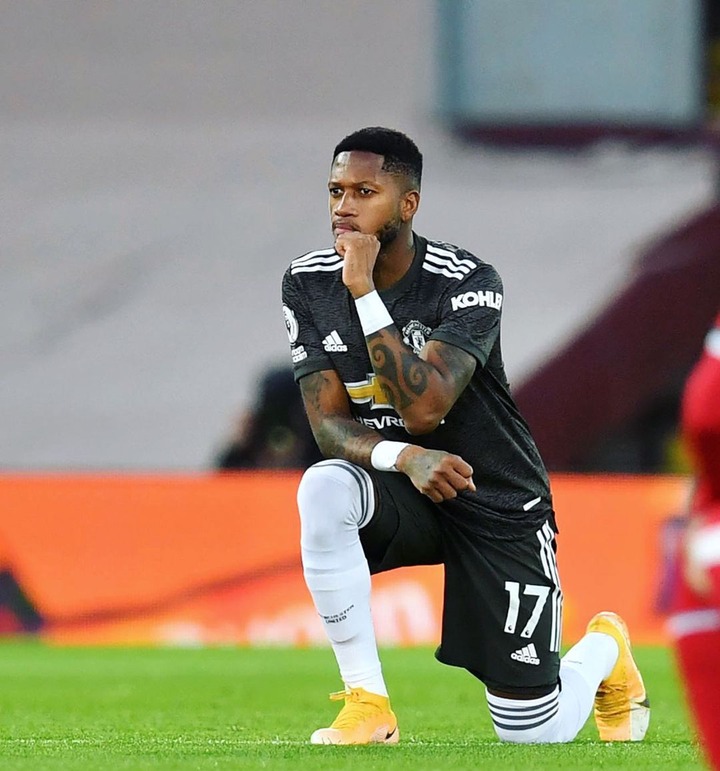 The Football world is strongly against racism and Major Football leagues like the English Premier League ensures strict punishment for defaulters who are found guilty. This includes officials, players and even supporters.
Content created and supplied by: Theovicg (via Opera News )