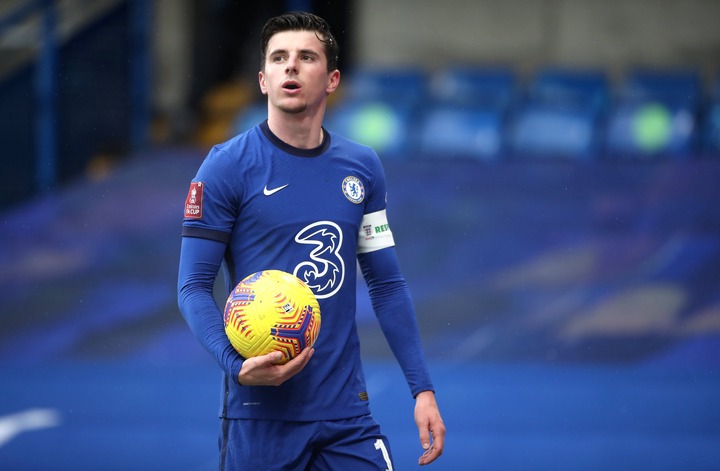 Mason Mount's statistical improvement from 2019-20 to 20-21:
Progressive passes: Improved by 82%
Key passes: 77%
Progressive passing distance: 68%
Passes into final third: 58%
Passes into penalty box: 33%
Progressive carrying distance: 28%
Shot-creating actions: 24%
Incredible.
We're witnessing a boy become a man, a talented youngster become one of the better midfielders in the league. Mount's stats are among the very best among young midfielders. He's this good despite playing in a disjointed team - don't take him for granted.
Do you want Mase to play deeper and progress play? He'll do it.
Do you want Mase to play closer to goal? He'll do it.
Do you want Mase to disrupt opponents? He'll do it.
Do you want Mase to receive with 3 opponents around him and move the ball up-field? He'll do it.
Mason Mount had career-best figures for passes into penalty box (7) and progressive passes (13) against Burnley. His previous bests were 5 passes into penalty box vs Tottenham (A) last season and 9 progressive passes vs Fulham (A) earlier in January
It's lovely to witness Mount's development on a week-to-week basis. He has grown from a hard-running modern number 10 into a complete midfielder who does everything you could possibly want in the middle of the park. He's fans' Chelsea POTY so far.
The gap between Mount and whoever is Chelsea 2nd best player this season is at least twice as big as the gap between their 2nd and 3rd best players this season. There are very few absolutes in football, Mount being our POTY so far is one of them. Long may his growth continue.
Content created and supplied by: Zizzz (via Opera News )