Liverpool managed to win their last Premier League game to close the gap with Chelsea. Jorgen Klopp would be really pleased with the result as the team continues to fight for a Top Four finish in the Premier League. Liverpool are currently five points adrift of Chelsea who are in fourth place.
Chelsea are one of the best team in the League at the moment and it's clear it would be difficult to chase them out of the Top Four. However, it still looks possible when you consider the quality of games Liverpool would play in the next few weeks.
Liverpool would hope they can finish the season as strongly as possible. Jorgen Klopp's next game will be against Arsenal at the Emirates Stadium. This is going be a difficult game for Liverpool.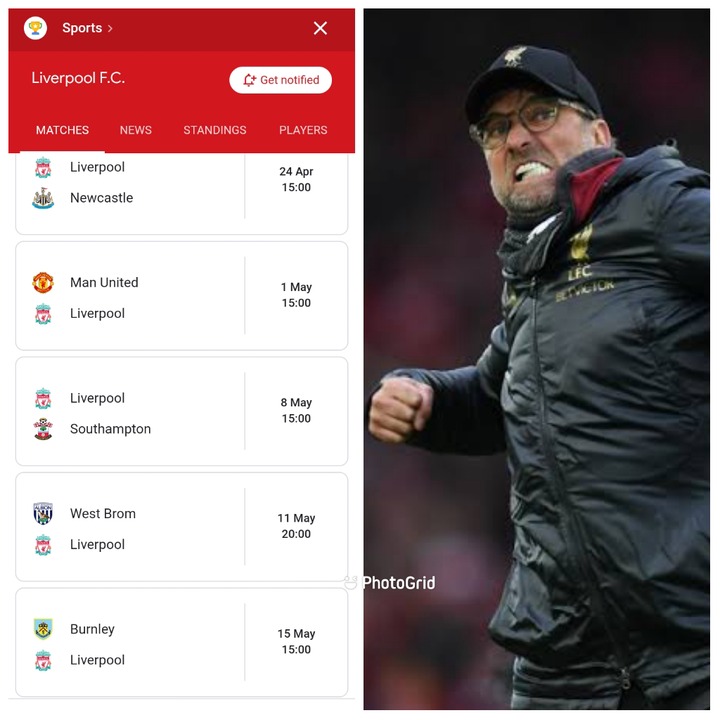 Based on current form, I guess Liverpool has an advantage over Arsenal. Arsenal played out a 3-3 draw with Westham in their last Premier League game and you just wonder if Liverpool can take advantage of Arsenal's defensive problems. Check out Liverpool's remaining games below: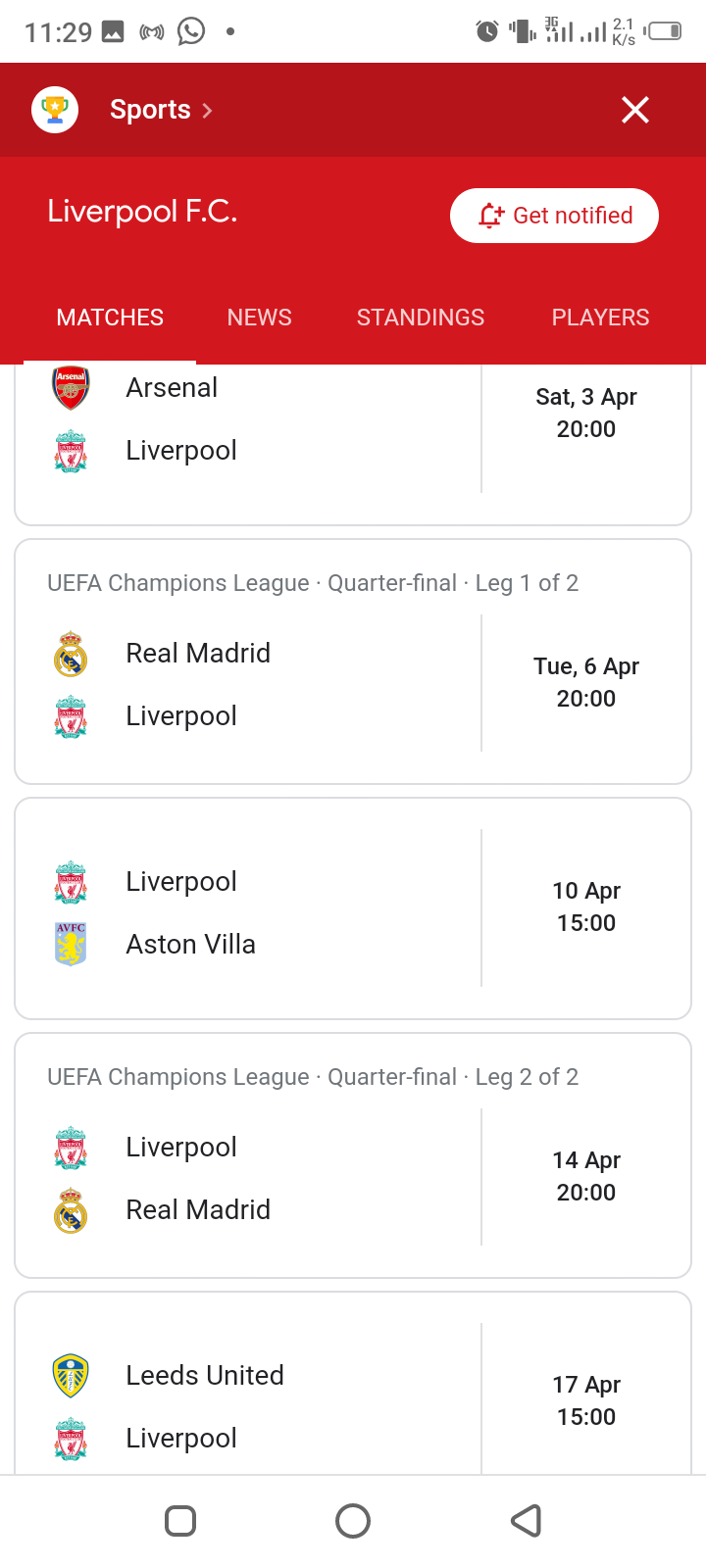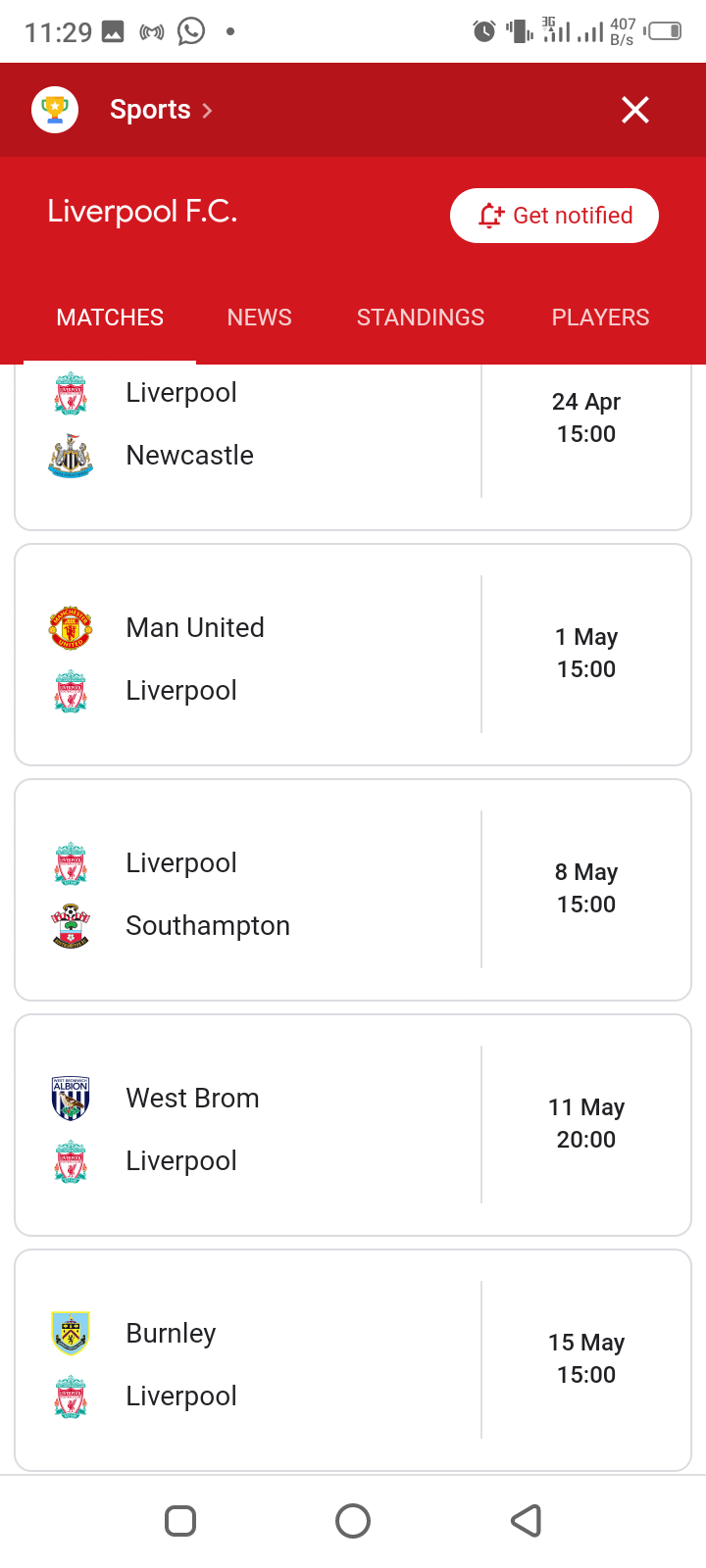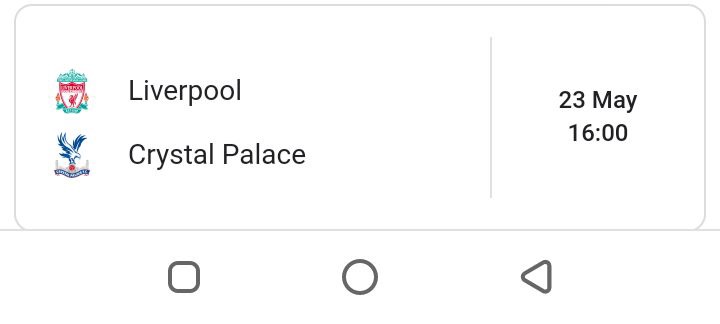 Content created and supplied by: Newslove (via Opera News )