Recall that some days ago, the National Broadcasting Commission (NBC) had disclosed that the signals of a Pirate Radio claiming to be "Radio Biafra" in most parts of Lagos has been jammed.
The signals of the radio station was said to have been jammed by the National Broadcasting Commission after series of fake news, hate speech as well as statements that could incite violence.
In the light of the development, an NGO, Movement Against Dissidents in Nigeria has commended the National Broadcasting Commission for suspending Radio Biafra.
DAILY TRUST reports have it that the NGO made the commendation while having a press briefing with newsmen in Owerri, Imo State capital. The spokesperson of the Movement Against Dissidents in Nigeria, Osita Obinna who spoke with journalists called on the federal government to arrest Nnamdi Kanu as well as everyone involved in the operation of the broadcasting media, Radio Biafra.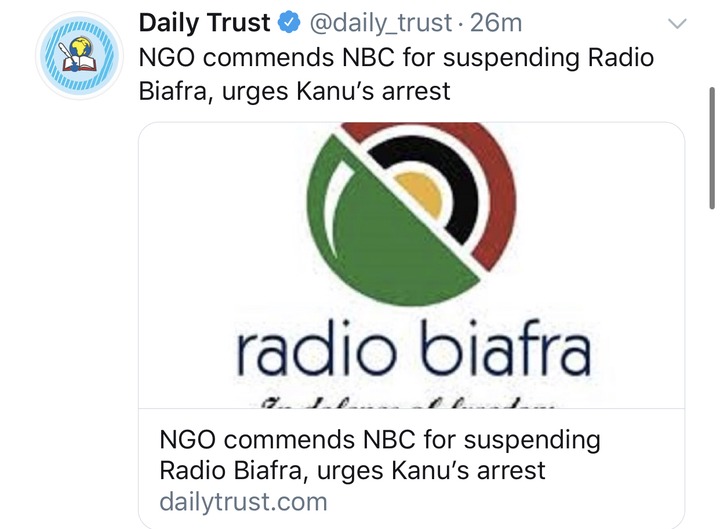 According to Osita Obinna, Nnamdi Kanu as well as the operators of Radio Biafra are responsible for the division in the country.
"We commend the NBC for suspending Radio Biafra and we call for the arrest of Nnamdi Kanu and the operators of the illegal Radio Biafra. You can't be luring people to their early graves and you expect us to keep quiet.", Osita Obinna disclosed.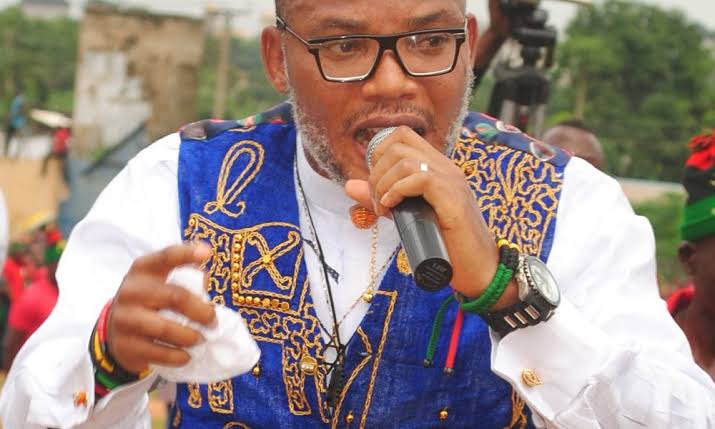 What are your thoughts?
Do you agree with Osita Obinna that Nnamdi Kanu is responsible for the division in the country?
Make sure you drop a comment in the comment section below. Share the post to your friends and family members as well so that they can take part in the discussion.
Content created and supplied by: Everyday9jaNews (via Opera News )