Lionel Messi is arguably the best player in football history.
The Barcelona captain has won it all, both domestic titles and individual honours. But there's one award Lionel Messi has failed to win in his football career.
And that's the FIFA Puskas Award!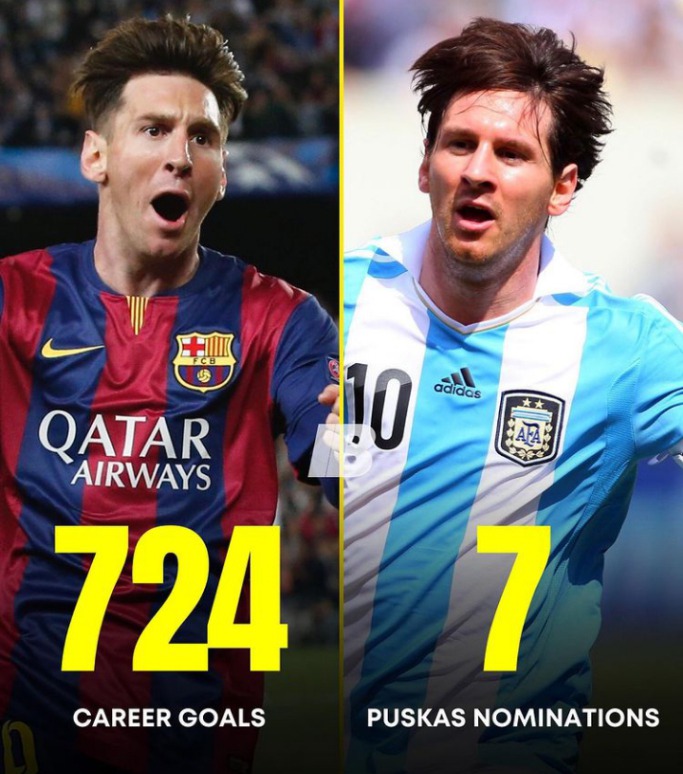 Let's have a look at this break down below:
The FIFA Puskas award is an individual award which was established on October 20, 2009, to honour the player that scored the best goal in a calendar year.
Since its inception, Lionel Messi has been nominated for a record seven (7) times, failing to win the award to date.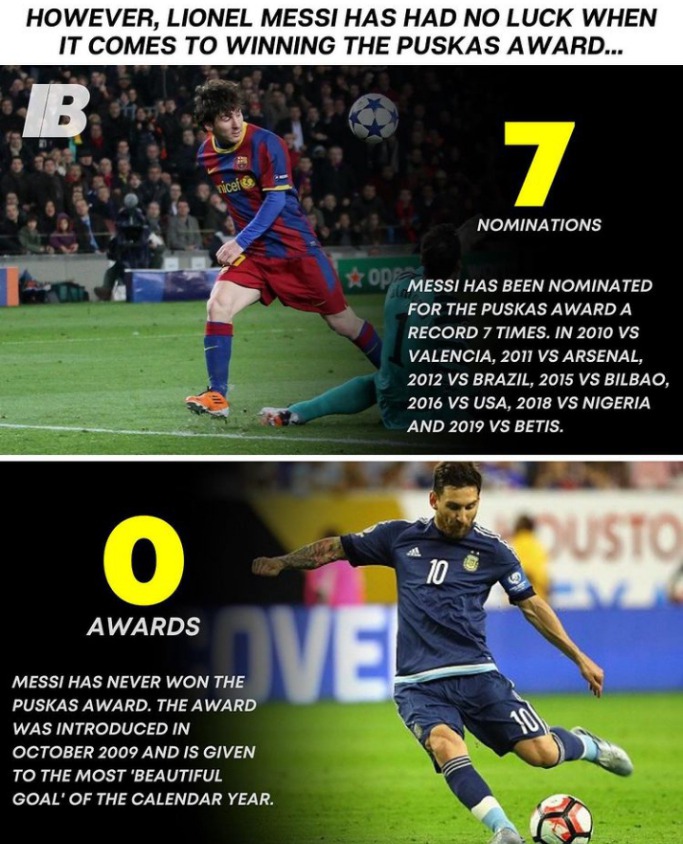 Lionel Messi has enjoyed a glittering career in football. He is the only player in world football to win a record 6 Ballon d'Or awards.
Have a look at some of Lionel Messi awards:
Ballon d'Or - 6
European Golden Shoe - 6
La Liga Best Player - 6
La Liga best forward - 7
La Liga medals - 10
Copa del Rey medals - 6
UEFA Champions League medals - 4
FIFA Club World Cup - 3
UEFA Super Cup - 3.
Besides winning awards, Lionel Messi is a proven goalscorer.
Lionel Messi remains the only active player to have 1000+ contribution (goals and assists) in football.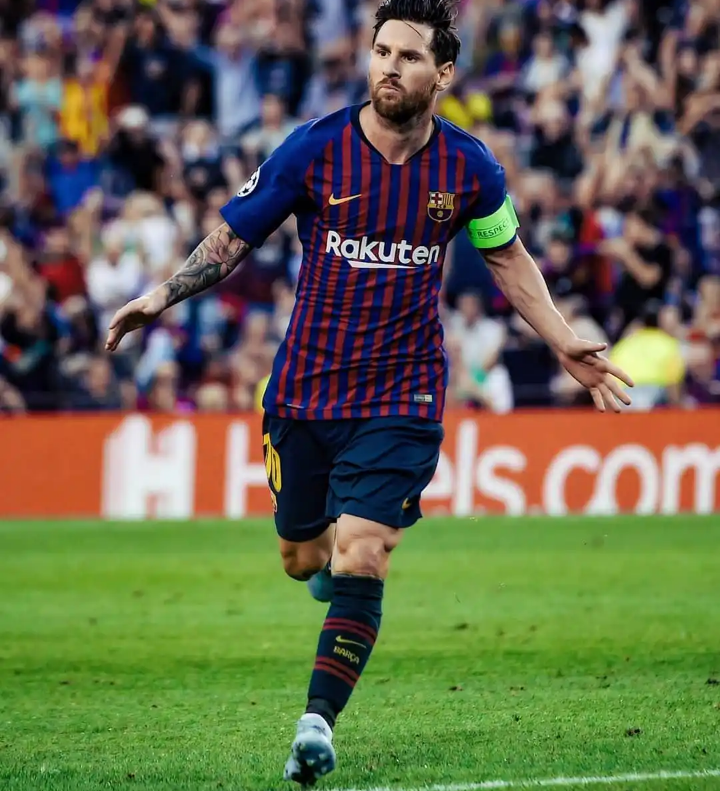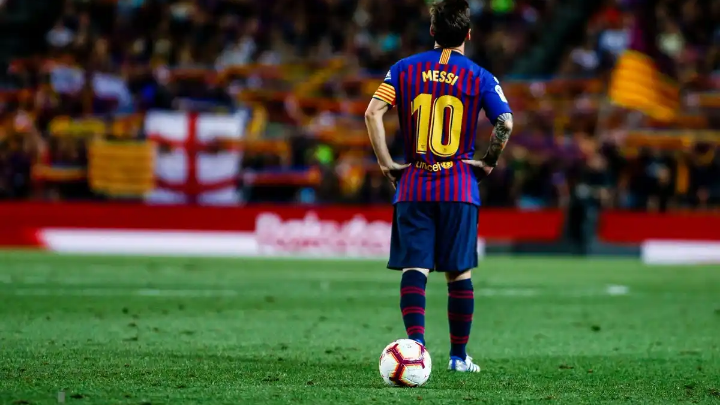 He has scored 724 career goals for clubs and country with 126 goals coming outside the box.
Despite Messi huge achievements in football, it remains to be seen if he can lay his hands on the FIFA Puskas award.
Here are the list of the FIFA Puskas award winners:
2009 - Cristiano Ronaldo
2010 - Hamit Altintop
2011 - Neymar
2012 - Miroslav Stoch
2013 - Zlatan Ibrahimovic
2014 - James Rodriguez
2015 - Wendell Lira
2016 - Mohd Faiz Subri
2017 - Olivier Giroud
2018 - Mo Salah
2019 - Daniel Zsori
2020 - Son Heung-Min
There you think Lionel Messi can win the award before his retirement?
Share your thoughts with us and share with friends.
Content created and supplied by: Jbstylez (via Opera News )