The 2020/21 English Premier League matchday five will on Saturday, October 17 stage a comeback from the International break which put the league on hold. The English domestic League will resume with some interesting fixtures to look for which includes Manchester City hosting Arsenal at the Etihad Stadium, a game that promises to excite the Premier League fans.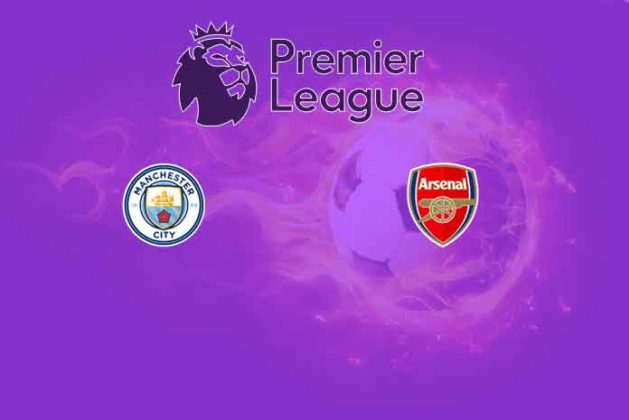 The Citizens will be going into the fixture with the aim of a victory as they have only won one of their last three Premier League games. While the Gunners will be to consolidate on their impressive run against City on Saturday since the English Premier League started Arsenal only lost to Liverpool which was the only defeat of the new campaign.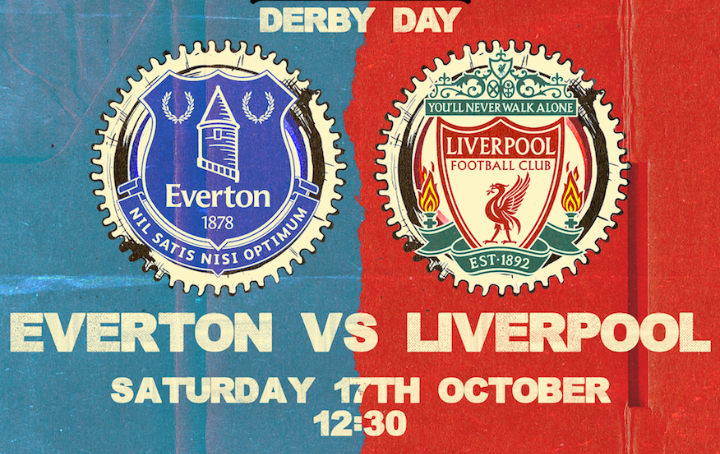 Everton vs Liverpool is another big game coming up this weekend at Goodison Park. Everton has been very impressive since the new season commenced winning all their matches both home and away.
Manchester United will travel to St James's park as they continue to chase a perfect start to the new campaign. The Red Devils have just one victory in three games played. Chelsea will host Southampton at Stamford Bridge, while Tottenham Hotspur trade tackles with West Ham United at home.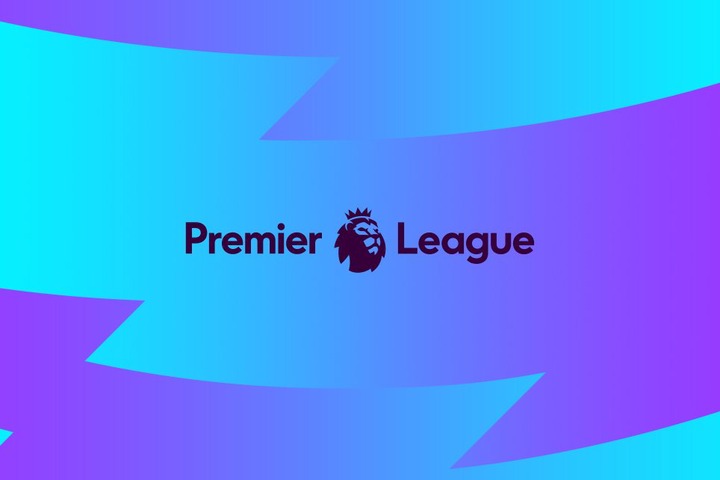 Check out the Full Fixtures below:
Saturday:
Everton vs Liverpool
Chelsea vs Southampton
Manchester City vs Arsenal
Newcastle United vs Manchester United
Sunday:
Sheffield United vs Fulham
Crystal Palace vs Brighton
Tottenham vs West Ham United
Leicester City vs Aston Villa
Monday;
West Bromwich Albion vs Burnley
Leeds United vs Wolverhampton Wanderers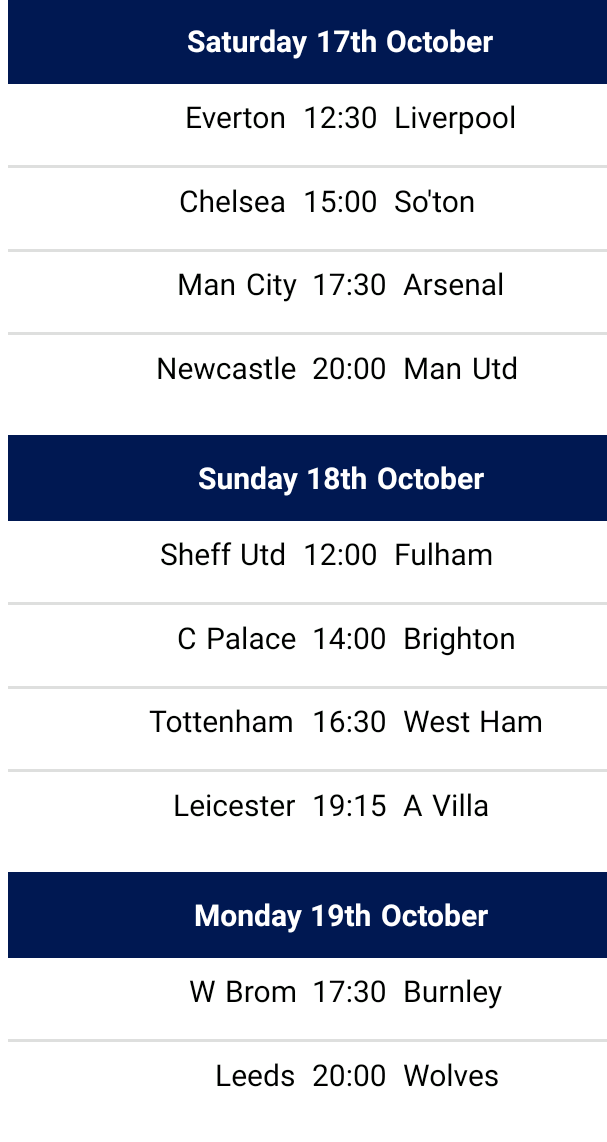 Content created and supplied by: Waskco (via Opera News )