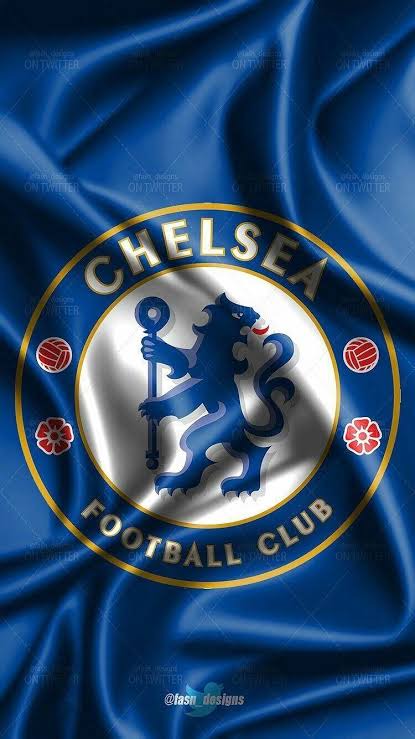 A pleasant summer will come to Stamford Bridge.
After signing a contract for Hakim Ziyech from Ajax and RB Leipzig striker Timo Werner, Chelsea could be forgiven for wanting to relax the gas pedal in connection with the transfer business.
The Blues have been actively trying to make a deal for Bayer Leverkusen star Kai Haverz because of Fußball. London understands that the German international is the club's best transfer destination.
In this case, this summarizes everything we know about the pursuit of 21-year-old Chelsea and how close an agreement can be made.
Chelsea might have signed the Ajax Ziyech sensation for next season, but you will never have too much quality, right?
If the Blues win the race for the midfielder who will have the ambition to represent Germany at the European Championship this summer, if they are not stopped because of the coronavirus pandemic, he will add to the quality of the Lampard option.
Chelsea will be able to secure Haverts' signature if he pays north of £ 90 million.
And that is an opinion held by Leverkusen assistant boss Marcel Daum, who has outlined the midfielder's qualities.
He told talkSPORT: "If you see his movement, he's very elegant, he's always calm, he has great passing ability. What a lot of people don't see, because we watch him every day, is that he's pretty fast. That's a big bonus.
He's a great player; he's scoring goals, he's great in the air and he's pretty fast.It's up to him how far he can go.According to Bayer Leverkusen boss Peter Bosz.
Boszhad told Algemeen Dagblad in March:He can only be arrested next summer. This is a transfer of 100 million euros. What should I say? More than 100 million euros!
Former Tottenham Hotspur striker Dimitar Berbatov recently compared Haverts with former Chelsea star Eden Hazard when the Bulgarian outlined the fact that the Blues have not replaced the Belgian with a player of this size.
Berbatov said to Betfair:I find it interesting to see Chelsea connected to him. They haven't really replaced Hazard because he left and it will always be difficult.
I definitely think that you have to choose young players with a lot of football. If that's the case, you have to be patient, because sometimes young players need time to adjust to physics and speed.from the Premier League.
The Daily Mail reports that Chelsea have increased interest in securing Haverz's signature and are ready to bid £ 75 million to lure him to Stamford Bridge.
It was said that despite knowing that they faced fierce competition for his signature, Chelsea tried hard to get him in the Frank Lampard team and identified him as the player they wanted.
Havertz is currently valued at £ 75 million and the blues are ready to pay for it as they try to close the gap with their Premier League rivals.
Since Hakim Ziyech has signed and moved in the right direction to secure Timo Werner's signature, adding Havertz will certainly be the icing for Chelsea this summer.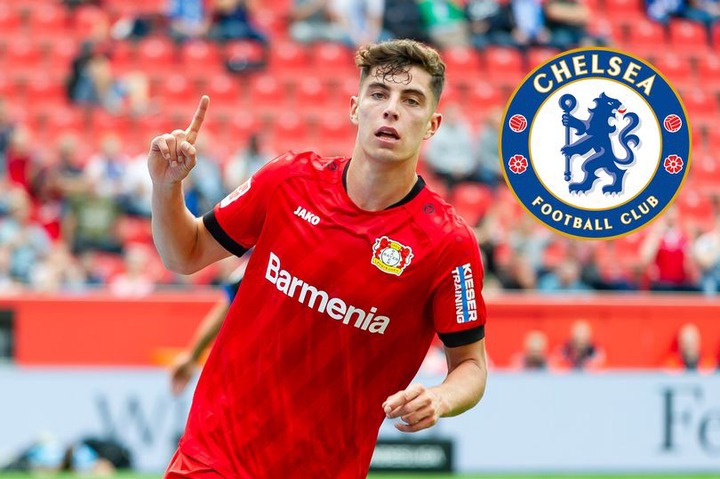 Transfer negotiations have been confirmed
Bild reported that talks between Chelsea and Leverkusen about Haverz continued.
However, the Blues are not the only moving team.Real Madrid, Barcelona, ​​Bayern Munich and Manchester United also showed interest.Even Newcastle United is mentioned.
Bayer Leverkusen boss Fernando Carro has indicated that the German team can release Havertz this summer.
In the midst of talks about bringing a lot of money to Chelsea, Carro said the player wanted to take the next step in the near future while he appeared to be advancing his game.
"Many clubs are interested in him," he told Kolner Stadt-Anzeiger (via metro).I see the desire of players to take the next step in the near future.
You have to respect that as much as the fact that it has a contract until 2022.Chelsea have started talks with Leverkusen for a deal with Havertz
Athletic announced at Express that Chelsea had begun discussions with Leverkusen to try to negotiate an agreement for Havertz before the summer business transfer window was officially opened.
Speculation about the future of Havertz has increased in recent weeks, and interest in the German international comes from Stamford Bridge.
Blues boss Lampard really wants to give his midfielder a little creativity, and Havertz will definitely do that.
According to the report, Chelsea have begun negotiations with the Bundesliga to find a deal for the £ 90 million young star.
Offers from Chelsea and Real Madrid
According to reports in Spain, Bayer Leverkusen has received two offers for Havertz.
One is an offer for 80 million euros from Real Madrid, another from Chelsea, which is said to amount to 88 million euros.
The report also claims that both clubs have offered Haverets a five-year contract, but perhaps most importantly, Germany will win more than Chelsea.
Havertz will make a decision soon
According to German publication Bild, Havertz will soon sit on the subway and talk to Bayer Leverkusen about his long-term future on July 4 after the DFB Cup final between Leverkusen and Bayern Munich.
Interest in German stars is growing every day because Chelsea and Bavaria want to sign their signatures.
Haverz is open to the idea of ​​sealing change at Chelsea, but only on condition that they secure Champions League football for the following season.
And the 21-year-old is happy to cancel his future plans after the end of the Leverkusen season after clashes with Bayern just over a week later.
We hope that Leverkusen can maintain Haverts' signature, but they may face a difficult battle if they get a big bid.
Chelsea can land at Haverts at an affordable price
The Bundesliga season ends on Saturday afternoon and Bayer Leverkusen ends the season with a 1-0 home win over Mainz. Kevin Woland scored the only goal in just two minutes.
Although Leverkusen ended the season with three points, he was unable to secure football in the Champions League with two points because of Borussia Mönchengladbach's victory over Hertha Berlin.
This means that Leverkusen are now reportedly ready to release the paid midfielder closer to £ 70 million, as opposed to the £ 90 million they will charge if they secure a fourth final. .
This is good news for Chelsea, because it goes without saying that they are happy to spend around £ 70 million to lure him to Stamford Bridge.
After defeating Mainz on Saturday, Leverkusen boss Peter Boss released an update about Haverz's future.
He said, "I feel he didn't really think about the broadcast.
I certainly don't have the impression that this will be his last game for the club. He still has a contract with us and I have to assume that he will be with us next season too.
This includes the German cup final next month and the next European League match against Rangers in August.Of course, everything depends on nothing that happened before.
According to the Express report, Chelsea are open to finding new ways to fund the move planned by Haverz this summer.
Lampard wanted to add talented youth to his ranks, but as mentioned above, the deal would not be cheap.
With this in mind, however, it was claimed that the blues would consider the idea of ​​possibly selling six players to fund an all-round agreement.
Chelsea must try to bring down Marcos Alonso, Emerson Palmieri, Michi Batshuai, Tiemu Bakayoko, Kennedy and Danny Drinkwater to fund the deal.
According to the picture of the German outlet, Chelsea Bayer Leverkusen has not yet made an offer, but representative Kai Haverz is aware of the blues interest.
Meanwhile Guardian said Havertz did not want to wait another year before moving.
And the midfielder found the changes in London "interesting".
Havertz asked Leverkusen to sell
According to the new picture report, Kai Haverz asked Bayer Leverkusen for his release this summer.
Chelsea is believed to be one of two clubs actively trying to recruit the young man with the other Real Madrid.
The Blues are ready to pay Leverkusen prices for Kai Havertz, but will agree to divide him into installments.
Key two Chelsea players
Havertz's international teammates, Antonio Rüdiger and Timo Werner, are the two main reasons for Havertz's interest in moving to Chelsea this summer, according to the Telegraph.
Werner ended the transfer in early summer. Chelsea want to re-introduce Havertz for the third time.
However, the report claims that the biggest stumbling block for Chelsea will be the cost, with Leverkusen asking for a price of the order of £ 90 million.
The Half Haverz star told representatives that, according to Italian journalist Fabrizio Romano, he wanted to "seal" the transition to "Stamford Bridge" through the summer transfer window.
The German international has previously expressed his desire to play in the Premier League and now wants to realize this dream by sealing steps at Stamford Bridge.
Romano told Havertz officials that he would leave Leverkusen if an "important offer" came within the next week.
It was also reported that Werner could play an important role in influencing the decisions of his international teammates.
Chelsea defender Antonio Rüdiger has been in contact with Haverz for several weeks, trying to convince his international team-mates to join the blues.
Rüdiger previously admitted that he wanted to see Haverz at Stamford Bridge.
The German midfielder is closely linked with a move to Chelsea this summer, but is estimated to cost around £ 100 million.
Chelsea are ready to comply with the release clause.According to a report by the Post, Chelsea are the only club ready to comply with the £ 90 million release clause in the Havertz contract at Leverkusen.
Chelsea are believed to be involved in battles with Real Madrid and Bayern Munich to get the signature of the highly ranked 21-year-old.
Madrid intends to bring Havertz to the Spanish capital, but does not want to pay a fee that will be enough to make a deal while Chelsea does, which puts them at the forefront of the queue to finalize the deal.
Head coach Lampard spoke to the media on Friday afternoon before the Blues 'trip to Sheffield United and was asked what the latest developments were related to the Blues' desire to sign Havertz.
As expected, Lampard refused to attract attention and linked the German international to move to Stamford Bridge.
Lampard said, "Unfortunately, this is another answer from me that I don't want to expand on this at the moment.
My focus is entirely on the game, so I don't want to give you anything but for the summer, my focus must be here and now.
According to newsmen, the only reason Chelsea is interested in Havertz is concern over Callum Hudson-Odoi's progress.
The teenager fared badly with injury at Stamford Bridge this season, which stopped his development.
Bayern Munich had previously shown interest in the Chelsea star, but Blues officials feared that the injury might be too big to return.
Havertz openly admitted that he wanted to play in the Champions League in the past.
And Chelsea's defeat to Sheffield United can really overcome the attempt to close the deal this summer.
The Blues are third in the Premier League, but with one game in hand, both Manchester United and Leicester City can get past them to cut them out of the top four.
Havertz told Sky Germany earlier this year: "Of course there is a lot of speculation at the moment. This is normal. Leverkusen is currently my main focus and I am focused on them. He will find a solution at the end of the season."
"Personally, I have always wanted to play in the Champions League. That has been my goal since my first year here and that is generally a goal for every player in the Bundesliga. Nevertheless, I thank Leverkusen, so I don't want to confuse anything. . " .
Chelsea are ready to sell left back Emerson Palmieri, midfielder Jorginho and Tiemoue Bakayoko to fund an agreement for the German international.
According to a report by renowned sports journalist Nicolo Schira about Chelsea, Chelsea are ready to make Havertz a 70 million euro offer that can be financed by lowering the trio.
Jorginho wants to sign back to Italy to contact Maurizio Sari at Juventus. This could help in determining Chelsea's chance to sign Havertz.
Havertz prepares to close the Champions League transfer without guarantee
According to a BBC Sport report, star from Leverkusen Havertz will be happy to close the transfer to Chelsea without the blues guaranteeing football for the Champions League next season.
In recent weeks, it was reported that the move of the German international to Stamford Bridge will depend on whether Chelsea qualify for the 2020/21 Champions League.
However, it is reported that Chelsea will not lose their plans to recruit Haupers if they do not make the top four in the Premier League this season.
Of course, Haverz would rather join a club that can offer him football in the Champions League, but he won't break the agreement if he can't
Chelsea's 1-0 win over Norwich can significantly increase the Blues' hopes of landing Haverz this summer.
Three points bring the blues to the driver's place in the race for the last two places in the Champions League before the last three matches of the season.
Chelsea are four points ahead of Leicester and Manchester United before they both play this weekend.
Winning a soccer ball in the Champions League will make it easier for Havertz to float both financially and in terms of player confidence.
Chelsea again used the services of lawyer Michael Becker, the men who sealed Timo Werner's transfer, to get a deal with Havertz.
According to German football expert Christian Folk, former agent Michael Ballack was involved in the deal, which could be a boon for Chelsea.
"When Werner came to England, Ballack's agent, who also helped Ballack move to Chelsea, was involved in the deal," Folk said in the Football Ranks podcast.
He has a job in the [Haverz] agreement and if you have such a connection to Germany and many people sit at the table ...
"I think some people in the background can push the deal a little further."
Conditions for Leverkusen transfer
Leverkusen is ready to accept payments for Havertz by installments.
That's according to BIld reporter Christian Folk, who has released an update on transferring large amounts of money.
Falk has confirmed that Leverkusen will not deviate from Havertz's assessment because Chelsea must pay around £ 90 million to sign the superstar forward.
However, in its update, Folk also acknowledged that Leverkusen was "open to adding bonuses" to the deal, indicating that Chelsea could get away with paying lower fees early.
The danger clause can help fund an agreement with Havertz
Eden Hazard can help his former club make a deal for Kai Havertz.That's because Chelsea were at the start after Real Madrid won their 34th La Liga title Thursday night with a 2-1 win over Villarreal.
Costs can reportedly reach £ 18 million, which will help fund summer transfers to Havertz, which reportedly cost around £ 90 million.
Kai Havertz from Bayer Leverkusen is still connected with a summer move to Stamford Bridge
It is likely that the arrival of the German international will not be cheap, and Chelsea will have to help fund the bills by winning several players who are already in West London.
While some of the current Lampard first-team squad, such as Michi Batshuai and Emerson Palmieri, might be deployed in the coming months, here are some players who are forgotten by the blues.
Lampard answered
Chelsea coach Frank Lampard responded to the link to Haverec and refused to rule out further additions during the summer transfer window.
The Blues have included Hakim Ziyech and Timo Werner in their squad, but the Chelsea boss has not ruled out spending more money this summer.
"We'll see, I can't answer the ones we haven't visited," Lampard said.We must concentrate on what lies ahead.I don't want to compare it to other summers or not.We will see how I feel and feel like a club.
When teams need to be strengthened or requirements have to change when that happens and we take big steps, but we don't know at this time.
Havertz wants to close the transfer deal
According to Express, Havertz was "interested" in moving to Chelsea this summer.
Germany is of course very connected with the move to Stamford Bridge in the past few weeks and now wants to take this step regardless of Madrid's real interest.
Dean Jones, transfer reporter for Bleacher Report, said in talkChelsea how passionate Haverts was to seal the move to Stamford Bridge.
He said: "He was interested, actually he was very interested.
He really wanted to try and Leverkusen was quite surprised at how focused he was in finding a new club.
"He certainly wants football in the Champions League, so we have to wait until this situation is resolved before we know more."
"If he joins, I'm not sure what the future of Hudson-Odoy will look like at Chelsea.
Chelsea will sign the sensation of Havertz midfielder at Leverkusen, a report from The Athletic.
The Blues have been involved in their efforts to sign the German international for several weeks, but it looks like they will find a man.
The Blues are said to have accelerated the process of getting a deal after Leverkusen's defeat against Bayern Munich in the final DFB Cup final.
Athletic reports that Chelsea Leverkusen will pay around € 80 million after the extra, and the initial cost is likely to be € 65 million or € 70 million.
Content created and supplied by: pecuilar2 (via Opera News )
Opera News is a free to use platform and the views and opinions expressed herein are solely those of the author and do not represent, reflect or express the views of Opera News. Any/all written content and images displayed are provided by the blogger/author, appear herein as submitted by the blogger/author and are unedited by Opera News. Opera News does not consent to nor does it condone the posting of any content that violates the rights (including the copyrights) of any third party, nor content that may malign, inter alia, any religion, ethnic group, organization, gender, company, or individual. Opera News furthermore does not condone the use of our platform for the purposes encouraging/endorsing hate speech, violation of human rights and/or utterances of a defamatory nature. If the content contained herein violates any of your rights, including those of copyright, and/or violates any the above mentioned factors, you are requested to immediately notify us using via the following email address operanews-external(at)opera.com and/or report the article using the available reporting functionality built into our Platform See More