Pep Guardiola is a 50 year old Spanish football manager and former footballer, he is currently the manager of English Premier League club Manchester City. He is considered by pundits as one of the greatest and tactical managers of football and has won titles in La Liga ( with Barcelona), the Bundesliga (with Bayern Munich) the English Premier League ( with Manchester city).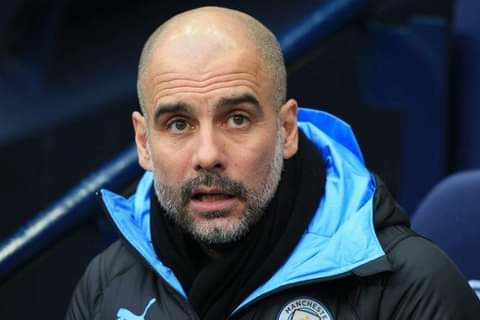 In 2018, one of the greatest African players he's coached Yaya Toure revealed what actually happened between them to France Football in an interview.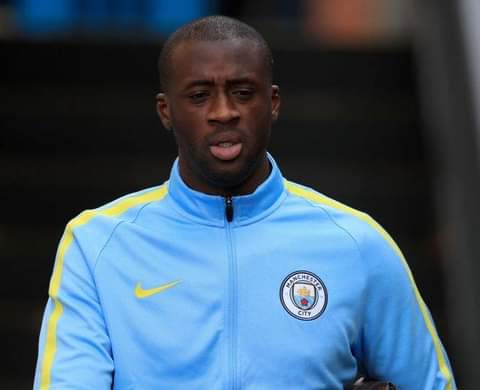 The Ivory Coast International, was signed by Barcelona for $12m in 2008 and seemed to be enjoying life at the Catalonia capital until Pep Guardiola was appointed. The Spaniard preferred to play a young Sergio Busquet in midfield ahead of Toure.
Despite proving his worth by playing as a Center back in a Ucl final game in 2009 (vs Manchester United), Pep Guardiola still doesn't considered him good enough for his team. This prompted Yaya Toure to join Manchester city in 2010 after just 18 games under Pep.
Things were going well for him at Manchester as they even won the Premier league title until Pep Guardiola was appointed by Manchester city in 2016.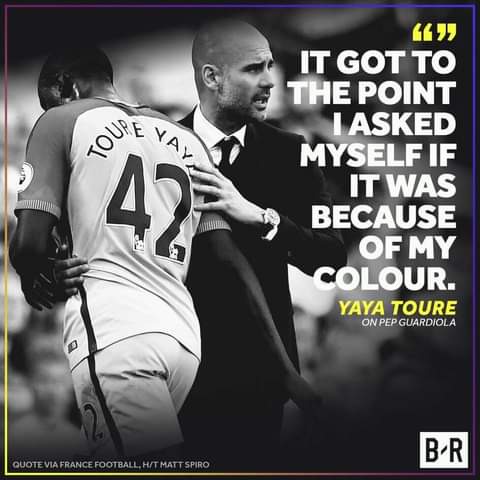 At first, Pep Guardiola wanted him to stay and train the youngsters until the Spaniard suddenly dropped him from the Ucl squad claiming Yaya Toure was 'overweight'. This disrespect made Yaya Toure leave Manchester city after just 48 games in 2 seasons.
With the way Guardiola had problems with Wilfred Bony, Samuel Etoo and Yaya Toure, is he being racist???
Content created and supplied by: Mhiz_Rosy (via Opera News )