City's clean sheets come from teamwork and effort not solely from Ruben Dias' ability. One on one comparison, Thiago Silva is clear but Chelsea have less clean sheets. Not taking anything away from an amazing defender but he's only second after Thiago Silva in the league.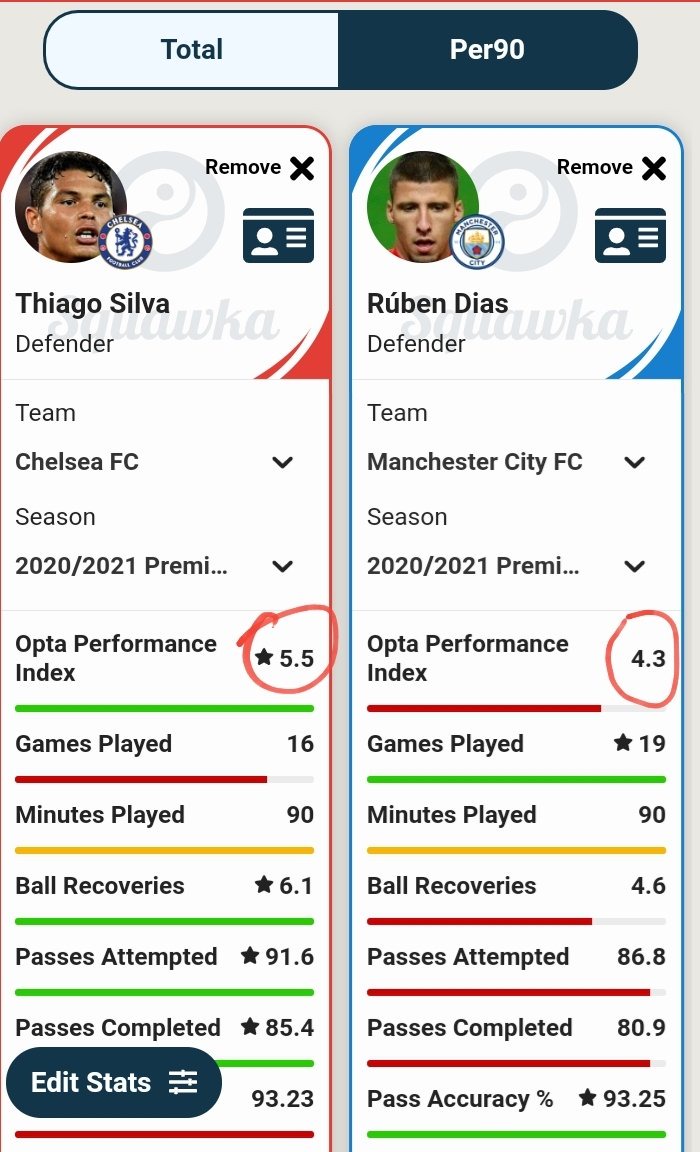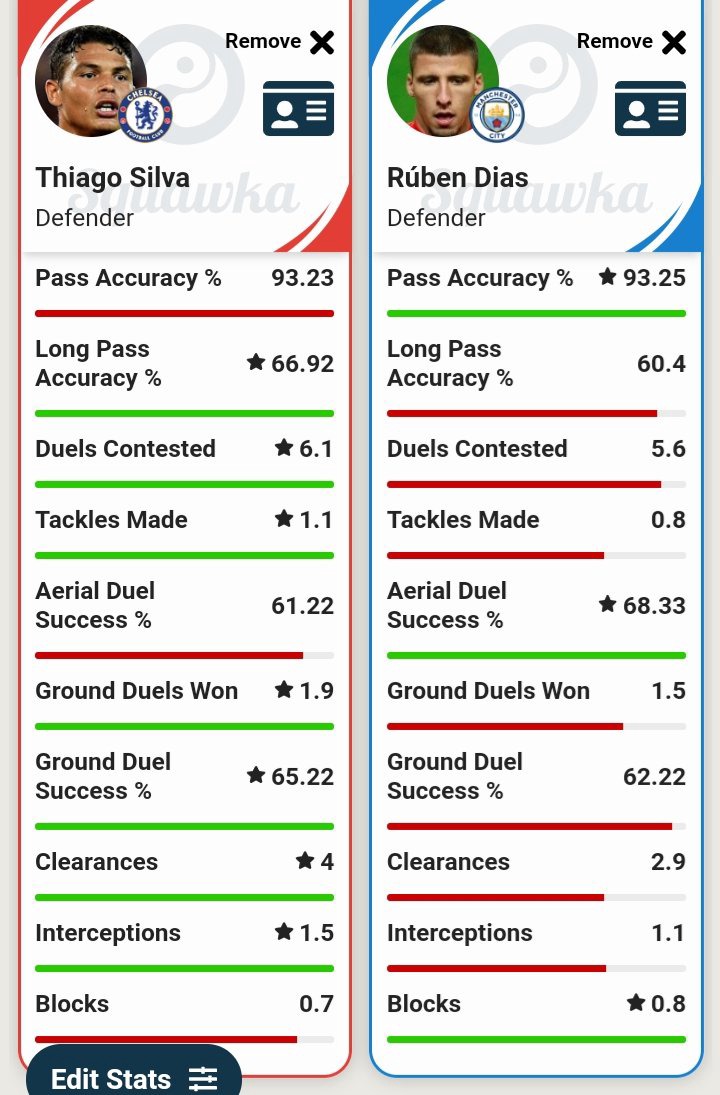 Everyone thinks Dias is having a better season because Man City are doing better than Chelsea in the league when in reality Silva is playing better individually. Silva barely puts a foot wrong. He had a bad debut and since then one iffy game. Dias is protected by having an actual defensive structure at City. Silva's been let down by a lack of one.
Though, it's easier to have better individual stats in a worse team. Silva is a good CB and exactly what Chelsea need. But the way Man leave their back 3 isolated wouldn't work with Silva at the top of it. He's a less aggressive CB, slightly worse on the ball than Dias, shorter, and slower.
Content created and supplied by: Zyinrb (via Opera News )