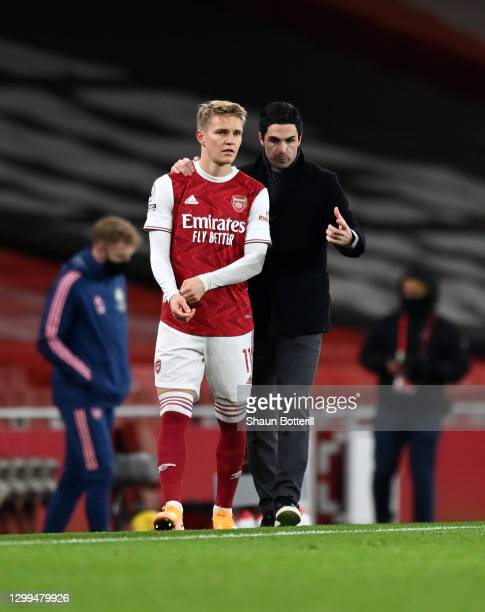 Arsenal icon Paul Marson has identified two main factors that have prematurely subjected Arsenal's season to a fruitless end.
Arsenal have suffered back to back this season and there is still more possibilities that they will still be stranded before the league campaign comes to a closure in August. With Partey and Tierney falling back to injury after three matches, Arsenal may not have good options to run the remaining this.
Well, Arsenal issue is more deeper than we can write because it is not just the players alone but the coach as well. For this season, there are many factors that have recked Mikel Arteta's men but the high points of them are what former Arsenal man Paul Marson is concerned about.
According to Marson, Arteta has been battling to organize his team by getting rid of players who are on high wages and players who are not playing.
According to him, Arsenal are still undergoing transition. He also noted that Arteta should be preparing for next season because this season is over.
"I don't like the word but Arsenal are in transition," Merson said. "I don't like it because if it doesn't go well, then what? I thought when Mikel Arteta first came in, he did well to get the people he didn't want out of the club. People who were on big wages and who weren't playing, but now he has got to be planning for next season.
Arsenal are currently in the 10th position after losing to Wolves and Villa consecutively.
Content created and supplied by: Alex7282 (via Opera News )