Talented footballers are rare to find and when they are found they are not easy to let go, it's almost impossible for them to be sold out or bought due to their inborn traits and talents.
These players are usually scouted at an early age and most times graduate from the clubs academy into the senior team. Players like Messi, Ansu Fati, Bukayo Saka just to mention a few are examples of such players.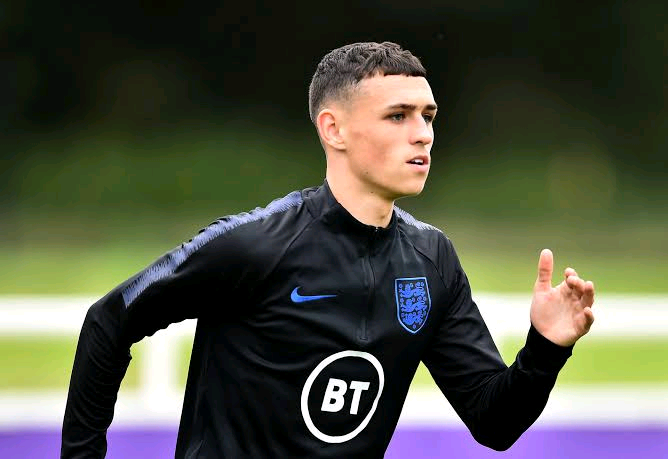 Manchester City sit at the top of the EPL table ahead of fellow Manchester club with 7 points . The team has continued to show possibilities of lifting the title once again with young players showing their potential.
Pep Guardiola has taken note of one of his youngsters who has tagged the most talented player he has ever seen as a player and as a coach. He went on to state that the youngster has everything to become the best.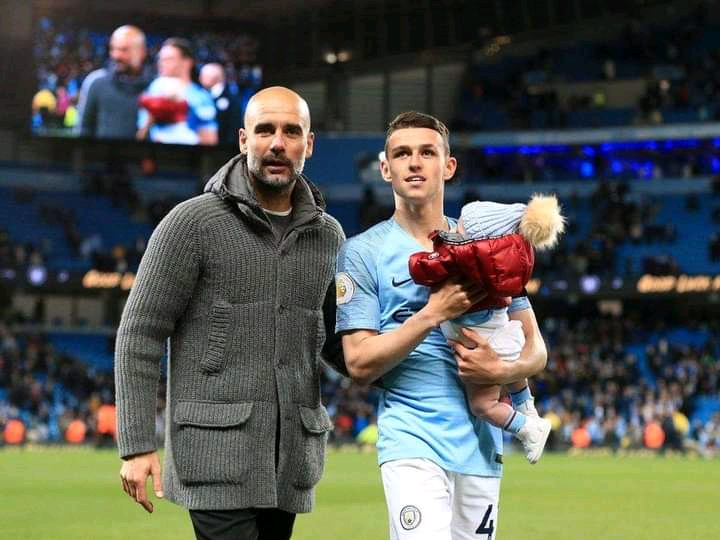 One of the most surprising statements made by the Spanish coach was regarding the sale of the player. He said the player is the only player he wouldn't sell. Not even for €500M. Phil is not going anywhere as Phil is City.
Phil Foden is an English professional footballer who plays as a midfielder for Premier League club Manchester City and the England national team. He is just 20 years old and would be 21 on the 28th of May 2021.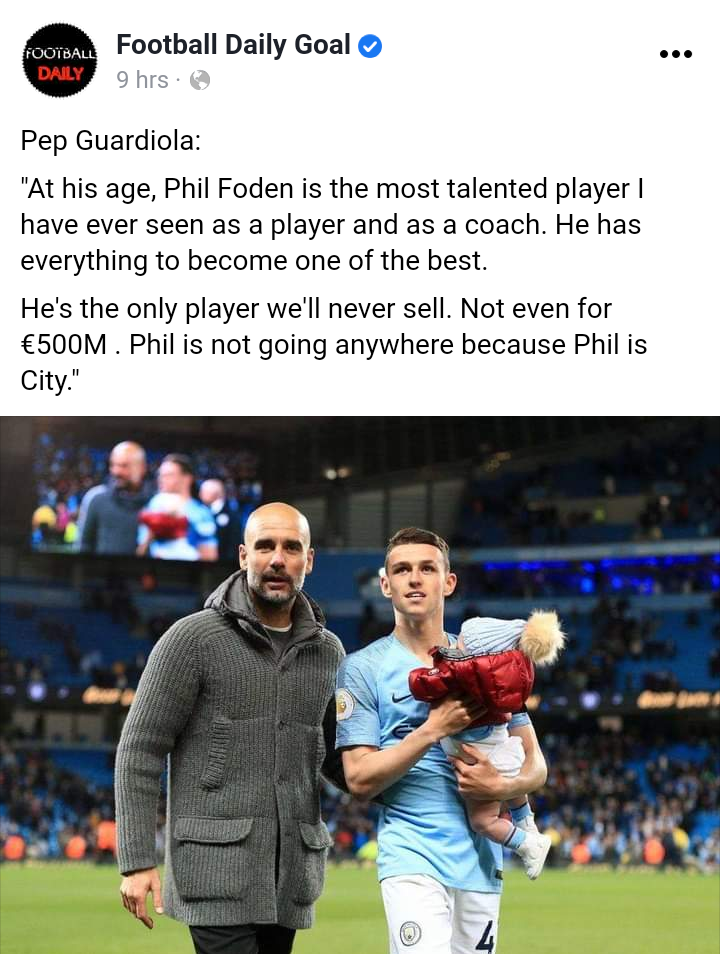 With the performance the youngster has put up for the citizens, Pep Guardiola has ranked him above players like Messi, Ansu Fati, Erling Haaland and so on who are also exception
Content created and supplied by: Gblizz (via Opera News )