In this article we will be looking forward to see Bayern Munich and Bourssia Dortmund Combined Xi.
Let see which player that make up the team.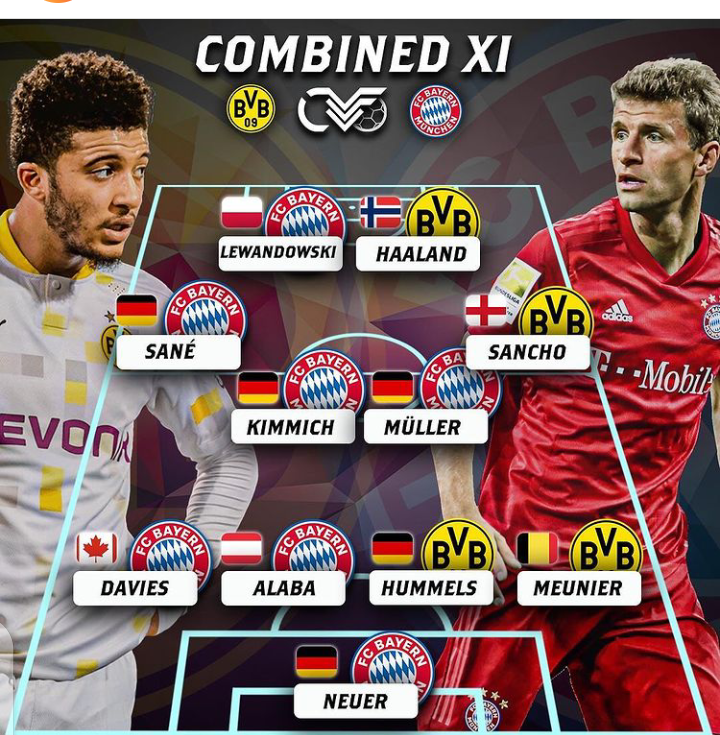 Keeper
Neuer is the best keeper between the two of them, he is one of the best keeper that make things happen over the decade and he is still performing in the highest order.
Defenders
Davies, Alaba, Hummel and Meunier are the best selected Defenders that will occupy each slot for each Position they are all great talent and deserved to be in the combined Xi.
Midfielder
Sane, Kimmich, Muller and Sancho are the best Midfielder that will make things happen for the team, they are all great players and deserved the slot..
Strikers
Lewandoski and Haaland are the selected strikers for the combined Xi, they are all great and will surely make thing happen next Saturday when they face each other.
How do you rate this lineup
Content created and supplied by: Doncally2kk (via Opera News )