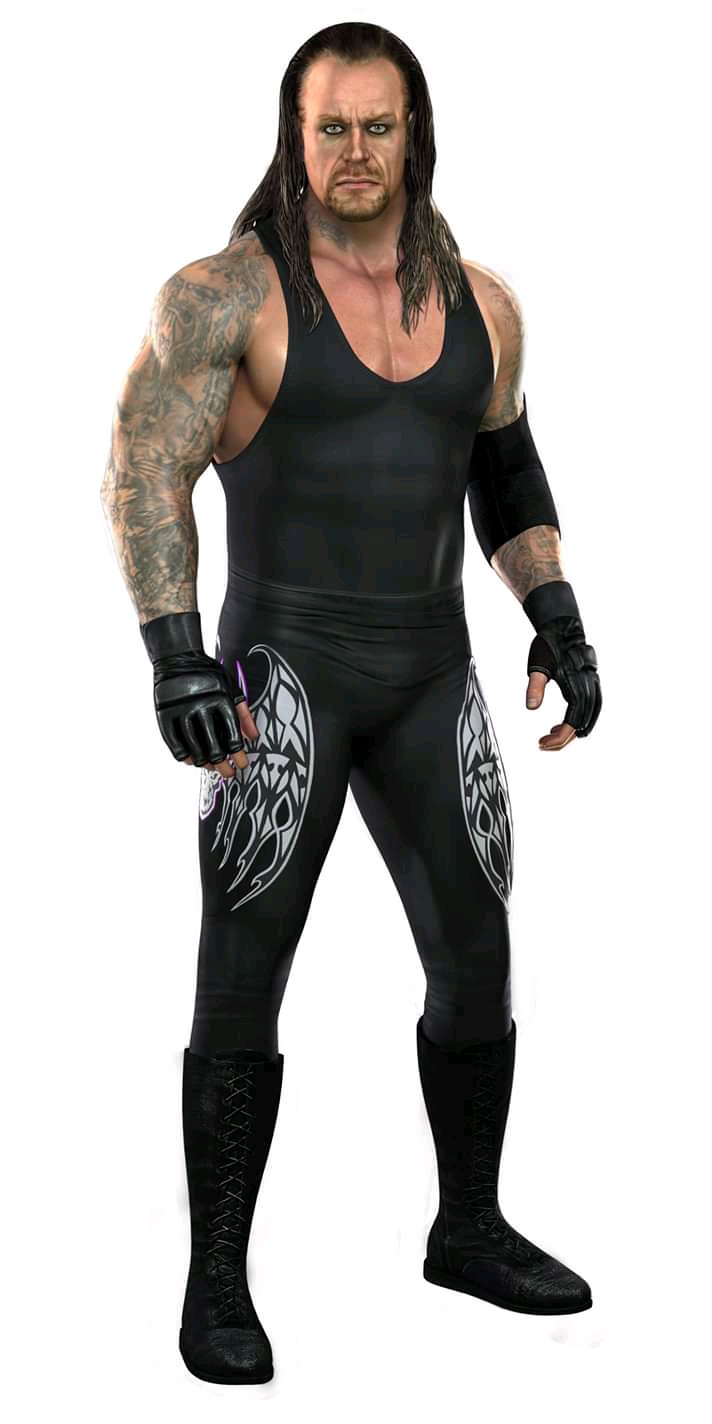 The Undertaker has been a main event star in WWE, for nearly 30 years now. He debuted at Survivor Series 1990 and has been a mainstay ever since then.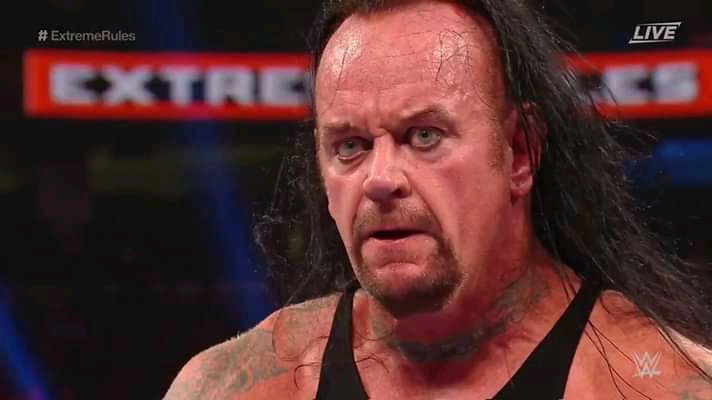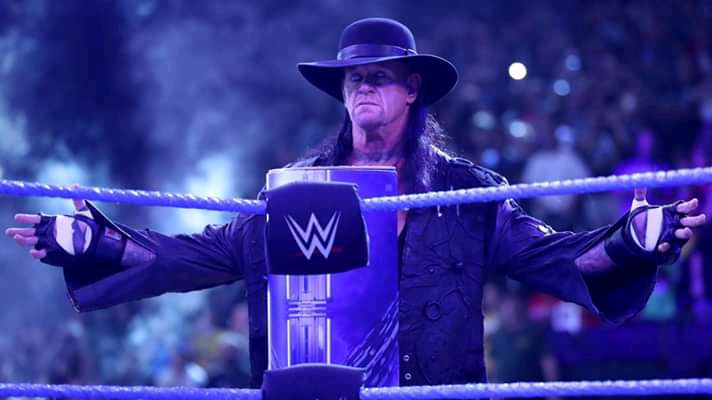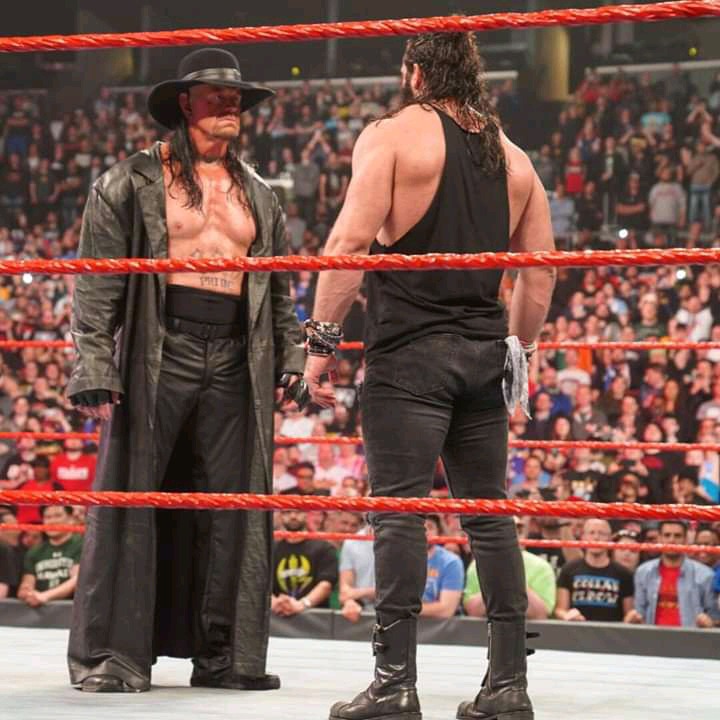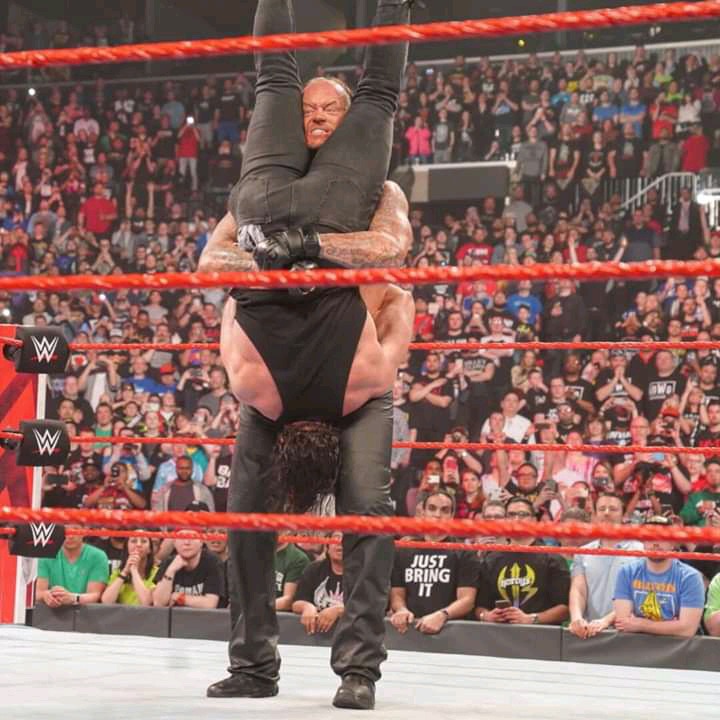 He was a full-time star for 20 years until he became a part-timer in 2010. After that though, despite being over 40 years old, he has had some of the best WrestleMania matches in history. In fact, when most people think of WrestleMania, the first person that comes to mind is The Undertaker.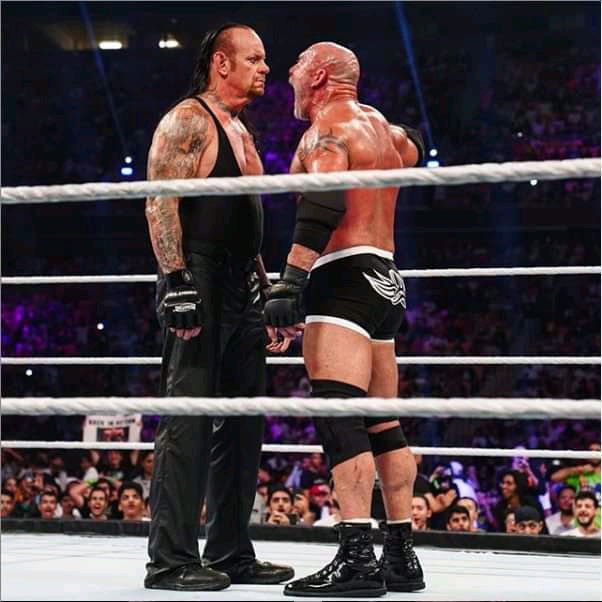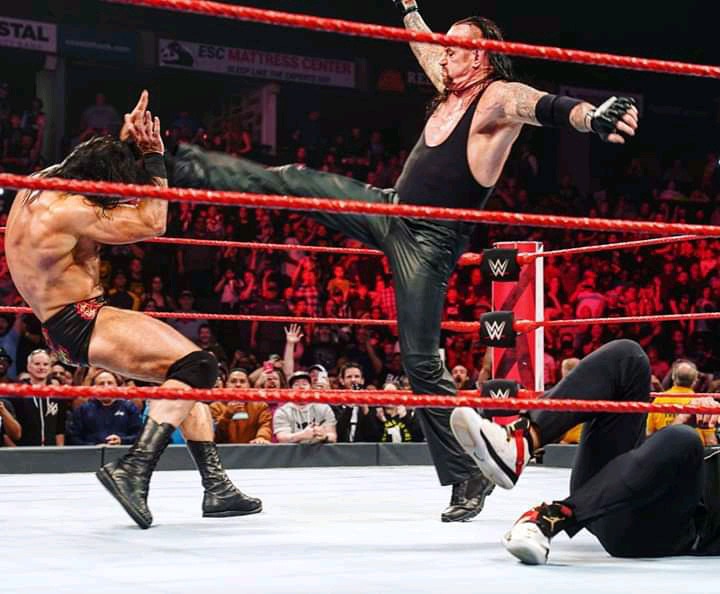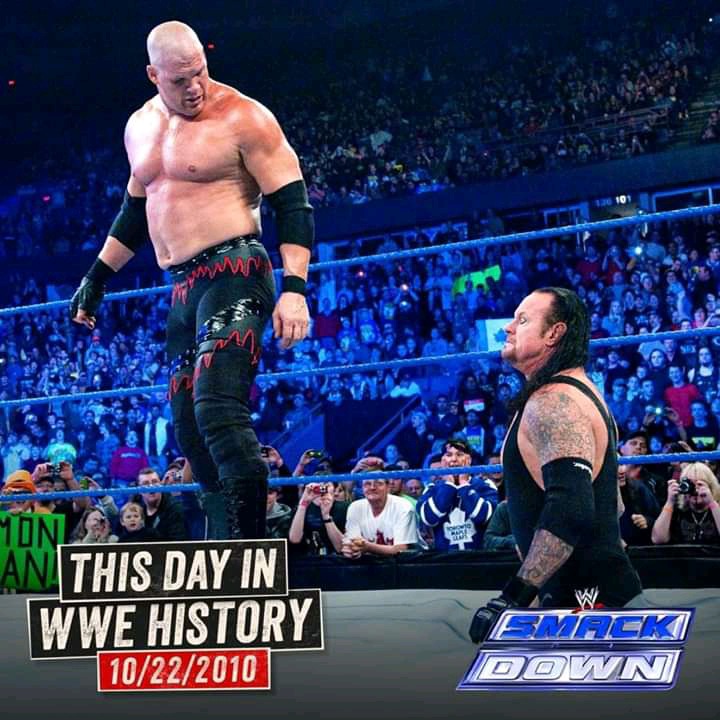 Even last year, in 2019, 10 years after he went part-time, he is still wrestling. His most recent match was in July at Extreme Rules where he teamed with Roman Reigns to face Shane McMahon and Drew McIntyre.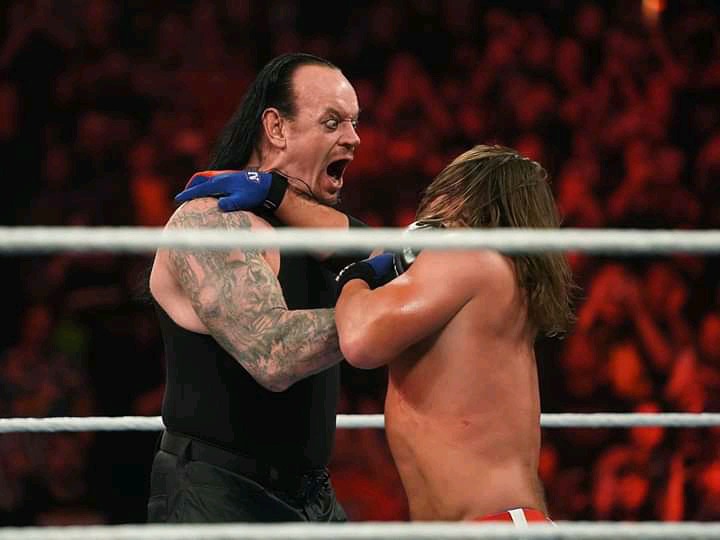 Undertaker has been protected for his entire career, so having one win over him is a huge accomplishment.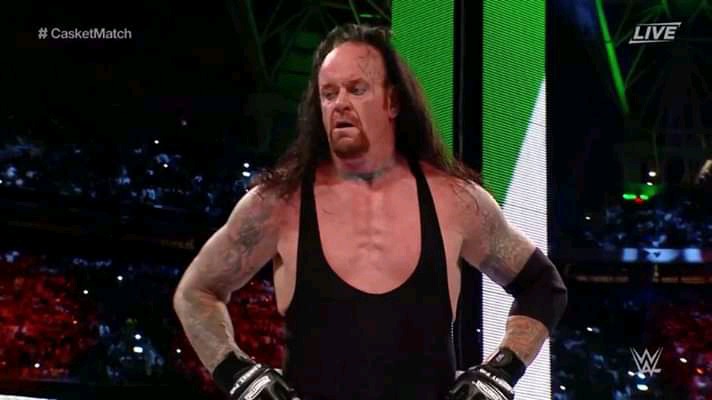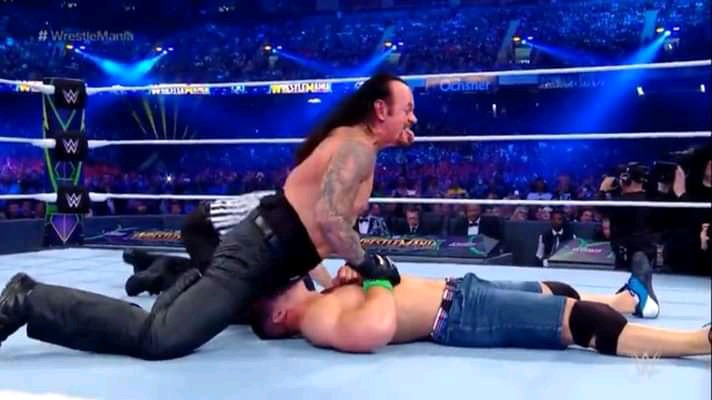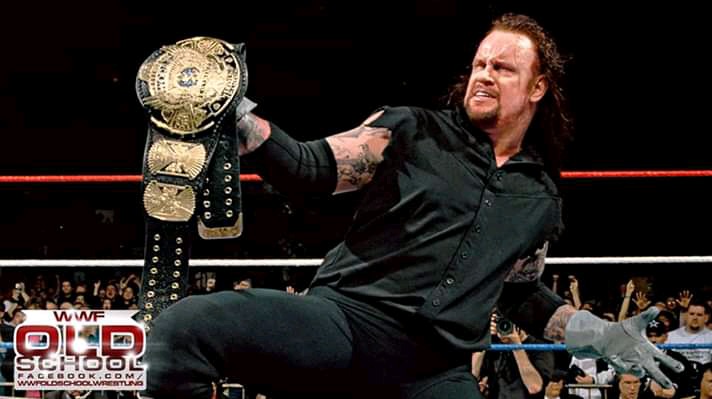 Here are 5 Superstars who defeated The Undertaker in wrestling singles matches:
1. Vladimir Kozlov (SmackDown 2008)
Oleg Aleksandrovich Prudius, born April 27, 1979, better known by his ring name Vladimir Kozlov, is a Ukrainian-American actor, martial artist, film producer and former professional wrestler.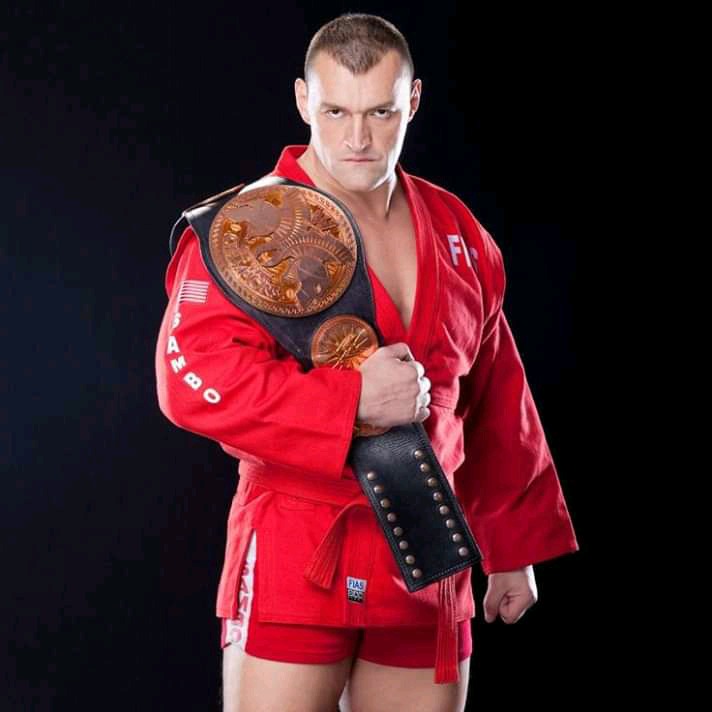 According to some sources, he was born either in a family of a military officer in Tashkent, Uzbekistan, former USSR, or in a family of Soviet diplomats in the former Yugoslavia, or in a family of workers in Kiev, Ukraine, former USSR. His official bio, though, quotes Ukraine as his country of origin.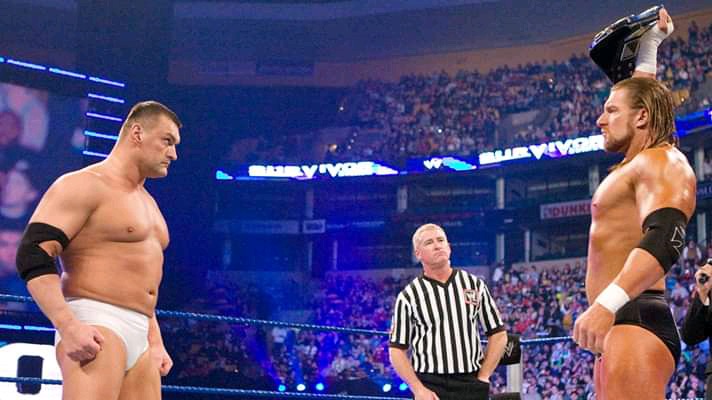 He can boast of many achievements, holding the 2005 title of the USA Open Heavyweight Sambo Champion, a United States Kick-Boxing Association (USKBA) International Heavyweight Grappling Champion, and an Ohio Valley Wrestling Heavyweight Champion. He is trained in multiple serious combat systems: freestyle wrestling, sambo, kickboxing, judo, and mixed martial arts.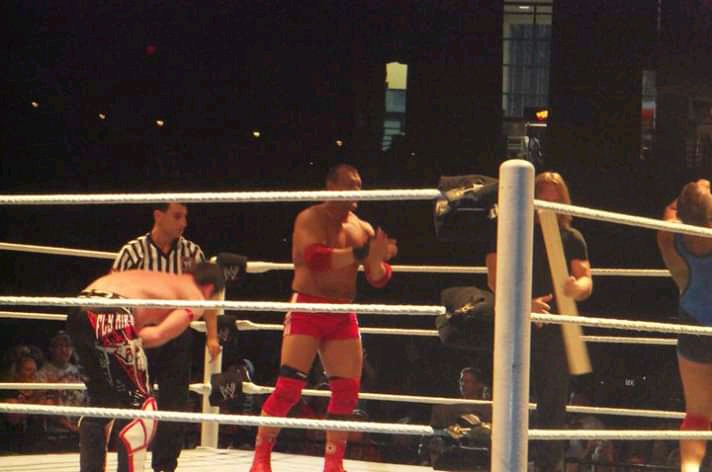 Oleg also played American football for the Ukrainian National Team, and later, after coming to the United States in the mid-1990s - for the Santa Barbara City College team. He became a U.S. naturalized citizen in 2009, during a ceremony in which more than 400 future Americans took their Oath of Allegiance. When competing for WWE, he won the Tag Team Championship once with Santino Marella. His career in wrestling spans for more than a decade, with performances in several leagues, including international. Prudius also has a career of a screen actor, notably having a small role in Spike Lee's 25th Hour, and a walk-on role in the second season of the HBO hit series The Wire. Prudius also had a role in Grindhouse, where he was credited under his real name and as his WWE persona.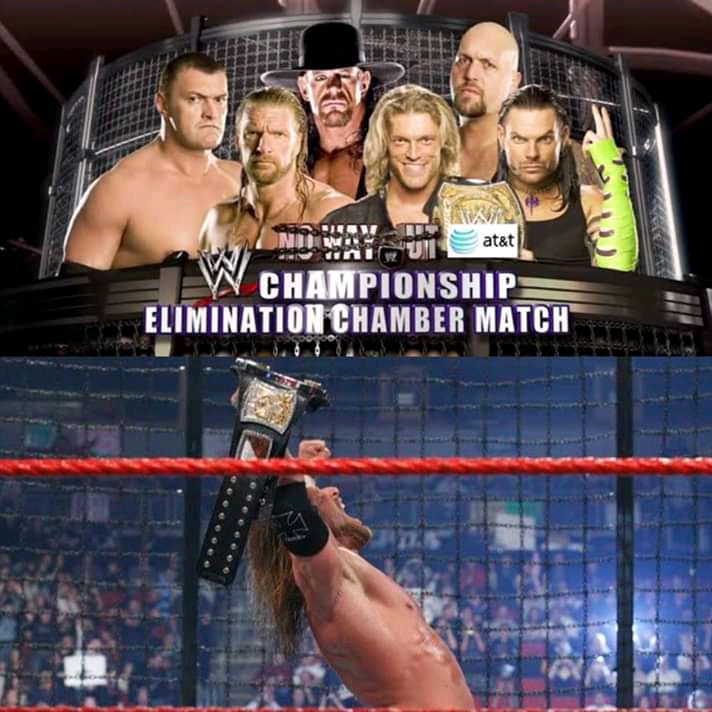 On the April 4, 2008 episode of SmackDown, Kozlov made his official WWE debut as a villain, with the unique quirk of having no entrance music and no TitanTron video – his "entrance" consisted of complete darkness except for a solitary spotlight following him to the ring. He defeated Matt Bentley in his first match, and over the following weeks, Kozlov would go on to easily win several matches, first against local talent and then established names including Colin Delaney, Funaki, Nunzio, Shannon Moore, Jimmy Wang Yang, Jamie Noble, and Domino. On the July 11, 2008 episode of SmackDown, Kozlov debuted an entrance theme and TitanTron video as he defeated Stevie Richards. In the following weeks, as Kozlov continued to easily win matches, he began demanding "better competition". On the September 12, 2008 episode of SmackDown, he started to seek that competition, attacking Jeff Hardy. Over the following weeks, Kozlov would continue attacking both Hardy and the WWE Champion Triple H, eventually starting a loose feud between the three of them over the WWE Championship. On the November 7 episode of SmackDown, Kozlov earned a match against Triple H for the WWE Title at Survivor Series after defeating The Undertaker by disqualification after he was attacked by Jeff Hardy. The match was originally intended to include Kozlov, Jeff Hardy, and Triple H, although Hardy was removed due to a storyline injury. The result of this was the addition of Edge to the match while it was in progress, and ultimately Edge would go on to pin Triple H and win the title.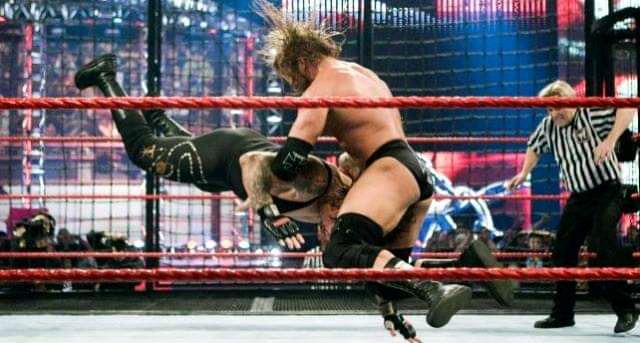 2. Roman Reigns (WrestleMania 33)
Roman Reigns is one of the most renowned wrestlers in the USA, the 2015 Royal Rumble winner. He began his sports career in American football but did not succeed. However, as a wrestler, he came off with flying colors from the very beginning.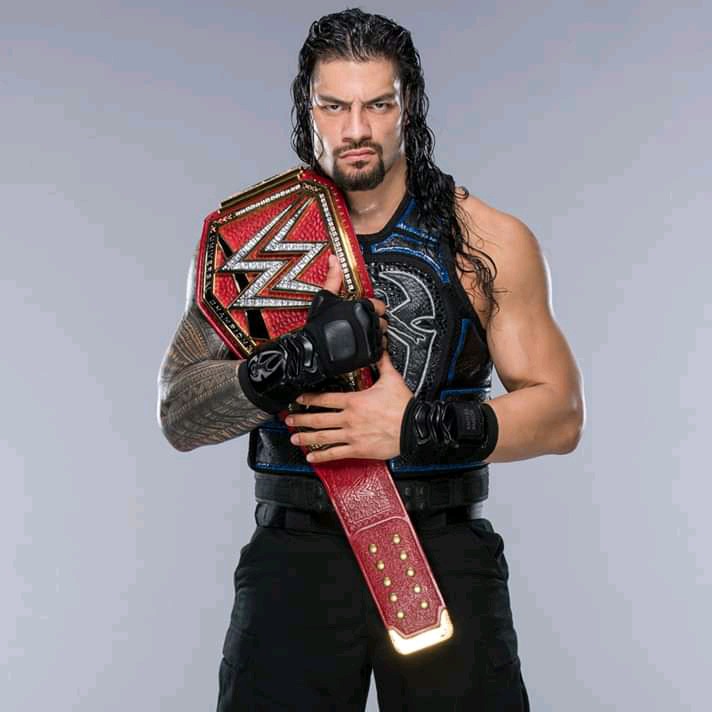 Leati Joseph "Joe" Anoaʻi is the real name of the athlete who was born in Pensacola, Florida, on May 25, 1985. He has mixed ancestry. His mother is Italian and his father, Sika Anoaʻi, is a Samoan professional wrestler.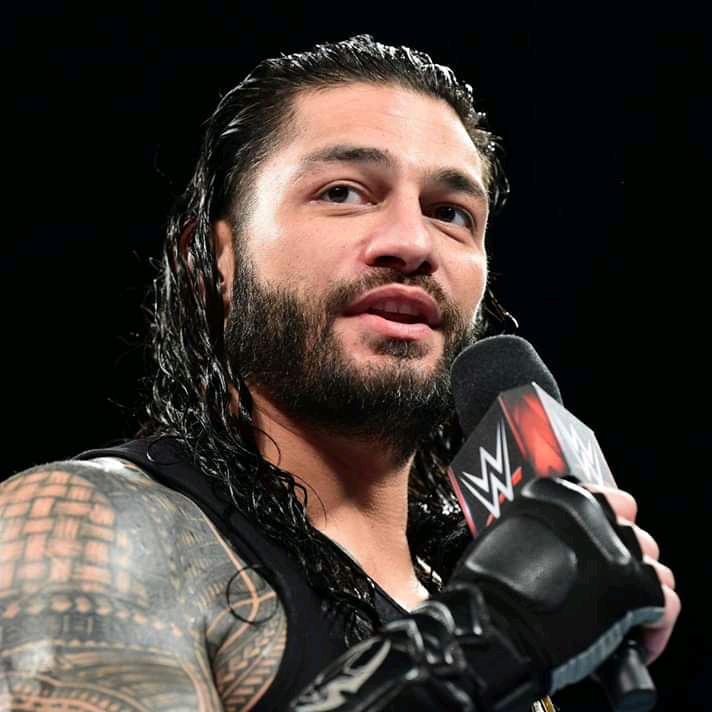 The family had two children, and brother Matthew also chose a career in martial arts. Besides, Joe is a relative of such famous athletes as The Tonga Kid, Rikishi and Umaga. Since childhood, the boy has wrestled and played American football. Outstanding results helped him enroll in the Georgia Institute of Technology, where he was also a member of the football team.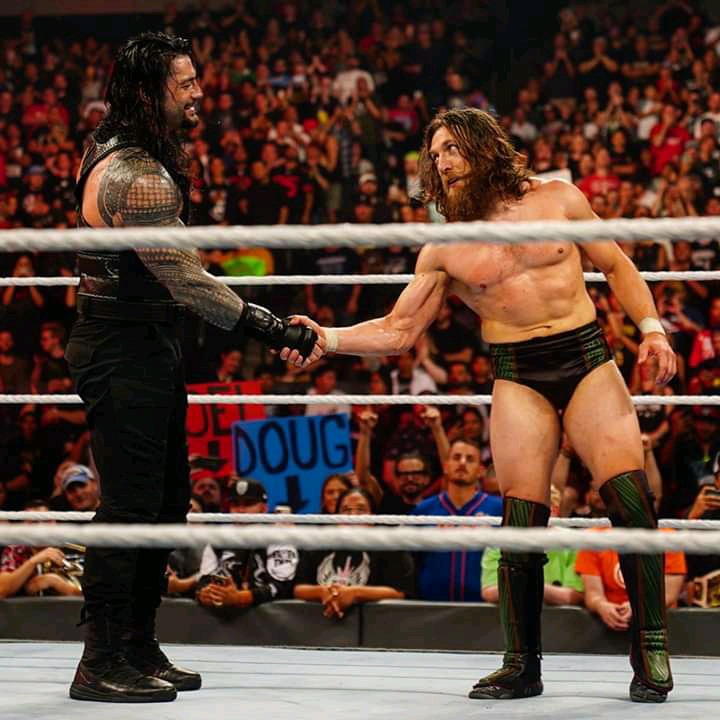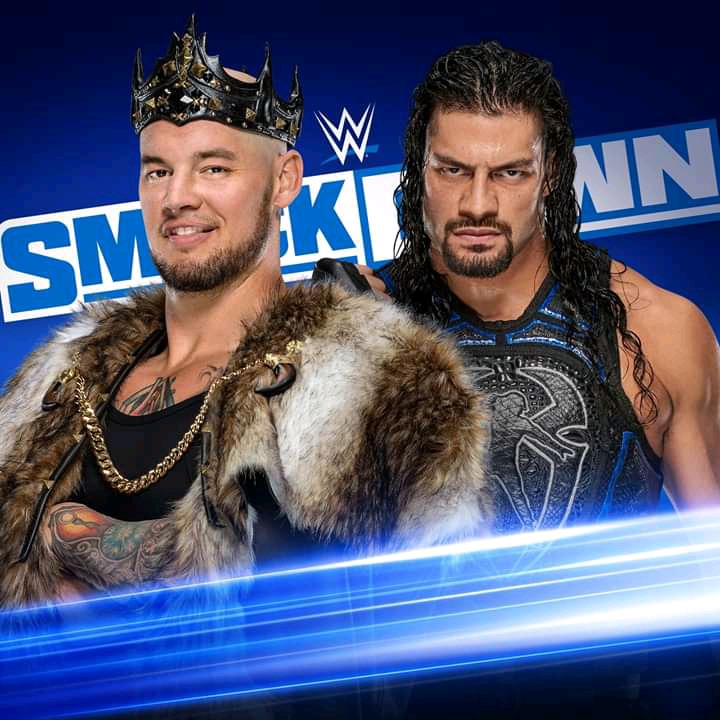 After graduation from the Institute, Anoaʻi went in for professional sports. Joe took part in the matches of 2 teams of the National League but went undrafted, and later, he played for the Edmonton Eskimos for one season and decided to change football to wrestling. In 2010, Joseph was offered a contract with WWE. He transferred from the developmental territory Florida Championship Wrestling to The Shield and began to perform using the ring name Roman Leakee. In September of the same year, the fighter debuted in a loss to Richie Steamboat. It was followed by two more losses before he gained revenge over Fahd Rakman. The rival was an experienced fighter, but the young wrestler had already suffered defeats and was not going to lose again.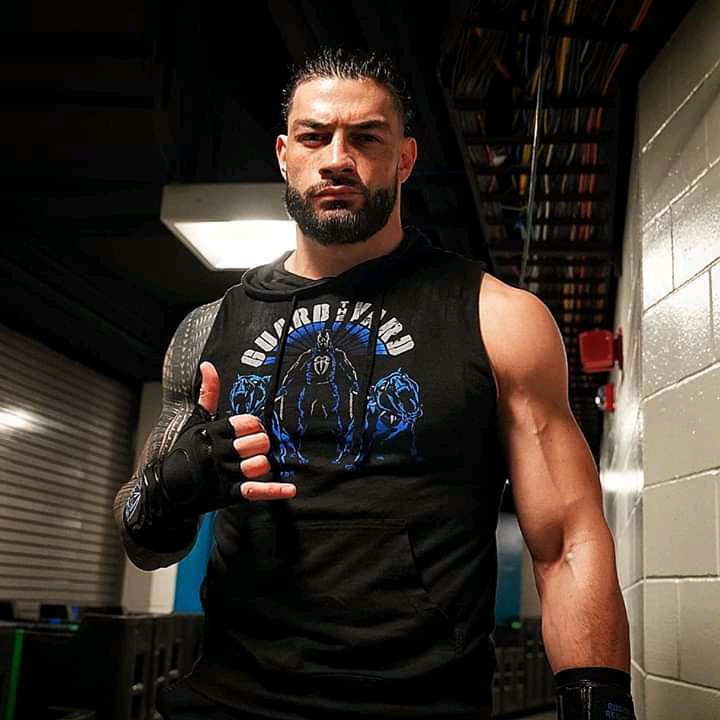 At first, Roman participated only in tag team matches, and in 2012 he could fight in a single competition. The 2011 Grand Royal ended with a loss. Although Leakee teamed with strong Donny Marlow and they showed a good performance, the fighters could not win because of the lack of experience. After the defeat, their team fell apart. In February, the athlete defeated Dean Ambrose and Seth Rollins in a triple threat match to become the contender to the FCW Florida Heavyweight Championship but lost in the next fight. However, he came close to winning, which was a great achievement for the fighter with a brief experience.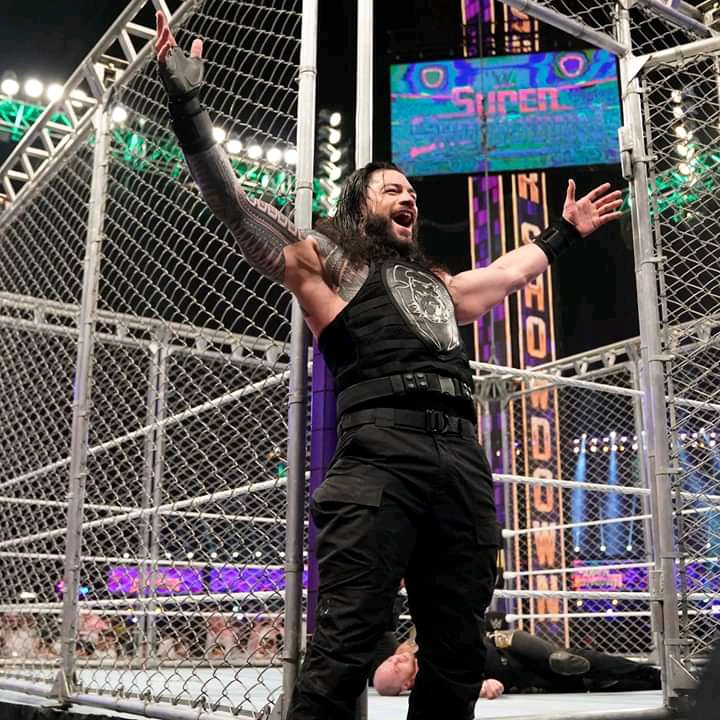 In October 2012, the athlete took the ring name Roman Reigns and made his debut in the WWE NXT. In The Shield, he fought alongside Ambrose and Rollins who vowed to rally against "injustice," emerging during tag team matches when they thought that an athlete took advantage dishonestly.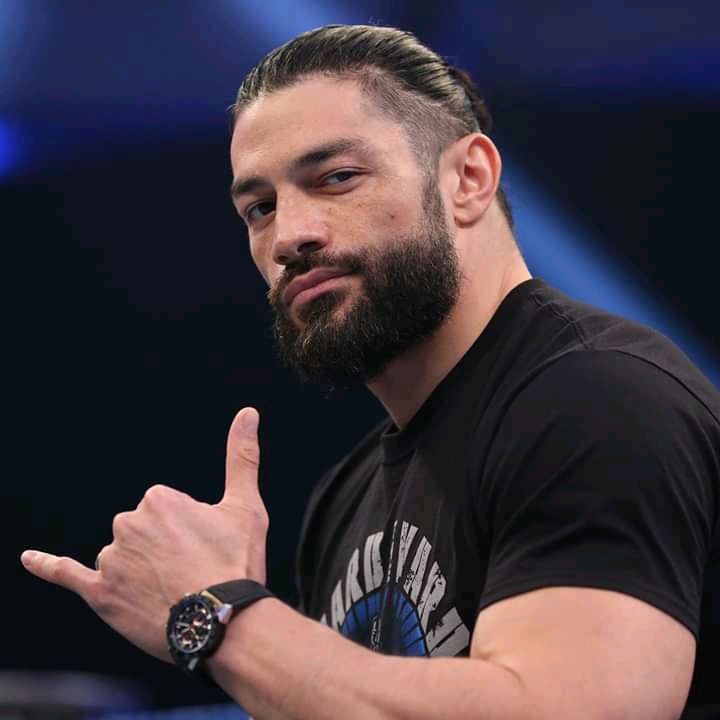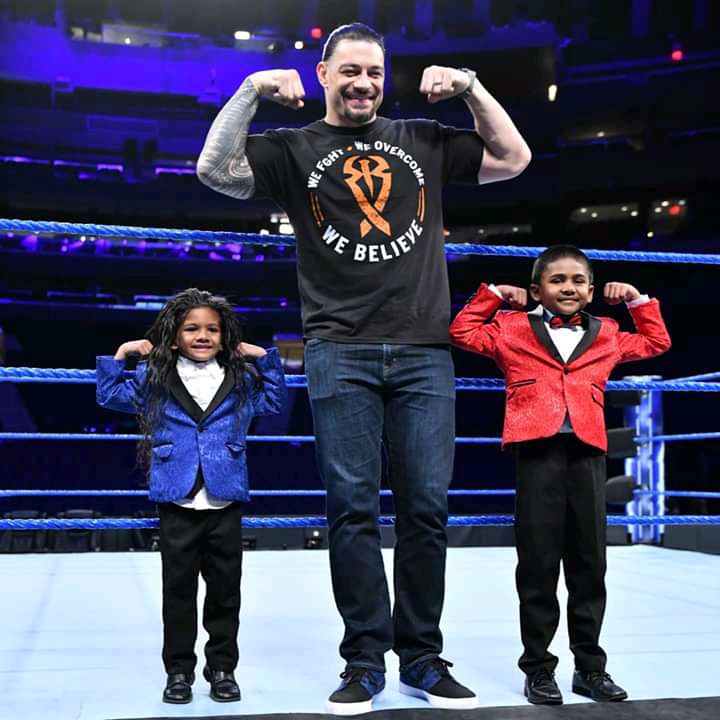 In 2015, Reigns fought at the Greatest Royal Rumble. At the championship, held in Saudi Arabia, he was a WWE Universal Championship title-challenger. His rival was Brock Lesnar. At the end of the spectacular fight, Roman broke the ring net with a harpoon and fell off the ring together with Lesnar. The jury declared the opponent the winner, but a little later, Reigns managed to take revenge and take the champion title from Brock.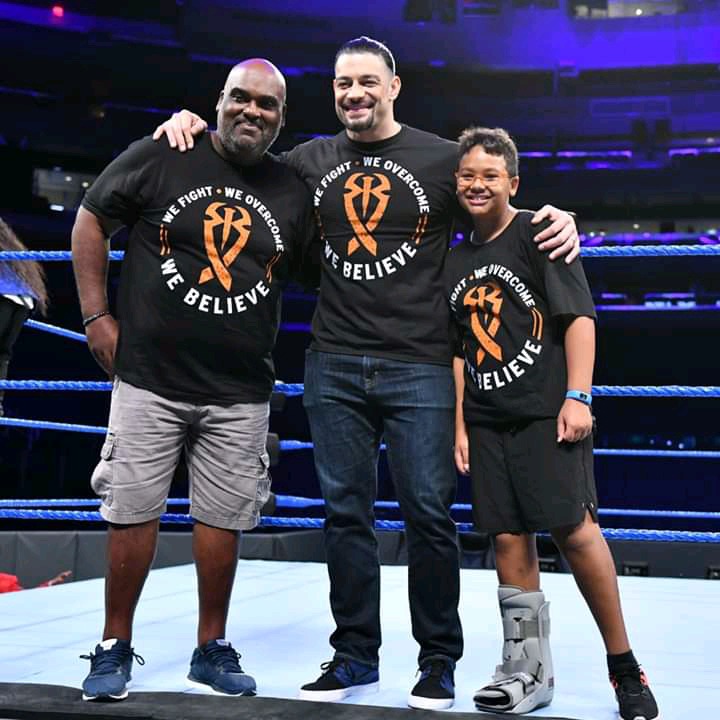 In 2014, Reigns married his longtime girlfriend, Galina Becker. On his official Instagram page, the wrestler posted beautiful photos of the wedding on the tropical coast. They raise a daughter, Joelle. Roman has little time for his personal life, but he tries to devote every free minute to his family.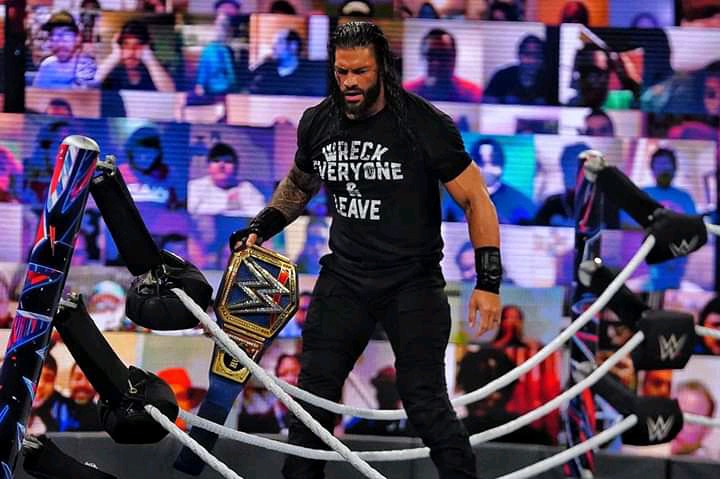 In WrestleMania 33, Roman Reigns said he wanted to lose the match No Holds Barred match to the Undertaker and it was immediately thought after he was chosen to face the Phenom in the pay-per-view event.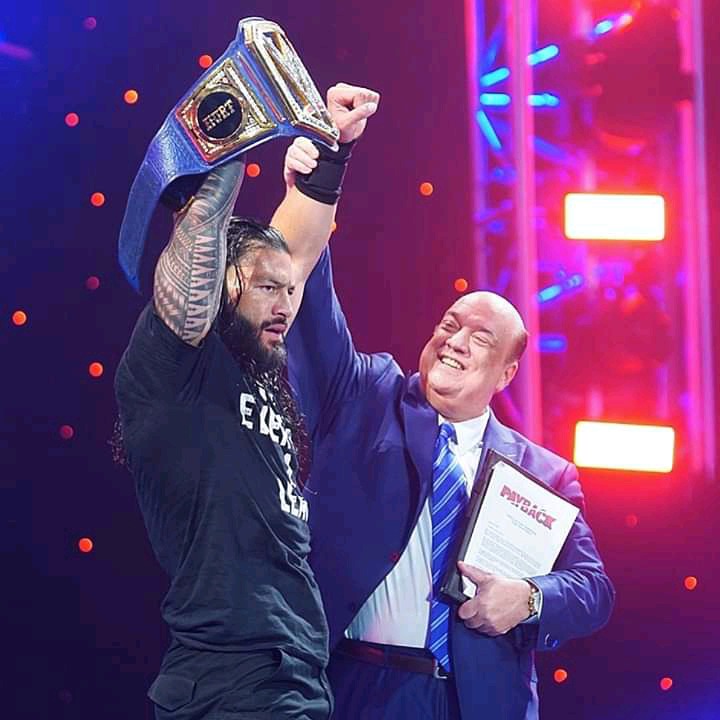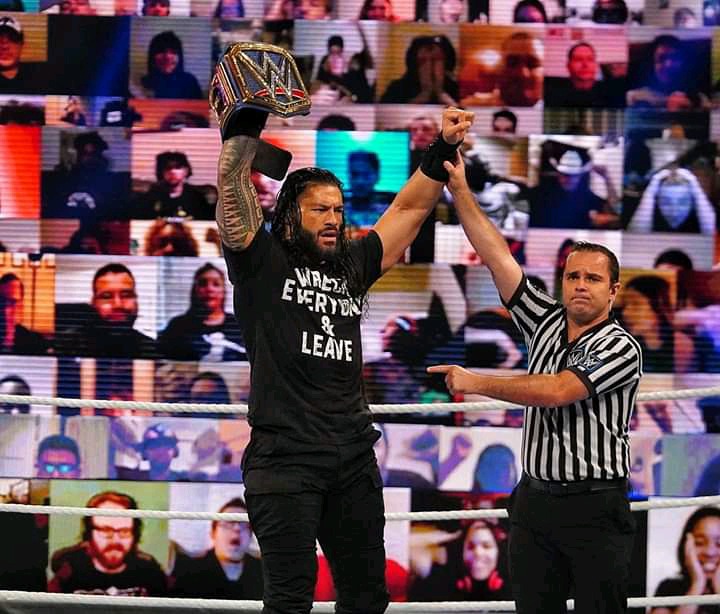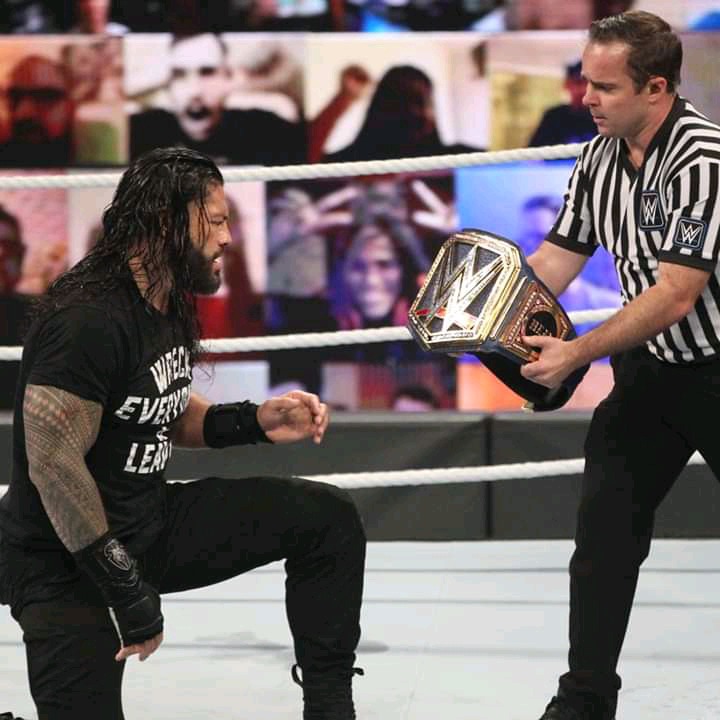 The Undertaker lost his second WrestleMania match in 2017 when he was undone by a spear by Roman Reigns in a match that extended to more than 20 minutes in Florida. His envious WrestleMania record slipped to 23-2 after the showdown with Reigns.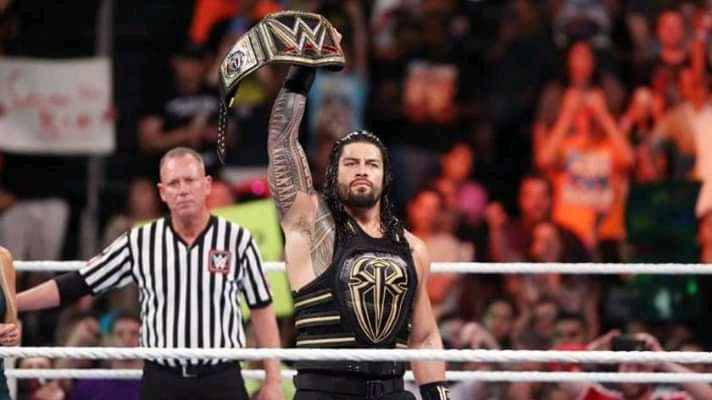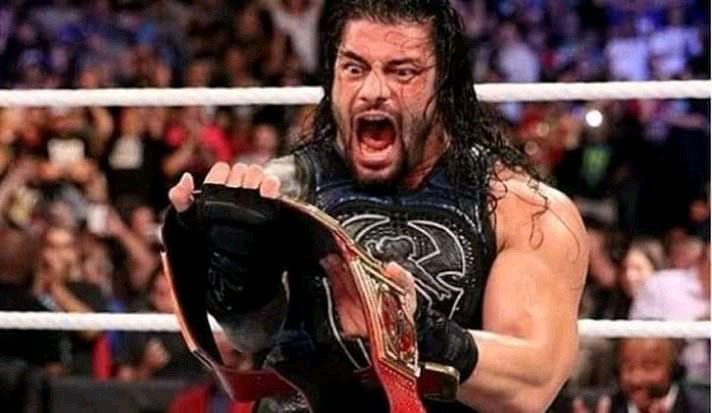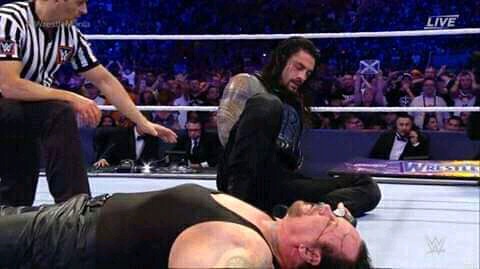 While quite a few in the wrestling fraternity call the WrestleMania 33 match between The Undertaker and Roman Reigns one of the most underwhelming in the history of the company, Reigns clinched one of the biggest wins of his career.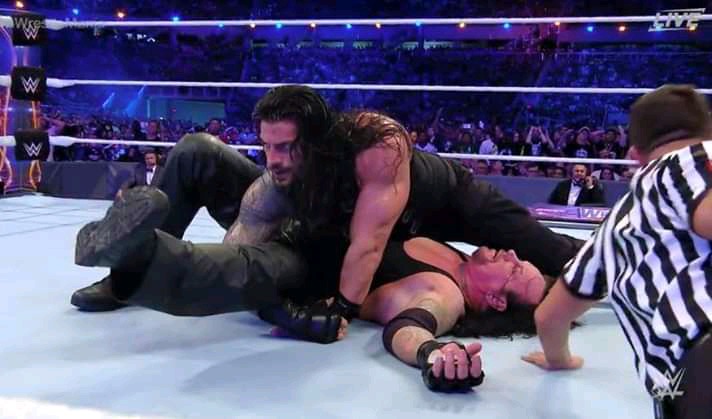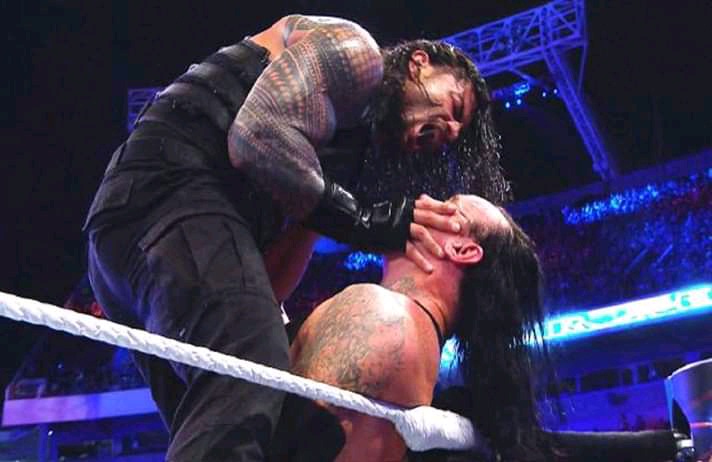 The buildup to the WrestleMania match involving The Undertaker and Roman Reigns created a good hype. It all began when The Undertaker was eliminated from Royal Rumble by Reigns after which the Dead Man interrupted a match between Reigns and Braun Strowman. However, the main event didn't live up to the hype as The Undertaker was clearly not at his physical best.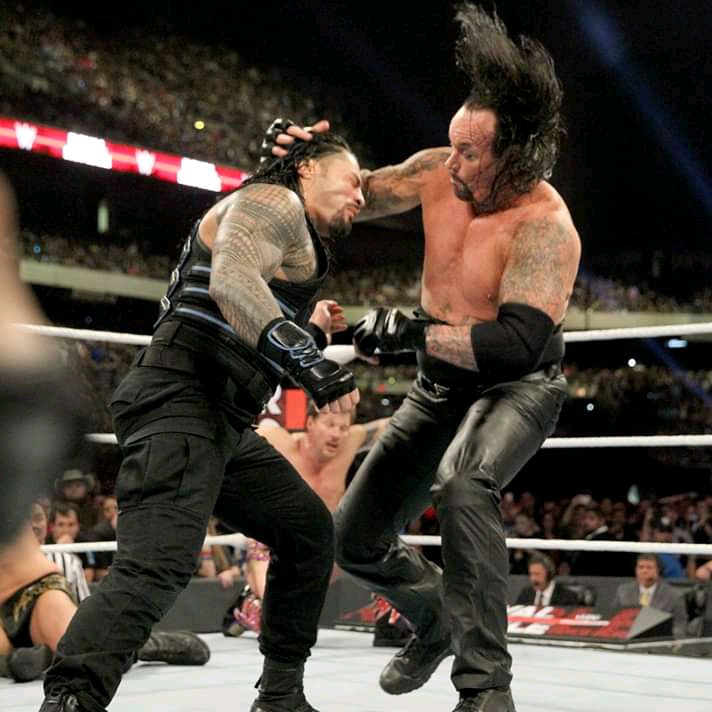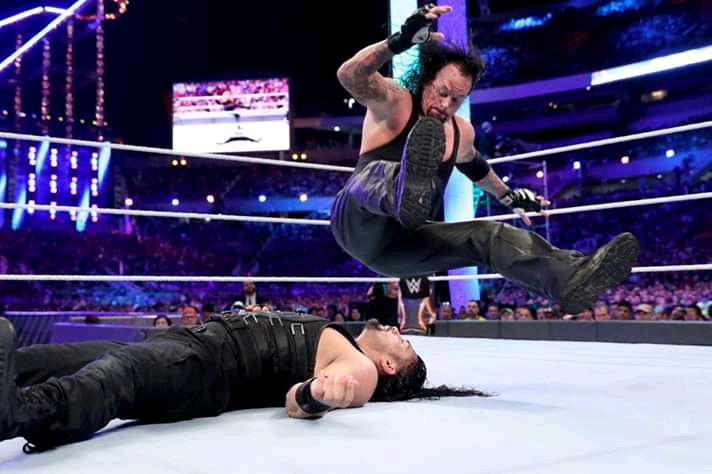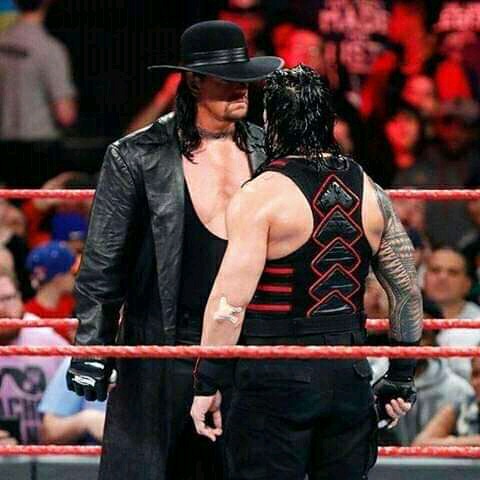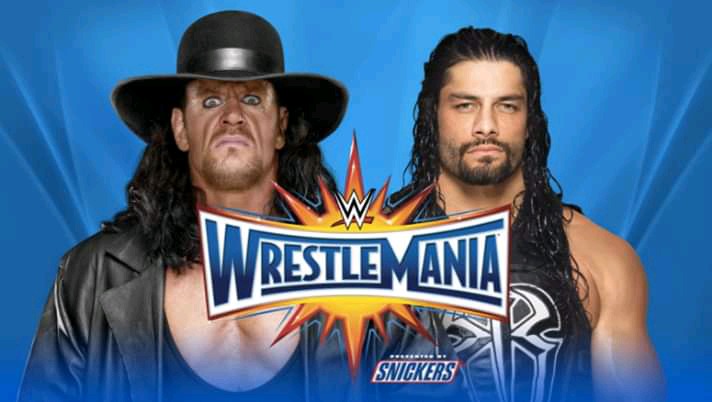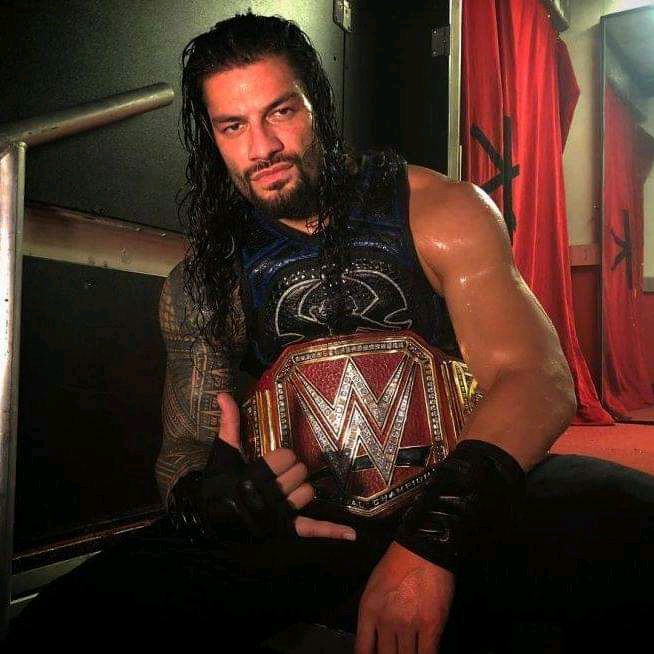 Roman Reigns conceded that it would have been a better story had The Undertaker won instead of him at WrestleMania 33.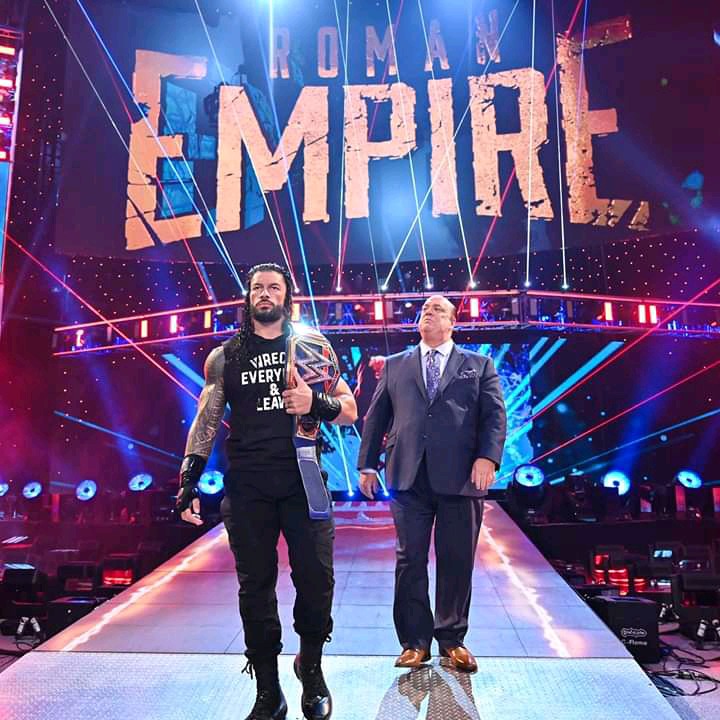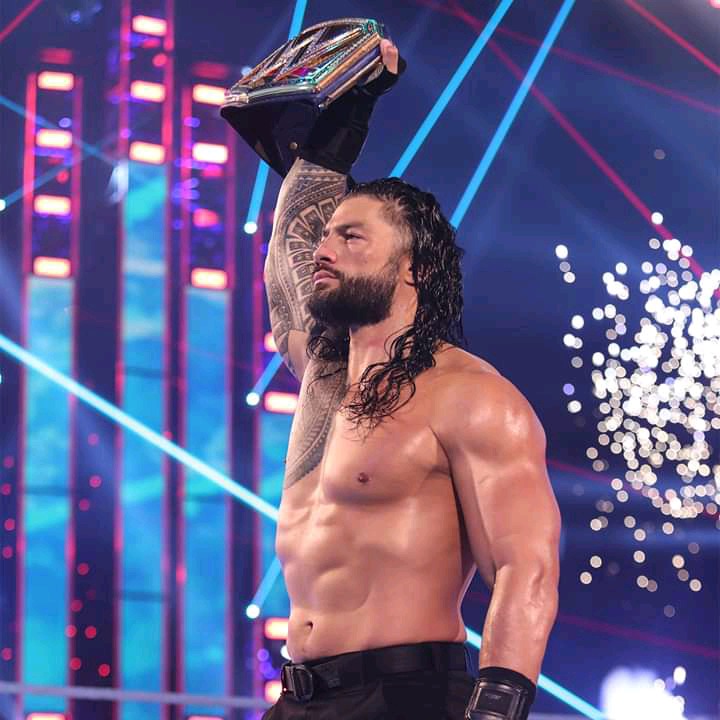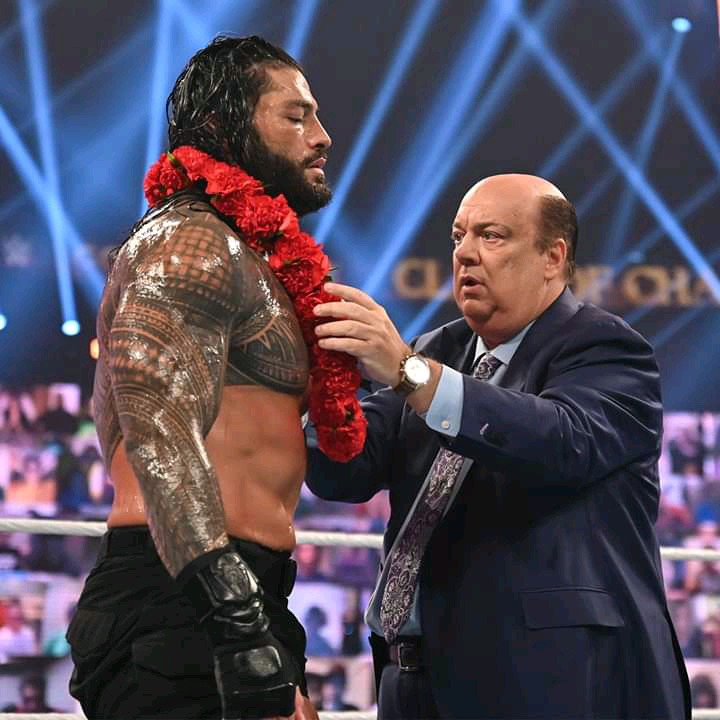 3. Kurt Angle (No Way Out 2006 And Survivor Series 2000)
Kurt Angle is a former professional wrestler best known for his record-breaking career. Most fans recognize him as an award-winning actor outside the World Wrestling Entertainment (WWE). Mr Angle is still an inspirational figure even after retirement from his longtime world of live entertainment, wrestling.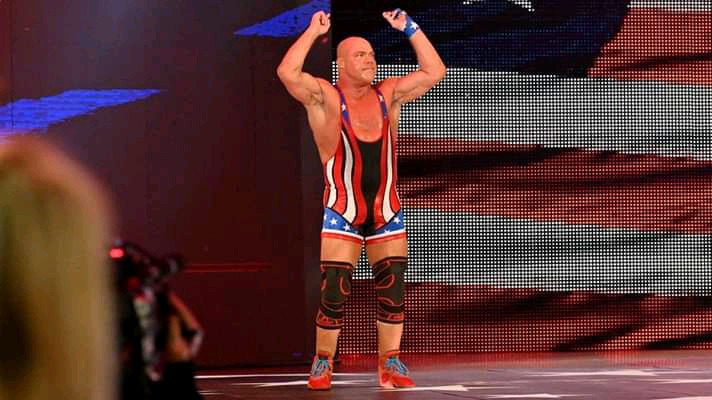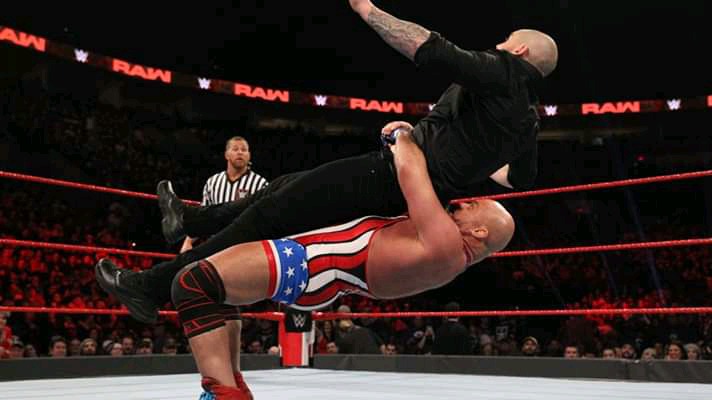 Steven is a son to Jackie and David Angle. He is the youngest of his four brothers, one of them, Eric, is also a wrestler, and sister Le' Anne, who passed away in 2003. Kurt Angle's father, David, was a crane operator who died in a construction accident when the ex-wrestler was only 16 years old. Kurt Angle's mother, Jackie, passed away in 2015 after a long fight with cancer. What ethnicity is Kurt Angle? Steven is an American of white ethnicity.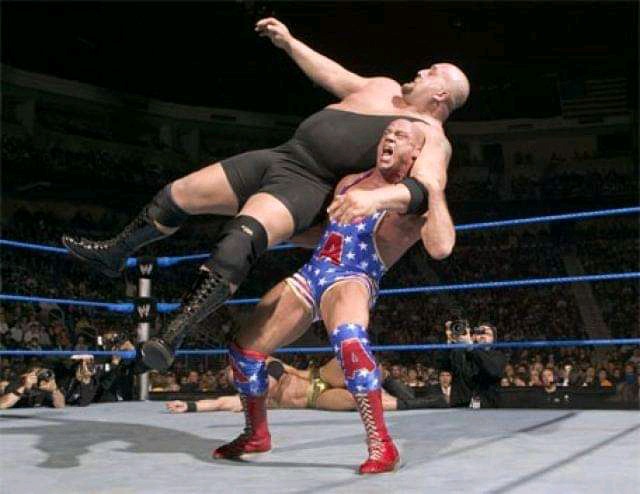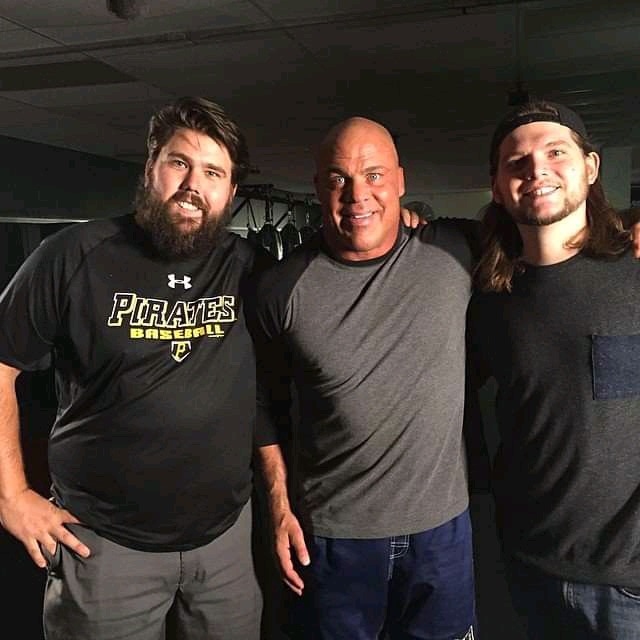 The wrestler went to Mt. Lebanon High School where he was an All-State linebacker and won several awards for school activities, particularly wrestling and football. He then joined the Clarion University of Pennsylvania where he finished his education degree in 1993. There is no denying that Kurt was a talented wrestler back in his active years. He discovered his talent as an amateur wrestler at a relatively young age of 7 years. It is after registering several winnings that he embarked his training under Dave Schultz at the Pennsylvanian Foxcatcher Club, in readiness for the 1996 summer Olympics in Atlanta. Kurt's win surprised many considering that he was not so famous at the time, and he had suffered a severe neck injury while participating in the Olympics trials.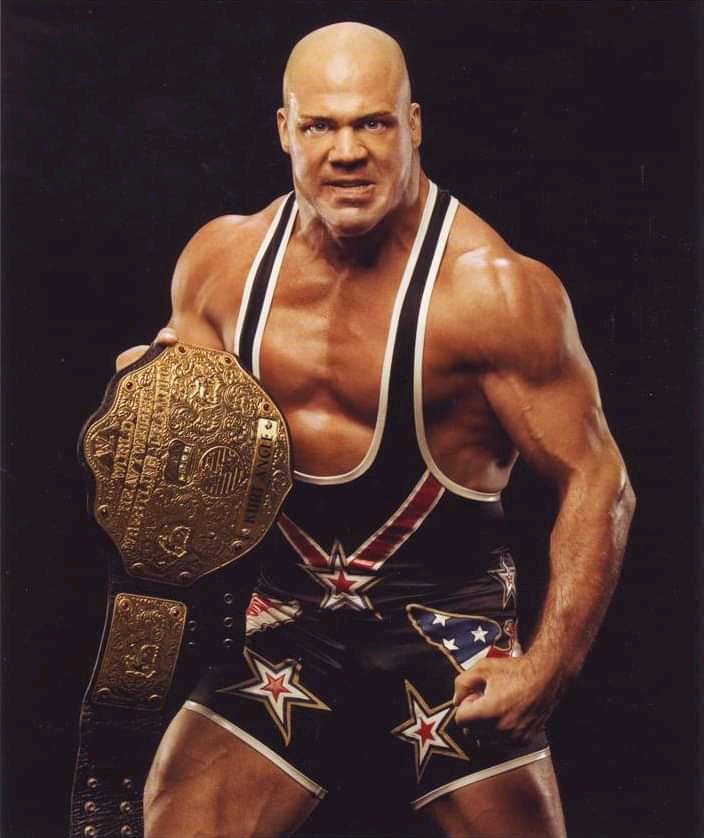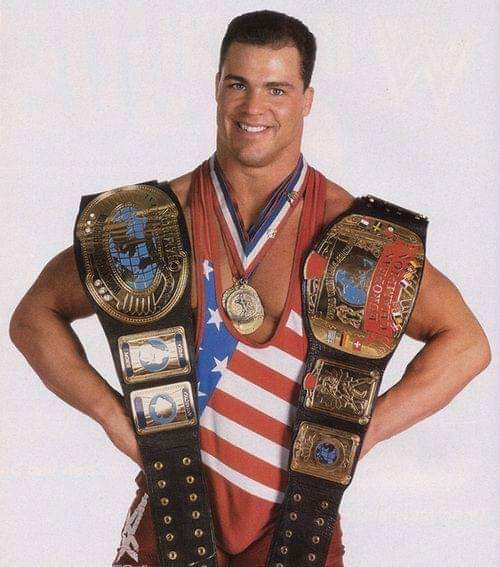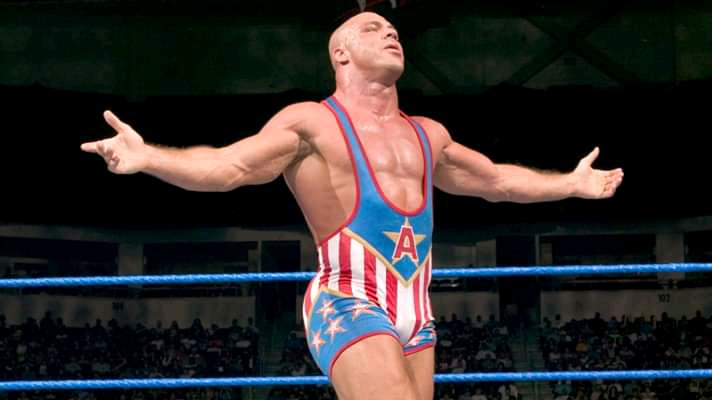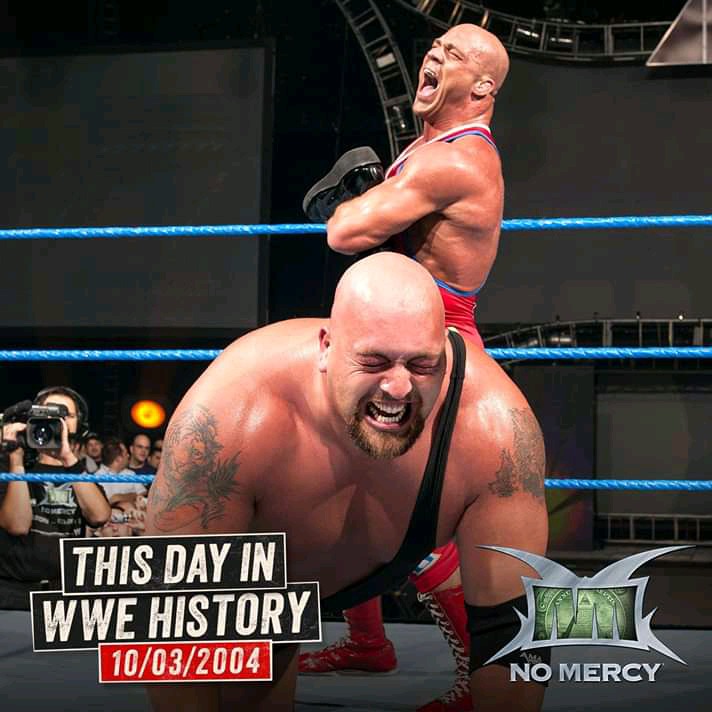 Kurt was reluctant to take his wrestling career to the next level because he had a strong distaste for it at the time and considered professional wrestling to be beneath him. Many of his fans did not understand why he had decided to turn down a lucrative deal offered by the World Wrestling Federation. The wrestler later made up his mind and started performing in front of live audiences. Medal by The Patriots eventually became Kurt Angle theme song following its frequent use in his appearances. His talent qualified him to appear on TV in the popular Survivor Series. Winning against the Rock saw Kurt breaking the record as the first wrestler to have won the world championship as well as the Olympics. His decades of victories eventually saw him joining the WWE Hall of Fame in 2017. Kurt Angle Olympics record remains unbroken for most parts.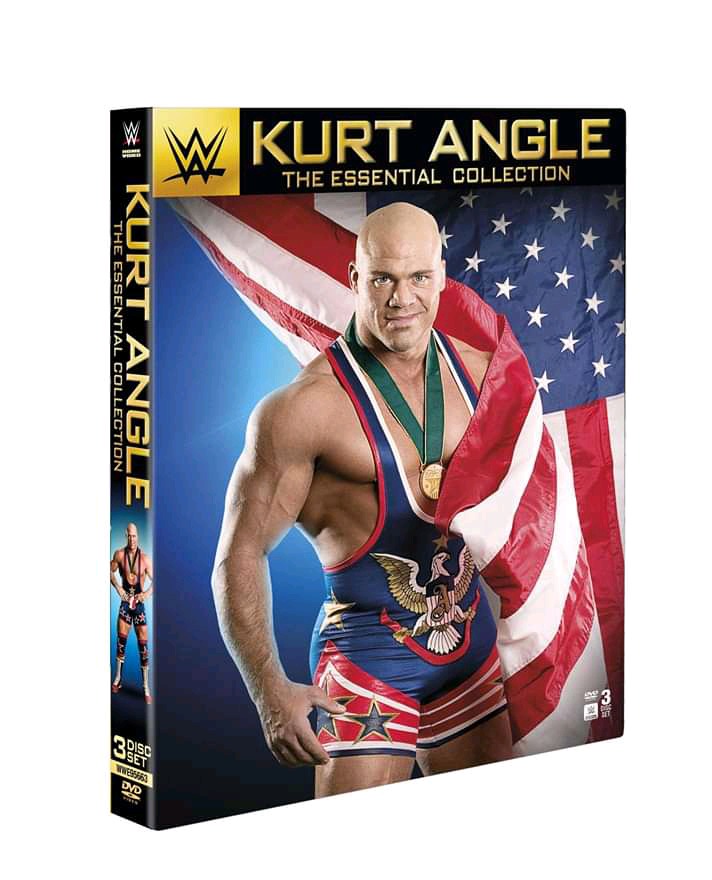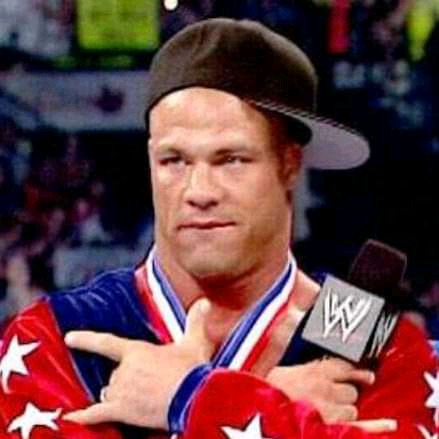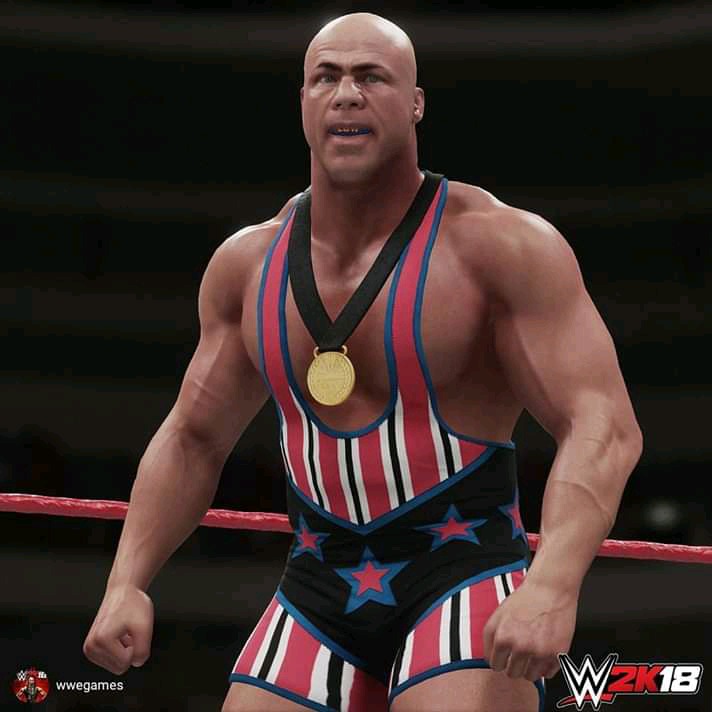 In 2006, the renowned wrestler left WWE due to his neck injuries and addictions to painkillers. In 2019, he left WWE as a wrestler for the second time, but this time he officially retired.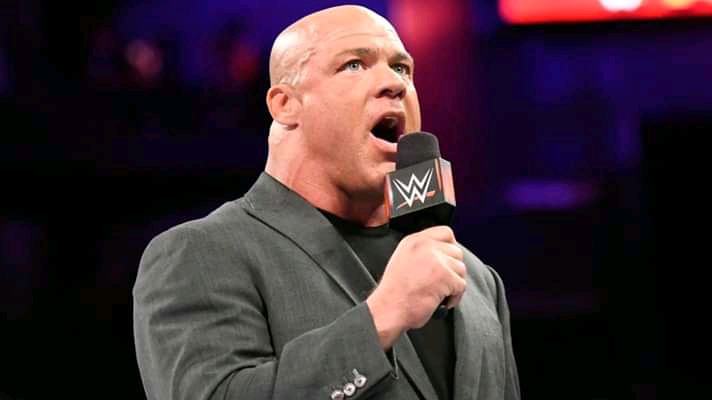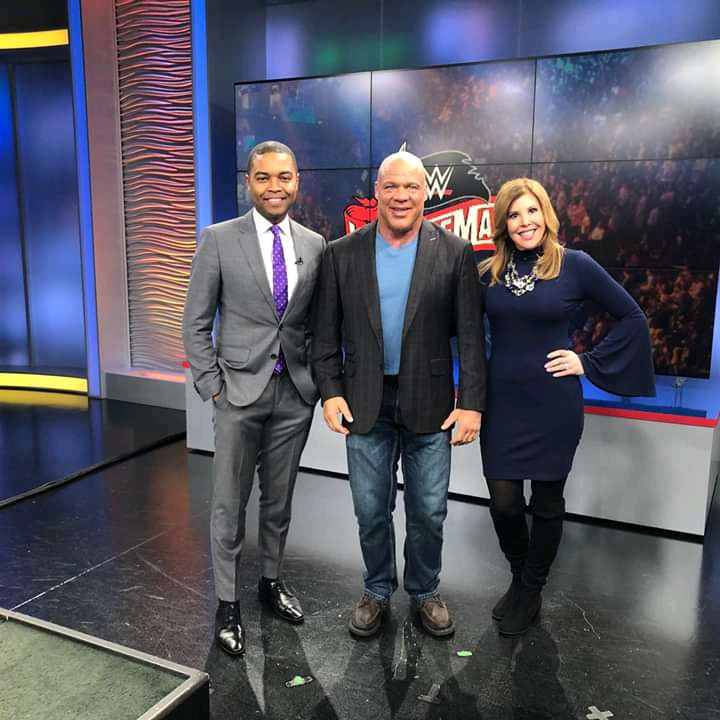 The celebrity married his first wife, Karen Jarrett Smedley, a professional wrestling valet, in 1998. The two had two children together before divorcing. Kurt's oldest daughter is a model and actress Kyra born in 2002. He later married his second wife Giovanna Yannotti in 2012. The two have three children together. Kurt Angle children are now six, including Kurt Angle son, Joseph, who is adopted from Bulgaria. The other children are Kody (2006), Nikoletta Sky (2016), Sophia Laine (2012), and Giuliana Marie (2011).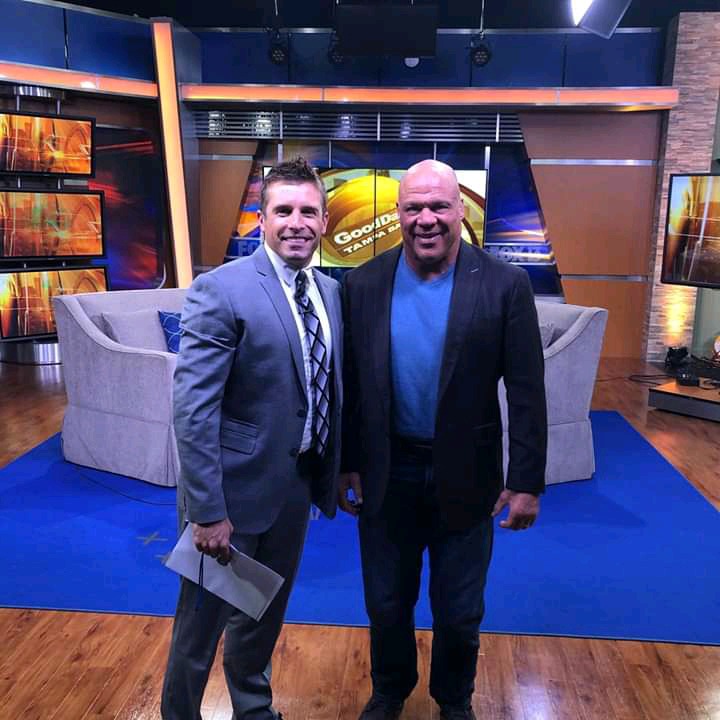 Kurt Angle is one of the most famed American wrestlers who also share a good reputation in the film industry as well as television. His rare combination of talents not only enabled him to cross unexplored bridges but also earned him a great fortune.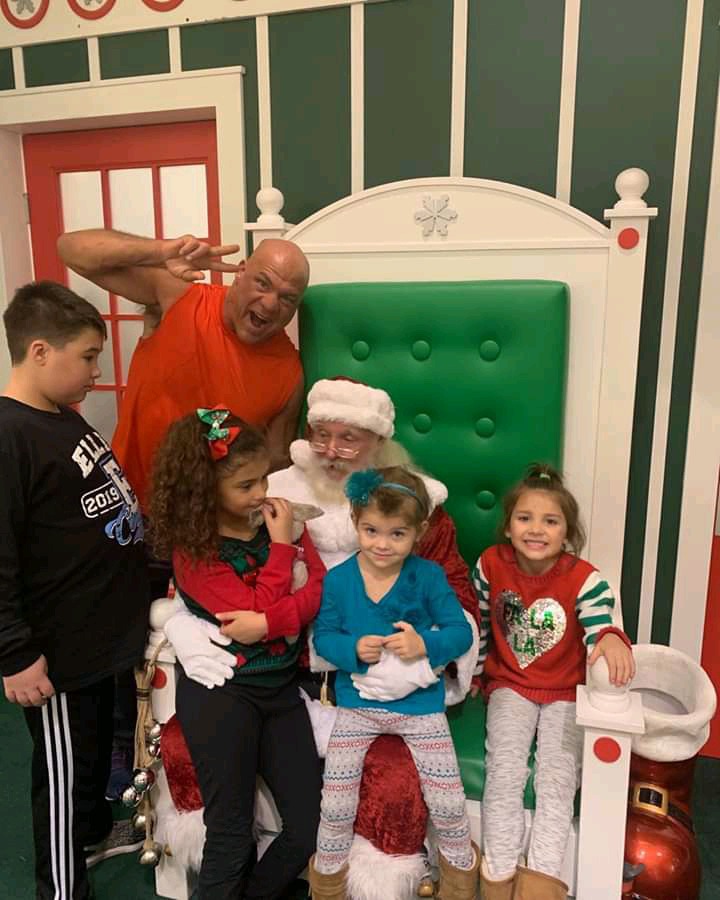 Angle and Undertaker had an amazing match at No Way Out 2006 for the World Heavyweight Championship. Angle retained the title via roll-up, and although the finish was a flash pinfall, the match was great.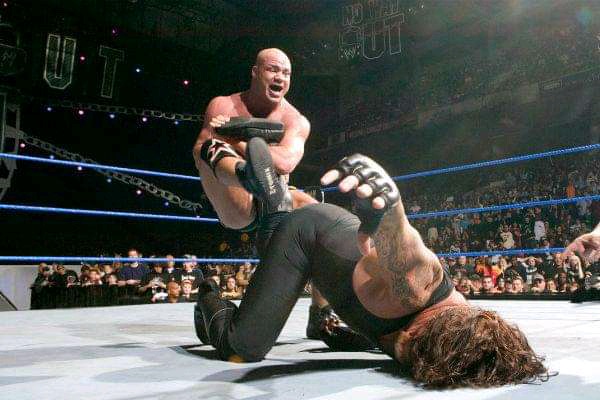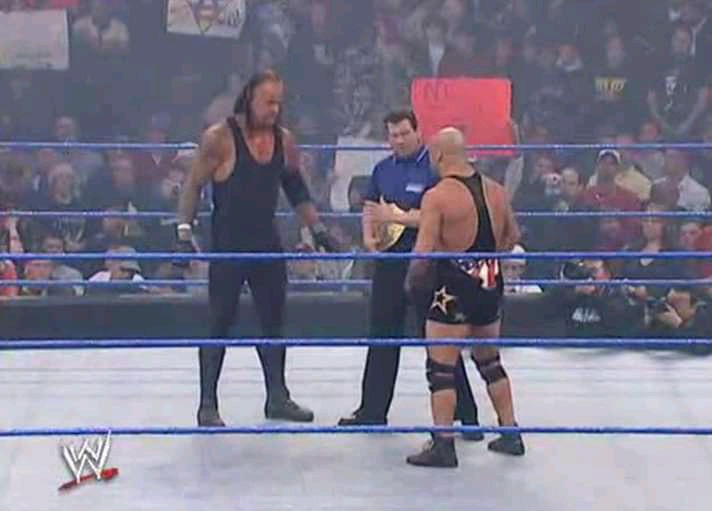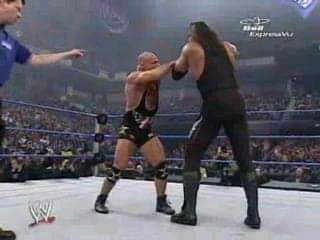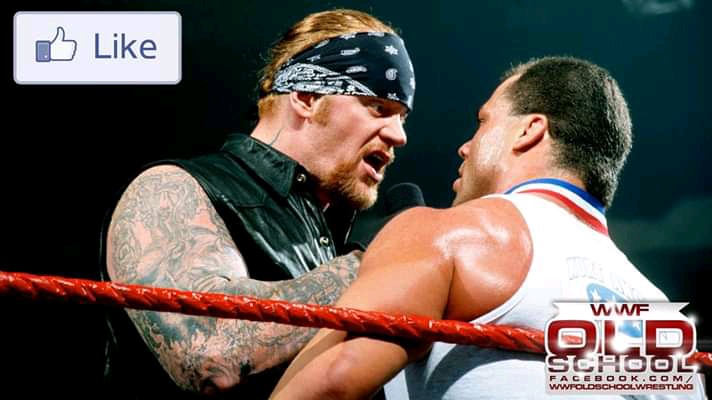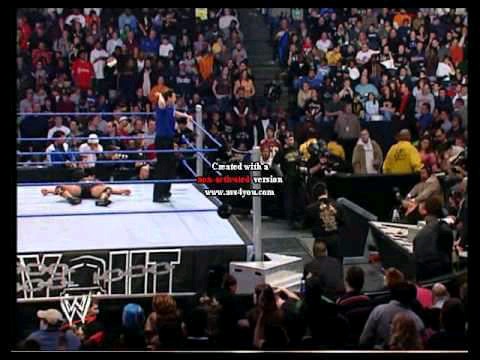 Angle also defeated Undertaker back in 2000, when he was the WWE Champion. The match took place at Survivor Series 2000 and had a really strange finish. The referee was counting the pin but stopped when he realized it wasn't Kurt he was pinning, it was his brother Eric. Angle once again rolled Undertaker up for the win. They may have both been via roll-up, but he has beaten Undertaker twice and you can't take that away from Angle.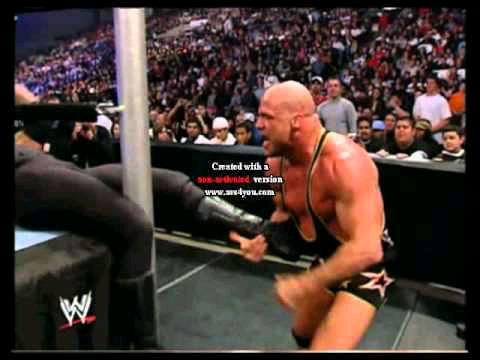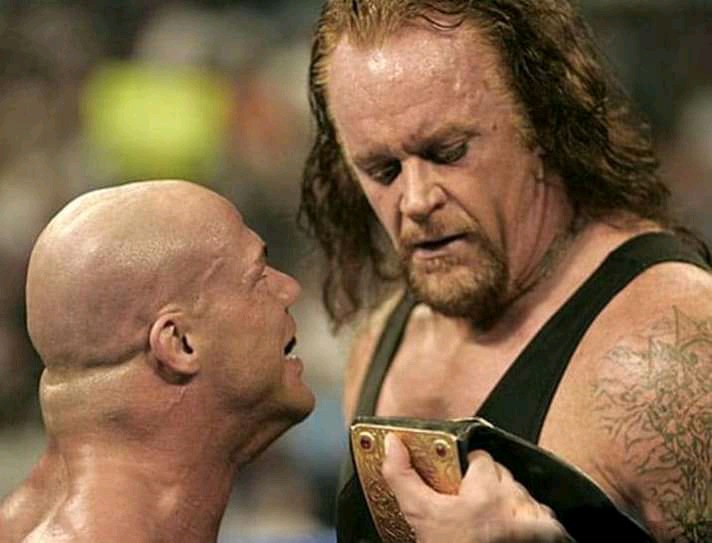 4. Batista (Cyber Sunday 2007)
David Michael "Dave" Bautista, Jr. is an American mixed martial artist, bodybuilder, actor, and former professional wrestler best known for his time in World Wrestling Entertainment competing under the ring name Batista.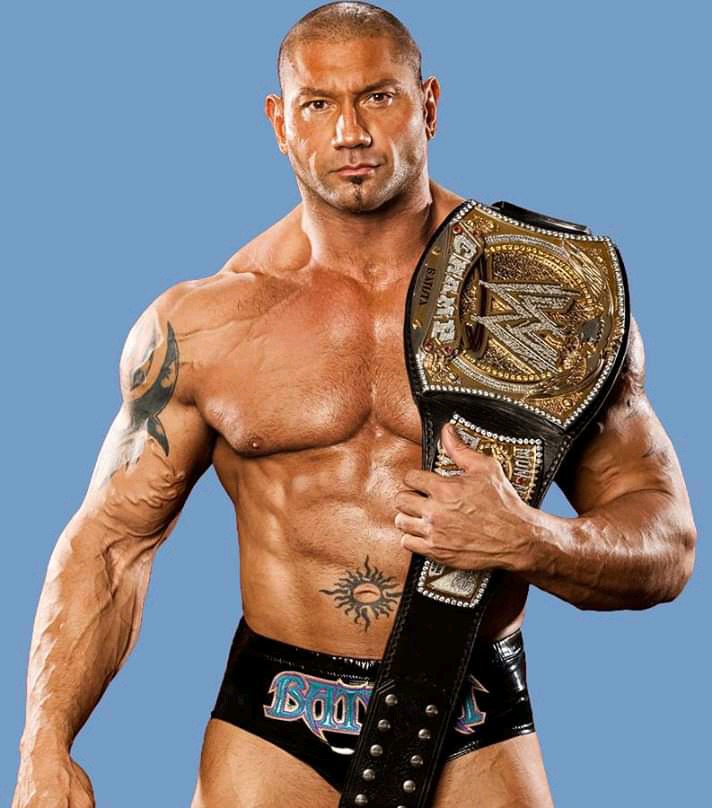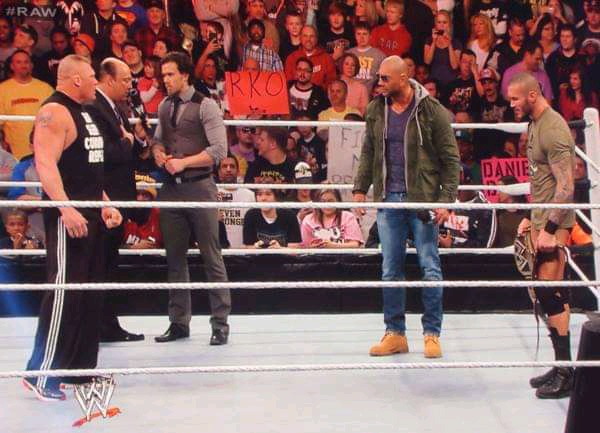 In WWE, he became a six-time world champion, winning the World Heavyweight Championship four times, and the WWE Championship two times. He is the longest-reigning World Heavyweight Champion in WWE history. In addition to these championships, Batista has won the World Tag Team Championship three times (twice with Ric Flair and once with John Cena) and the WWE Tag Team Championship once (with Rey Mysterio). Batista was also the winner of the 2005 Royal Rumble match and went on to headline WrestleMania 21, one of the top five highest-grossing pay-per-view events in pro wrestling history. After trying out at World Championship Wrestling's Power Plant, Batista signed a contract with the WWF in 2000 and was sent to its developmental territory, Ohio Valley Wrestling (OVW), where he won the OVW Heavyweight Championship.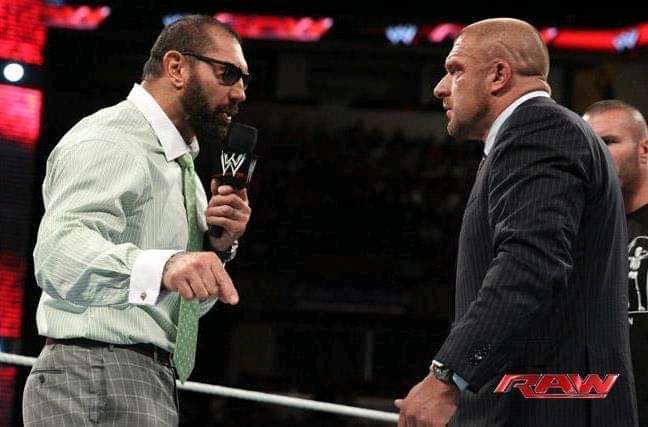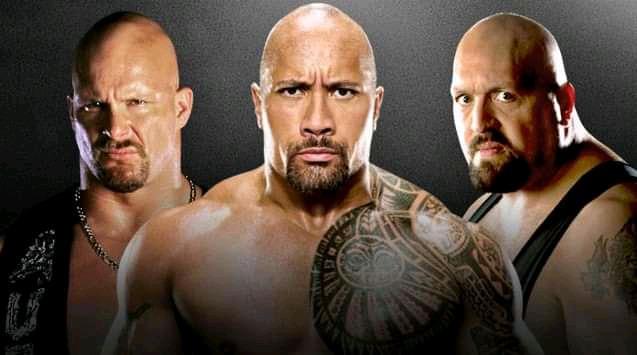 In August 2012, Bautista signed a contract with Classic Entertainment & Sports to fight in mixed martial arts. He won his MMA debut on October 6, 2012, defeating Vince Lucero via TKO in the first round. As an actor, Bautista made his feature film debut in The Man with the Iron Fists in 2012, after starring in various directs-to-video since 2009.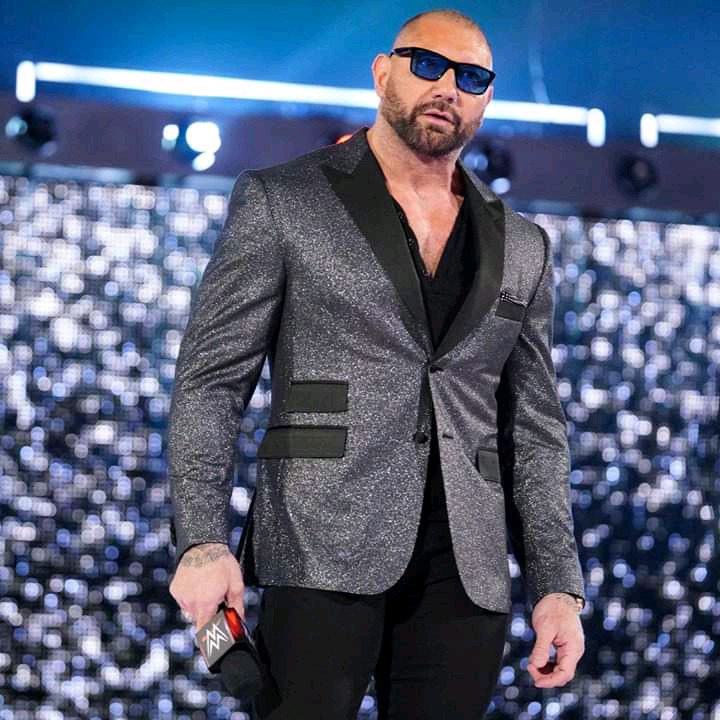 Batista vs The Undertaker was one of the best rivalries of the 2000s. The two had many great matches, but the most notable for The Animal was his victory over the Phenom at Cyber Sunday 2007. The match was for the World Heavyweight Championship and saw Stone Cold Steve Austin as the special guest referee.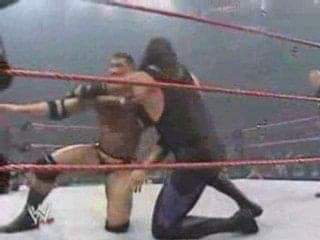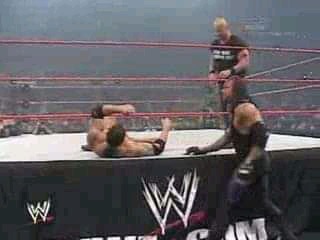 Batista hit his finisher, The Batista Bomb, and pinned The Undertaker clean. The match was a monumental push for his career and put him on the top spot. Batista went on to have important feuds with the likes of John Cena, Daniel Bryan, and others, but his rivalry with Taker was the most memorable.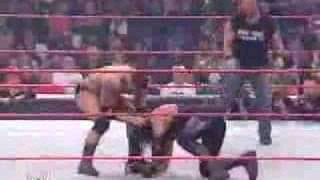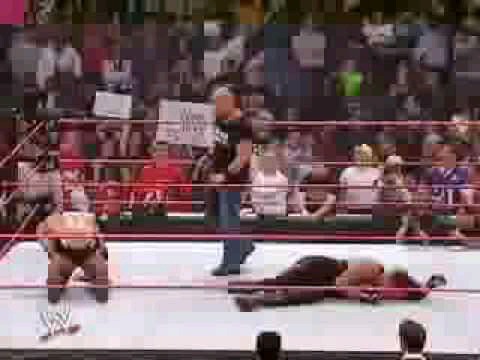 The event had 194,000 buys, down from the Cyber Sunday 2006 figure of 228,000 buys.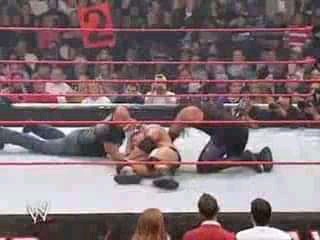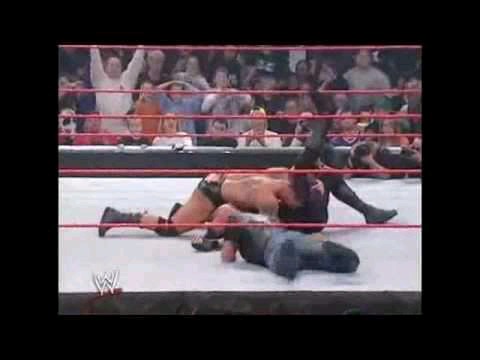 5. Brock Lesnar (2014 WrestleMania 30)
Brock Lesnar is an American mix martial artist and professional wrestler. Brock Edward Lesnar is currently signed to World Wrestling Entertainment. He is currently the WWE World Heavyweight Champion. He is a four times World Heavyweight Champion. Brock Lesnar was a former UFC Heavyweight Champion. Brock Lesnar also won the NCAA Division I Heavyweight Championship in his early days. No other person has achieved this feat. Other than this he just recently defeated The Undertaker's Wrestle-mania Streak. He is nicknamed "The Beast Incarnate".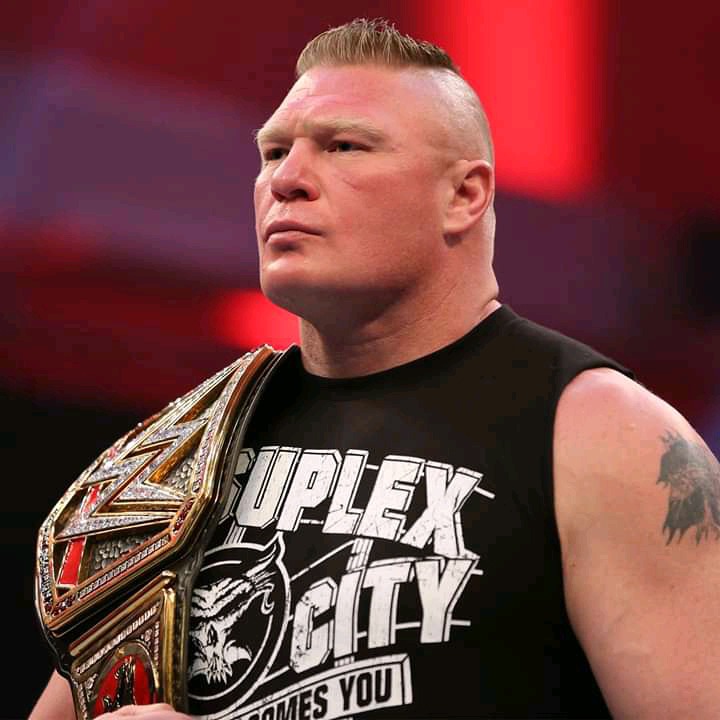 Brock Lesnar was born on July 12, 1977. Brock Lesnar was born in Webster, South Dakota. He is the son of Stephanie and Richard Lesnar. He was raised on a dairy farm. During his school and college years, he was an amazing wrestler. He had been regarded as one of the brightest armature wrestlers ever.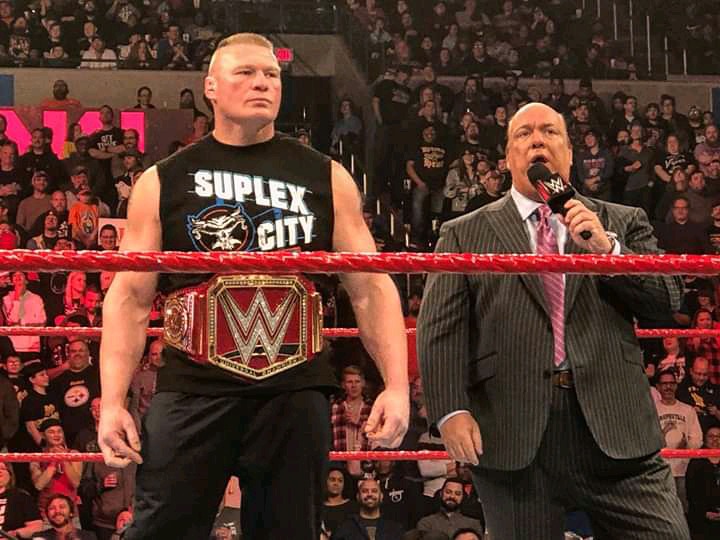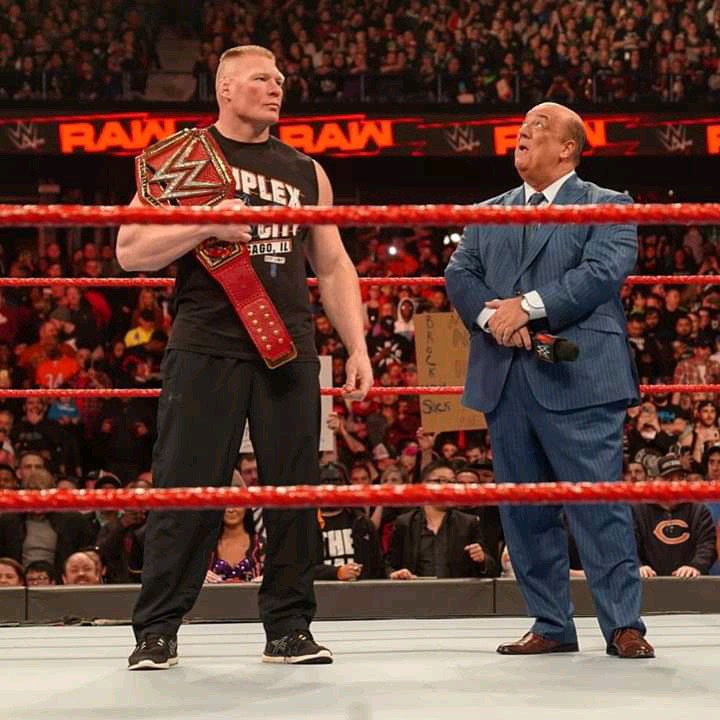 In 2000 Brock Lesnar won the NCAA Division I heavyweight wrestling championship. He is also a two-time All American. He had a record of 106–5 overall in four years of college. After college, he joined WWE with his college roommate Shelton Benjamin. He got his big debut in 2002. He was accompanied by Paul Heyman. Brock Lesnar made an immediate impact upon his arrival. He laid waste to the Hardy Boys with ease. He later won the 2002 King of the Ring tournament. This win earned him a shot at the WWE Championship. He destroyed Hulk Hogan in their match after that.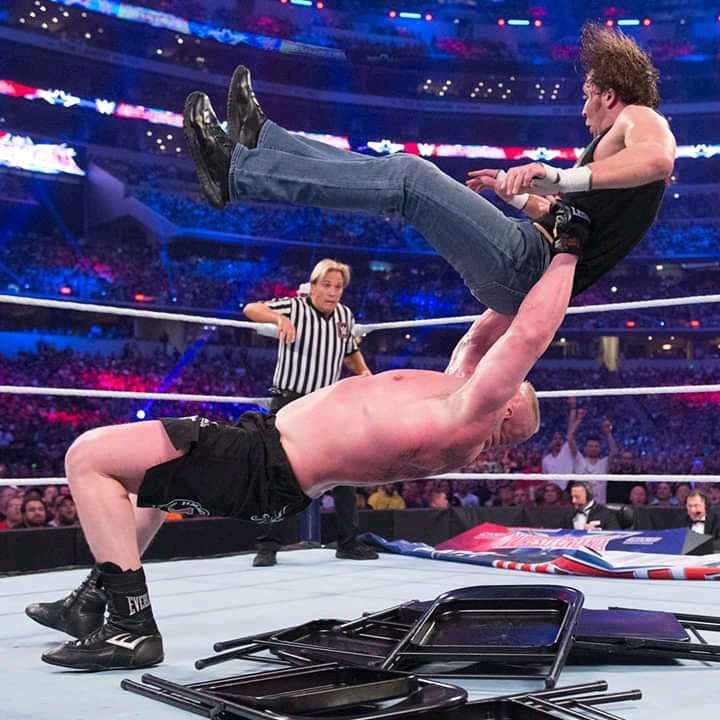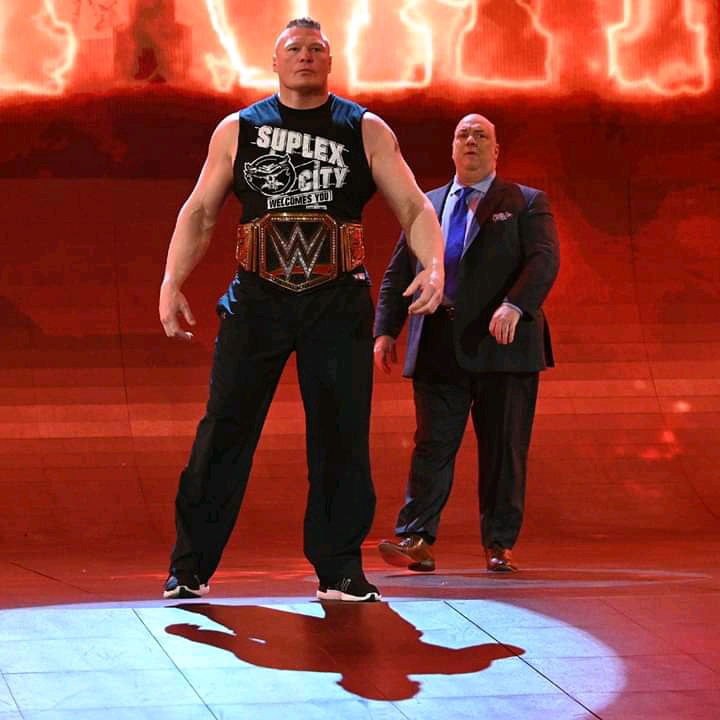 Brock Lesnar went on to defeat The Rock for the Undisputed WWE Championship. He broke The Rock's record and became the youngest WWE Champion in history. After the win he was involved in a career-defining feud with The Undertaker. They clashed in a hell in a cell match. Brock defeated The Deadman to retain his title.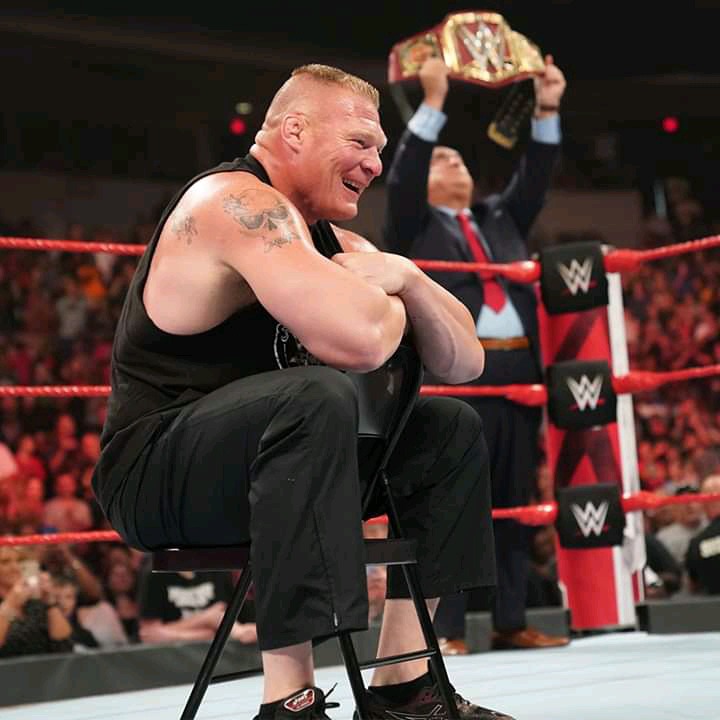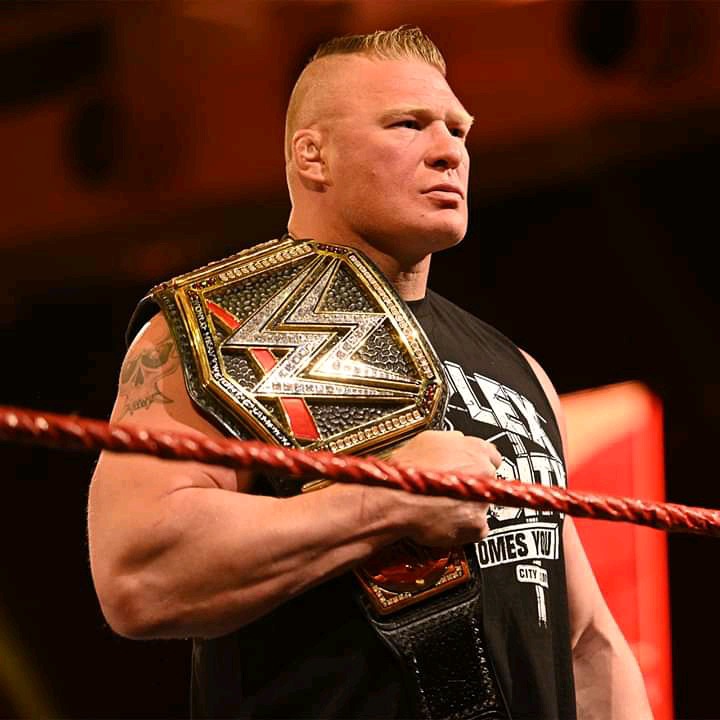 His next clash was with the giant Big Show. He lost the title to him. Big show and Brock on an episode on Smackdown broke the ring. He would go on to a long feud with Kurt Angle. He won the royal rumble and challenged Kurt at WrestleMania. He won the main event by pinning Kurt Angle. He continued his rivalry with Kurt Angle. He lost the title and won again from Angle. His last title loss was to Eddie Guerrero. Brock lost due to Goldberg's interference. This pitted them both at the WrestleMania showdown. At the time both Brock Lesnar and Goldberg was set to leave the company. Brock lost and received a stunner from Stone Cold Steve Austin. He later tried at an NFL career. He returned to wrestling with a move to Japan. He returned and became a Mixed Martial Artists. In 2008, he won the UFC Heavyweight Championship by defeating Randy Couture. He lost the title to Frank Mir. He returned to WWE in 2012. Since then he had appeared in small feuds with Triple H, John Cena and CM Punk. In 2004 he faced The Undertaker at WrestleMania. Brock ended the Undefeated Streak of Taker. This made him "the one in the twenty-one and one". He quickly received a title shot at Summerslam. John Cena lost his title to Brock Lesnar in a one-sided clash. Brock Lesnar delivered 16 German Suplexes to Cena. He is currently the reigning WWE World Heavyweight Champion. Brock Lesnar is good friends with Shelton Benjamin. Brock Lesnar got Shelton to be signed to WWE. HE married former WWE Diva Rena "Sable" Mero in 2006.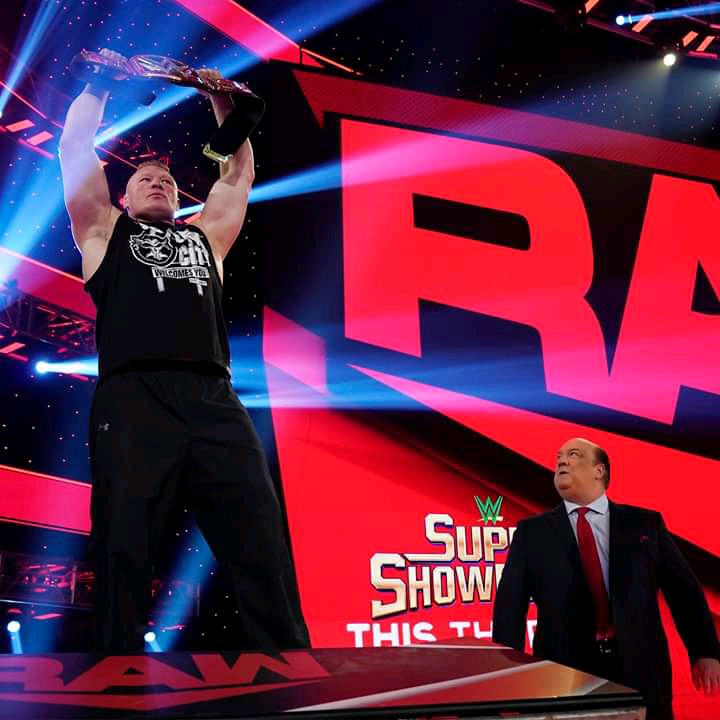 Over more than two decades, The Undertaker's WrestleMania streak was considered to be the highest staple in sports entertainment which was even bigger than any championship. Being one of the biggest attractions at the biggest event of the year, the question remains whether the decision of putting an end to it was right or not. It was in 2014 when Brock Lesnar ended the streak for good as he pinned The Undertaker at WrestleMania 30.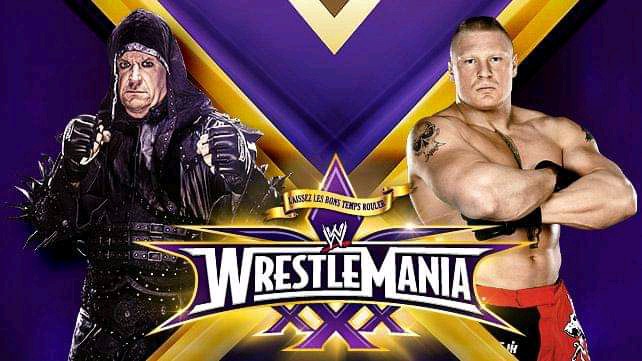 Lesnar shocked the WWE Universe when he became the very first man to beat the legendary Undertaker at the wrestling supershow.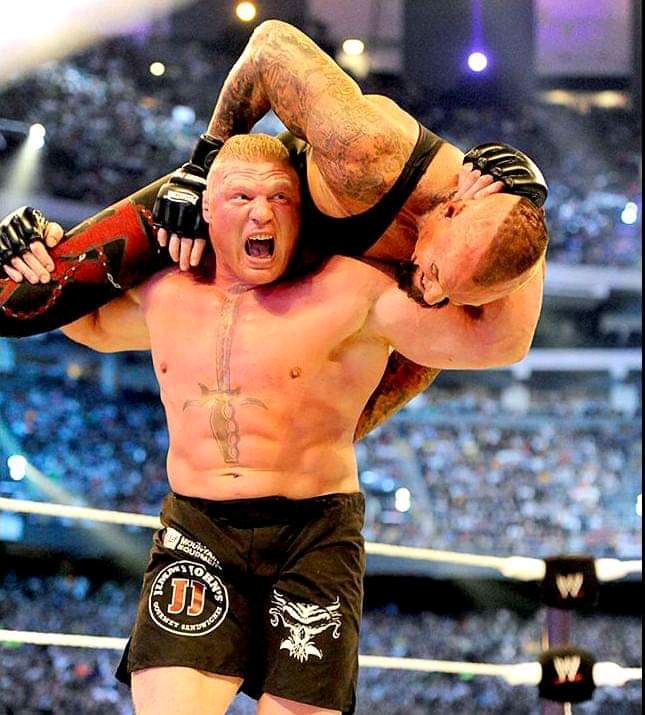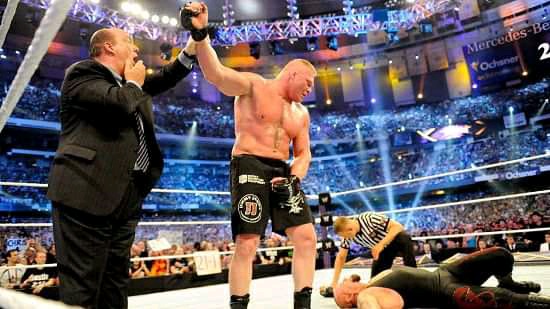 Content created and supplied by: AdoyiGreporter (via Opera News )
Opera News is a free to use platform and the views and opinions expressed herein are solely those of the author and do not represent, reflect or express the views of Opera News. Any/all written content and images displayed are provided by the blogger/author, appear herein as submitted by the blogger/author and are unedited by Opera News. Opera News does not consent to nor does it condone the posting of any content that violates the rights (including the copyrights) of any third party, nor content that may malign, inter alia, any religion, ethnic group, organization, gender, company, or individual. Opera News furthermore does not condone the use of our platform for the purposes encouraging/endorsing hate speech, violation of human rights and/or utterances of a defamatory nature. If the content contained herein violates any of your rights, including those of copyright, and/or violates any the above mentioned factors, you are requested to immediately notify us using via the following email address operanews-external(at)opera.com and/or report the article using the available reporting functionality built into our Platform See More