How many of us watched the Barca game? Probably not as many would have watched Barcelona playing Paris Saint-German. A lot of things were on the line for Barcelona. They have crashed out of many titles already and they are looking for something to bring home to the fans after a hard season both last year and this year.
Barcelona needs 3 talking points to go 2 points ahead of their hottest rival, Real Madrid and perhaps fuel their contention for the league title against Athletico Madrid. The victory is not yet sure as we have seen in many years.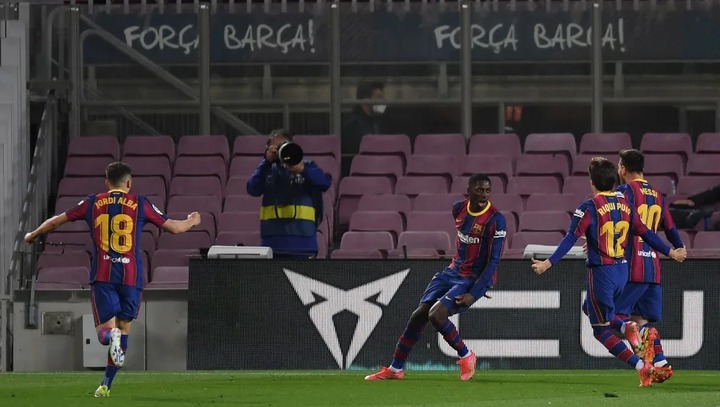 The match against Valladolid came with some drama. Barcelona was lucky a penalty wasn't awarded against them sometime in the match. A Valladolid player picked up a red card but scoring was still hard for the Catalan giants until Ousmane Dembele found the back of the net in the 90th minute. Just like most people will predict, the celebration looked like Barcelona won a title. They were thrilled and the win was well deserved.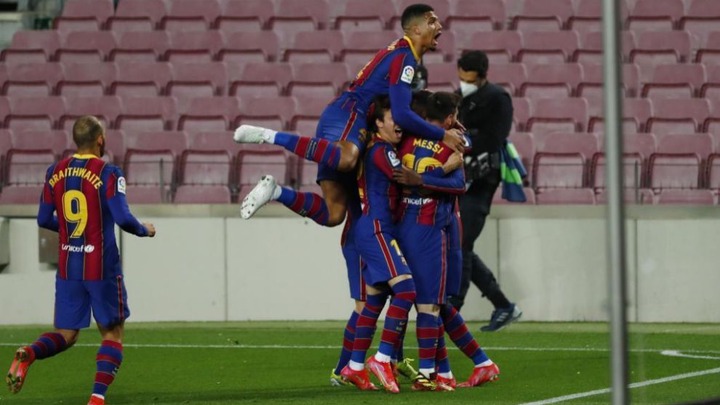 In case you missed the game, feel free to watch the highlight here.
Please like and share.
Content created and supplied by: Follow_Follow (via Opera News )