The weekend matches are over and here in this article, we will share the top 5 table of Europe top 5 leagues.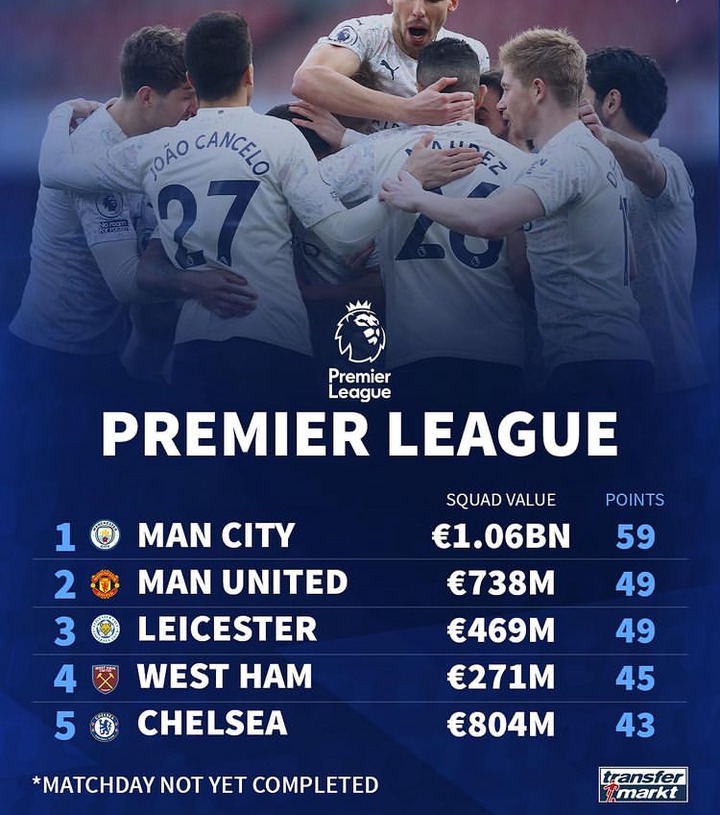 Here in the English Premier League table, Manchester City is still at the top table. They are currently topping the table with 59 points. Manchester United is ranked 2nd in the table with 49 points and Leicester City is ranked 3 in the EPL table with 49 points as well. West Ham is ranked 4th with 45 points while Chelsea is ranked 6th with 43.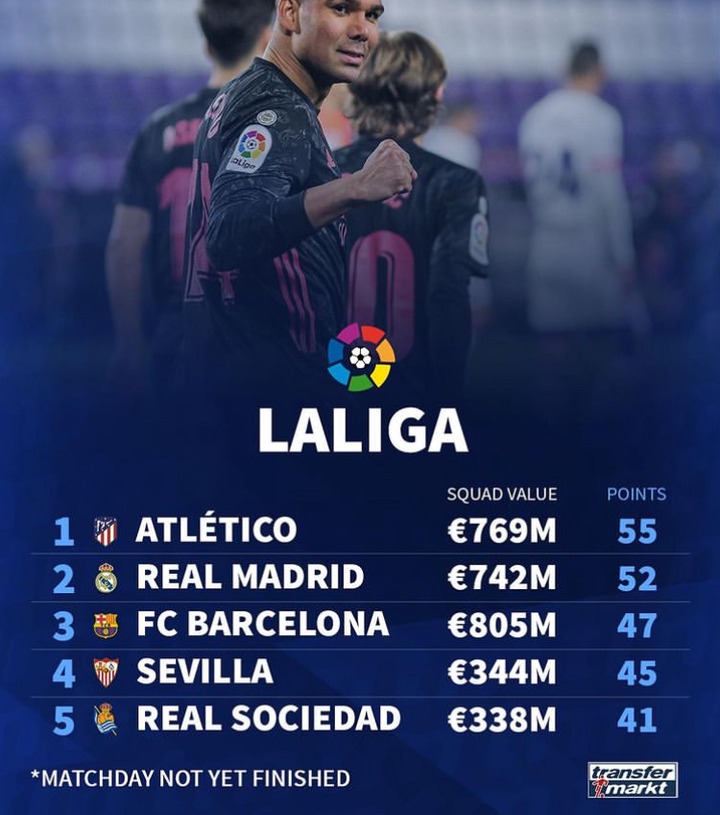 Atletico Madrid is ranked 1 in the Spanish la liga table. They are currently 55 points ahead while Real Madrid is currently ranked 2 with 52 points. However, Barcelona is ranked 3 with 47 points. However, Sevilla is a the top 4 table with 45 points while Real Sociedad is ranked 5th with 41 points.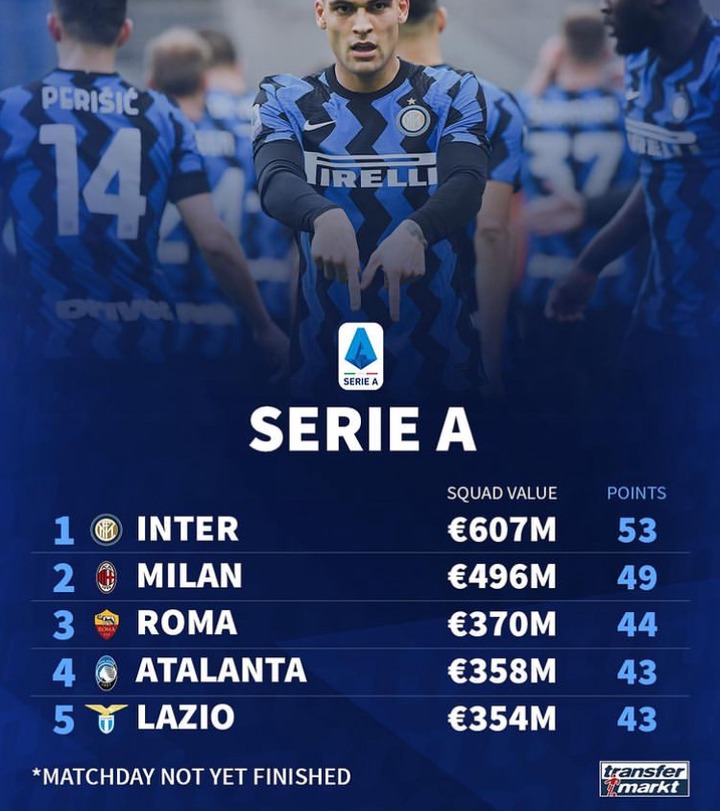 The teams at the top 5 table in the Serie A are Inter Milan, they are currently ranked 1 with 53 point, Ac Milan is ranked 2 with 49 point while Roma is currently ranked 3 in the Serie A table. Atalanta is ranked 4th while Lazio is ranked 5th.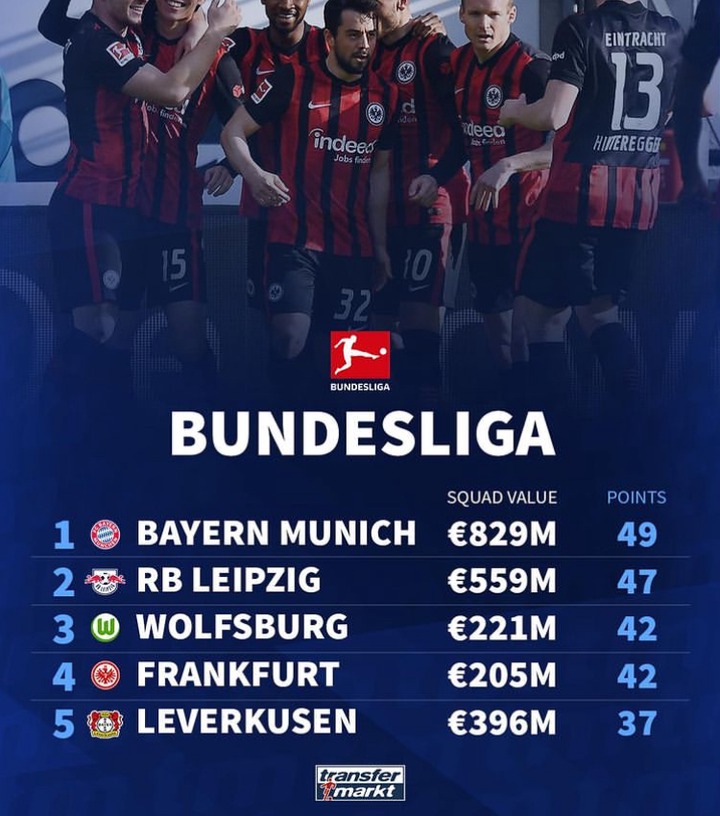 Bayern Munich is still at the top table in German Bundlesliga. They are currently top 1 with 49 points ahead. While Rb Leipzig is ranked 2 with 47 points. Wolfsburg is at the top 3 with 42 points ahead. Frankfurt is ranked 4th with 42 points also and Leverkusen is at the top 5 table.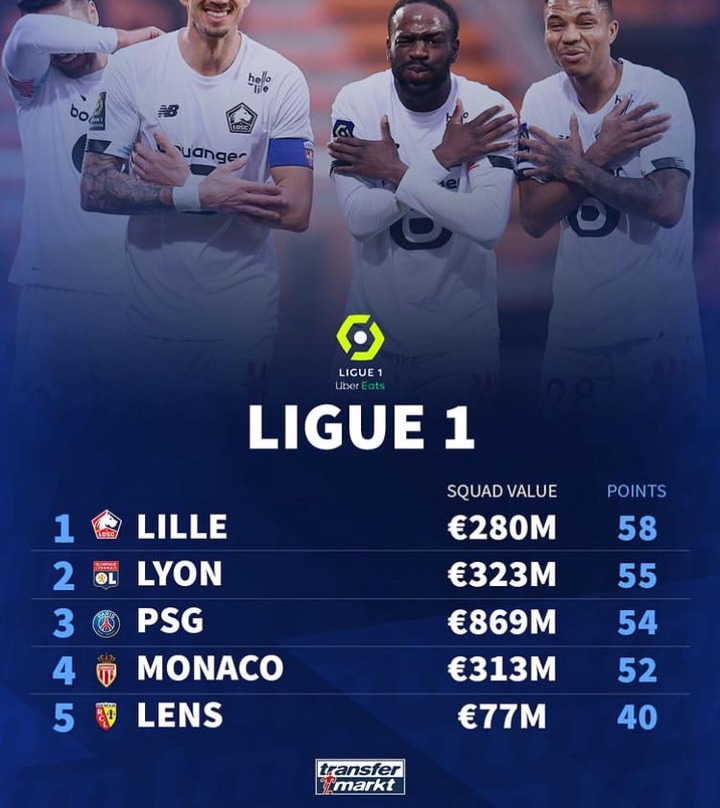 Here in Ligue 1, the team at the top 5 tables are;
Lille - 58 points
Lyon - 55 points
Paris Saint-Germain - 54 points
Monaco - 52 points
Lens - 40 points.
Content created and supplied by: CR-7 (via Opera News )