See where this man ended up sleeping after arguing with his wife. (photo)
This man posted a picture on his social media account of how he ended up after he was involved in an argument session with his wife.
The argument was like a football match, they played 90 minutes took a break at forty-five minutes 45, rested and they did the substitution, the placed the remaining 45 minutes.
The man revealed that he won the battle, but the battle won him, meaning after he won the argument he was still sent packaging out of the house, at least for the night. As he was seen outside chilling.
Different homes have their arguments and in most homes, the wife always gets to win because after hours of arguing you will just allow her to win so that peace can rain. As a man after an argument, you don't expect your wife to leave the house if it comes to that, you will have to leave which will prompt you to apologize.
Issues come up at various homes but what makes a good how is how fast and well you settle your issues within your family without the involvement of a third party.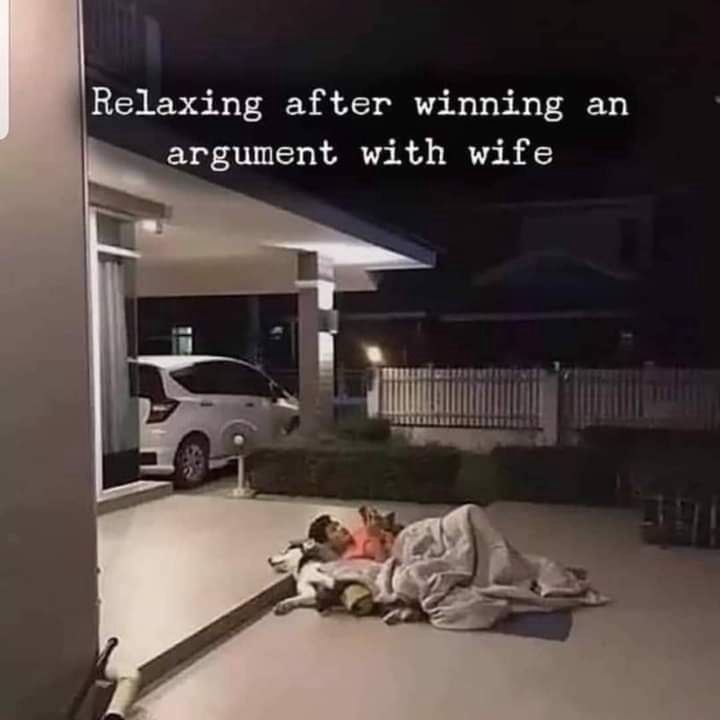 Content created and supplied by: Kombolo (via Opera News )