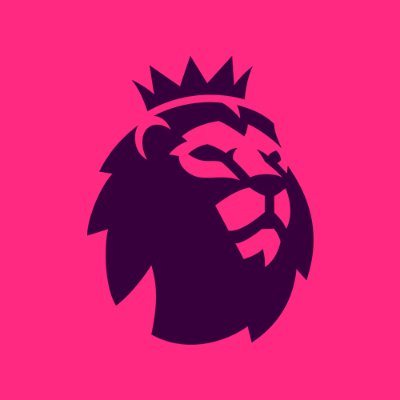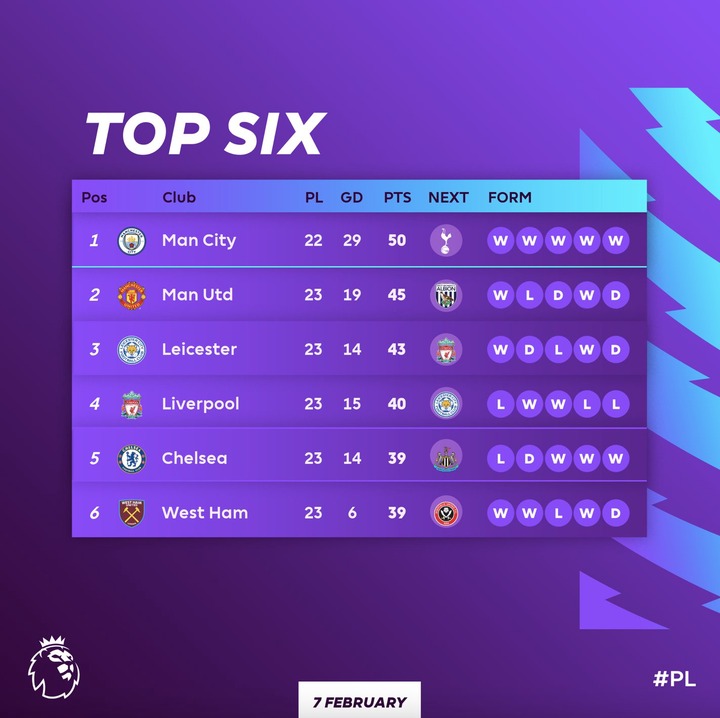 The premier league is fast coming to an end this season and it is one competition that blatant bonkers things seems to happen on daily basis. I am not talking about how the games are been officiated, i come to show you some records that might be broken before the end of the season.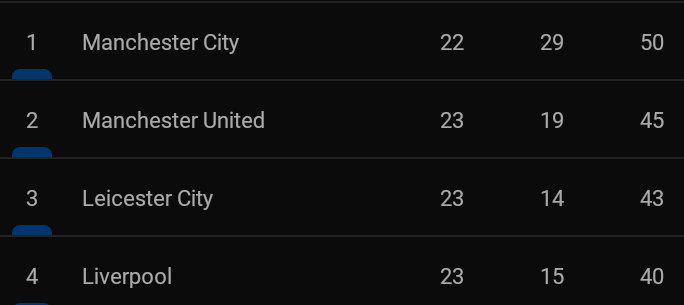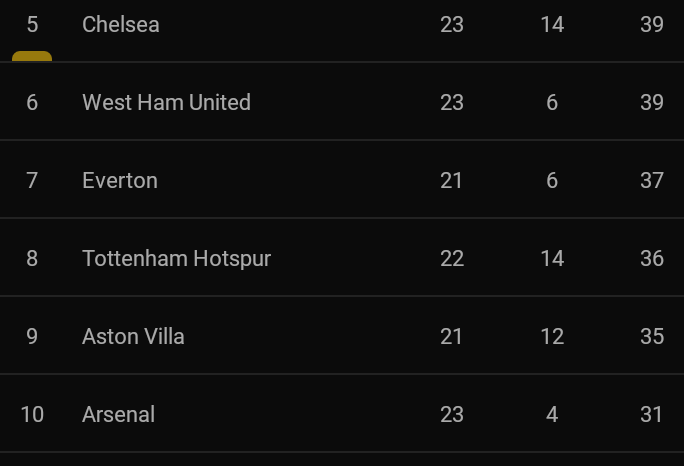 *. Man City are first in the EPL table with a game at hand and the Pep Guardiola team are looking like it's former self, after beating Liverpool 4-1 yesterday, i think they are gradually stealing the title this season.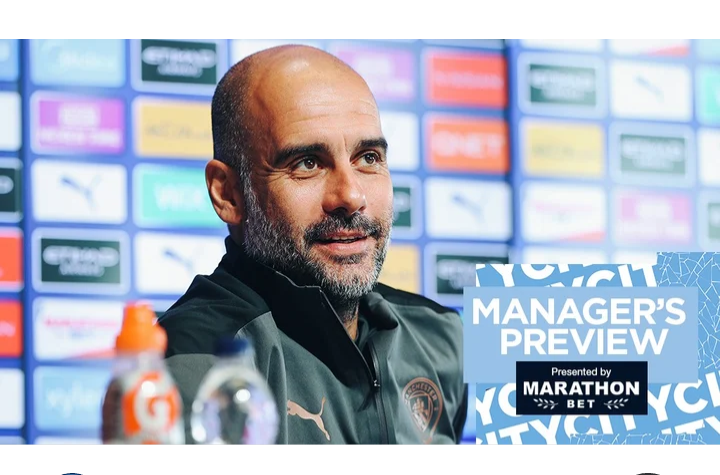 Every year new records are broken, and this season seems like the period to look forward to, at least to know if a new record could be set and broken: let's look at six existing records in EPL that might be broken.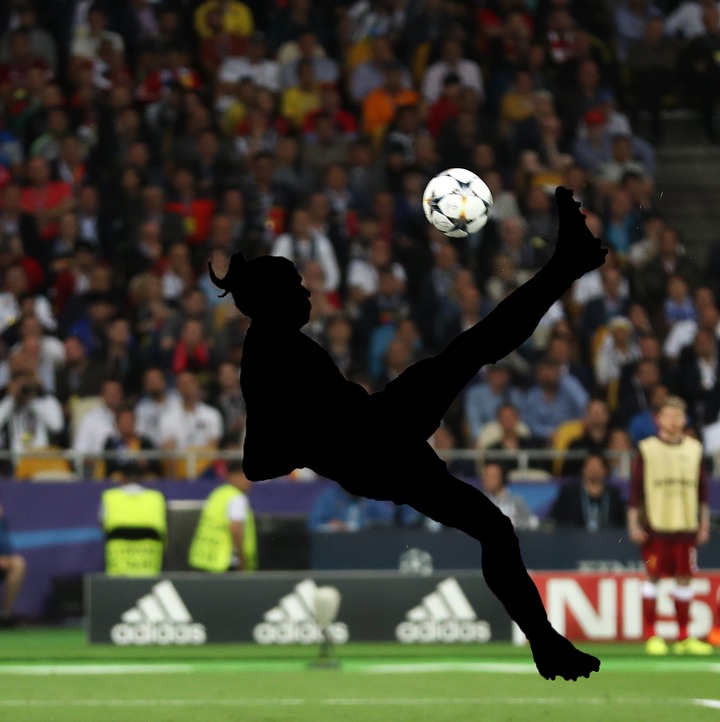 1. Six Premier league teams in the champions league next season: let me break it down to you, for the premier league to have six teams in champions league, this three things will happen. *. An English team need to win the Europa league. secondly, another England team will win the champions league and lastly, non of those teams that will win the competitions will be in top four this season.
The highest number of clubs that the premier league has ever given to the champions league is five; in 2005/06 when Liverpool won the league and didn't finish in top four, again in 2017/18 when man united won the Europa and did not qualify for the champions league. This could be our best chance to see six teams in Europe's premier competition as the EPL is still open for grab.
Tottenham, Arsenal and Leicester are still in Europa league, while Liverpool, Chelsea and Manchester city in the champions league.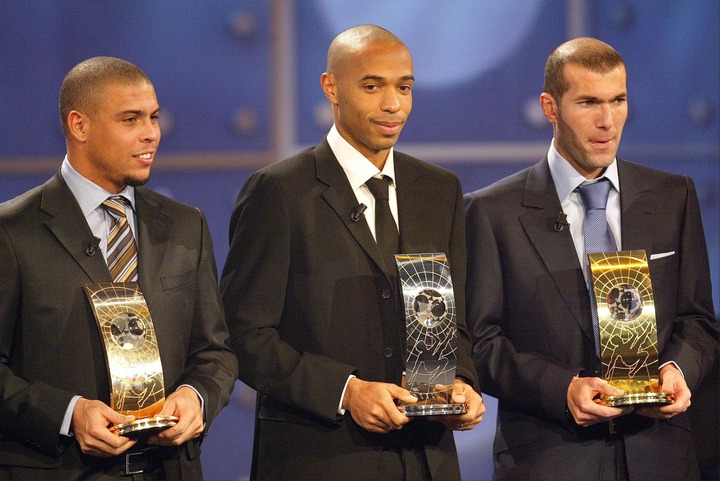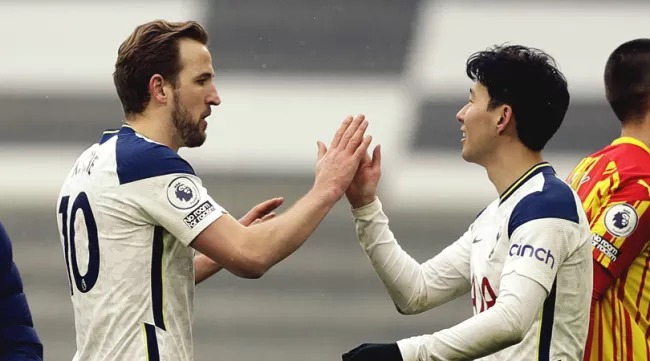 2. Harry Kane breaking Henry's assist record in England: Henry set an astonishing record in 2002/03 EPL season, as he assisted 20 times to his team mates to score as they finished runner-up to Sir Ferguson Man United. Man City Kevin De Bruyne has achieved this feat but not surpassing it last term.
Kane has assisted 11 times to his team mates and it is remaining 10 more to surpass him, apart from injuries i believe he can do it.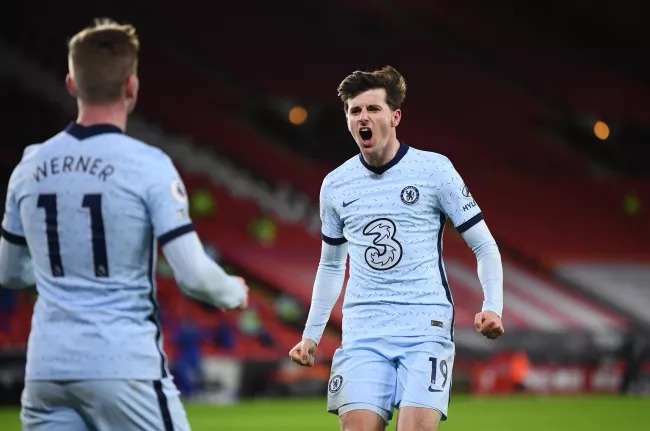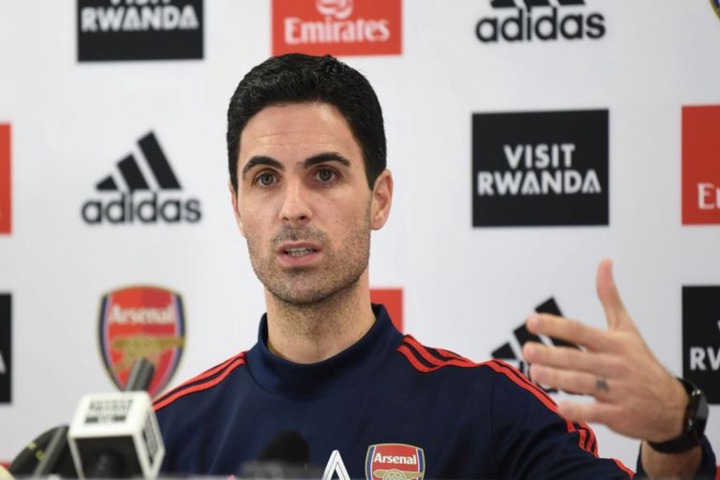 3. Chelsea to surpass Arsenal in the all-time premier league table this season: when you think of premier league title battle and history, you think of Ferguson and Wenger. So Chelsea are about to leapfrog Arsenal in the record book.
Chelsea has won the more titles (2) since 1992 than their London rivals but are currently 1,997 points while Arsenal are 2,011. Which means, it is only 14 points that differentiate both teams, and in the last week alone the blues has close the gap to six points.
Given how inconsistent the Gunners are, it looks like Chelsea will pass them in a couple of months, just this season they are 8 points behind the blues with 15 matches to go this season.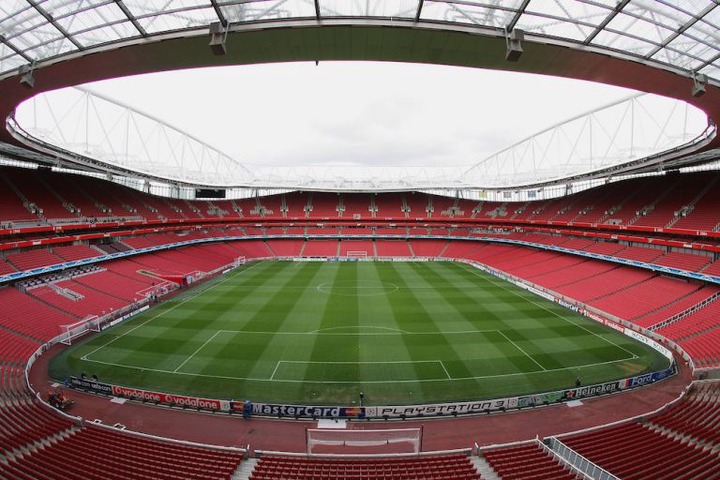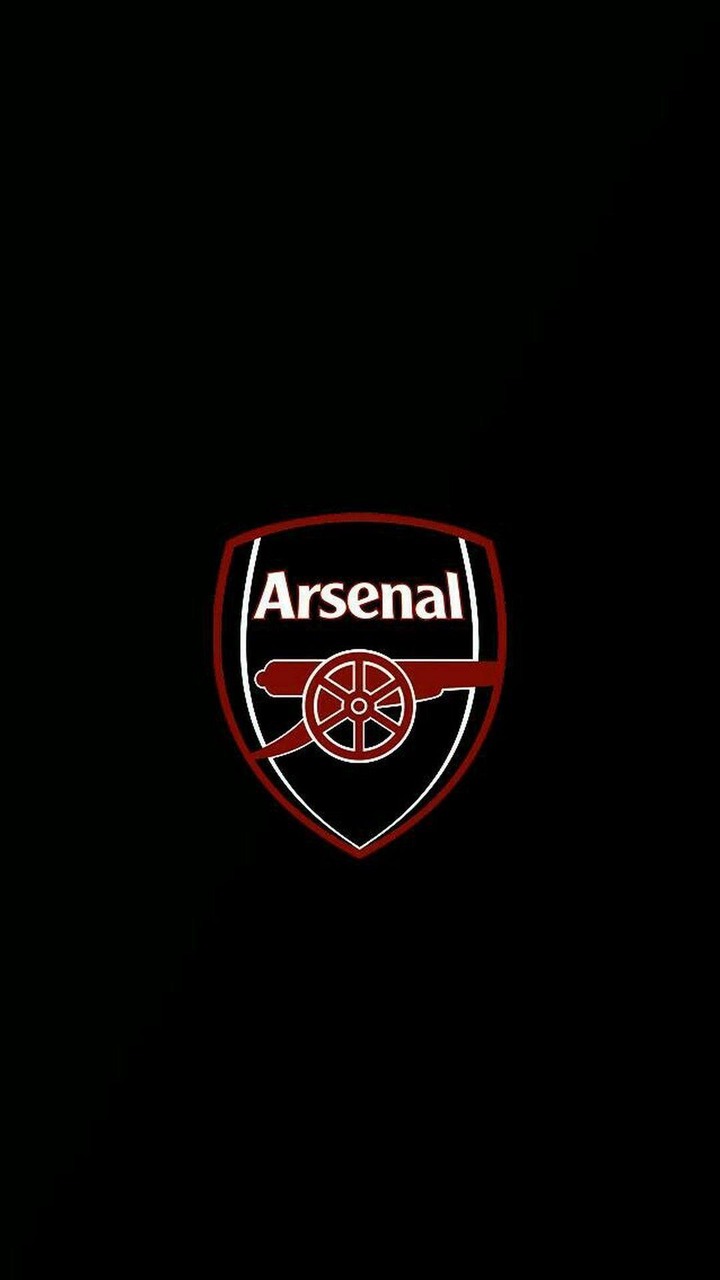 4. No London club will be in the top four since 1996: in the 1995/96 season, in which Man United won the league while Liverpool, Aston Villa and Newchestle occupied the top four. The Gunners finished fourth that year; it was the last day they finish outside the top four until 2016, which after they have not returned to the spot again till date. But Chelsea and Tottenham has been keeping the London clubs presence in the top four.
This season has been different with Chelsea, West Ham, Tottenham and Arsenal occupying the fifth, sixth, eighth and tenth positions respectively. With Leicester looking very good to finish in the top four race after they missed out last term, this might be the end of 24 years old record because United and the Citizens looks very strong, Liverpool in the other hand are doing well also. It's going to be difficult for the Londoners this period.
Content created and supplied by: OrjidominionObasi (via Opera News )