Once again the news coming out of capital club, Arsenal states that Nigerian billionaire is still interested in owning the London club.
The richest man in Africa, Aliko Dangote, has been tipped to finally takeover the club from current owner, Stan Kroenke.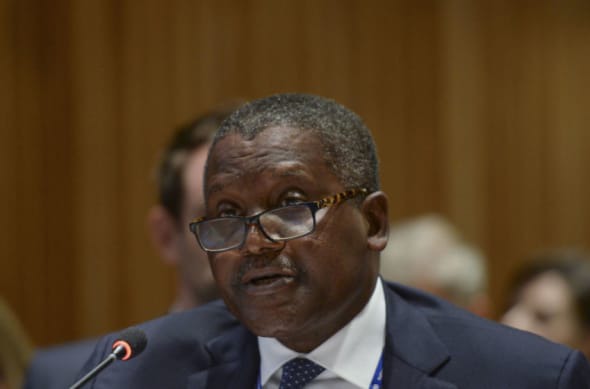 Should the richest black man decide to launch a fresh bid, he's likely to own the club before the year ends.
Dangote has been outspoken about his desire to own the club for a very long time now, dating back to 2011, which makes it ten years now. He moved in 2011 to buy the shares of Lady Nina Bracewell-Smith's 15.9% but it was eventually purchased by Kroenke.
Dangote is known to have once made the bold statement, "it's about buying Arsenal and turning it around. I've run a very successful business and I think I can also run a very successful team. Right now, with what we are facing, over $20 billion of projects. I cannot do both."
He further insisted that there is no doubt that he would buy the club as money isn't a problem.
Reports coming out of the club states that Dangote might launch a bid in 2021 and finally owned the club this year.
Do you think Dangote would eventually own Arsenal?
For more updates. Follow.
Content created and supplied by: DeraSoft (via Opera News )