African players have been doing well in European leagues this season. In this article, you shall see African best players for each position. Which player do you think have the best performance for his club this season?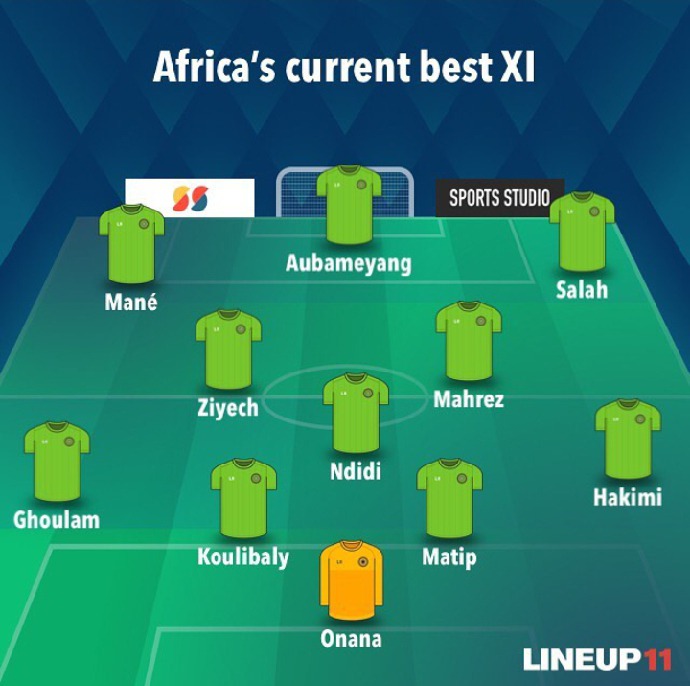 Players who made up the African Best Xi includes onana, Kalidou Koulibaly, Joel Matip, Achraft Hakimi, Hakim Ziyech, Sadio Mane, Mohammed Salah, Ghoulam, Wilfred Ndidi, Pierre Emerick Aubameyang and Riyad Maharez. Most of these players have been doing excellent this season. Wilfred ndidi scored his first goal of the season against Chelsea. While Kalidou Koulibaly is one of the most sought defenders in Europe.
Onana was suspended for 12 months for violating dope regulations. However, onana have been incredible for Ajax Amsterdam this season. Riyad Maharez have helped Manchester city to maintain the top of the premier league table. Since Achraft Hakimi Joined inter milan, he have contributed to ten goals for the potential serial A winners. Which of these players is your favourite? Drop your comments below. Please like and share to your fellow football fans.
Content created and supplied by: Football-Stats (via Opera News )