There is only one player in Europe who hasn't been dribbled. I'm not referring to Sergio Ramos, Koulibaly or Aymeric Laporte.
This impenetrable defender was a surprise bargain. He's the underdog star of FC Barcelona, we're talking about, Ronald Araujo. Barca's defender is a rock in the back and this statistic only confirms what we already knew. Araujo is a wall.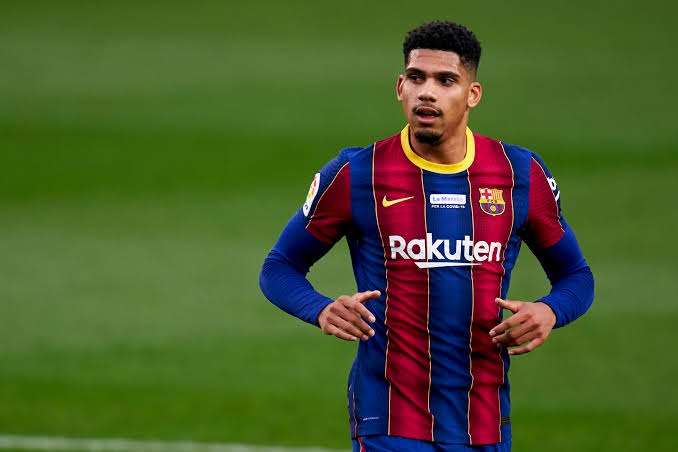 Gerard Pique's injury gave Araujo the chance he needed and the Uruguayan defender took it with both hands.
He has played more than 10 matches so far this season. With Araujo in the starting eleven they haven't lost so far and Barcelona have kept 6 clean sheets out of those 11 games. Araujo even scored a goal in the 2:2 draw versus Valencia.
But where did the impenetrable defender come from?
The 21-year-old was born in Rivera, Uruguay in 1999, making his debut for Rentistas at just 17 years old. Only 2 season later, he was signing his Barcelona contract.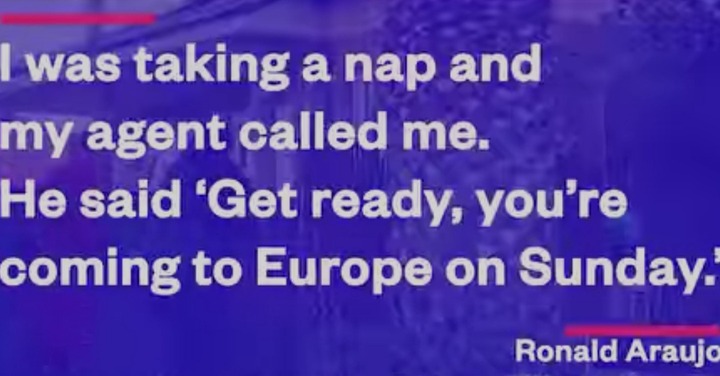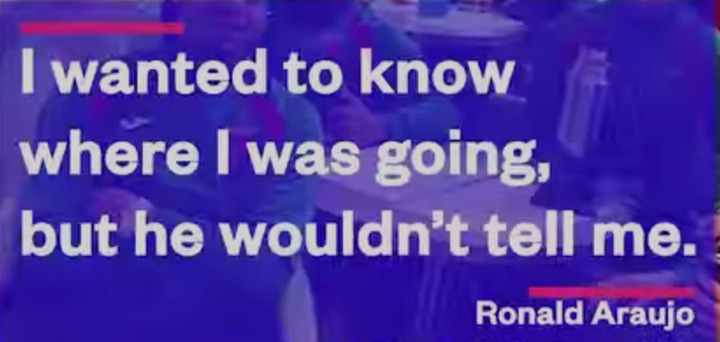 "I was taking a nap and my agent called me. He said 'Get ready, you're coming to Europe on Sunday.' I wanted to know where I was going, but he wouldn't tell me." Ronald Araujo, El Espanol, 2021.
His agent was dealing with several offers at the time, among his suitors were Real Madrid.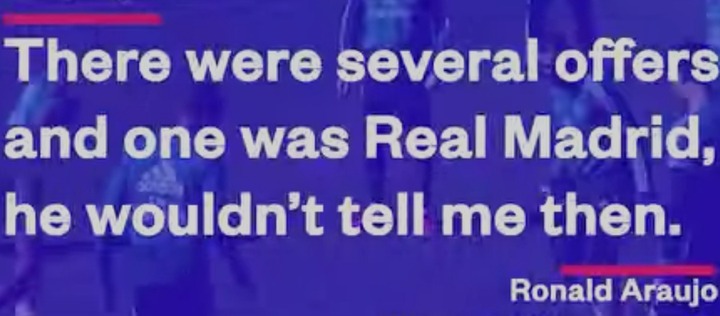 "There were several offers and one was Real Madrid, he wouldn't tell me then." Ronald Araujo, El Espanol, 2021.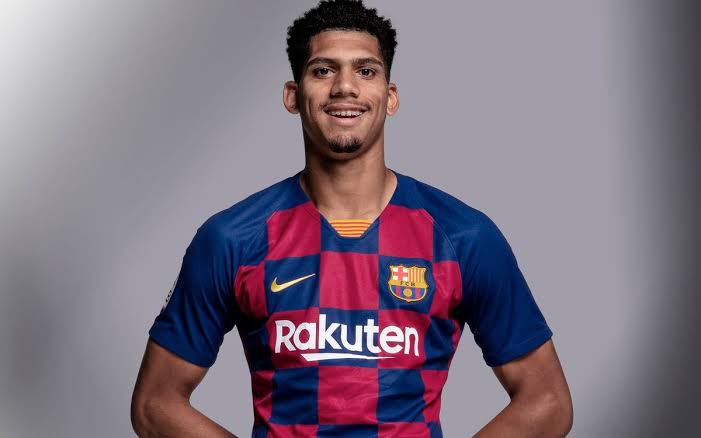 In the end, Barcelona signed him and moved him to their B team. Araujo played two entire season with Barca B in Segunda B, playing 44 games and scoring 6 goals.
That's when he started featuring for the first team and met a follow Uruguayan who helped him along the way.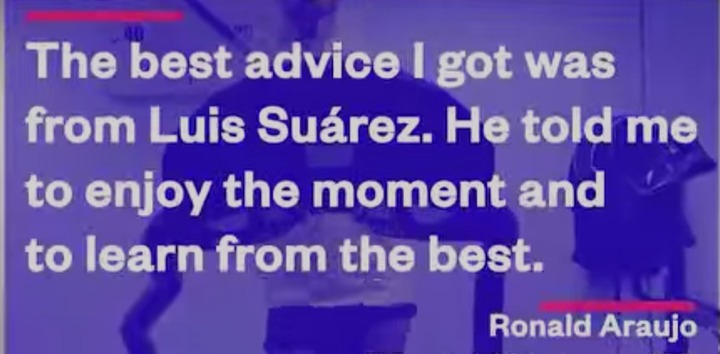 "The best advice I got was from Luis Suarez. He told me to enjoy the moment and to learn from the best." Ronald Araujo, El Espanol, 2021.
What's incredible is that Araujo was signed in 2018/2019 season.
Content created and supplied by: Legitjournalism (via Opera News )