These are the footballers that look like cartoon characters.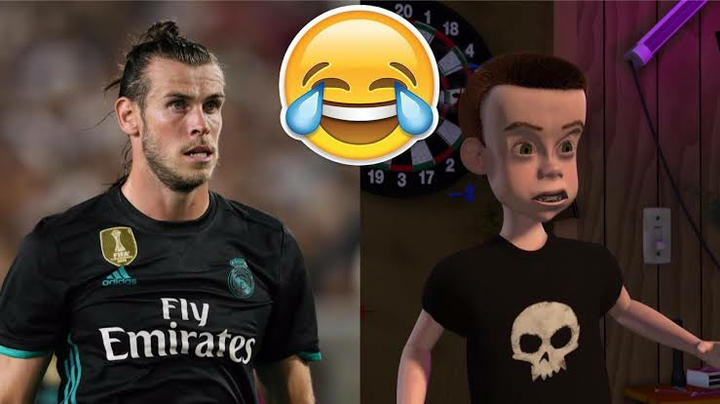 If you remember Toy Story 1, one of the villain is the bad kid; Sid who wanted to destroy his neighbor's toys with fireworks. As you can see, he looks like Bale.
2. Cavani and Tarzan
If you watch cartoons while growing up, you'll recognize Tarzan and how much he looks like Edison Cavani.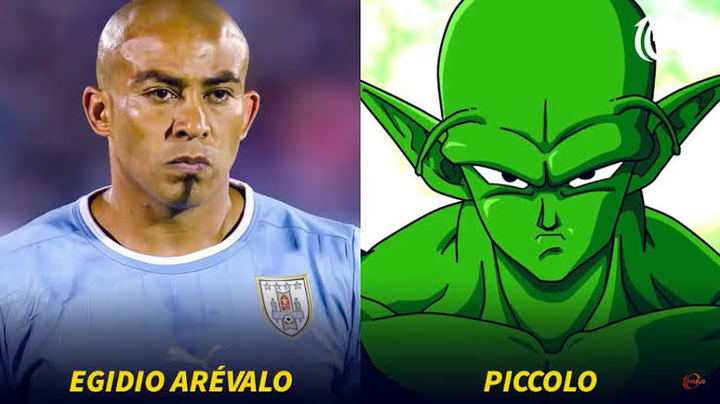 Anime fans will recognize piccolo from Dragon Ball anime series.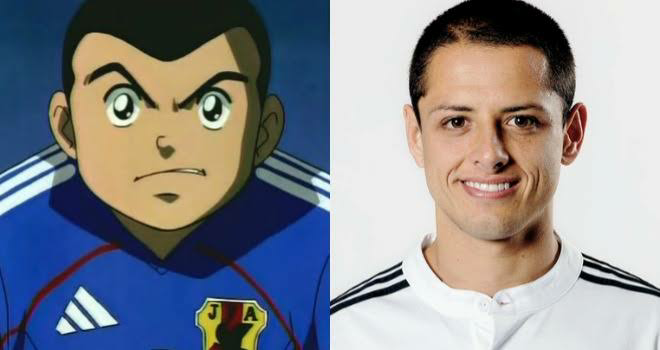 Ryo is an anime character from the Japanes football Anime series "Captain Tsubasa".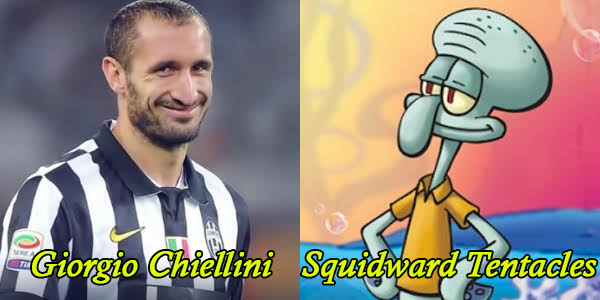 5. Chiellini and Squidward Tentacles
Squidward does not need an introduction, he's the grumpy neighbor of hardworking and perky Spongebob Squarepants.
6. Cuadrado and Rallo Tubbs
Rallo Tubbs is Cleveland's son, a character on "Family Guy" series. Cleveland is Peter, the main character's friend.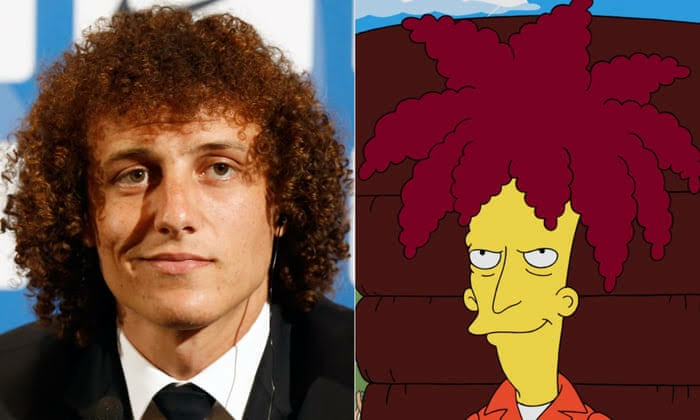 7. David Luiz and Sideshow Bob from "The Simpsons"
They look like a twin don't they?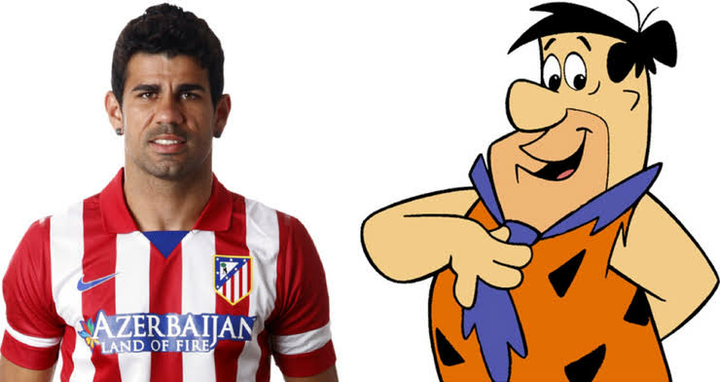 8. Diego Costa and Fred Flinstone from "The Flinstones"
If you don't know Fred Flinstone from the 90's cartoon "The Flinstones", you've missed a lot as a kid.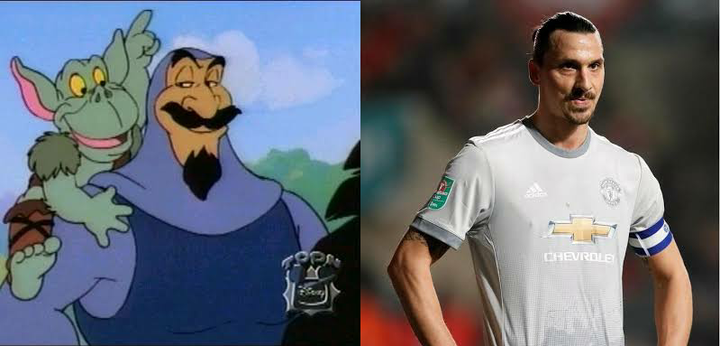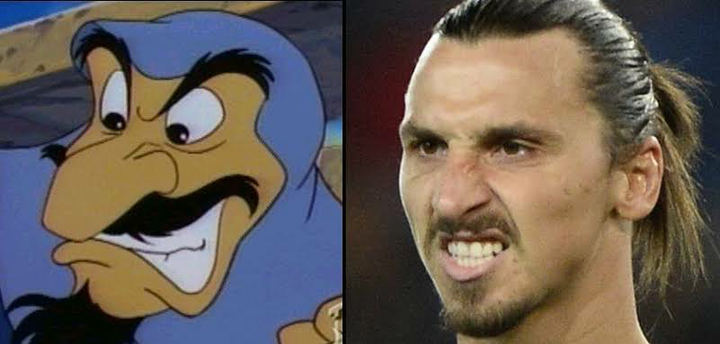 9. Ibrahimovic and Duke Sigmund from "The Gummi Bears" cartoon
Sigmund is the villain in the cartoon "The Gummi Bears", I'm sure some of you know how Ibrahimovic can come off sometimes as a villain because of his abrasive personality.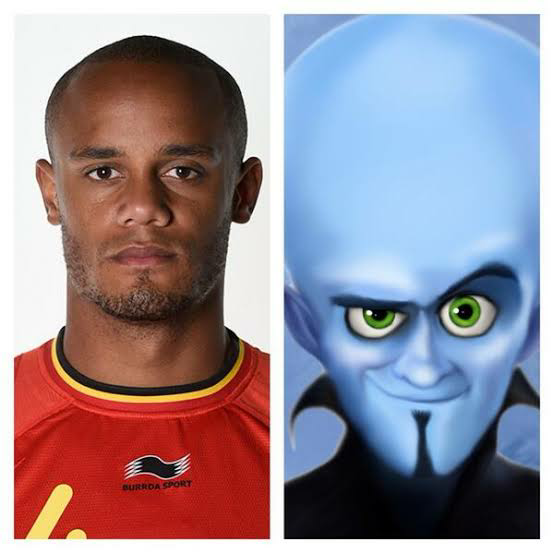 10. Kompany and Megamind
I've once told a friend of mine that V. Kompany looks like Megamind. If you haven't seen the cartoon, check it out, it's good.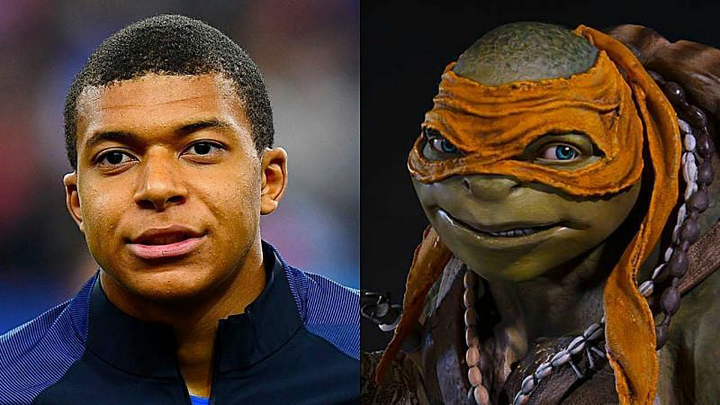 11. Kylian Mbappe and Michelangelo from "Teenage Mutant Ninja Turtles
Everyone knows the youngest, most playful and most fun ninja turtle, doesn't he look like Mbappe?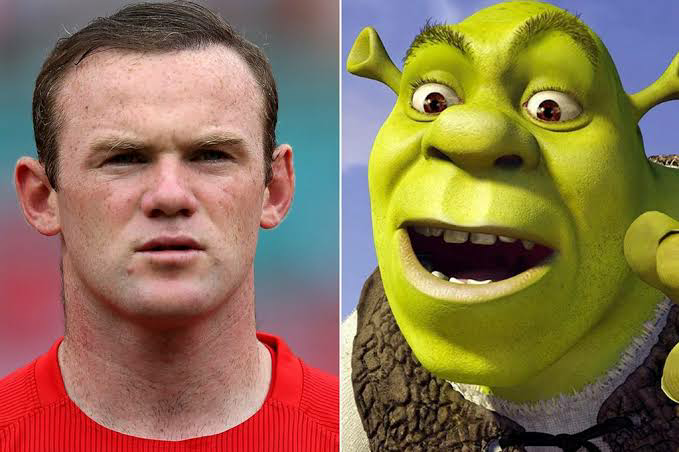 12. Wayne Rooney and Shrek
I'm sure some of you grew up watching Shrek. He's the grumpy Ogre and the main character in the animation franchise. It made a lot of money worldwide. They do look alike, right?
If you don't agree with me, you can let me know in the comment section which players look more like cartoon characters than these guys.
Thanks for reading.
Don't forget to like and share the article.
Content created and supplied by: Yellowbele23 (via Opera News )