After Bayern defeated Tiger University 1-0 and crowned the sixth titles. Frick became the second coach in history to lead the team to win six championships after Guardiola, and he surpassed Guardiola. From the perspective of honor, Flick has become the "first handsome" in football.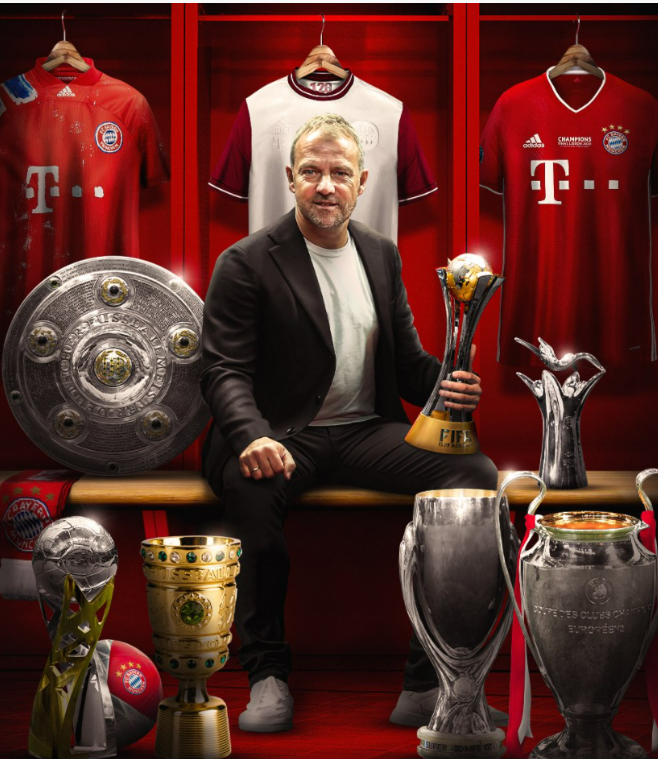 On November 4, 2019, Bayern dismissed Kovac and announced that Flick will temporarily serve as the team's head coach. At that time, Bayern ranked fourth in the Bundesliga, 4 points away from the top of the list. Who could have imagined that in just over a year, Bayern would become the "six crown king" from seemingly losing its dominance in China! Frick has also become another "six crown" coach after Guardiola.
Last season, after Flick took over, he led Bayern in 36 games in all competitions, with a terrifying score of 33 wins, 1 draw and 2 losses. This season's Bayern, 15 wins, 3 draws and 2 losses in the league, 5 wins and 1 tie in the Champions League, 1 win in the European Super Cup and 1 win in the German Super Cup to win the championship. The biggest downfall in the German Cup was actually in the second round. Penalty shootout lost to the second-tier team Holstein Kiel, with a record of 1 win and 1 loss. In the Club World Cup, 2 wins won. So far, this season's performance is not too big compared to last season, the peak period is still the same!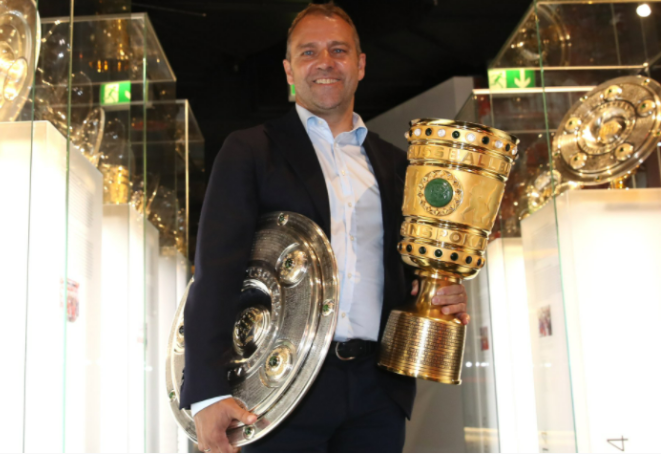 Statistics show that Frick led the team in 68 games, with a specific record of 58 wins, 5 draws and 5 losses, scoring 205 goals, conceding 62 goals and winning six championships. On average every 11 games, Flick can bring Bayern a championship.
In all, it took Frick only 465 days from taking office to achieving the sixth crown, which is faster and more amazing than Guardiola's sixth crown! Guardiola was appointed as the coach of the Barcelona first team on May 9, 2008, and won an unprecedented "six crowns" on December 19, 2009.
Flick has created many history. Not only is he the first coach to win the Champions League in the first season after taking over the coach of Bayern, he is also the first coach in Bayern history to win the Champions League. It is amazing.
Content created and supplied by: PoliticalPundit (via Opera News )