Jadon Sancho: Fan launches GoFundMe to help Man United raise funds for winger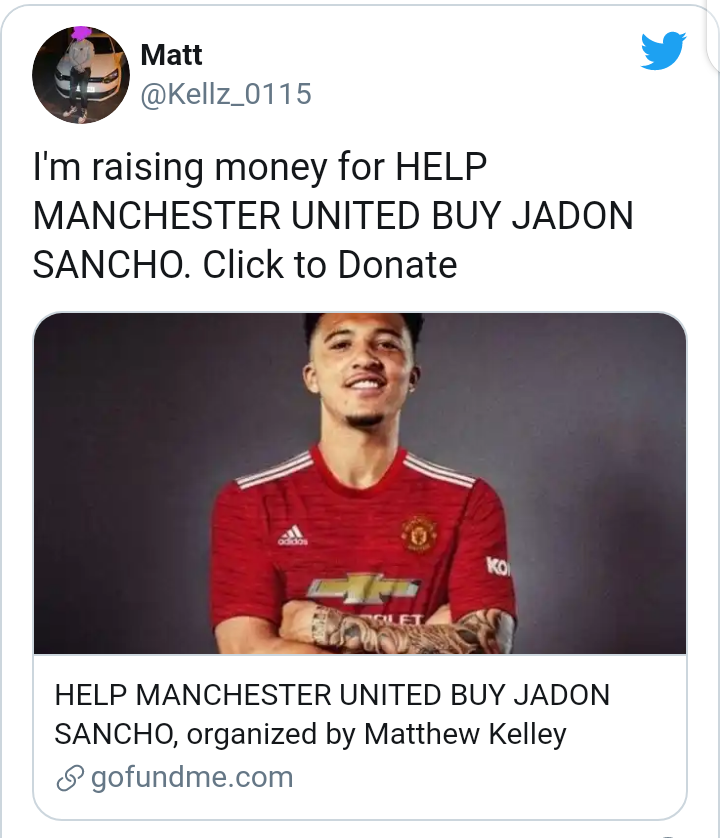 Manchester united fans are at it again but this time their frustration is on another level entirely, for a club said to be the richest in the world it's still a mystery to see how pulling off a deal is taking then forever to complete.
The united of old is a dream place for any body it is were all young talents were yearning to play as it had one of the best developing systems of all times, since Ed Woodward took over the transfer business for united it has been a disaster 80% of Ed Woodward big money signing have failed to live up to expectation.
Speculations concerning Sancho has gone for so long the united supporters have taken it upon themselves to start a fun raiser to complete Sancho deal, it is possibly the first time supporters have been left so fraudstrated with their club lack of signing that there want to do it on their own.
One fan has launched a GoFundMe in an ambitious bid to raise funds for the Red Devils to buy sign the winger, sancho who currently plays for Borussia Dortmund, is valued at £108 million with the transfer window closing on the 5th of October Manchester United have completed just one signing only.
How would there compete for the league is still a mystery, manchester united fans would need a miracle to survive at the hands of the Glazer's and Ed Woodward as there seem not to be bothered by the clubs shortcomings.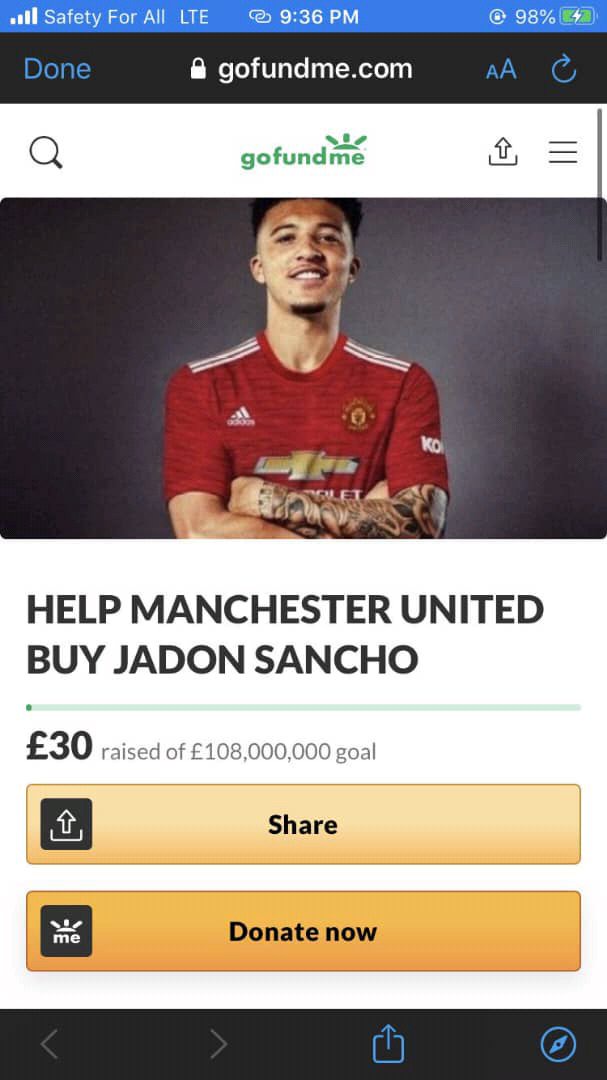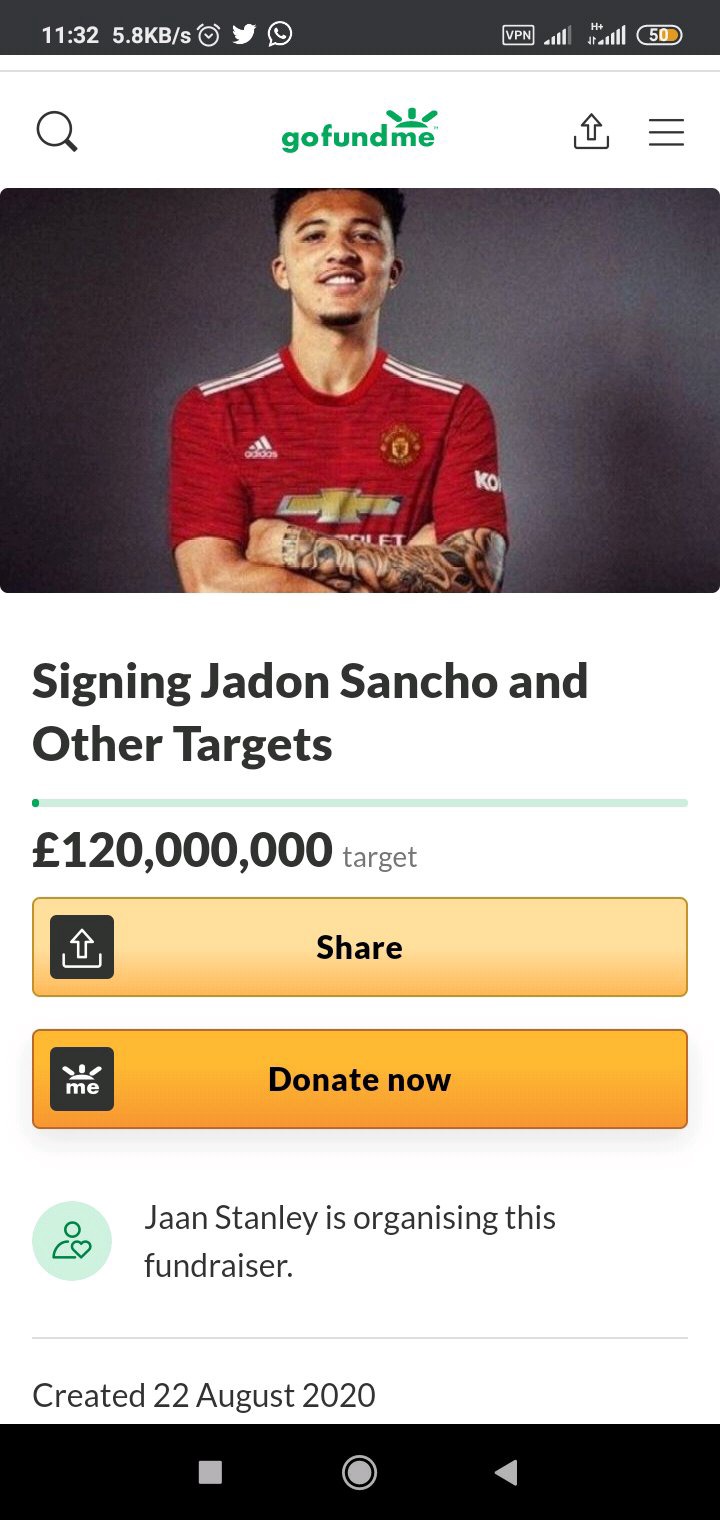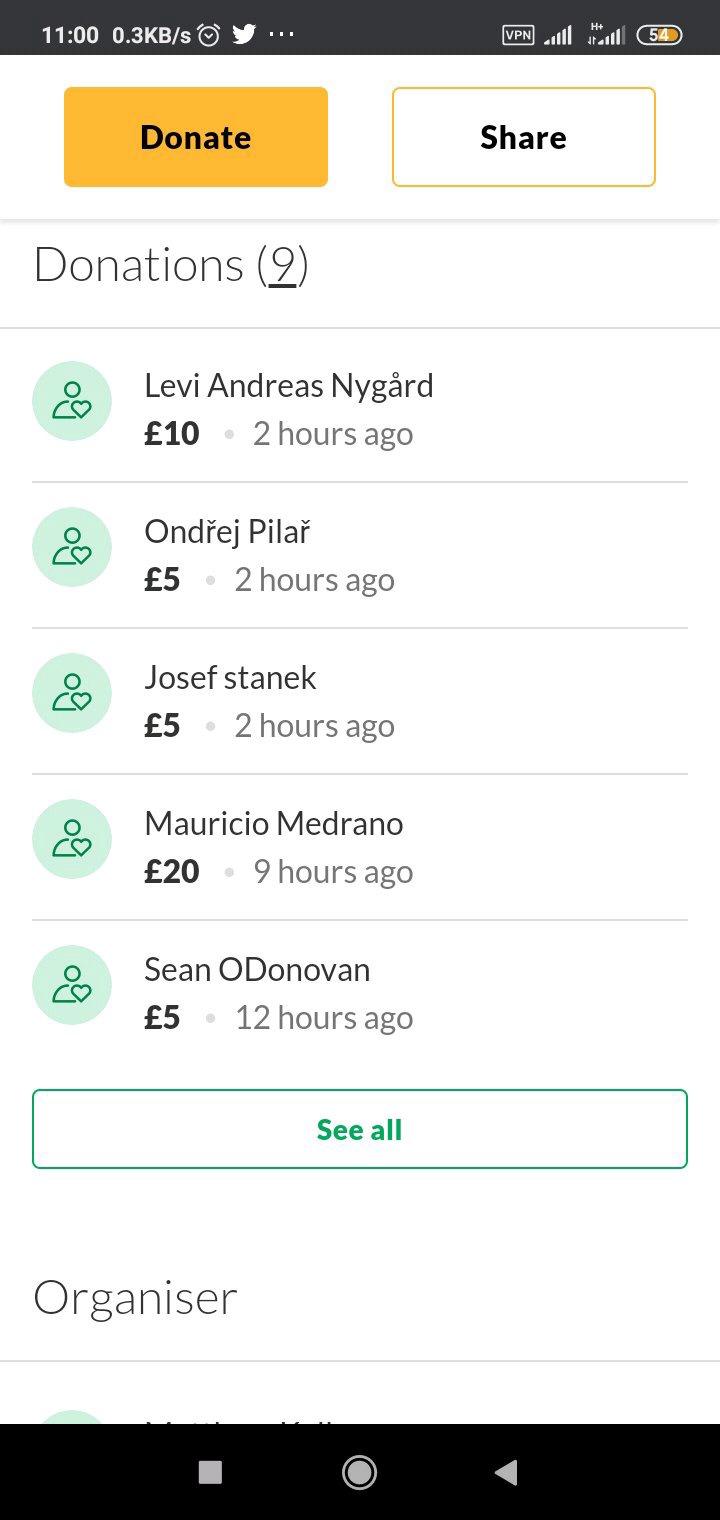 On his decision to establish the GoFundMe show determination, and for a fan to go to this length shows the united leaders are not reliable enough to decide what's best for the club.
Everybody is tired of seeing Daniel James run with the ball like a bull who is chasing a red flag, can't pass can't dribble in the world were wingers are dangerous and feared for their speed and skills with the ball. I guess in Daniel James case the skill part skipped him.
Some pundit have been quick to analyse that Signing of van de Beek as a panic buy to please fans, United lack of transfer business would surely come back to hunt them these season,
Source: Speeding (via Opera News )