The Premier League is regarded as the most watched league in the world with over millions of viewers to its name. The league is highly competitive and quite entertaining as well. The high drama, celebrations, triumphs and tackles which earns a player booking makes the league a joy to watch.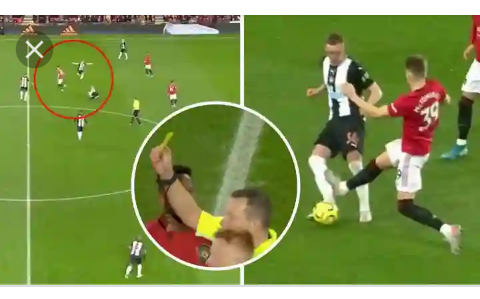 Many of us love to see tackles and a bit of nastiness from players. Unfortunately, what we enjoy seeing also get players punished. Yeah, tackles, when not well-timed and perfectly executed could get a player booked. While some players are known to be nasty with their tackles and end up getting yellow carded, others get booked for some silly and avoidable reactions. That then brings to the mind the question "which player has received the highest number of yellow cards in Premier League history.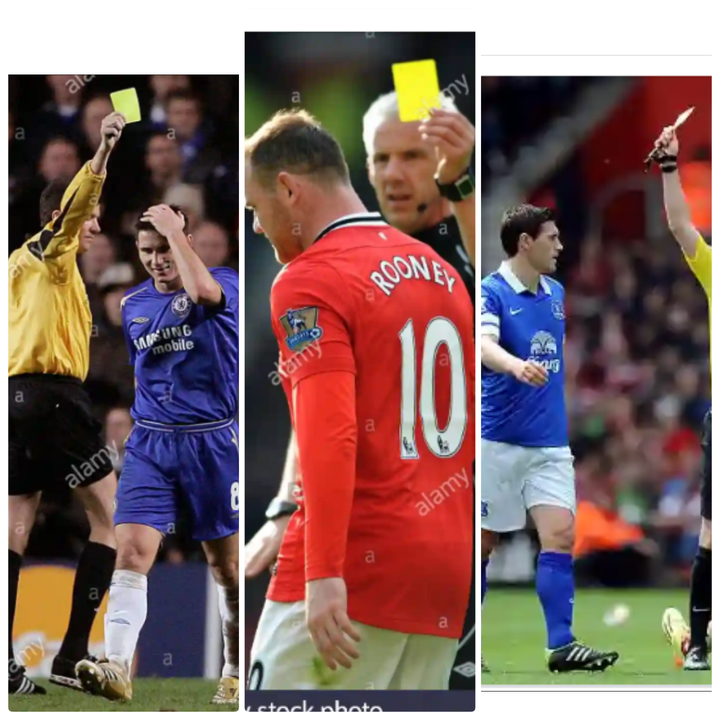 It is easy to think of Paul Scholes, Wayne Rooney, Essien, Viera, Cantona, Tony Adams, Rio Ferdinand, Roy Keane other players known for their nastiness to be up there on the list. However, a search on the most yellow carded player showed that while this is not entirely true, some of them are in did up there.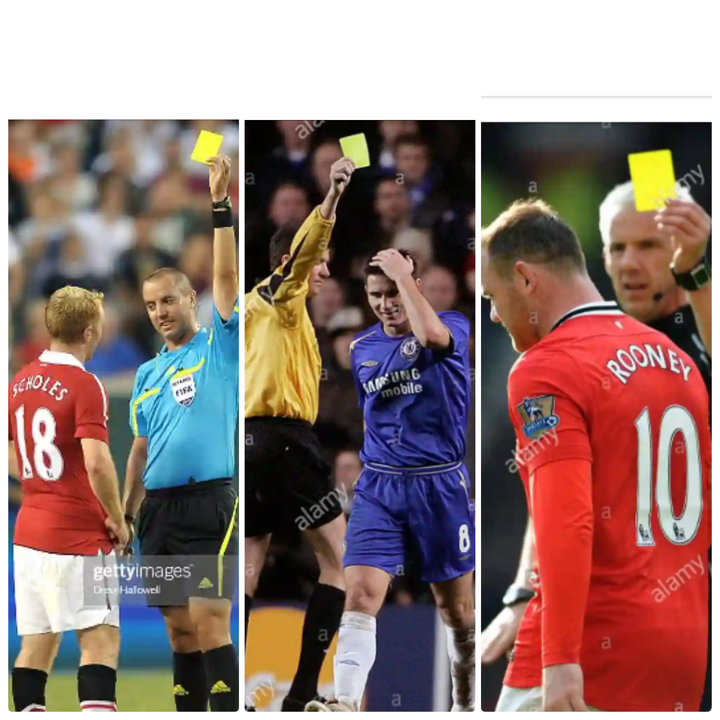 Here are the 10 most yellow carded players in Premier League History.
10. kelvin Nolan.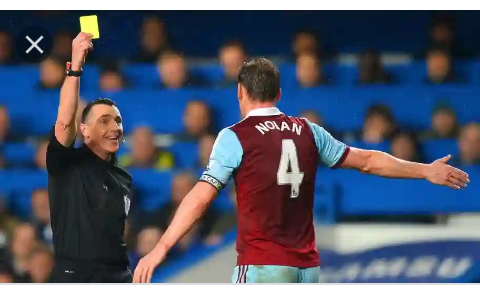 kelvin Nolan is the tenth most yellow carded player in Premier League history with a total of 86 yellow cards received. Nolan played for a host of Premier League clubs with which he earned his 86 yellow cards.
9. Robbie Savage.
At the 9th spot is a player who earned 87 yellow cards in the league.
8. George Boateng.
Boateng follows Savage with 87 yellow cards received. Gorge Boateng also played for a host of clubs in the Premier League.
7. Lee Cattermole.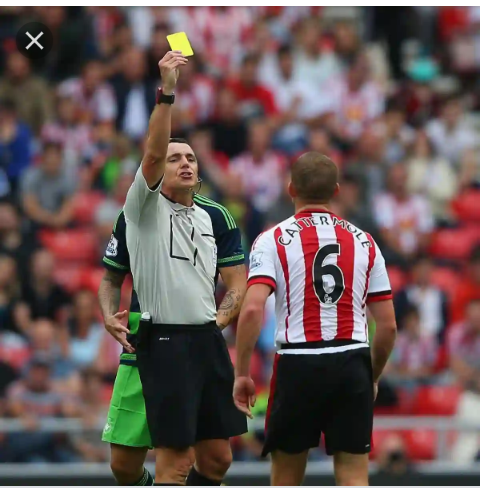 Next on the list is Lee Cattermole who received a total of 91 yellow cards in the Premier League. He is the 7th most yellow carded player in the history of the competition.
6. Scott Parker.
At the 6th spot is a former player of Fulham who is now their head coach. With 92 yellow cards in his playing career in the Premier League, Scott Parker is one of the most players who received the highest yellow cards in Premier League history.
5. Paul Scholes.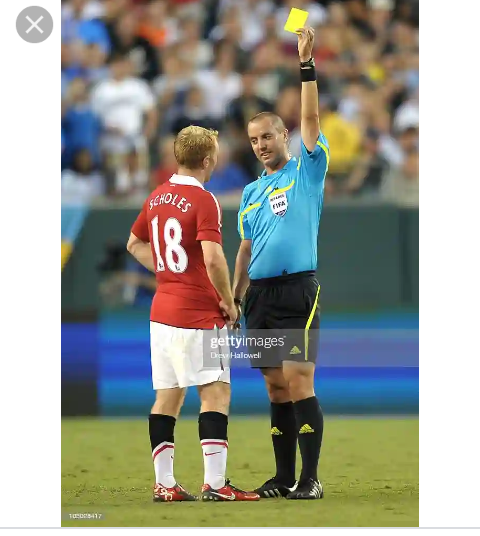 Ok, you thought he won't feature or what? Anyone who wants chest Scholes play will know that he isn't one who says away from tackles. Paul Scholes is arguably the greatest midfielder in Premier League history.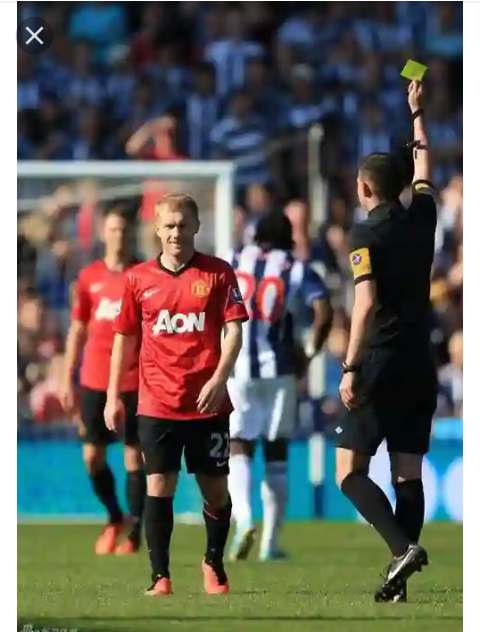 However, featuring on this list inst isn't something to celebrate. Still with a total of 99 yellow cards received, he comes 5th on the list. He is just one shy of the 100 mark. Haven retired from the game, he doesn't have the chance to do so again.
4. Kelvin Davies.
Another player with the same amount of yellow cards at Scholes is Kelvin Nolan. Nolan earned 99 yellow cards as a Premier League as well.
3. Lee Bowyer.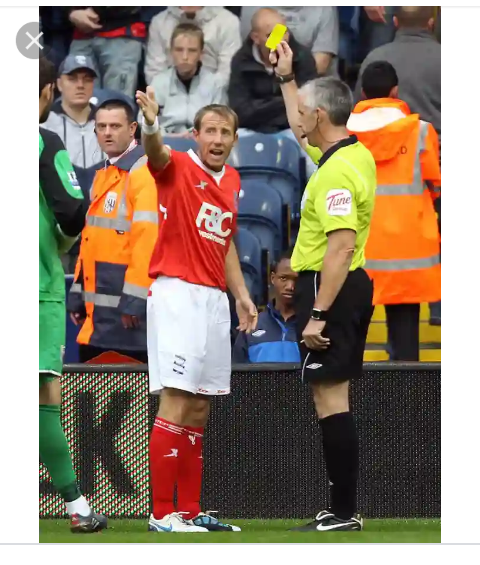 Surely, we hit the 100 mark now. Lee Bowyer is the first 100 man on the list. He earned 100 yellow cards while playing in the Premier League to cone 3rd on the all-time list.
2. Wayne Rooney.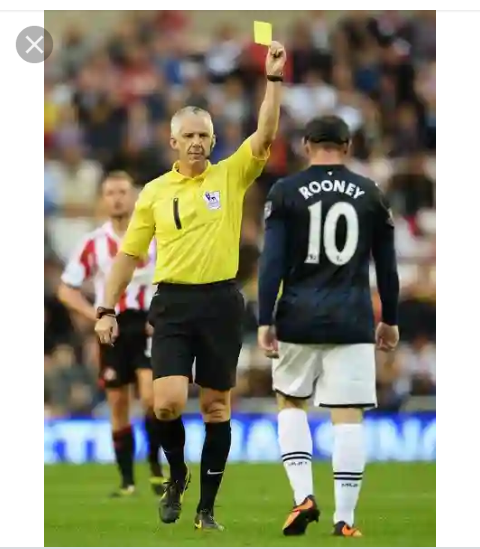 There are few records that this man's name won't be found. As a teenager, he was up there among the best. As a senior player, he probably did all that most senior players would have dreamt of. A multiple time Premier League winner, the highest scorer in Manchester United history. What else can we say.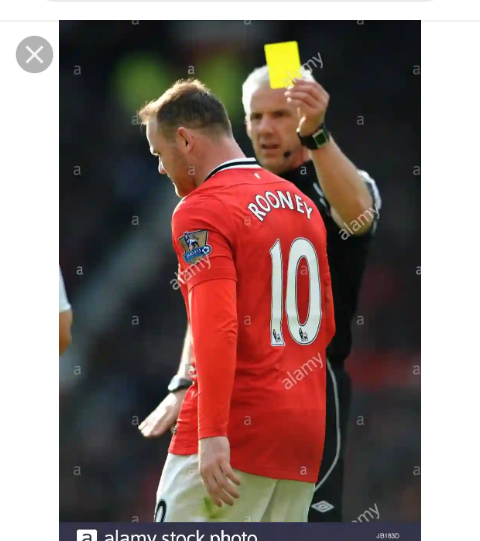 Hear this one then. As legendary as he is, he was as nasty. The 101 yellow cards he received during his playing days says much about that. Although, he is some way behind the player in the first spot, his 101 yellow cards placed him in second place on the all-time list.
1. Gareth Barry.
Here comes Barry, the most yellow carded player in Premier League history. Being the highest appearance maker in Premier League history contributed to Barry's 125 yellowed cards he earned a Premier League player.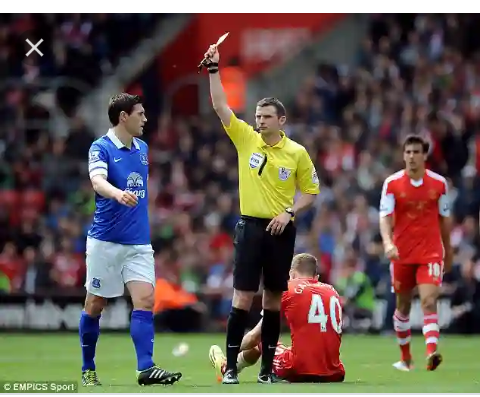 I bet that another player who sets the record as a target for himself will need to be nastier to break it.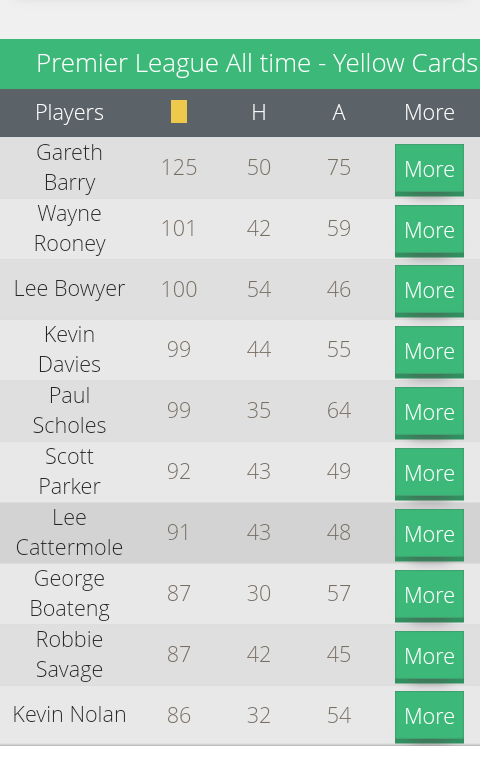 Which current Premier League player do you think can come close to Barry's 125 yellow cards in Premier League history?
Content created and supplied by: Theedu (via Opera News )