Former England and Chelsea Captain John Terry was tasked with picking his record-breaking Premier League XI, with some intriguing choices.
He was not permitted to include any Chelsea players. The Aston Villa defender chose a backline which included Premier League rivals and England teammates: "Gaz Nev [Gary Neville] has to be in, best right-back," he said on ' MNF'.
"Listen, we didn't play enough at England, I don't think, " he told pundit Carragher, who he placed at centre-back. "We played a couple of games, didn't we? But I think, genuinely, we would have had a great partnership."
"It didn't go too well in Croatia, did it?" , Carragher replied in reference to England's 2-0 defeat in 2006 in Zagreb in which the duo started together. Manchester United legends Rio Ferdinand and Patrice Evra completed the back four.
In midfield, he opted for a United trio of Ryan Giggs, Paul Scholes and Cristiano Ronaldo, with Liverpool's Steven Gerrard also playing centrally. When asked who he preferred between Gerrard, Lampard or Scholes, he said: " I'm going to say Lamps, aren't I? But I do think naturally Scholes was unbelievable. He did things I've not seen many players do. He was incredible."
"But having seen Lamps training, and seeing what he could do, he was unbelievable," he added. He was also wowed by Arsenal legend Thierry Henry, whom he included alongside Wayne Rooney.
"Coming up against Arsenal, he [Henry] was so quick. He was the best by far. He had everything, like the silent assassin, could score with his head, go short, go in behind."
"Literally the night before games, he is the one player in my career where I'd be thinking: 'It's going to be a tough day tomorrow.' Nobody but him had that effect on me in my career.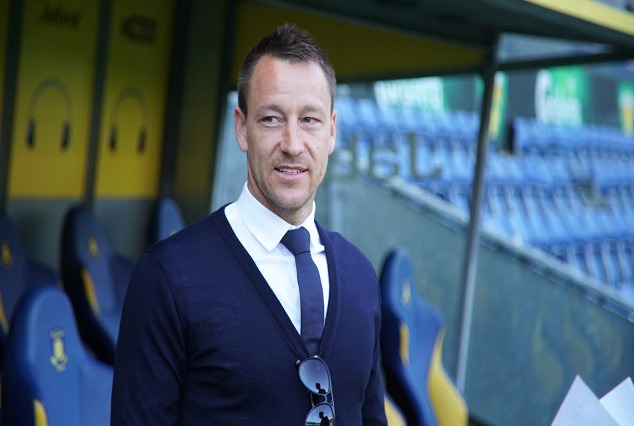 Content created and supplied by: Abdulameed105a (via Opera News )