We bring to you the English Premier League table and results compiled after interesting matches ended with shocking results. English premier league has gone into the fifth week of the competition. The week started with Everton who hosted the league champion (Liverpool). This ended 2:2 draw. Chelsea also hosted Southampton in a match that also ended a 3:3 draw at Stanford Bridge. Arsenal Lost to Manchester City in a way match by 1 goal to nil. Manchester United won their second match of the 2020/2021 English Premier League season tonight after playing 4 games in the league competition.
This week Result: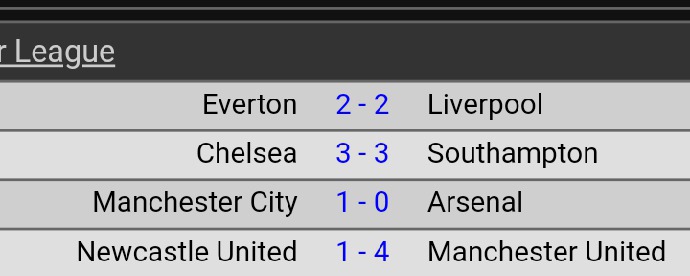 This result shifted Manchester united from position 16 to 14th with an outstanding match to play. Chelsea, on the other hand, have played the whole 5 matches having nine points. Currently, Chelsea FC sits 6th position.
Arsenal have played all their five games sitting fifth with 9 points.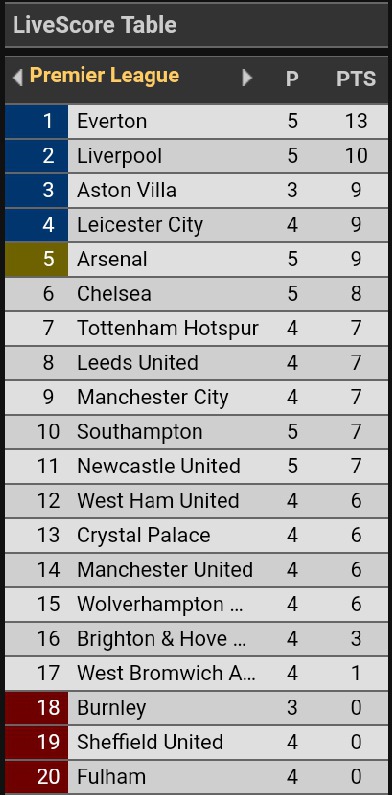 Other matches that remain and to be played tomorrow include:

Content created and supplied by: Oyiyemedia (via Opera News )