The Former German Footballer Mesut Ozil have taken to his twitter handle to show that Islam is not limited to group of people, country or arabs only.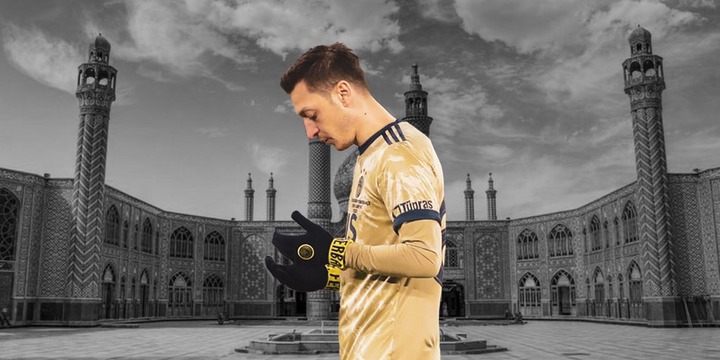 Many people at times seems to believe that Islam is only meant for the Arabs which is very wrong, Islam is meant for all human being like other relgions in the world.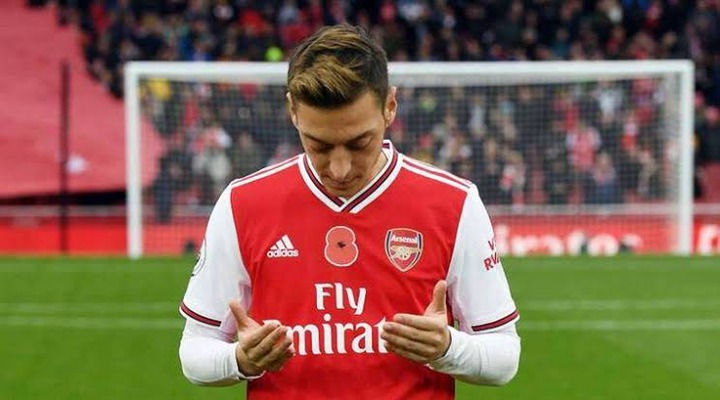 Back In the year 2011, 2012, 2013, 2015 and 2016, Mesut Ozil was named Germany's national team Player of the Year. In 2020, he was left out of Arsenal's 25-man Premier League squad.
But he is currently playing football for his home country Turkey. The former Arsenal Midfielder has now join the Turkish Football Club name FENERBAHCE Mesut Ozil has said that it was always his wish to play for the club.
See his tweet: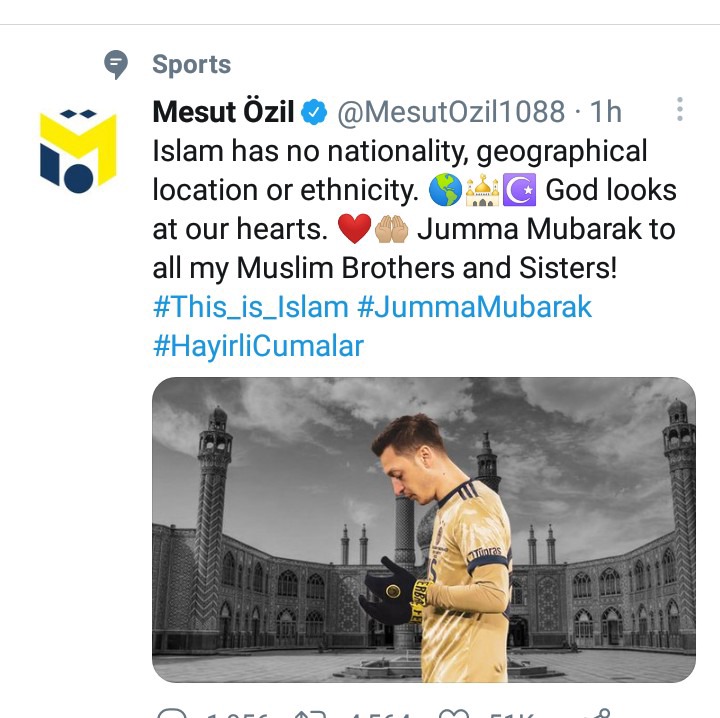 See The Reactions From People Regarding His Tweet;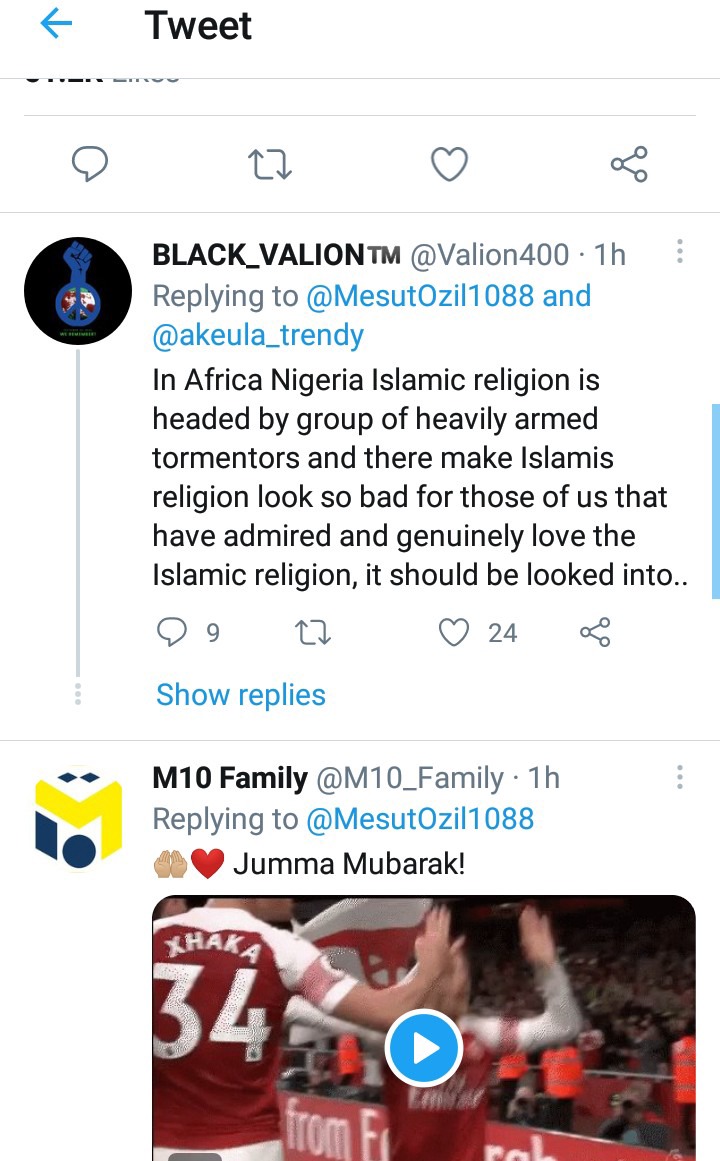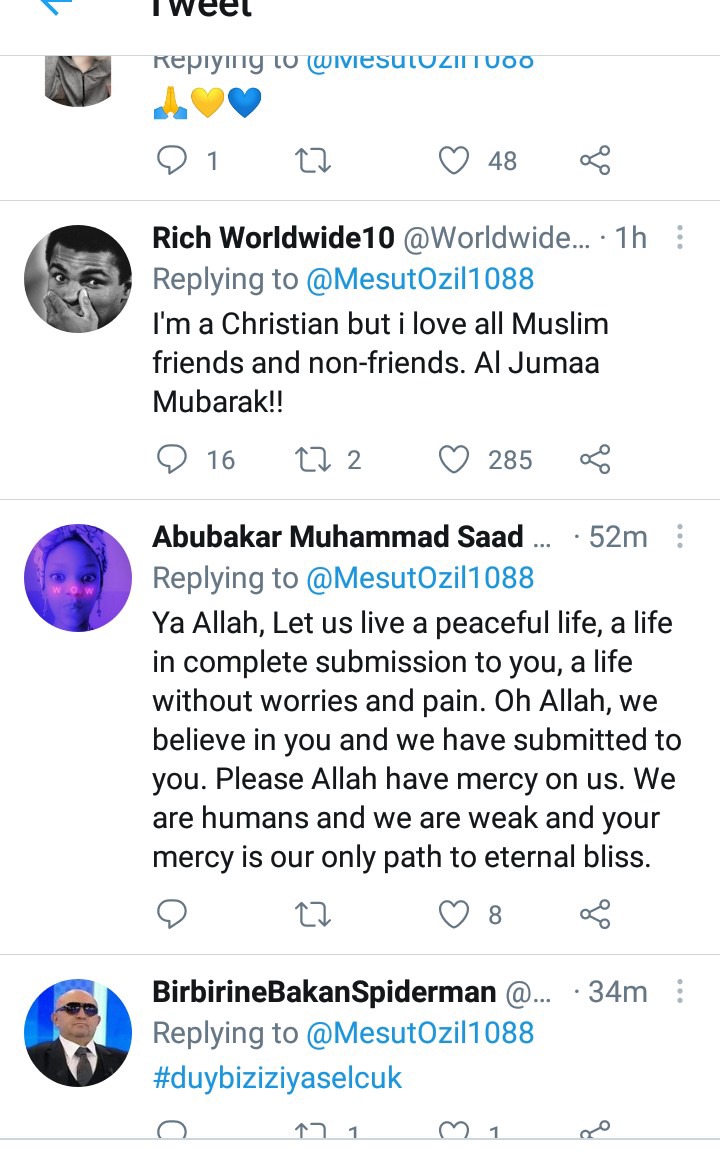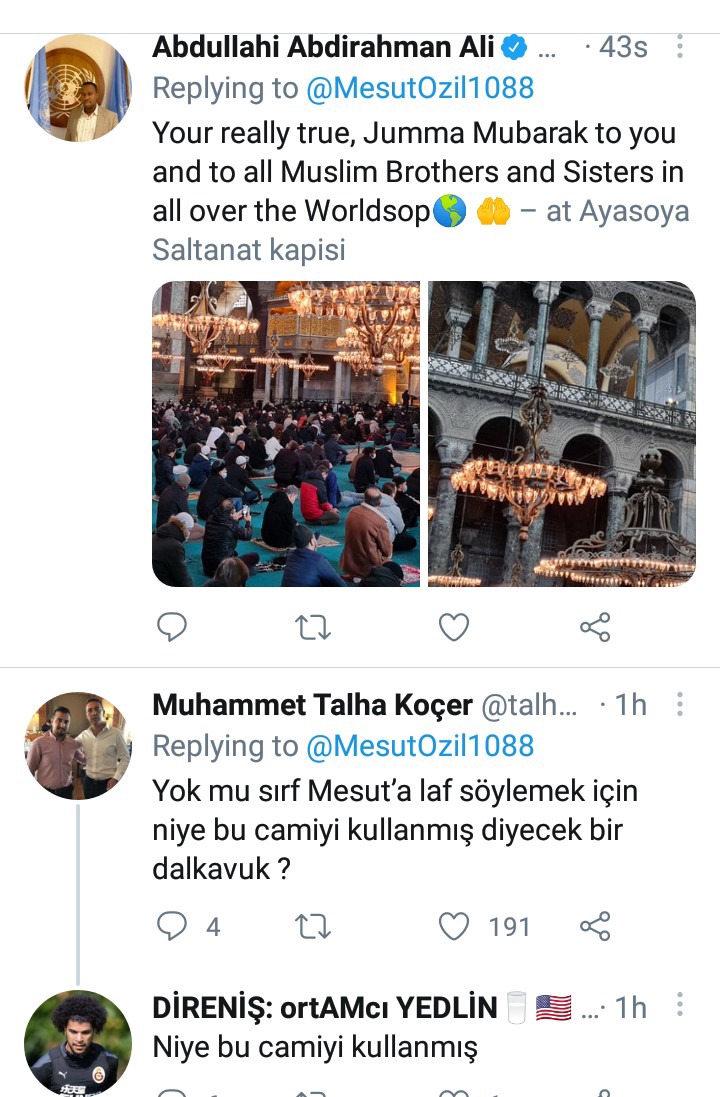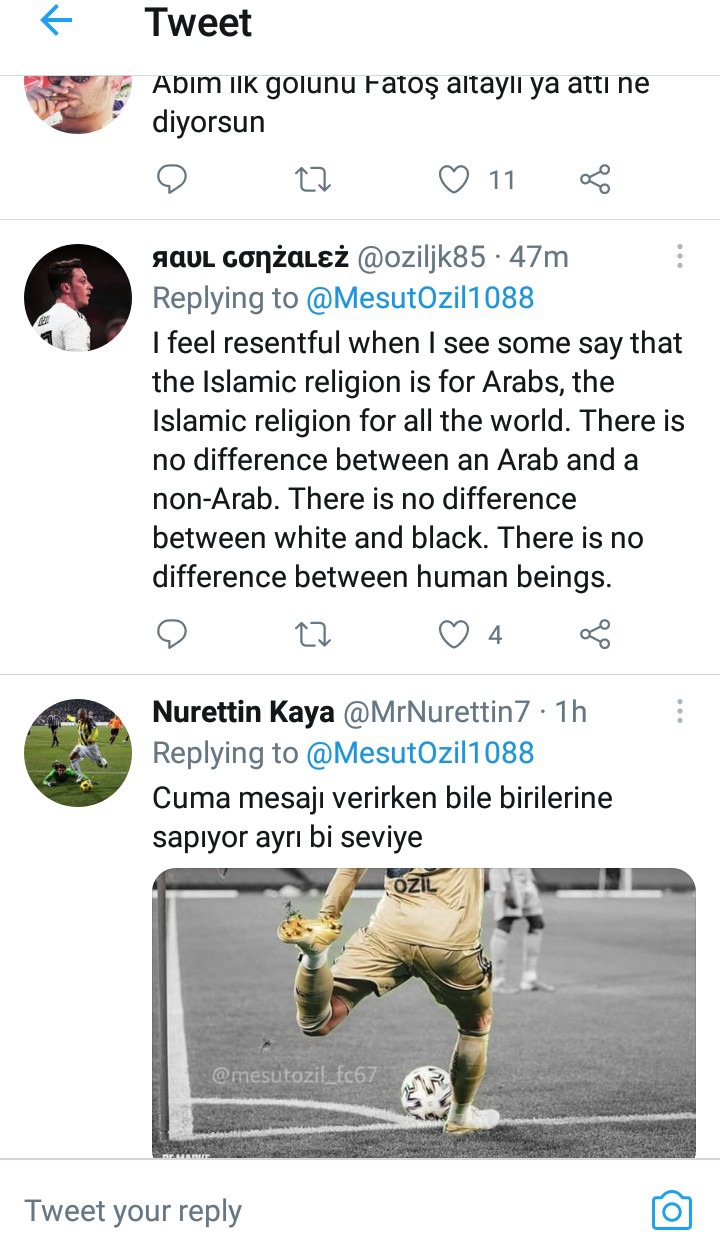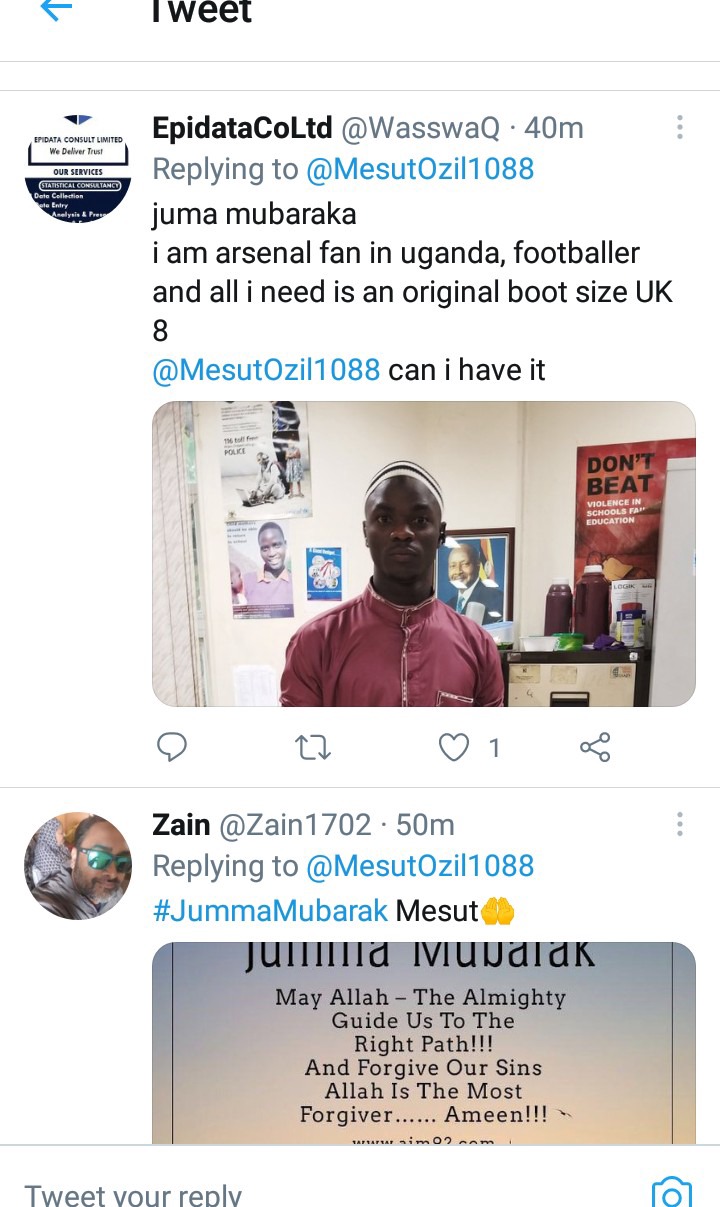 Many of his fans agreed with him and indeed Islam for all human beings, it is not limited to geographical locations, ethnicity, language or skin colour it is meant for all.
Content created and supplied by: Al-Jadawi (via Opera News )