IThe table below, shows the top goal scorer in the European top five league which includes the Premier league, Bundesliaga, League 1, Serie A and LA Liga.
These players are really the play makers in the clubs they plays for. However, they are of greatarket value and are highly prolific players.
The player that takes the lead in the LA Liga from the table is Mikel Oyarzabel. The 23years old Real Sociedad player Mikel Oyarzabal Ugarte is a Spanish professional footballer who plays as a left winger or forward for Real Sociedad and the Spain national team. He has spent his entire professional career with Real Sociedad, making over 200 appearances and scoring over 50 goals. Their club current are leading in LA Liga. He has scored 6goals in 10appearances .
the Bundles Liga, the 31 years old German footballer Roberto Lewandowski. Scored the highest goal with a total goals of 11goals in 7matches.
in premier league, Carvery Lewis of Everton scored a total goals of 10goals in arches this season so far.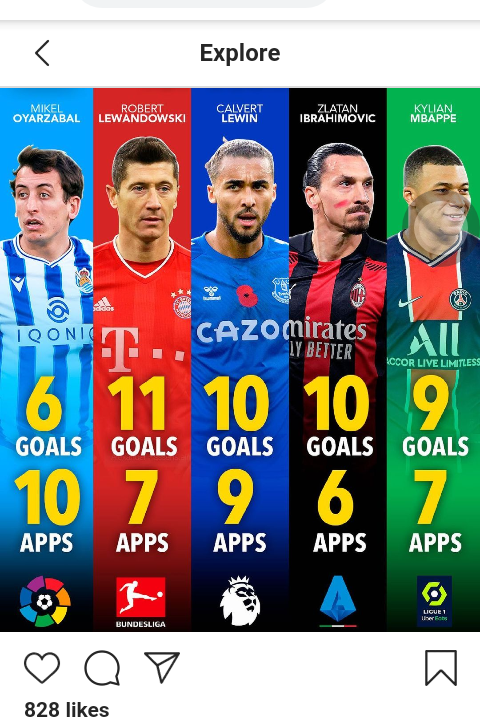 Content created and supplied by: Challyboy (via Opera News )