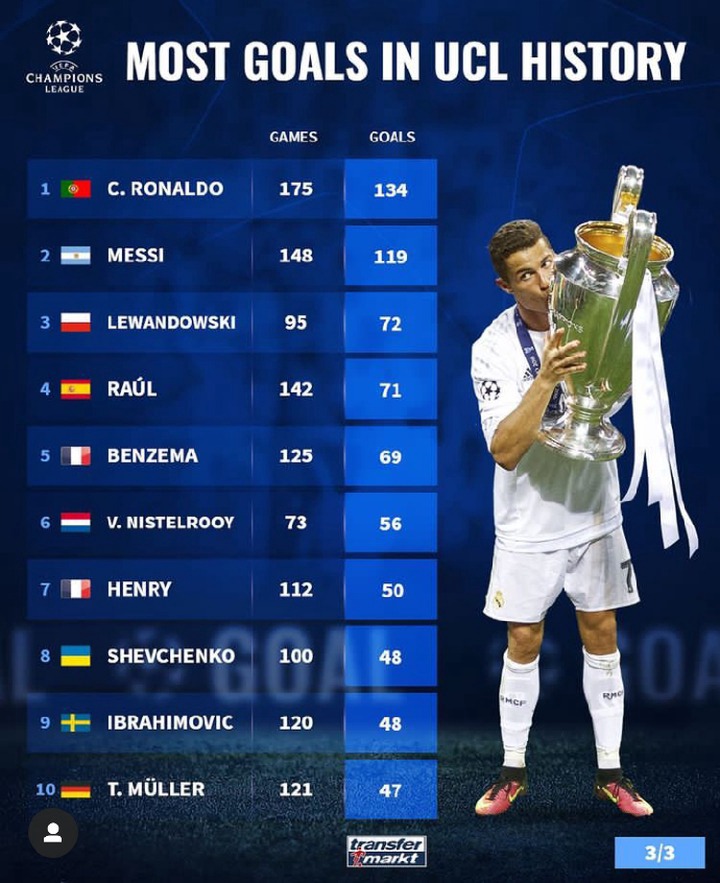 Cristiano Ronaldo and Lionel Messi are the two top scorers in the UEFA Champions league history. But ronaldo have scored 15 goals more than Lionel Messi. Robert Lewandowski is currently the third on list, He now have one goal more than Raul Gonzalez. Karim Benzema have scored more goals in the UEFA Champions league than Van Nistlerooy. He scored 69 while Nistlerooy scored 56 goals. Ibrahimovic and Shevchenko have the same number of goals in the competition, while muller have scored 47 goals.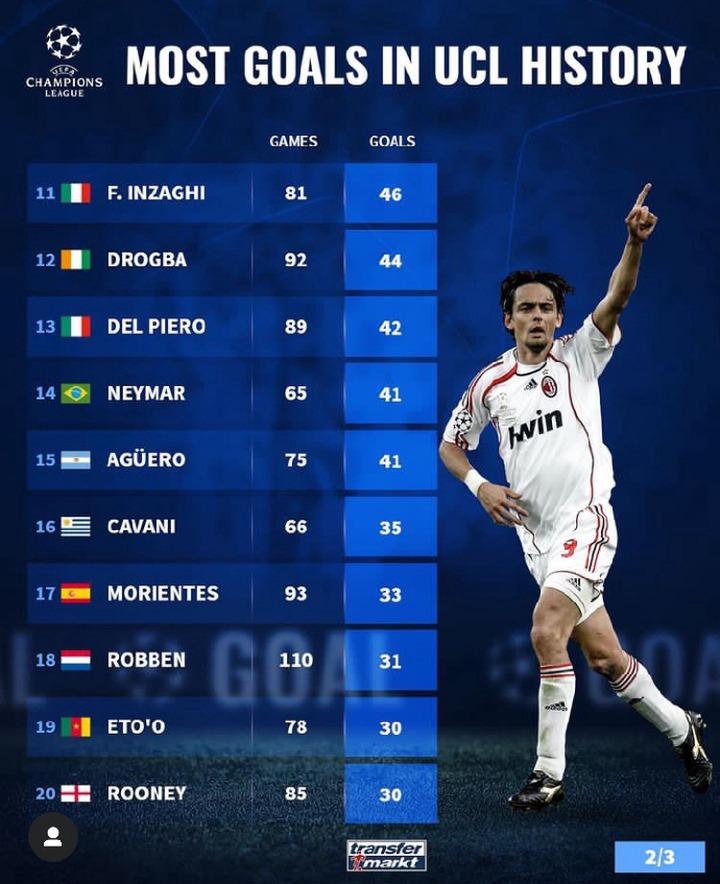 Inzaghi, Neymar, Del Piero, Sergio Aguero and Didier drogba, All scored goals ranging from 41 to 46 goals. Edinson Cavani Have scored more goals in The UEFA Champions league than Legendary players like Wayne rooney, Samuel Eto and Arjen Robben. Cavani scored 35 goals while rooney and Eto scored 30 goals each.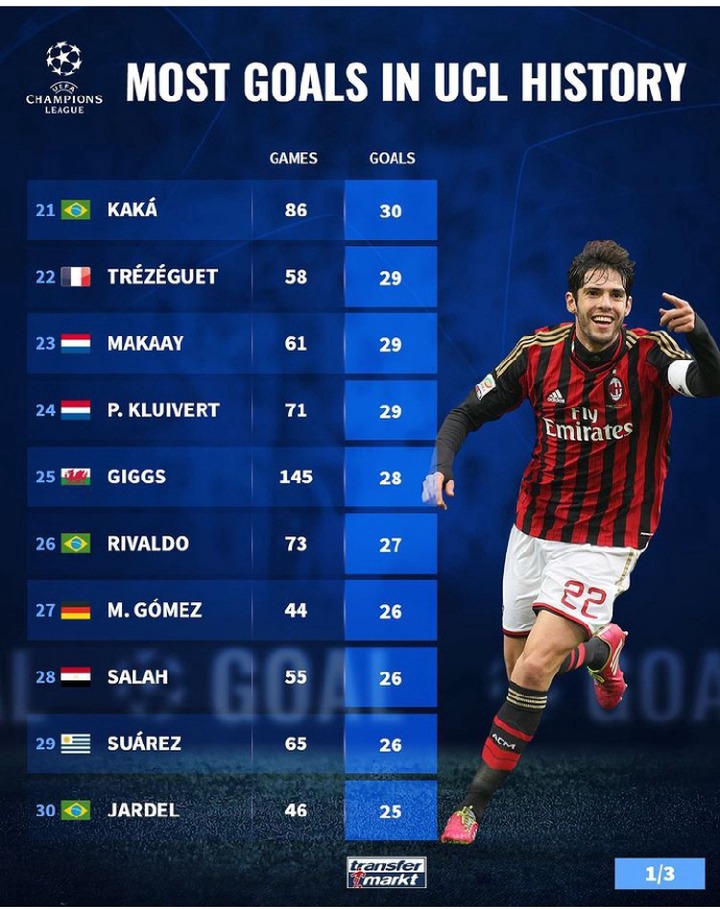 Ricardo Kaka has one goal more than Trezeguet, Kluivert and Makaay. Kaka scored 30 goals, while these three players scored 29 goals. Ryan Giggs have more goals in the UEFA Champions league than Mohammed Salah and Luis Suarez who have scored 26 goals each.
Content created and supplied by: Football-Stats (via Opera News )