With just a few games left of the premier league season, here is the remaining fixtures of the teams that are chasing top 4. If Man City win the Premier League as predicted, name your remaining 3 from this list for the Champion League positions.
From my own perspective, I think it's going to be
2- Man Utd
3- Chelsea
4- Liverpool
I think the remaining 3 places will be decided between Man U, Chelsea, Liverpool, Leicester and Tottenham. All of them have been in good position earlier in the table...
Liverpool losing 6 games in the last 7 match: Reporters and pundits: "Liverpool have no chance at top 4."
Liverpool win a game against Wolves: "Liverpool have every chance to get top 4. They're not out of it yet."
Leicester will need to have a few points to spare going into their last three games. They could drop a lot of points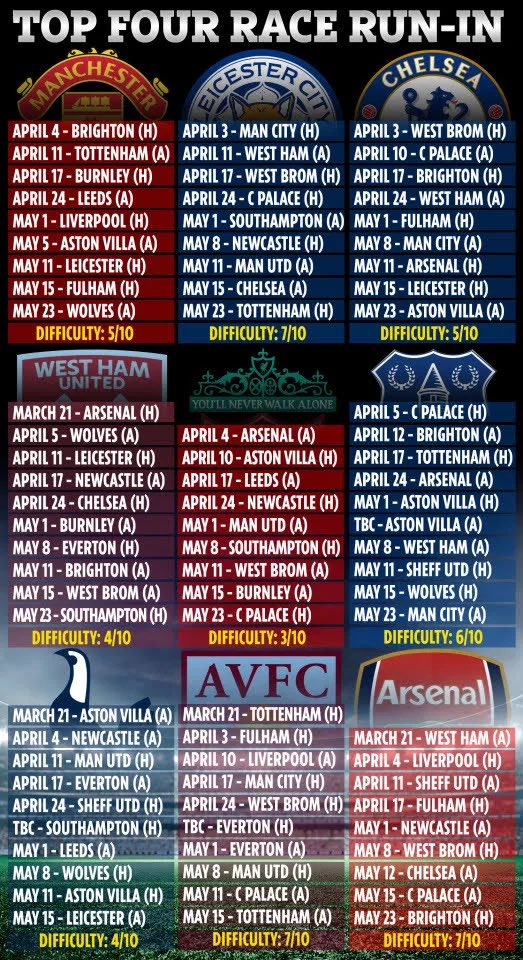 Content created and supplied by: Happy-man (via Opera News )