England football association has taken a decision against arsenal after video assistant referee could not save the situation in a match between Wolverhampton Wanderers and Arsenal.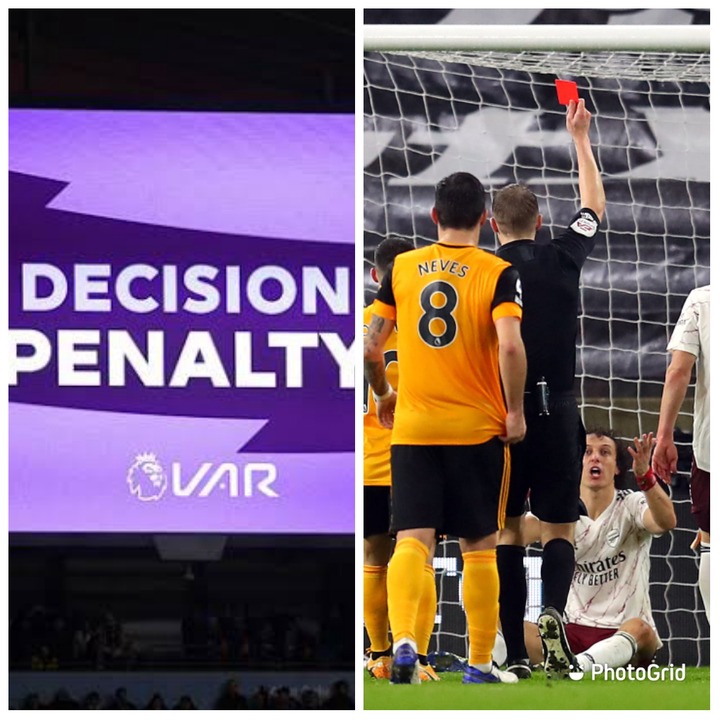 Arsenal football club played against Wolverhampton Wanderers at monileuix stadium, the match ended in favour of the home team by 2:1. The gunners took a lead but was later equalised with a penalty after David Luiz was sent off .
The most eye catching moment of the match was when David Luiz was sent off after an accidental infringement against Wolverhampton Wanderers striker inside the box. David Luiz had a late contact with the attacker while how was running, the center referee tripled David Luiz punishment by sending him off with a penalty and suspension.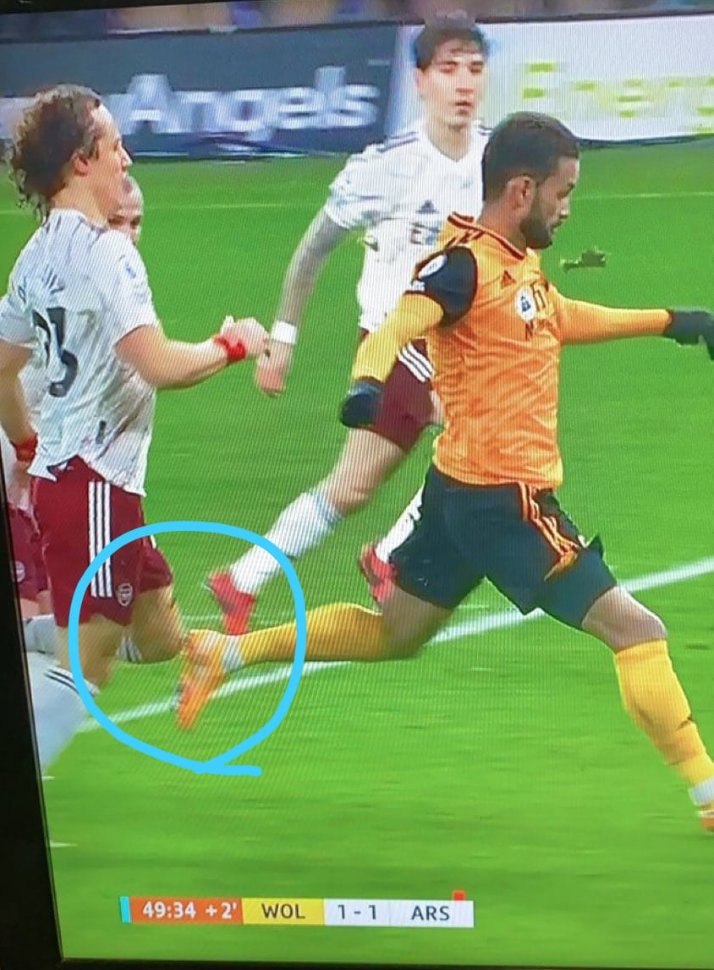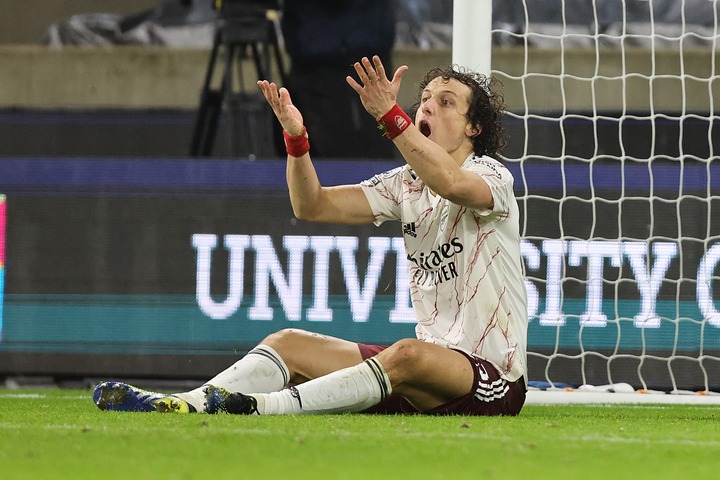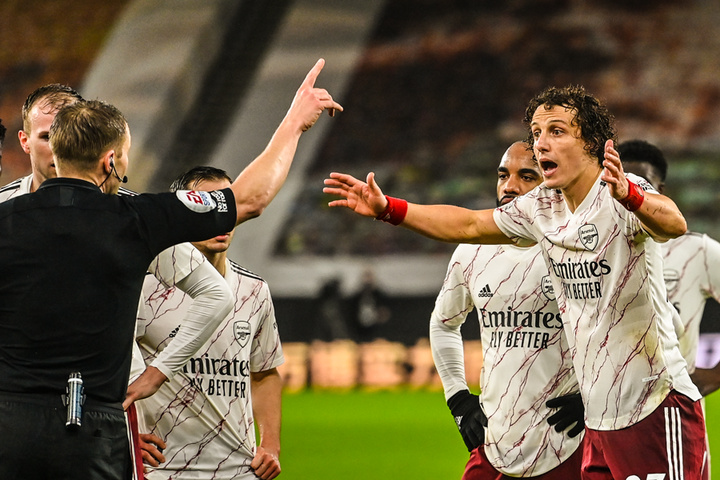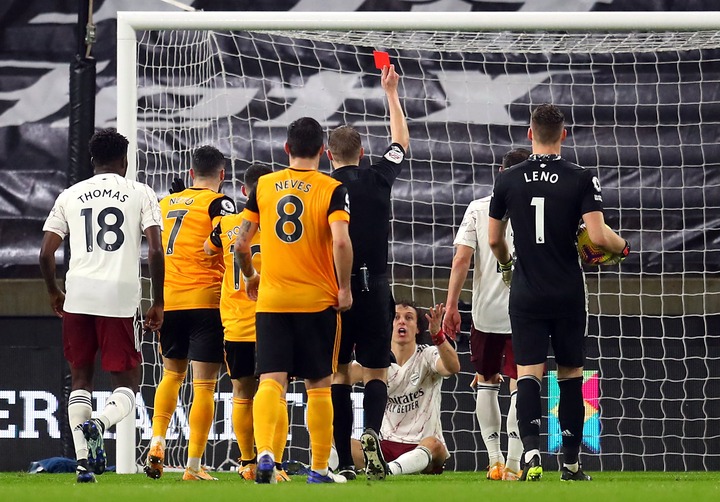 According to the laws of the game, it was an accidental foul against his opponent, the best decision was to caution him and award a penalty.
Arsenal manager appealed for the red card to be overturned but England FA over ruled it.
England football association decision to allow the red card to stand was an unfair decision against arsenal because a clear goal scoring opportunity chance in favour of Manchester United that was denied by Southampton Defender was appealed after sending the player off and it was granted by FA for the red not to stand.
Content created and supplied by: Kosi-light (via Opera News )