4th April 2020
The English Premier League title race resumes after the International break with hot and spicy fixtures in the game week 30 of the 2020/2021 season. Chelsea and West Brom were the first to start of the week, followed by Leeds and Sheffield, Leicester City and Manchester City, and lastly, Arsenal finishing off the day with Liverpool.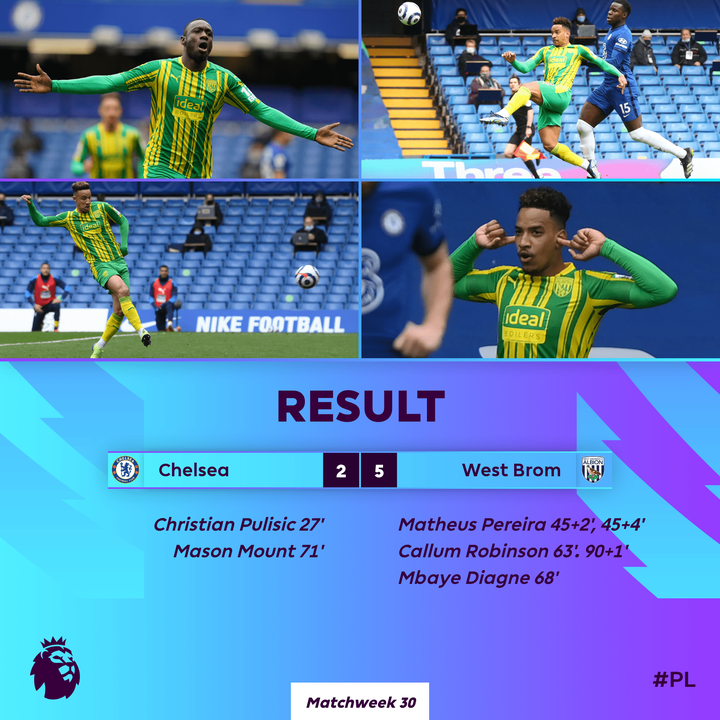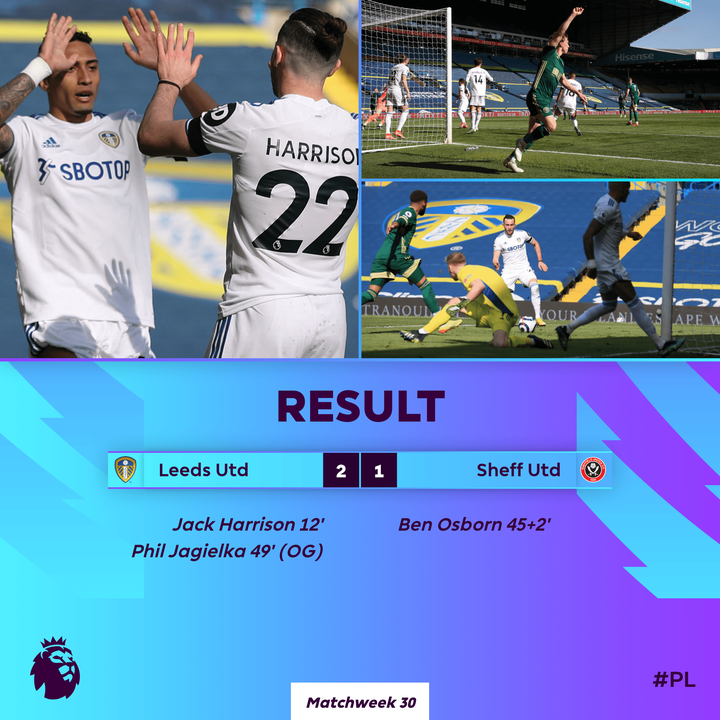 The blues has to suffer a shameful defeat at Stamford Bridge after West Brom lashes Tuchel's side with a 4-2 victory, thanks to Pereira and Robinson's brace. Later in the day, Leeds United narrowly escaped with a victory thanks to Phil's own goal against his club, Sheffield United. Gabriel Jesus and Mendy yet again, gave City another victory over Leicester City, while Liverpool thrashed Arsenal 3-0 at the Emirates Stadium.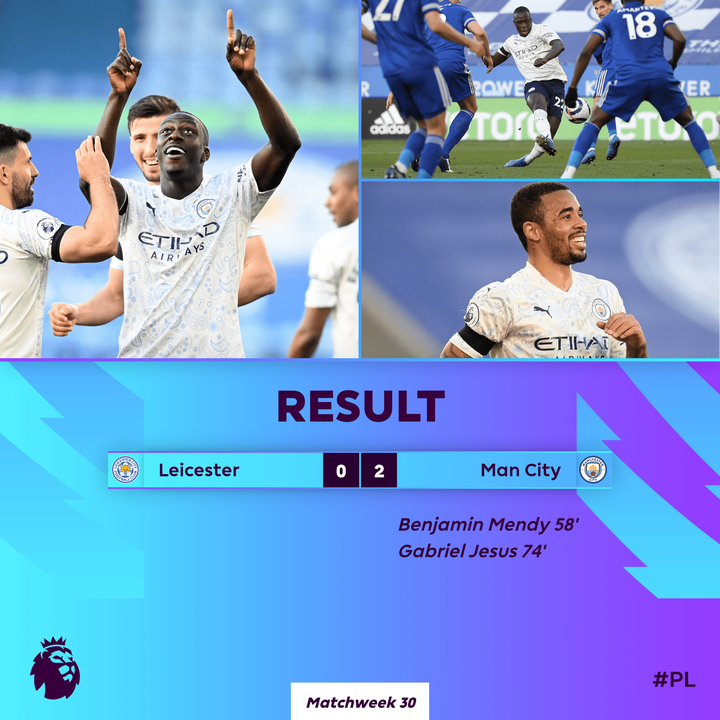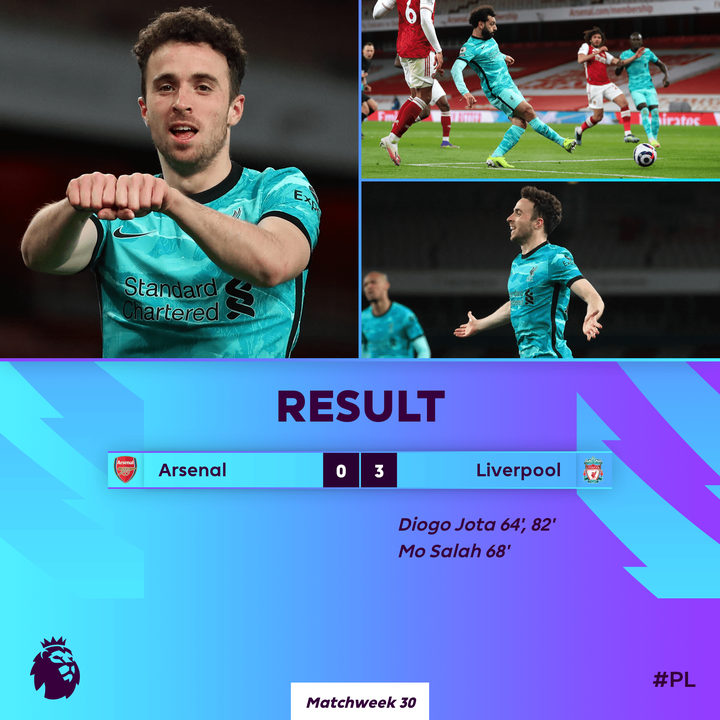 After West Brom, Leeds United, Manchester City, and Liverpool all claimed the 3 points of their games, the English Premier League table has been altered due to the changes. However, in this particular article, we're only focused on bringing you the Top 6 stands in the English Premier League table. See the table below: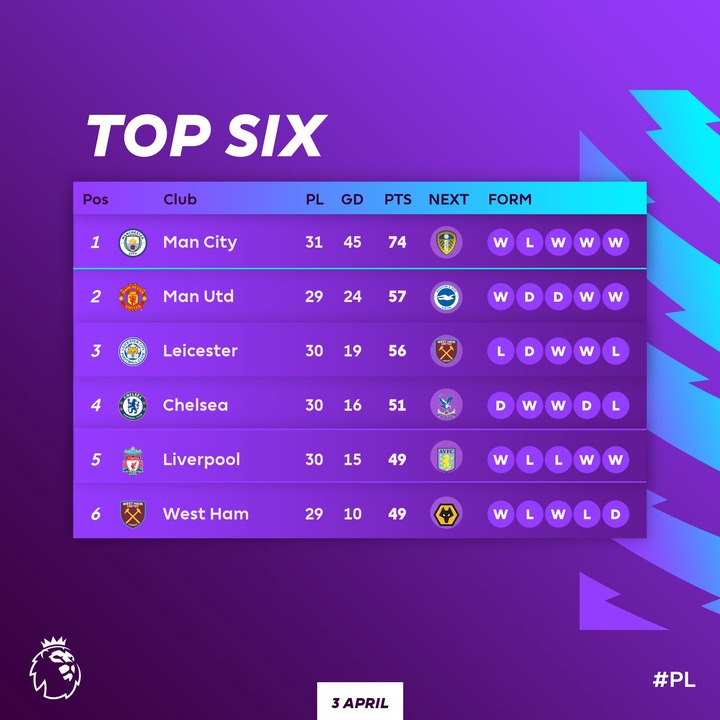 With the look of things, Manchester City is quite unstoppable, leading with 17 points above Manchester United as Leicester City struggles to take second place, leading 5 points away from Chelsea. Liverpool's 5th place is still shaky as they draw points with West Ham who is yet to play their game. Dear readers, kindly drop your suggestions below.
Source & Image Credit: Twitter.
Content created and supplied by: BillySport360 (via Opera News )