Portuguese Cristiano Ronaldo and Argentina Lionel Messi are arguably the greatest players on the pitch today.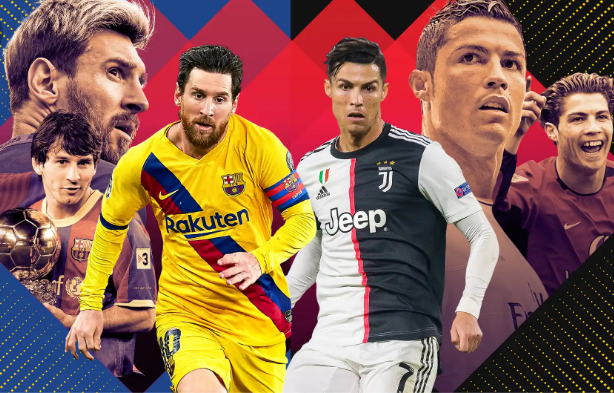 Both players have been exceptional and complete remarkable in the last decade, they hold the highest number of Balon d'or awards in football history.
In the past years Ronaldo and Messi have kept and broken numerous records in football, some of their records are absolutely incredible and might not be broken any time soon.
Here are six astonishing Ronaldo and Messi's Records that might last forever.
1. Most Ballon d'Or awards – Messi
the Barcelona captain holds the record for the most official Balon d'or awards by a single player, the genius reached this milestone after wining his last Balon d'or back in 2019.
2. 10+ UCL goals in 7 consecutive seasons – Ronaldo
Who else but Cristiano Ronaldo, he is reportedly said to be the greatest player in the history of the UEFA champions league, he amazed his fans with an outstanding display scoring at list 10 goal in 7 consecutive seasons from 2011/2012 season to 2017/2018.
3. Registering 21 Laliga assists in one season as a winger.
The Argentine forward holds this incredible record after registering 21 as assists despite playing as a winger, this is the most assist by a player in the history of Laliga, the Barcelona captain reach this milestone in 2019/2020 football season.
4. 50+ goals in 6 seasons in a row – Ronaldo
The Portuguese striker is known for his goal scoring abilities, he remains the only player to score at list 50 goals in six consecutive football season. from 2010/11 to 2015/16,
5. Most European Golden Shoe prizes – Messi
Lionel Messi's is the only after to win 6 European golden boots in football history, the Argentine reached this milestone after netting 34 goals back in 2019.
6. Most Champions League goals – Ronaldo
Ronaldo is reportedly the player with the highest number of the UEFA champions league goals, the super star has netted a total of 131 champions league goals.
This players have being legendary in the past years and this records might never be broken.
Content created and supplied by: Benjamin38 (via Opera News )