Crotone travelled to the Allianz stadium on Monday evening 21st February 2021,for Italian seria A match against Juventus.The match was played behind closed doors,due to the spread of corona virus.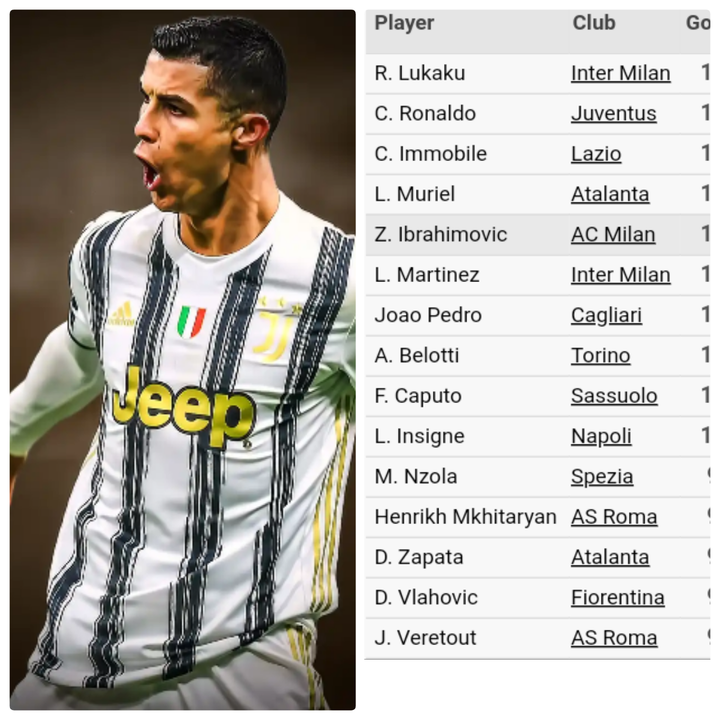 During the match,the Portuguese star Christiano Ronaldo scored twice at the first half of the game to put his team ahead of the visitors (Crotone).
Christiano Ronaldo's performance has been excellent since 202/2021 Italian season started.He is the highest goal scorer in his team Juventus.
Meanwhile,Romelu Lukaku is currently the Italian highest goal scorer,after scoring a goal against Ac Milan,at the Milan derby.Lukaku has scored 17goals this season.he has scored 12 goals at home and 5 goals away.
Christiano Ronaldo is now second on the italian goal scorers table,with just 16 goals.
After Ronaldo scored twice against Crotone,see how the Italian Golden boot list stands.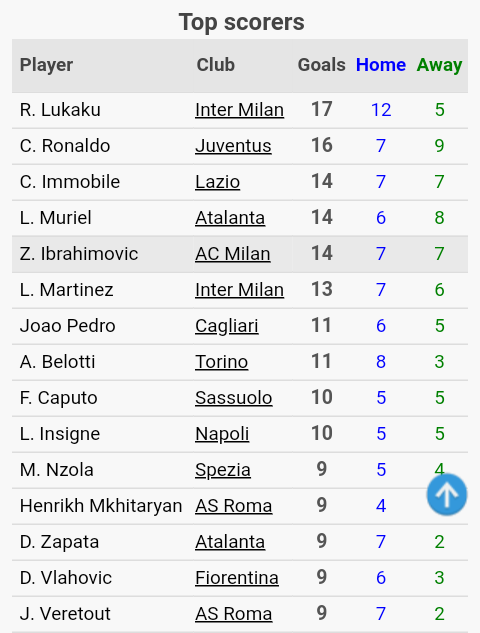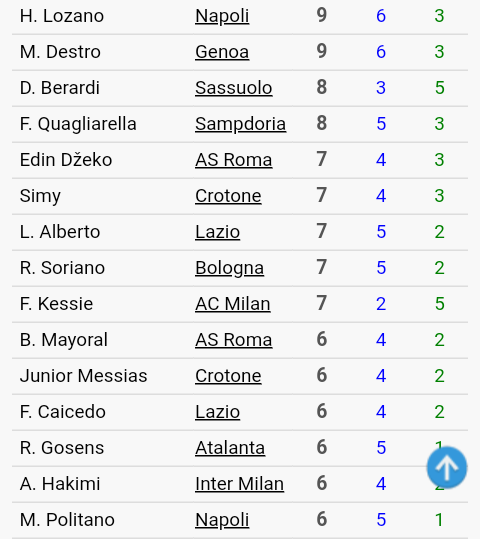 After seeing this table,do you think that Christiano Ronaldo can still overtake Lukaku and win the Golden boot award?.Let's know your opinion on the comment section below.
Content created and supplied by: Cleantouch01 (via Opera News )