In this article we will be looking forward to see Most Goals Involvement Across Europe Top 5 Leagues This Season.
Let see which players that make up the list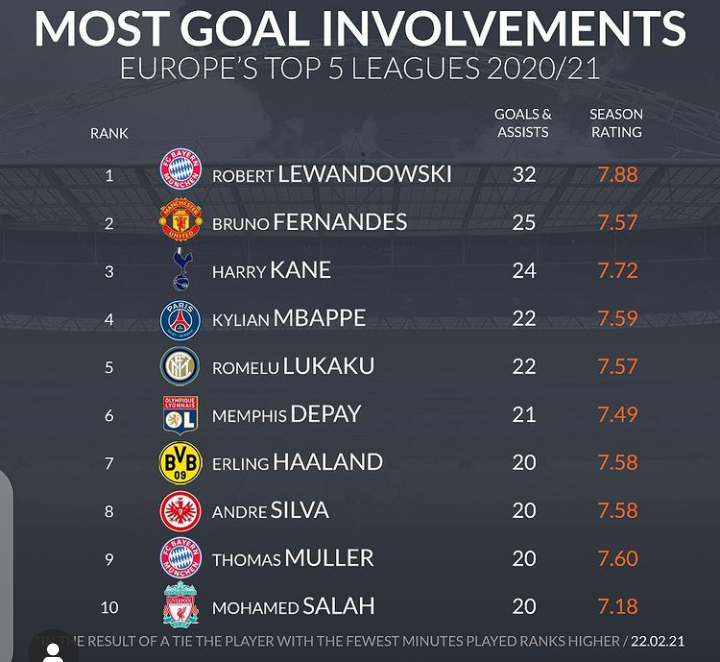 Roberto Lewandoski is the highest player with most goals involvement this season having 32 to his name, Bruno Fernandes is another Surprise inclusion despite being a Midfielder he is doing great and Believe me he is performing wonders this year he has 25 goal Contribution. Harry kane is next online and he has 24 goals involvement this season.
Then other players include Mbappe of PSG as the Teenager has 22 goal Contribution this season, then Lukaku also has 22 goals contribution, Memphis Depay is another player that has more goal Contribution with nothing less than 21 goals to his name, why Haaland is another player as he has 20 goals involvement this season
Then this other players has 20 goals Involvement this season, they include the likes of Andre Silva, Thomas Muller and Mohammed Salah.
What do you think about this players with their goals contribution
Content created and supplied by: Faahionworld (via Opera News )