See what Rudiger said after he scored own goal in the premier league.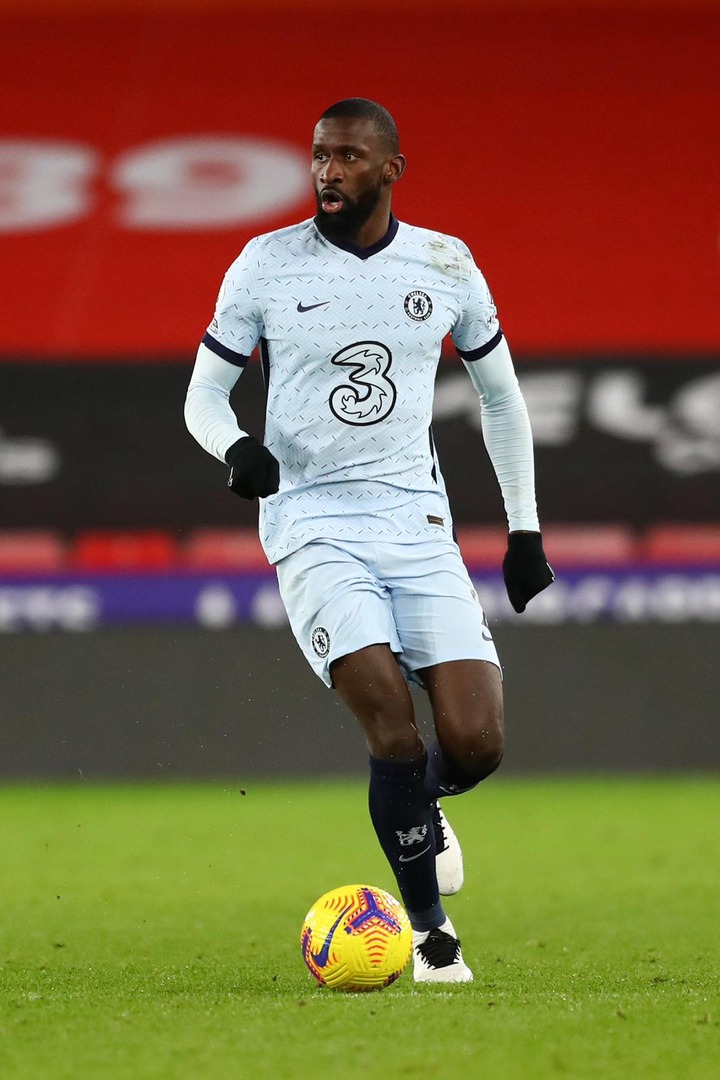 Rudiger was at the Chelsea defense and scored his goalkeeper yesterday, ending Mendy clean sheet for the past 3 games.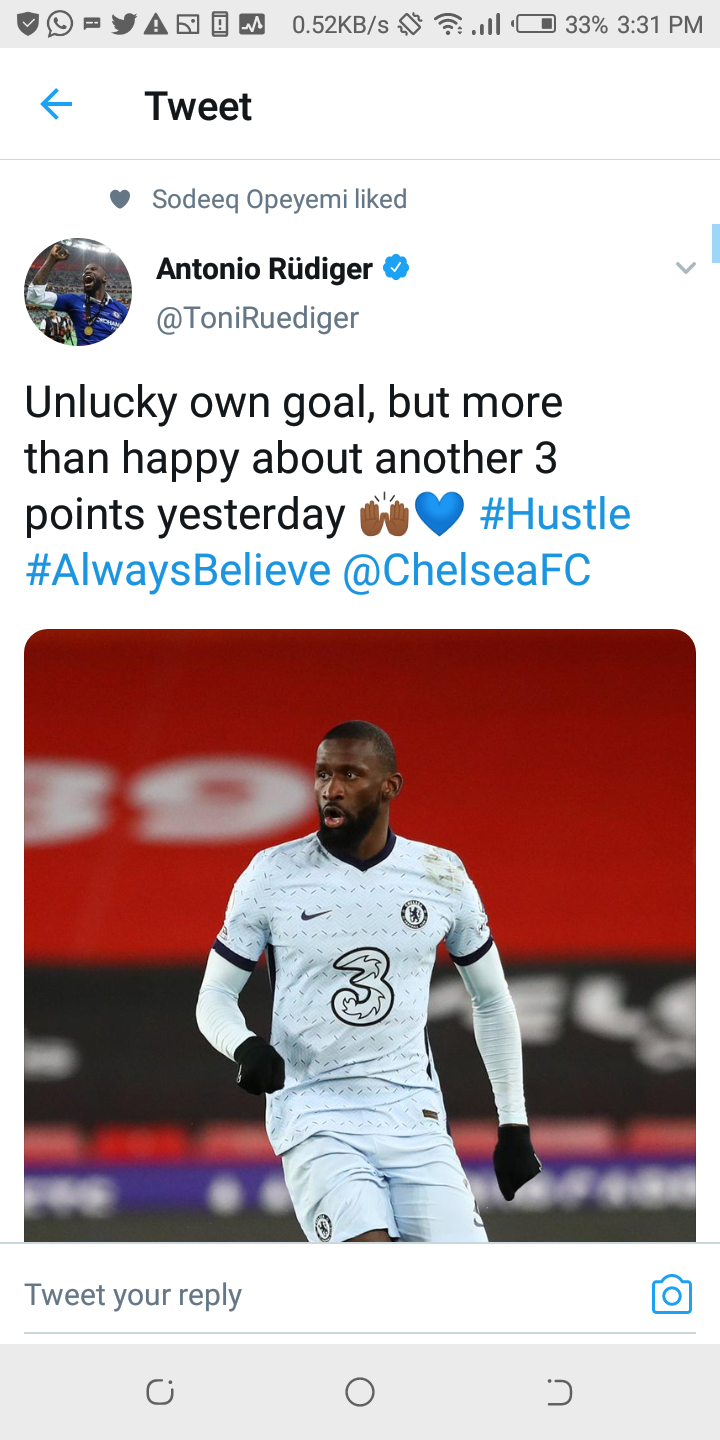 After he retained his position for the three times in a row with the help of Tuchel, who put his trust on the player.
It was an interesting game yesterday and the German made a mistake where he scored an own goal. He released a statement on his Twitter account, and this is what he said.
"Unlucky own goal, but more than happy about another 3 points yesterday."
Rudiger regained his starting position, after Lampard was sacked, he played beautiful football for the club, but he made a mistake yesterday and he Expressed how he felt.
After the own goal, he stopped the opponent club from scoring twice. He will continue in their next game.
Scoring own goal against your club is not good enough but taking 3 points form a club which is ready to take risk and destroy big teams is good enough.
Content created and supplied by: John316 (via Opera News )