The Nation Newspaper
CRC Credit Bureau appoints new chair, deputy
AA, LP, ADC substitute candidates
Free fuel for FirstBank's Verve cardholders
Loan defaulters' accounts debit takes off August 1
Ajagba joins Mayweather's ex-manager
Winning fight against virus not easy task, says AbdulRazaq
Chukwueze to line up for Villarreal against Real Madrid
Napoli bid for Osimhen's striking partner
Martins replaces Ighalo at Shenhua
Lagos: CDAs begin campaigns on home care
UNILAG alumni honour ex-coach with cricket pitch
Pioneer UNILORIN VC, Akinkugbe, for burial today
Warri doctor dies in isolation centre
YABATECH mourns former rector
NLNG donates $150,000 medical equipment to Bayelsa
SUBEB to involve special educators in e-learning content development
Nigerian-American teen wins President's academic excellence award
Southwest states to reopen schools Aug for WASSCE
FAAN chides Yari
12 top EFCC officials suspended as Magu regains freedom
How first female combat helicopter pilot was killed by old schoolmate
National Assembly Clerk rejects retirement by commission
Ex-NIMASA director jailed seven years for N1.5b fraud
NLNG donates $150,000 medical equipment to Bayelsa
Ekiti APC threatens sanction against Ojudu, others
Abiodun: restoring glory of Gateway State
How peace can return to APC, by chieftain
'Buhari should stop lopsided appointment'
Ajagba joins Mayweather's ex-manager
BREAKING: Arsenal beat Liverpool
BREAKING: FIFA confirms 2022 World Cup match schedule
Osimhen for Napoli medicals
CRC Credit Bureau appoints new chair, deputy
Keystone Bank to MSMEs: embrace digitalisation
Free fuel for FirstBank's Verve cardholders
Loan defaulters' accounts debit takes off August 1
NIPC wokers' protest lingers
MTN begins e-SIM technology trial
'Why I stole three-day-old baby from Jos hospital'
16 crime suspects arrested in Abuja
North's governors greet Ahmed Joda at 90, El-Rufai at 60
El-Rufa'i to community leaders: expose evil ones among you
Kidnapper shot dead as Ogun police rescue two women
Four-year-old defiled in Anambra
Policemen held for extorting N260,000 in Lagos
Imo missing girl found in Lagos
Punch News
WASSCE/pupils resumption: South-West states, Ebonyi, Cross River on collision course with FG
Arotile hit by ex-classmate's car, says NAF
Police release Magu, Buhari suspends 12 EFCC directors
I didn't sexually harass ex-NDDC managing director – Akpabio
Twitter confirms 'security incident' involving hacked accounts
National Assembly commission sacks Sani-Omolori, 150 others, ex-clerk kicks
Corper, one other rescued as Ogun police, kidnappers clash
COEASU threatens strike, gives 21-day ultimatum
Umahi suspends FADAMA coordinator over alleged fraud
Conflicting court decisions make law teaching difficult – Abuah
Labour ministry, senators clash over banking bill amendments
Senate wants age limits scrapped for job seekers
NDDC spent N81.5bn in six months – CBN, OAGF.
Election rigging: APC petitions CP, demands ex-Ondo SSG's prosecution
FG loses N34bn fraud case against Tompolo's firm, others
I spoke with Tolulope at 1pm but at 5pm, I was told she was in mortuary – Father of Nigeria's first female combat helicopter pilot
UK frustrated Air Peace attempt to evacuate Nigerians – Onyema
Two Rivers kidnappers nabbed, victim's decomposing corpse recovered
Cleric arraigned for N5m fraud in Osun
Osun to prosecute policewoman for maltreating stepdaughter
Trader accuses Alaba market guards of arson, looting shop
Charcoal fumes kill woman, houseboy in Anambra
Community protests as Anambra, Imo, Abia, Rivers link bridge collapses
Edo APC, PDP exchange words on defection in parties
Ondo primary: APC appeal panel clears Akerodolu, 11 others
APC crisis surfaces as Senate screens ambassadorial nominees
Edo 2020: PDP campaign council meets in Rivers, eyes victory
NDDC probe: We'll protect our daughter, Nunieh, Rivers vows
MTN begins trial of e-SIM in Nigeria
FEC okays 2021-2023 MTEF, projects N12.66tn 2021 budget
Firm rebrands three subsidiaries
NNPC's losses increase by 200%, hit N30.8bn
Arsenal shock Liverpool with comeback win at Emirates
Police arrest killer of Serge Aurier's brother
Dakar's 2022 Youth Olympics postponed until 2026 – IOC
Rape: Kano seeks castration, El-Rufai's wife meets Gbajabiamila
Lagos doctors suspend strike, govt begins health workers' recruitment
Again, El-Rufai, monarchs, others meet on Southern Kaduna killings
15 officials behind N5.778bn missing pension fund – Niger
Sacked Oyo LG chairmen head for Supreme Court
ASUU condemns alleged secret recruitment in UNIPORT
NEXIM Bank denies diversion of N50bn projects fund
Ekiti hunters back Amotekun recruitment process
Vanguard News
Why Magu was detained — Presidency
Allegations against me're fabrications; it's dog-eat-dog — Magu
Man pours hot water on nursing wife's breasts in Enugu.
Woman dies mysteriously in Ekiti public transport
Ex-minister's brother, 2 others kidnapped in Nasarawa
How NAF's first female combat helicopter pilot died
I can't deny getting my daughter pregnant, Ex-DSS man admits
WTO under me 'll bring shared prosperity ― Okonjo-Iweala
Nigeria records 643 gt cases of COVID-19
Everybody in NDDC board should be removed — Prof Sagay
Magu gets bail as FG suspends 12 EFCC directors
United labour movement imminent, as leaders of NLC, ULC meet
MTN begins embedded SIM services trial in Nigeria
Fulani group demands 4% of Bauchi land to end clashes
PANDEF backs demands by Itsekiri, Ijaw, Urhobo oil communities
Ize-Iyamu, Obaseki bicker over protest against APC running mate, supporters' harassment
CBN seeks power to freeze criminals' accounts, wants Credit Tribunal
COVID-19: A2J asks judiciary to suspend annual court vacations
774,000 jobs: Senators, Reps Insist programme remains suspended
Amotekun: Recruitment process'll be devoid of partisanship —Ekiti govt.
Fahim's death: Gokoda Nigeria mourns, suspends operations
WAEC mulls postponement of SSCE — FG
GOKADA: Fahim Saleh's dream for Nigerians that never came true
2021: FEC okays N12.66trn budget proposal
Doctors treating COVID-19 patients in Ogun join strike
Over 7,000 South African police officers contract COVID-19
Thisday News
Magu Writes Panel, Demands Copies of Malami, Others' Petitions
FEC Proposes N12.66tn as 2021 Spending Estimates
Akpabio Replies Nunieh, Denies Alleged Harassment, Corruption
Okonjo-Iweala Unfolds Plans to Rejuvenate WTO
INEC: Shifting Edo, Ondo Elections, Recipe for Constitutional Crisis
OPEC Insists on Total Compliance with Oil Production Cuts
Senate Okays Upgrading of Auchi Poly to University
ECOWAS Court Fines FG N50 for Violating Rights of FCT Judge
Ex-NIMASA Director Jailed Seven Years over N1.5bn Fraud
NEXIM Bank Disburses N52.9bn to Boost Non-oil Activities
Start-ups Emerge Winners in Incubation Programme
Fortune Global Bags ISO Certification
NSE Simplifies Capital Market Investing with Comic Book​​
5G Technology a Necessity, Says FG
Experts Highlight Importance of Data Protection Regulation
PDP Campaign Council Meets, Reviews Strategies on Edo Election
'No Igbo Man Can Do What Northerners Have Done For Me'
'Akpabio Ensured He Got 30 Contracts for Water Hyacinths'
Sun News
Mass retirement hits N'Assembly
Magu, suspended acting EFCC chair, freed
I've capacity to fix WTO, Okonjo-Iweala assures Trump
Court adjourns suit seeking Uzodimma's sack to July 20
Abia police declare killer cop wanted
Reps begin probe of NDDC, Gbajabiamila says commission has failed
774,000 jobs: Lawan, Gbajabiamila protest to Buhari
Insecurity: Nasarawa Governor commends traditional rulers for efforts in exposing criminals.
COVID-19: Fintiri refused to use hand sanitisers, get temperature checked at airport -FAAN
MAKIA: I never assaulted airport official – Yari
Okonjo-Iweala urges WTO to elect DG on merit, says she's well suited
Nigeria announces 643 new cases of COVID-19, total infections now 34,259
PDP struggling for relevance –APC
NCP asks electorate to reject PDP, APC
Obaseki forcing APC members, govt officials to defect to PDP –Obahiagbon
We have no reason to harass anyone –Osagie, governor's CPS
We won't accept imposition in C'River PDP –Ikem, fmr National Publicity Secretary
LCCI cautions FG on borrowing to meet fiscal obligations
NSE Insurance index down -0.10% YTD
Only 3 states have group life insurance for workers-PenCom
Insurer to boost investment culture via Money Market Fund
CBN seeks powers to freeze criminals' accounts
Tribune News
Okonjo-Iweala urges WTO to elect DG on merit, says she's well suited
Why I love to make women comfortable in their body ' Lisa Ogunrobo
I never walked out on Obasa, says Lagos lawmaker, Moshood Oshun
57 health workers contract COVID-19 in Plateau ' Official
Sahara Reporters News
Corruption And The Real Hush-daddies By Sydney Usman Godwin
BREAKING: Court Jails Ex-NIMASA Director For Seven Years Over Fraud, Money Laundering
Father Of Late Combat Helicopter Pilot, Tolulope Arotile, Speaks On Daughter's Last Moments, Says She Fulfilled Childhood Dream
Magu Not On Trial, Invitation By Panel In His Best Interest 'Presidency
Premium Times News
UK varsity appoints Nigerian professor as Vice Chancellor
NDDC has failed Niger Delta Gbajabiamila
Ondo 2020: APC clears 12 aspirants to contest primaries
Twitter accounts of Obama, Biden, Gates, others hacked
The Cable News
Im contented with my wife Akpabio denies sexual harassment allegation
Father of late pilot: What my daughter told me hours before she died
Magu: I was shocked when I read the nonsense allegations against me
Its not yet time to retire Nassembly clerk fights back
Daily Independent News
Bribe Allegation Against Buratai False, Malicious, Says Army Chief's Counsel
Safetrust Mortgage Bank Sued For Failure To Pay Customer's Savings
Lagos, USAID Sign Pact On Electrification Devt Plan
COEASU Threatens Strike, Gives FG 21-Day Ultimatum Magu: 8th Senate
The Herald News
Daily Devotion: Just a Little Sin
Malnutrition: Symptoms, causes, and treatment
COVID-19: How LASEPA official connive with a Pastor, Others to take over residential building of a 73 year old widow in Lagos'Save Lagos Group
Court Grants Instagram Influencer, Adeherself N500,000 Bail
Daily Trust News
Ciroma, Agundi reappointment: Ganduje reacts to alleged interference
'NDDC spent N82bn on condolences, DTA, COVID-19, others in 5 months'
Flood: Riverine communities in Niger told to relocate
FG projects N12.66trn budget for 2021
144 health workers test positive in Kaduna – Official
House of Representatives
'NDDC spent N82bn on condolences, DTA, COVID-19, others in 5 months'
Twitter accounts of Apple, Musk, Bill Gates hacked in scam
FG insists on school closure, WASSCE cancellation
Tenure elongation: NASS clerk fights back, says 'You can't sack me'
Ganduje appoints new commissioner, reshuffles cabinet
Edo guber: Wike, Fintiri, others strategise to defeat APC
Reps defend Gimba's 'largesse' to constituents
Conduct credible poll in Edo, INEC tasked
Mabo tips indigenous coaches to break records he set with Super Falcons
Shenhua sign Obafemi Martins as Ighalo's replacement
Liverpool to lift trophy in ceremony on the Kop
CBN seeks exclusive right to bank licensing, revocation
Reps seek relocation of oil tank farms as NNPC seeks time
Senate approves N168.8bn for FIRS
Stanbic bank donates 1,056 COVID-19 test kits to FCTA
Muslim community establishes varsity in Abuja
We're collaborating with security agents to tackle kidnapping – Abaji chair
Guardian News
UK's new migration visa lures Nigerian doctors
FG and dilemma of reopening schools for WAEC
Magu released as Buhari axes more EFCC officials
Maximising Nigeria's potential in potato production, industrialisation
Tori News
BREAKING: Magu Finally Released From Detention
BREAKING: Lagos Doctors Suspend 3 Days Warning Strike
Social Media Influencer, 'Adeherself' Granted Bail By Court
BBNAIJA Venita Akpofure Speaks On Life After Divorcing Husband
Leadership News
Tension In EFCC As PMB Suspends 12 Directors
NASC Sacks Clerk, Ajakaiye,150 Others
PMB, Lawan, Others Mourn Nigeria's First Female Combat Pilot, Arotile
FG Okays 2021-2023 MTEF, Projects N12.66trn 2021 Budget
Linda Ikeji News
DJ Enimoney welcomes a baby girl
Governor Umahi suspends FADAMA coordinator over alleged fraud
I spoke with her at 1pm but at 5pm, I was told she was in mortuary Father of Nigerias first female combat helicopter pilot, Tolulope Arotile, speaks on their last moments
Im contented with my wife Akpabio denies sexually harassing former NDDC Acting MD, Joy Nunieh
SPORTS NEWS
Goal.com
Arsenal hold Sarr talks as Mavropanos exit edges closer
What Man Utd must do to secure Champions League football
Ramos still 'the f*cking boss' at champions-elect Madrid
Transfer LIVE: Man City interested in Lautaro
Liverpool self-implode as points record dreams disappear
Man City unveil new mosaic-inspired 2020-21 home kit
Bale's Real Madrid antics slammed by Berbatov
Laporta 'scared' Messi could leave Barca
'It's not fair' - Solskjaer unhappy with Man Utd schedule
Tebas: Man City aren't right, CAS is wrong
Arteta: Arsenal need to strengthen squad
De Gea one of the best keepers in the world - Matic
I will never be on social media - Sarri
Amokachi reveals why Ighalo is not starting
Watch out, Man City! Arteta's blueprint for beating big boys
De Gea planning to spend 'many years' at Man Utd
'Embarrassed' Pickford tipped for England axe
Suarez would welcome 'great player' Lautaro to Barca
Should Solskjaer give Ighalo more playing time?
'Real Madrid won't wait four years for Jovic to grow up'
Sarri left perplexed by 'strange' Juventus
Klopp not dwelling on missed points record
Greenwood was loan target for Palace - Hodgson
Arteta: Enormous gap between Arsenal and
'We got what we deserved' - Van Dijk rues Liverpool mistakes
Report: Sassuolo 3-3 Juve
Mourinho: We need good players... without breaking FFP
FOOTBALL FEATURES FOR TODAY
ENGLAND - PREMIER LEAGUE JULY 16
18:00 Everton ?? Aston Villa
18:00 Leicester City ?? Sheffield United
20:15 Crystal Palace ?? Manchester United
20:15 Southampton ?? Brighton & Hove Albion
SPAIN - LALIGA JULY 16
17:30 Eibar ?? Real Valladolid
20:00 Athletic Bilbao ?? Leganes
20:00 Barcelona ?? Osasuna
20:00 Celta Vigo ?? Levante
20:00 Getafe ?? Atletico Madrid
20:00 Mallorca ?? Granada
20:00 Real Betis ?? Deportivo Alaves
20:00 Real Madrid ?? Villarreal
20:00 Real Sociedad ?? Sevilla
20:00 Valencia ?? RCD Espanyol
ITALY - SERIE A JULY 16
18:30 Torino ?? Genoa
20:45 SPAL ?? Inter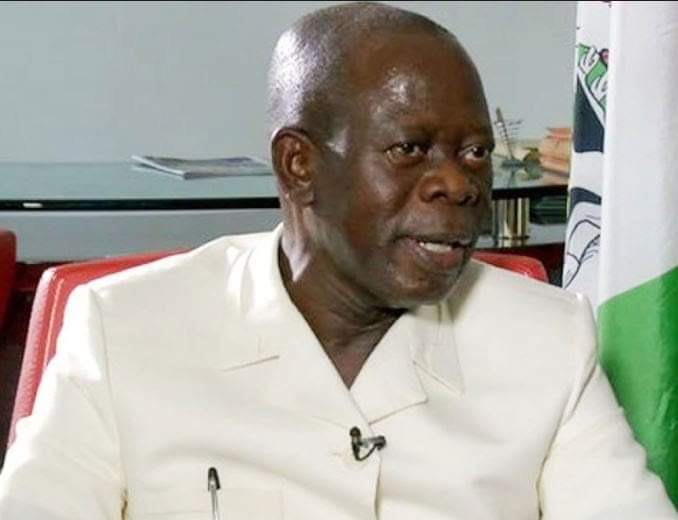 Content created and supplied by: Syndywritess (via Opera News )
Opera News is a free to use platform and the views and opinions expressed herein are solely those of the author and do not represent, reflect or express the views of Opera News. Any/all written content and images displayed are provided by the blogger/author, appear herein as submitted by the blogger/author and are unedited by Opera News. Opera News does not consent to nor does it condone the posting of any content that violates the rights (including the copyrights) of any third party, nor content that may malign, inter alia, any religion, ethnic group, organization, gender, company, or individual. Opera News furthermore does not condone the use of our platform for the purposes encouraging/endorsing hate speech, violation of human rights and/or utterances of a defamatory nature. If the content contained herein violates any of your rights, including those of copyright, and/or violates any the above mentioned factors, you are requested to immediately notify us using via the following email address operanews-external(at)opera.com and/or report the article using the available reporting functionality built into our Platform See More