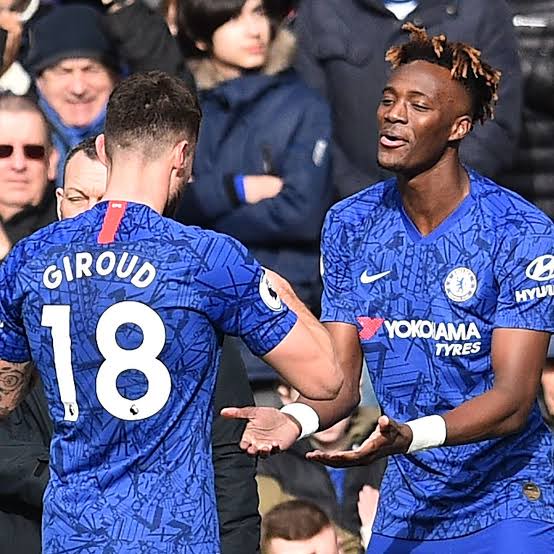 Thomas Tuchel needs to bring Tammy back into the team. Giroud is a hindrance and Werner is not really a proper CF. Besides possessing goal-scoring nous, Tammy gets the best out of their other attackers too. His absence is one of the (many) reasons why they've looked toothless so far.
Though Chelsea looked toothless with him up front also. He hardly can hold up play and for someone as tall as him, is extremely poor in the air. His finishing is best skillset and even that is just average. He has a lot of work to do if he wants to lead the line for them
But he's not a miracle-worker but it is arguable that he makes them so much better. His ability to open up space for others is really impressive and his associative play has come on leaps and bounds over the past few months.
Giroud also opens up a lot of space for their strikers but the issue is he's quite immobile. Right now, Chelsea best front 3 would be Mase, Werner and CHO. A lot of movement, swapping and pace.
Giroud's lack of mobility means he doesn't open up space consistently, that's the problem. 2021 Giroud is miles away from 2018 Giroud. Werner up front against physical defences could be a problem, he'll find very little joy.
Content created and supplied by: Zizzz (via Opera News )