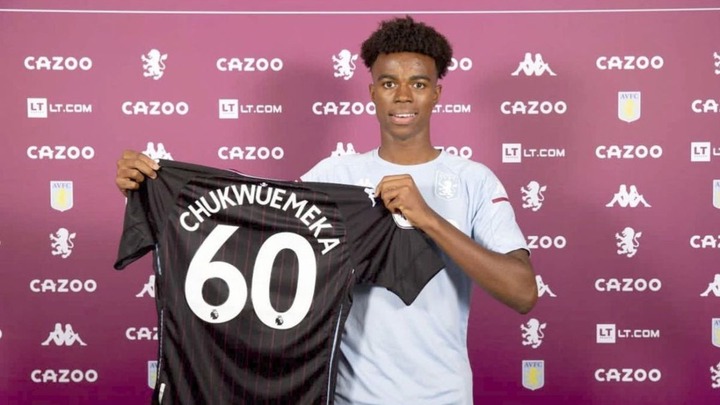 By Femi Fasetire
Two Nigerian-born players in England, Folarin Balogun at Arsenal and Carney Chukwuemeka of Aston Villa have found similar yet contrasting transfer reports coming their way, despite the close of this year's January window last weekend.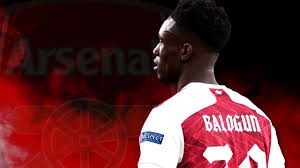 Dramatically, the story about Balogun and Chukwuemeka is one of raging speculations heading into the summer, with the first and more popular of both youngsters set to leave one of the English Premier League's top teams, but the other is on his way to one of their biggest rivals.
Interestingly, while Balogun looks certain to leave Emirates Stadium this summer, Chukwuemeka has gained very promising attention from Manchester United, as The Red Devils are said to be watching the kid's progress at Villa Park.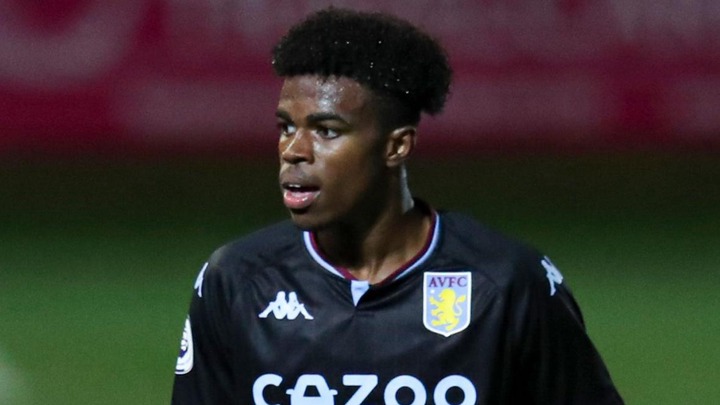 This has brought about a strong hit of a possible move to Old Trafford for Chukwuemeka, even as The Villans reportedly hope that their plans to upgrade the club's academy could persuade the box-to-box player stay and fulfill his ambitions with them.
However, while Villa's chief executive, Christian Purslow hailed Chukwuemeka as 'probably the best 16-year-old in England right now,' a report by The Times revealed that Man United have set tongues wagging about a likely transfer swoop.
With The Red Devils reportedly keeping tabs on Chukwuemeka, the buzzing attacking midfielder could be facing a dilemma of options, as a chain of other clubs are also said to be keeping track of his progress at Villa.
Similarly, renowned journalist, Fabrizio Romano has declared that Balogun will certainly leave The Gunners this summer, as the Nigerian-born England youth international goes in search of regular playing time elsewhere next season.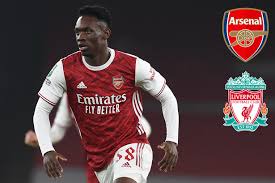 With the 19-year-old Arsenal academy graduate, who has two first team goals and one assist to his name this season, still dragging feet over a contract extension at Emirates Stadium, Romano has come out with a down-to-earth declaration that the Nigerian-born lad is bound to move on.
Although his current contract expires in the summer, Balogun has curried frenetic transfer news in recent time, based on the fact that he has impressed in The Gunners' under-23 level and when called up in the main team, such that head coach, Mikel Arteta keeps restating high hopes for the youngster's future with the London-based outfit.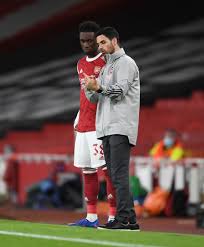 However, Arteta's vision might become becloud, after Romano declared emphatically that Balogun will be departing Emirates Stadium this summer, while going on to disclose that as many as 15 clubs were after the England under-20 international.
Romano said: "Balogun wants to play, his priority is to play. In the Europa League he was amazing but he was playing 60 minutes in total and that's why the player is not so happy. He's still open to talking with Arsenal about a new contract if they will let him play.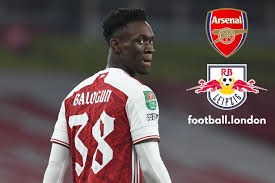 "If Mikel will change the situation and let him play in the next weeks for sure the situation can change and he can sit with Arsenal and discuss a new contract. He loves Arsenal, I heard he loves the club and would like to stay but he's just not playing. For a young talent it's terrible not to play. He feels he's ready to help the club and wants to play."
NB: Please share this story and add your comment below.    
Content created and supplied by: SpeedFingers (via Opera News )