Juventus were in action in the midweek once more after their convincing 2-0 win during the weekend's Italian Serie A match, but this time around this time around they were not playing in the Serie A but the Italian Cup Against arch rival Inter Milan.
Juventus started the game on the front foot but it didn't take time before this whole situation turned around, as Juventus was pressing Inter Milan, the Milan based team took advantage and broke forward and Lauturo Martinez did not hesitate to slot in the the opener.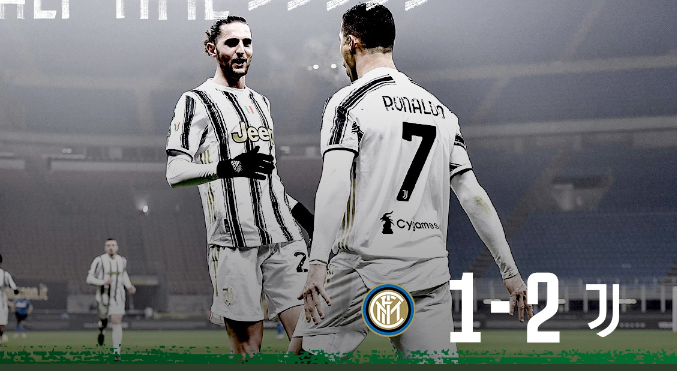 But this didn't last long as 5 times world footballer of the year winner Cristiano Ronaldo converted a penalty as Caudrado was fouled in Inter's box, Ronaldo then capitalized on defensive mixup between Inter's goalkeeper and teammate to complete the comeback, and Juventus went on to win.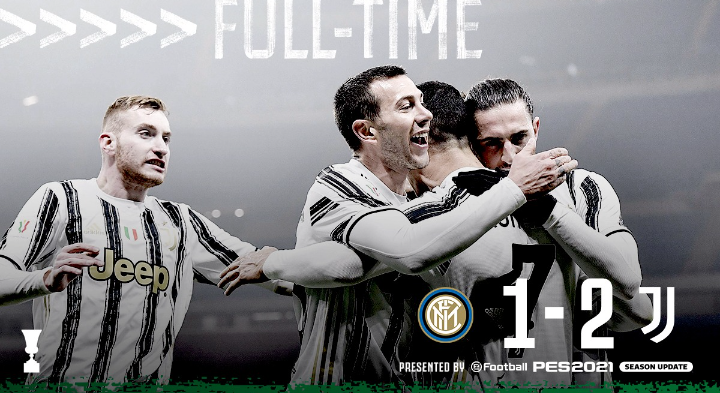 But Ronaldo's former team Real Madrid were in hand to celebrate his two goals, as he broke another world record, as he became outright highest goalscorer in world football.

What are your thoughts, don't you think Ronaldo has been a better player than Messi over the years, as he becomes the highest goal scorer in world football, make your opinions heard in the comments section below.
Content created and supplied by: Ballsporty (via Opera News )