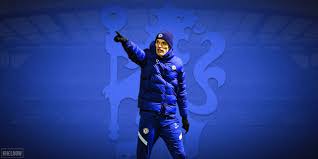 Thomas Tuchel's start to life at Chelsea have been so eventful and so far and a kind of success.
The Chelsea boss is on unbeaten run in the 13 games he's taken charge of since he joined the club. Keeping 9 clean sheets in 13 games is not a bad record for a football manager of this 21st century.
His first game as a Chelsea coach saw him recorded 0:0 draw against Wolves in the Premier League on Wednesday 27th of January, 2021, just days into his managerial career as the Blues boss.
Chelsea manage to beat Burnley 2:0 at the bridge on January 31st, 2021 in his second game in-charge as the Blues boss in a Premier League game.
Tottenham lost 0:1 to the Blues on the 4th of February, 2021, the third game Thomas Tuchel took charge of as a Chelsea coach and he manage to beat Sheffield United 1:2 away from home on the 7th of February, 2021, the fist goal conceded in his Premier League experience.
His first FA cup experience saw him getting away with another clean sheet, a 1:0 win over Barnsley on the 11th of February, 2021 which gave him his fifth unbeaten match as a Chelsea coach.
Thomas Tuchel's team returned to the Premier League on the 15th of February and won Newcastle United 2:0 at the Bridge and conceded another goal in the next match against Southampton where his team played 1:1.
His first Champions League game as a Chelsea boss came on Tuesday 23rd of February, 2021 where he got away with 1:0 against Athletico Madrid in the first leg of round of 16.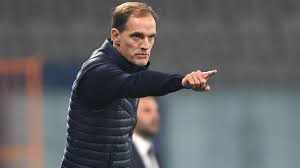 Another clean sheet for the Blues in the Premier League on the 28th of February, 2021 against Manchester United saw them played 0:0 in the Premier League.
Thomas Tuchel's unbeaten run continued against Liverpool on 4th of March, 2021 when he won 1:0 at Anfield and 2:0 win over Everton got him another Premier League Clean Sheet on March 8.
Leeds United managed to get away with a point in a Premier League game against Chelsea on 13th March, 2021 where they played 0:0 which was the 12th unbeaten matches for Thomas Tuchel as a Chelsea boss.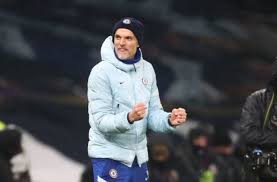 Chelsea qualified for the quarter final of the 2020/2021 Champions League on Wednesday 17th of March, thanks to a 2:0 win over Athletico Madrid which gave the Blues 3:0 win aggregate.
The game against Athletico Madrid is the 13th game unbeaten for Thomas Tuchel as Chelsea boss.
The unbeaten run looks like it will continue but how long will it last?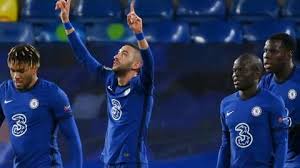 lets take a look at Chelsea's next seven matches below:
FA Cup: Sunday 21st March, 202, Chelsea v Sheff Utd
Premier League: Saturday 3rd April, 2021 Chelsea v West Brom
Premier League: Saturday 10th April, 2021Crystal Palace v Chelsea
Premier League: Saturday 17th April, 2021Chelsea v Brighton
Premier League: Saturday 24th April, 2021 West Ham v Chelsea
Premier League: Saturday May 1st, 2021Chelsea v Fulham
Premier League: Saturday May 8th, 2021 Man City v Chelsea
Content created and supplied by: Kingniyong (via Opera News )