Sometimes, some of us believe that the only thing most of our footballers can do, is to just get on the pitch and play football. Dramatically, some footballers have proven us wrong by doing what some stronger guys in politics cannot do, and that is why I have brought the story of Didier Drogba here for you to read.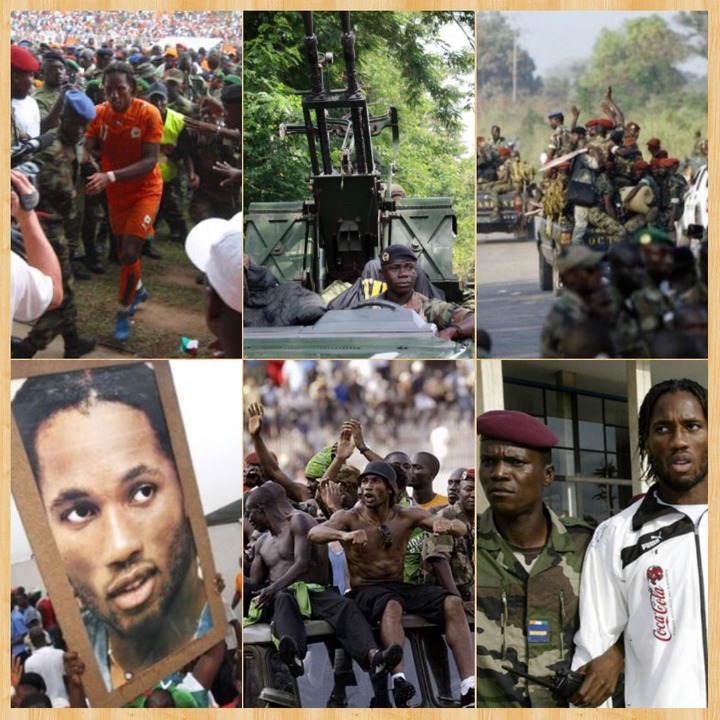 Photo: Drogba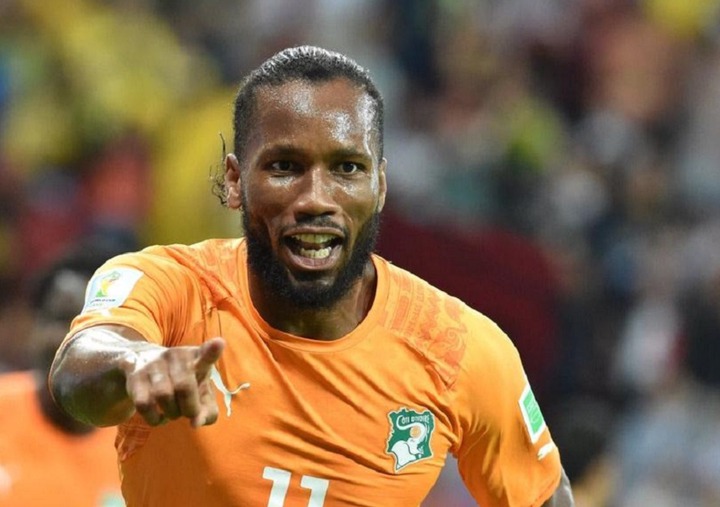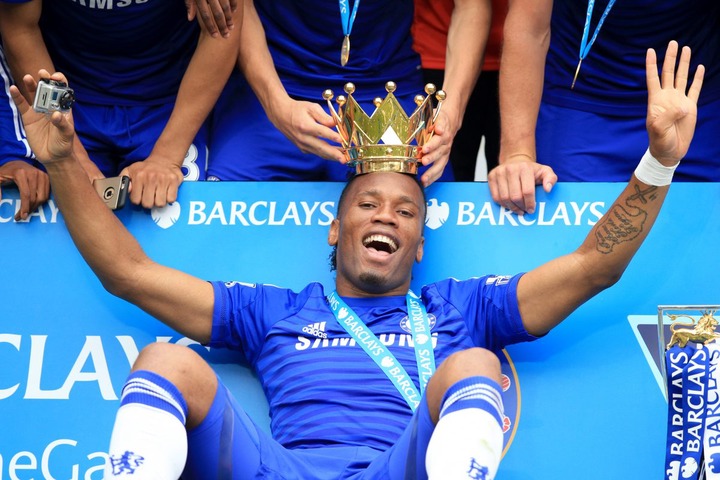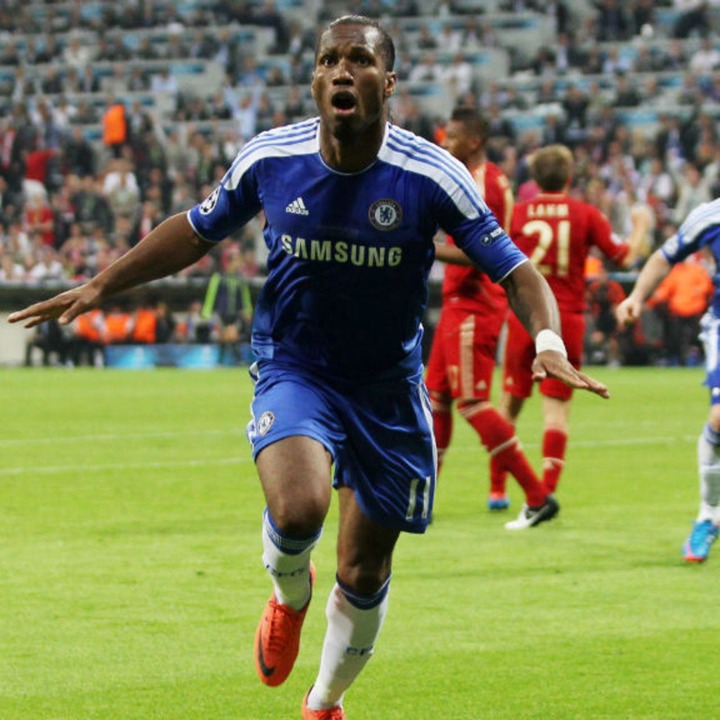 I am sure that most Chelsea fans cannot say just one thing about this glorified player, aside the fact that he was one of the most reliable players in Chelsea. Now, before I can equally make you understand how Drogba was able to help his country, Ivory coast, achieve peace in the middle of a terrible civil war, let me narrate the story from the very beginning.
Photo: Drogba at the stadium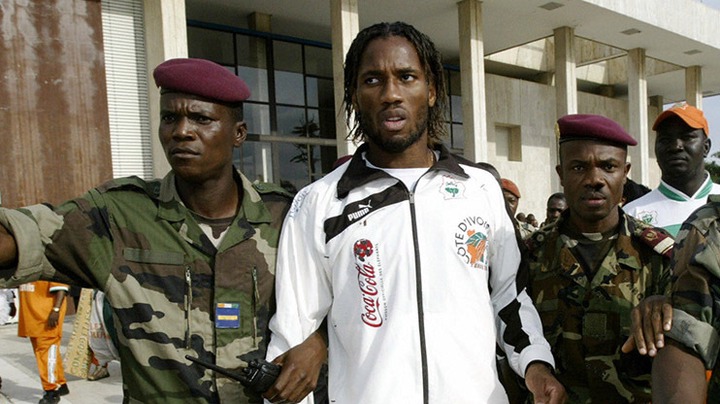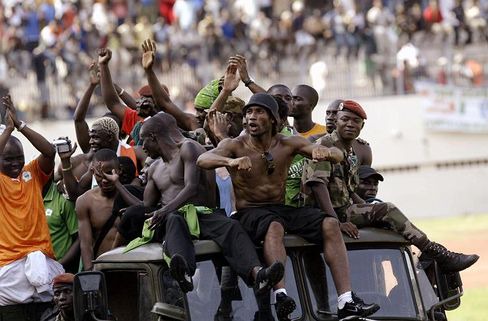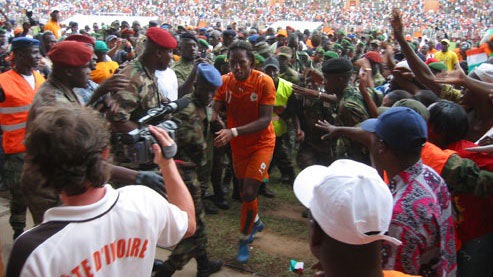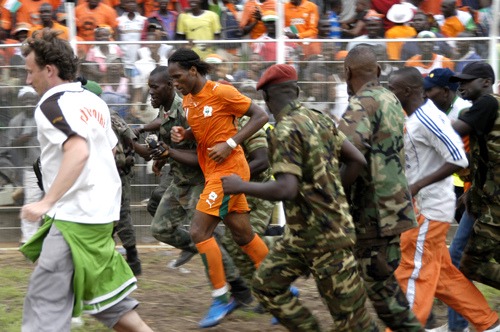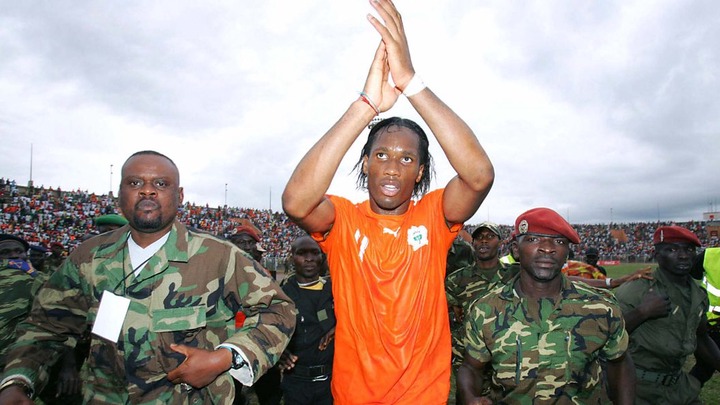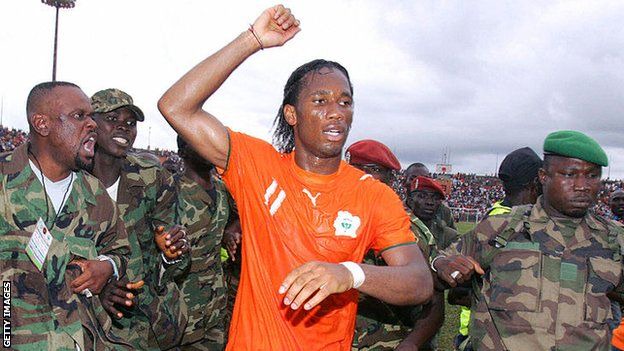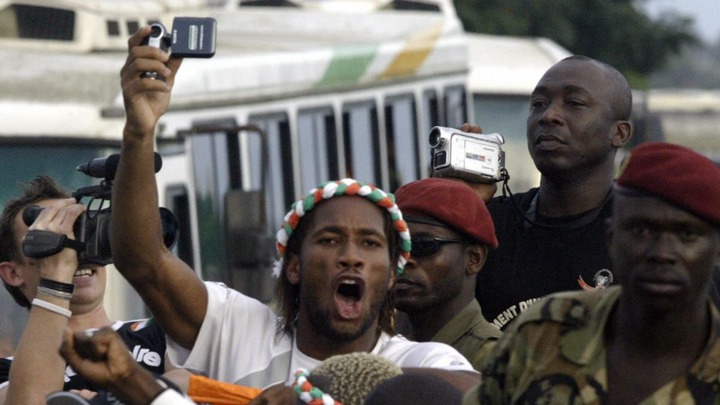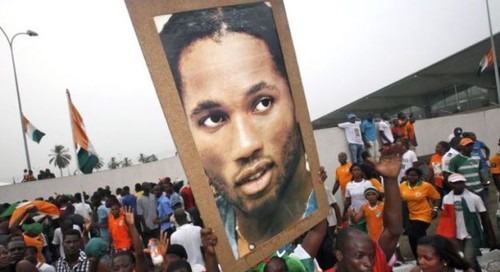 After Ivory coast gained independence in 1960, the country was led by a man called Felix Houphouet Boigny. Do not worry yourself about his name, but just keep in mind that this man was a nice, active, and strong leader. In fact, he was one of the most, if not the most respected leader in Ivory coast. He ruled the country for 33 years before his demise. No, they did not kill him, I know that thought must have come to your mind, you must remember I said he was a nice man, and most importantly, Ivory coast flourished economically well under the leadership of Felix.
Photo: Felix Houphouet Boigny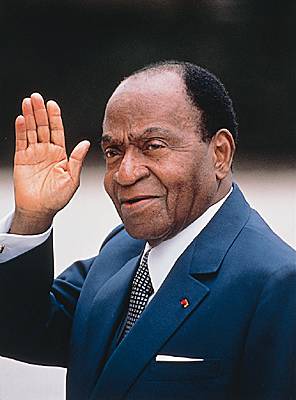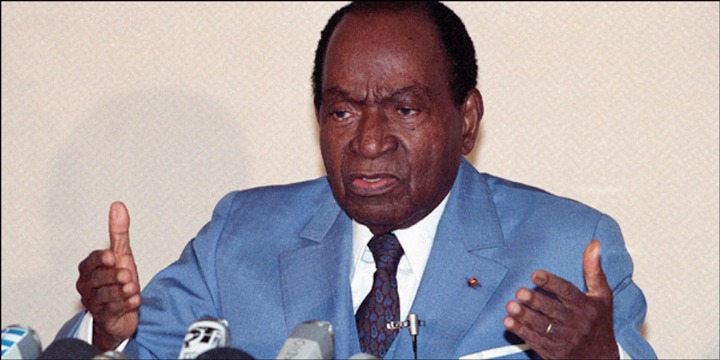 Photo: Robert Guel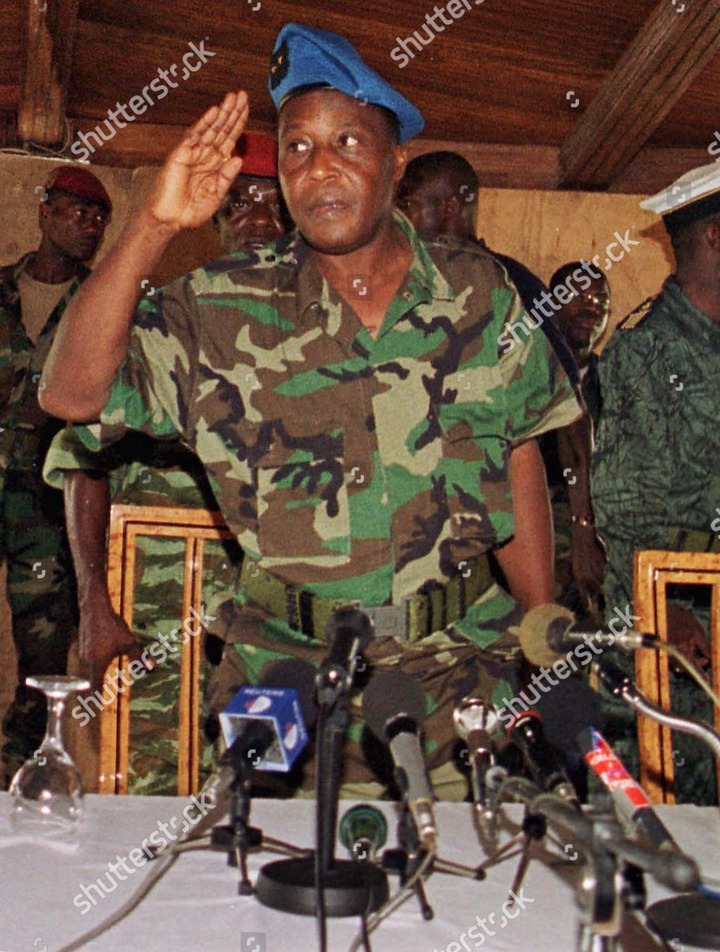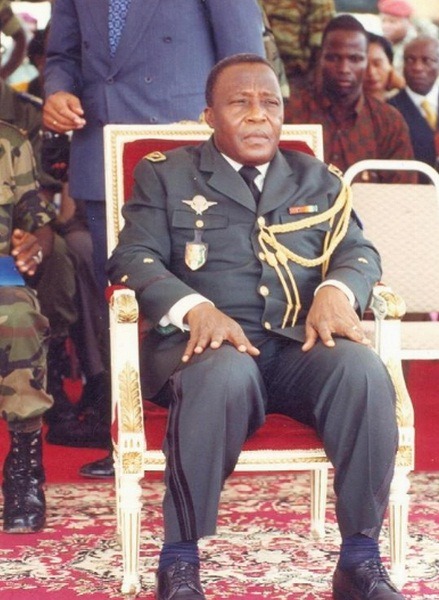 When Felix died at the age of 88 years in 1993, Ivory coast began her journey into chaos. Just before that time, Robert Guel was the military leader who took over from Henri Bonan Bedie. Bedie actually took over power from the late Felix. So, power was transferred from Felix to Henri, and from Henri to Guel. Do not get it all mixed up. Okay, did I also mention that Henri was actually overthrown before Guel took over power. Guel was eventually defeated by Laurent gbagbo in an election in 2000.
Photo: Laurent Gbagbo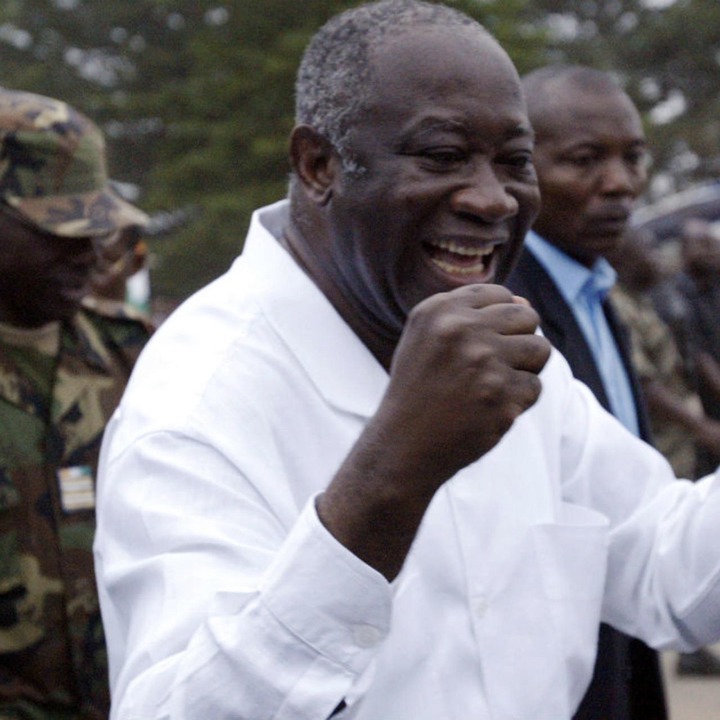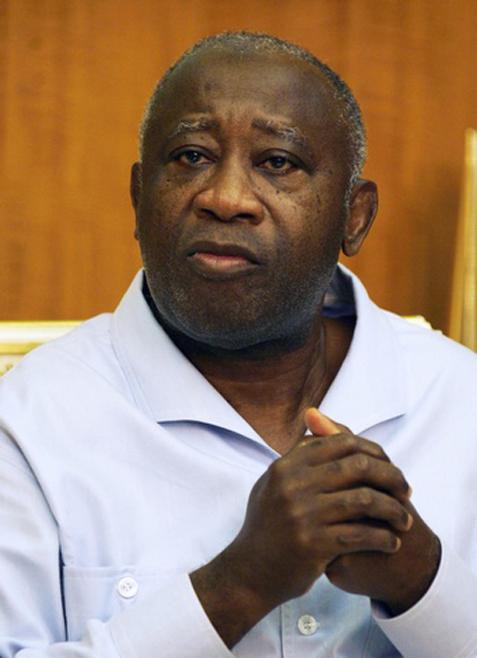 Photo: Henri Bonan Bedie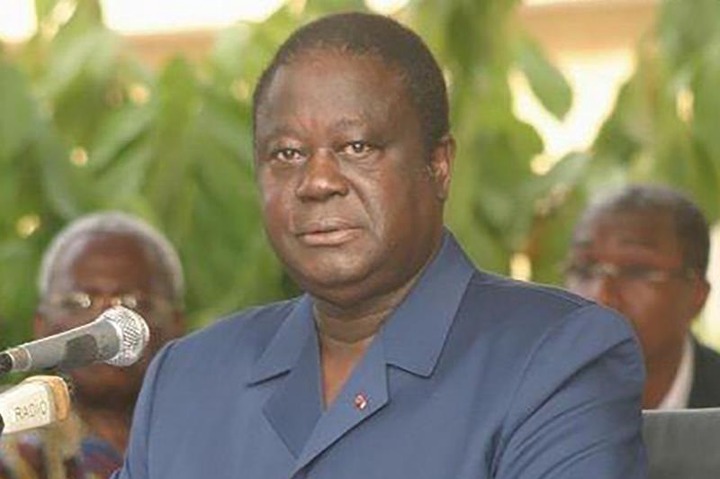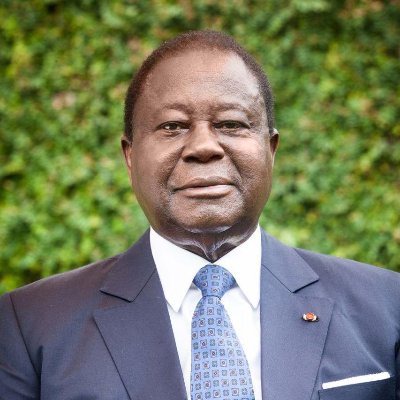 Unfortunately, Guel was murdered on September 19th, 2002, alongside his wife, children, and several of his family members, just the first night that the Civil War started.
So, what actually caused the war?
The answer to this is just election matters, with an underlying ethnic contributions.
Let me not bore you with long stories. The war started, rebels took control of the northern part of Ivory coast, while the government was managing the southern part of the country. But the two parties were still attacking each other. Around that time, the country football club was still going for competitions, undeterred by the war. But I am sure that the war was a source of distress to Didier drogba, who was a key member of the team.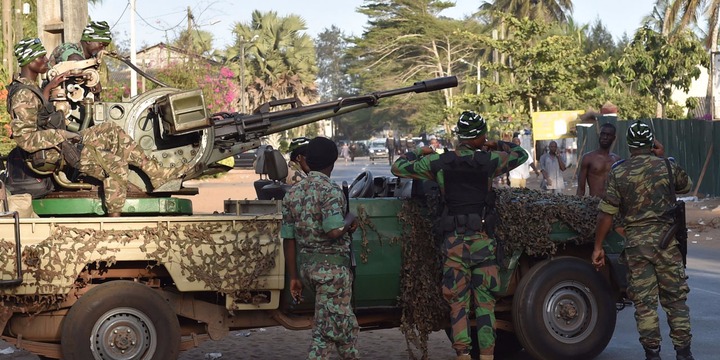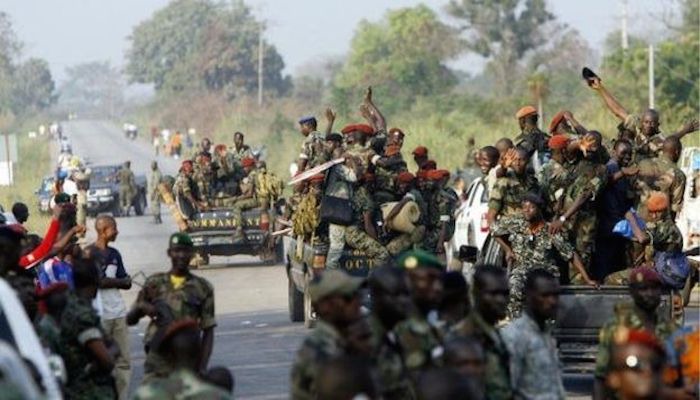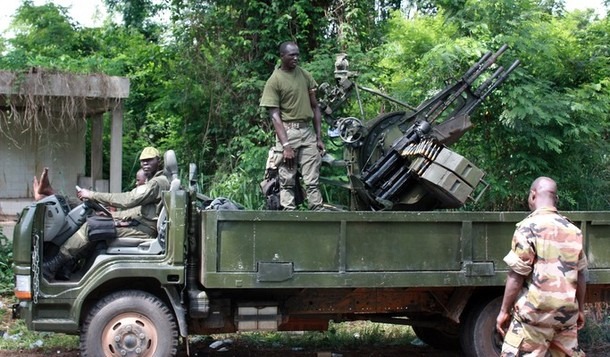 Just a year before drogba would successfully halt the Civil war ravaging his country, he had signed a 24 million Euros contract with Chelsea. Now, you know where his popularity is coming from.
In 2005, Ivory coast was going to play a World cup qualification match with Sudan, surprisingly, Drogba requested that the match should be played in a city governed by the rebels. Whether or not the government approved his request, nobody knows till today, but what we know is that the match was eventually played where he requested it to be played. According to witnesses, people were excited about the news. In fact, it was reported that both rebels and government soldiers came to see the match at the stadium, while forgetting that a civil war was going on.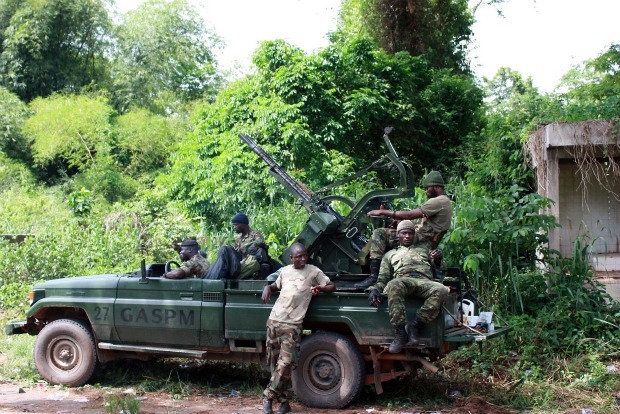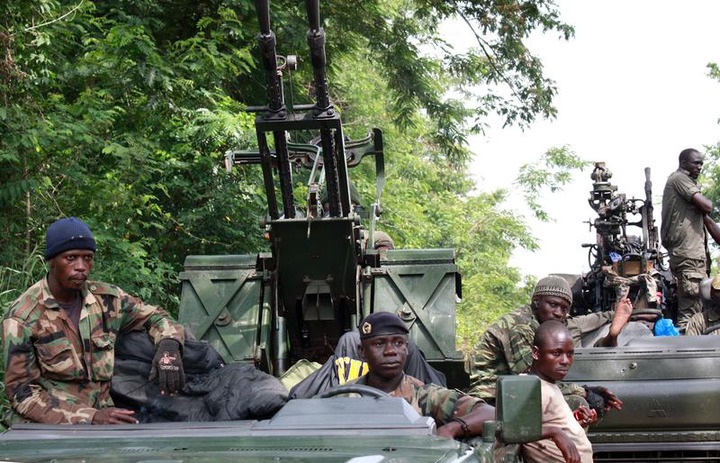 Luckily, Ivory coast won the match against Sudan, and Didier Drogba took the opportunity by grabbing a microphone, went on his knees and begged all the parties involved in the war to drop their weapons and embrace peace. And that was how they listened to him.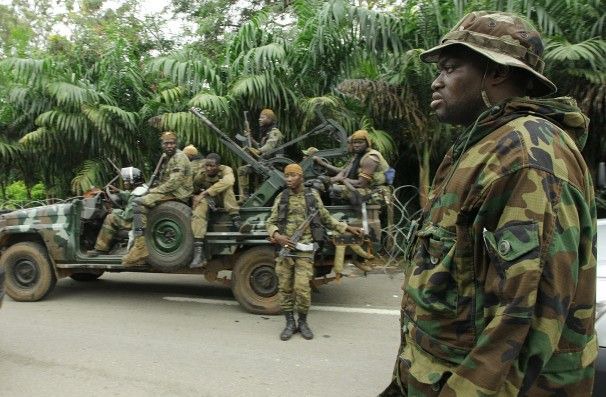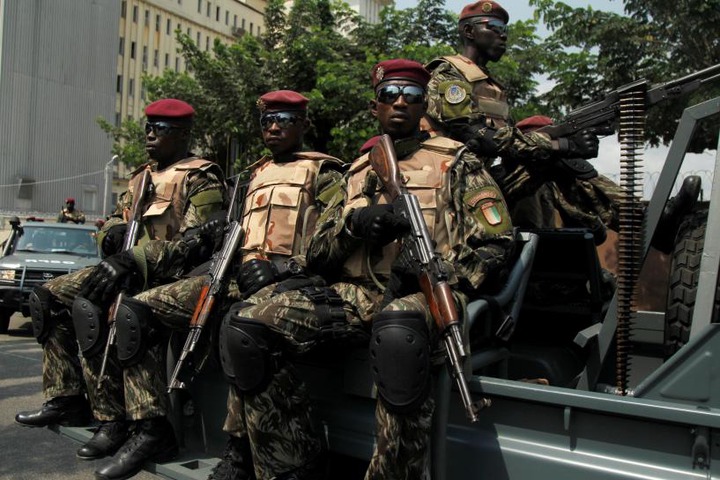 Till today, I still imagine what would have happened if Ivory coast had lost their match to Sudan, only God knows what would have really happened at the stadium that day.
However, Drogba would forever be an iconic figure in Ivory Coast for his courage and deep thoughtfulness.
Article source: BBC Africa.
Image sources: Google photos
Content created and supplied by: AllNewsAfrica (via Opera News )